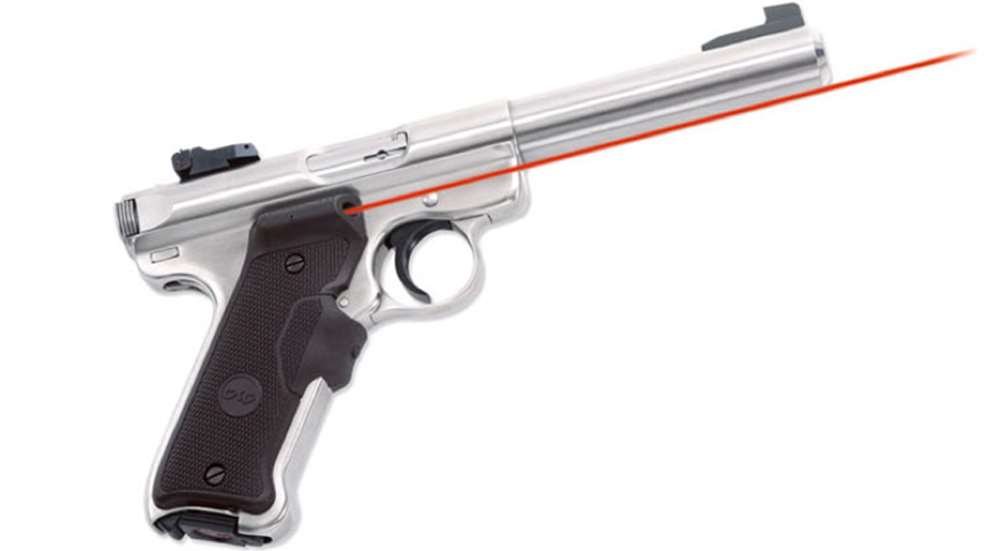 Gallery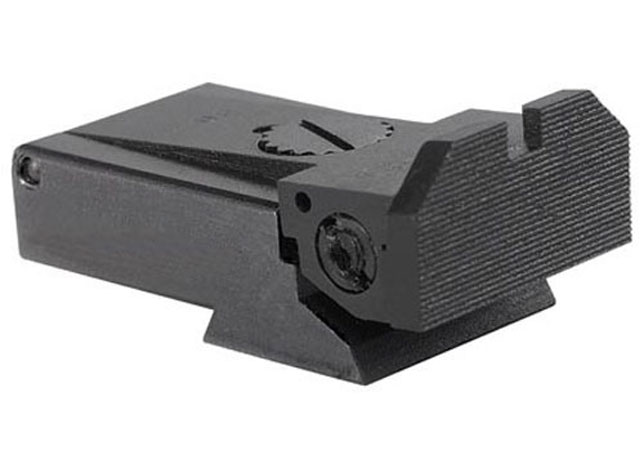 Kensight Classic Target Sights
This classically styled rear sight offers top-notch quality through better part-production methods. Kensight Manufacturing's components are electro-discharge machined from 4140 steel, heat-treated and then vacuum tempered to help keep the tolerances tight for many years of accurate shooting. The one-piece sight blade is cut from solid-steel bar stock, and the click-adjustable detents for windage and elevation provide precise, repeatable sight settings.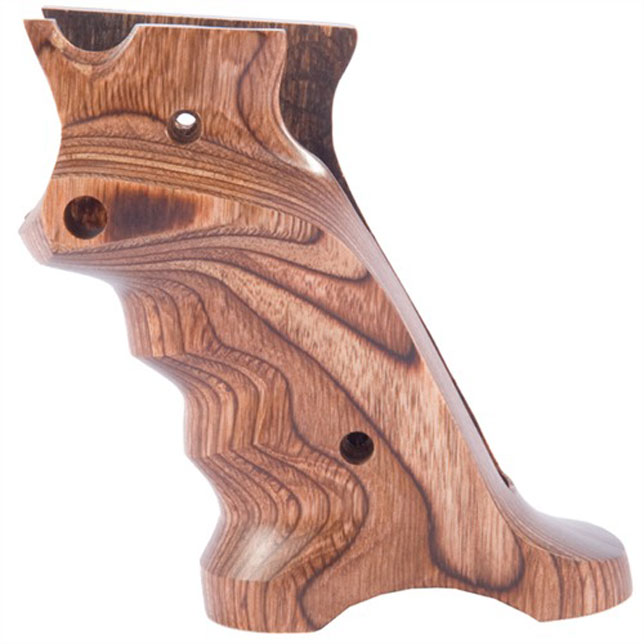 Volquartsen Mark II/III Laminated Target Grips
If you're getting serious about target competition, then the right grips become a key pistol component. Volquartsen's wrap-around, finger-grooved grip panels fully support the shooter's hand to provide control for consistent accuracy. An enhanced grip angle positions the wrist for a relaxed hold. Durable laminated hardwood won't crack, break or split. This grip arrives with an extended oversize bolt release, a magazine release button for Mark III pistols, hex-head grip screws and a hex wrench for grip installation.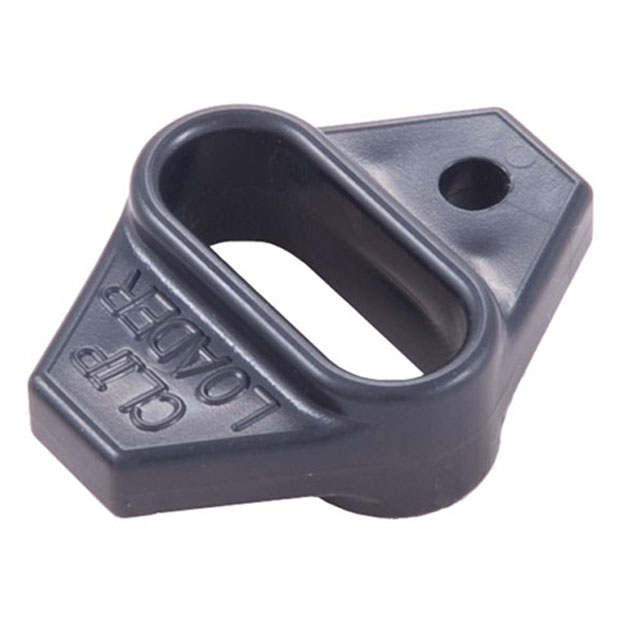 Crabtree Tool & Die .22 Magazine Clip Loader
It's the little things that make time at the range more enjoyable. Reduce the wear and tear on your fingers and spend more time shooting with this handy Clip Loader from Crabtree Tool & Die. Just slide the Clip Loader over the magazine until it grabs the follower side button, and then press it down to compress the magazine spring for loading. The one-piece molded solvent-resistant polymer Clip Loader is easy to store in a pocket, range bag or on a key chain.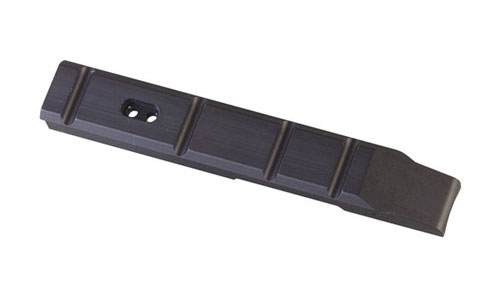 Weigand Combat's No-Gunsmithing Scope Mount
Some scope mounts for the Ruger Mark I, II and III pistols require drilling, tapping or additional gunsmithing for installation. This scope mount from Weigand Combat does not require any permanent changes to the pistol. Instead, the scope base is attached to a filler block that replaces the rear sight assembly. This base can be used to install red dot or conventional optics fitted with Weaver-style rings.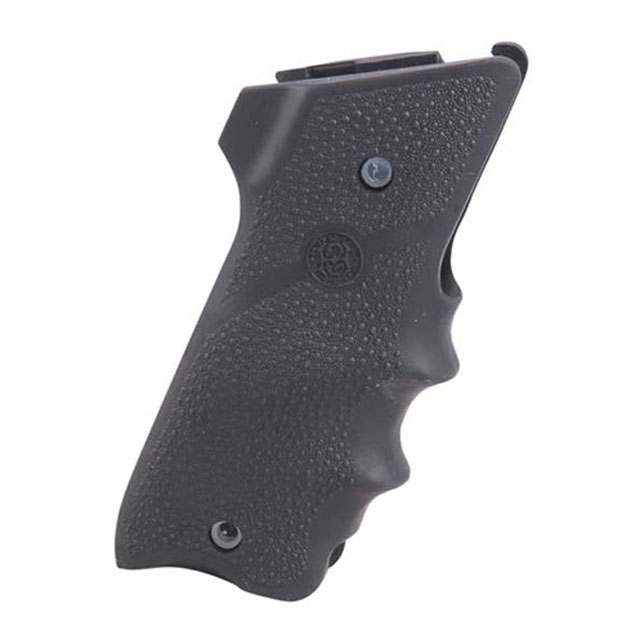 Hogue MKII or MKIII Target Grips
Hogue rubber grips are a popular choice for improved comfort and recoil control. The soft rubber is bonded to a ridged synthetic insert for a positive grip that holds its shape. The distinctive "Cobblestone" surface texture and wrap around finger grooves provide a positive, hand-filling grip. Two styles are available for the Mark Pistols. The 82060 has a right-hand thumb rest, while the 82000 is an ambidextrous option.
Tactical Solutions Pac-Lite Barrel Upgrades
Designed to be a lightweight, accurate and reliable upgrade for the semi-auto .22s, the Pac-Lite barreled receiver can be installed on Ruger MK Series and 22/45 Semi Auto pistols. No gunsmithing is required. The Pac-Lite is manufactured from 6061-T6 aluminum with a 4140 button-rifled steel liner and 11-degree target crown. It features an adjustable rear sight and ramped front sight with an optional fiber-optic sight available. The Pac-Lite is available in 4.5- and 6-inch lengths, with fluted or unfluted barrels, in a variety of colors.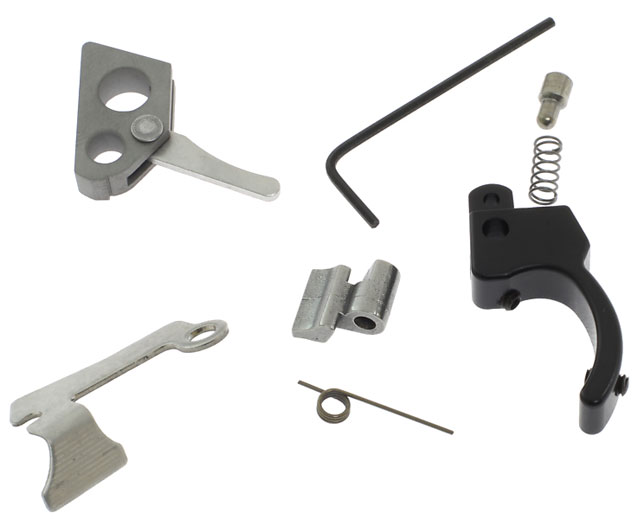 Volquartsen Drop-In Accurizing Kit
This complete from Volquartsen provides all of the internal components needed for a crisp, clean 2.25-pound trigger pull. These parts do not require any sanding or fitting to install. The kit arrives with target hammer, sear, trigger, extended bolt release and a trigger return spring with a polished plunger. The trigger features adjustable pre-travel and over-travel screws. The final trigger pull weight may vary slightly due to factory frame variances.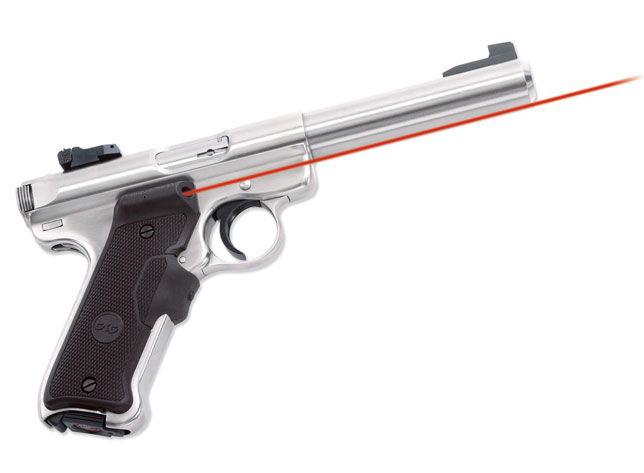 Crimson Trace LG-403 Laser Grip
The LG-403 laser sight system features an instinctive front-activation switch for the Ruger Mark II and Mark III pistols. The rugged hard-polymer side panels are fused with a durable rubber activation strap for excellent ergonomics and durability. This laser provides a high level of accuracy and faster target acquisition for plinking, hunting or professional purposes. This grip is compatible with most holster systems.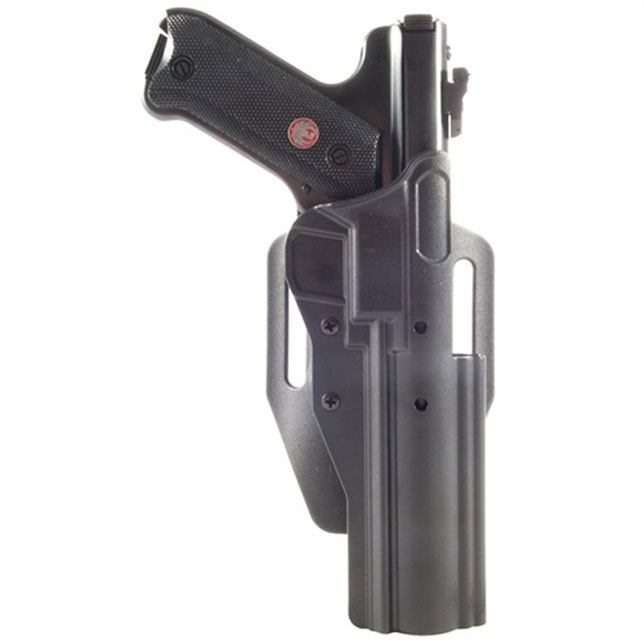 Tactical Solutions Black Max Holster
It's easy to find rugged, adjustable polymer holsters for tactical handguns these days, but what about for your favorite Mark pistol? The Tactical Solutions Black Max holster will comfortably carry Mark .22s with or without optics attached. The reversible design allows it to be worn on the right or left side, with an adjustable retention system to fit almost any version of the Mark series. Other features include a slick interior for a smooth draw, a fully covered trigger guard and a front-cut opening to allow the barrel to clear the holster more quickly.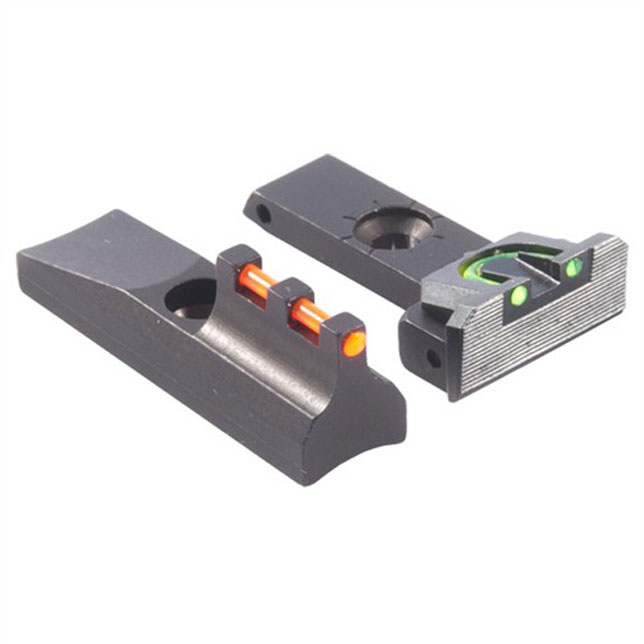 Williams Gun Sights' Fire Sights
Bright and easy-to-see fiber-optic sights gather ambient light to provide a faster sight picture in the field. For the Ruger Mark II/III pistols, the adjustable Williams Fire Sights system offers a three-dot sight configuration with an orange front sight and green rear. The sights are configured to be a direct replacement for factory sights.