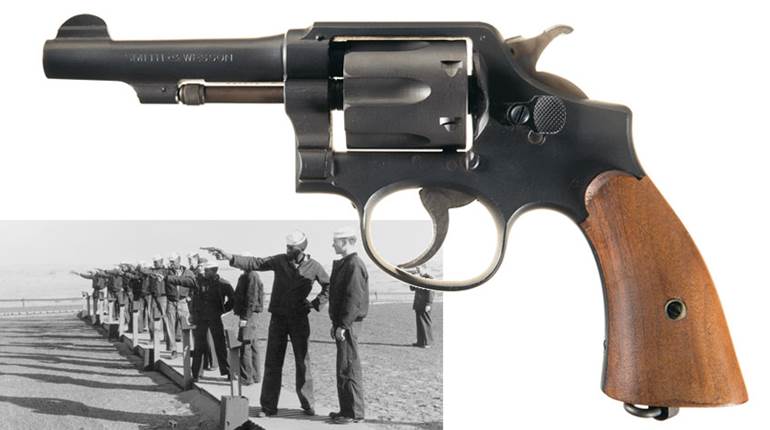 "V" Is For Victory: The Smith & Wesson Victory Model Revolver
Although the M1911A1 was the standard U.S military sidearm during World War II, more than 350,000 S&W Victory Model revolvers were produced, and they accompanied many U.S. Navy and Marine Corps aviators during pivotal battles of the Pacific Theater.
Read today's "The Armed Citizen" entry for real stories of law-abiding citizens, past and present, who used their firearms to save lives.

Known for coming up with some unique shotgun models, Black Aces Tactical has a stand-out shotgun with its Pro Series Lever-action shotgun design.