Support NRA American Rifleman
DONATE
Gallery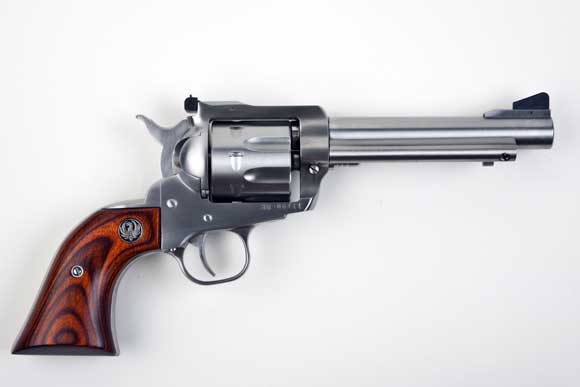 Ruger Blackhawk in .327 Fed. Mag.
The Blackhawk has long been one of Ruger's best selling revolvers. It's strong, reliable and available in a variety of barrel lengths and popular calibers, and now you can get it in one more - the .327 Fed. Mag. This new Blackhawk comes with all the standard features such as Ruger's transfer bar mechanism, loading gate interlock, adjustable sights and frame mounted firing pin. And, the .327 Fed. Mag. Blackhawk comes with one (or actually two!) new features - eight-round capacity firing a 100 grain bullet at a blazing 1,625 f.p.s.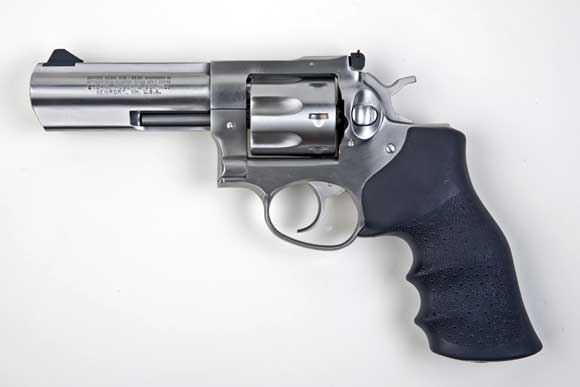 Ruger GP100 in .327 Fed. Mag.
Originally released in .357 Mag., Ruger's GP100 is now available in a smaller, lighter-recoiling round - the .327 Fed. Mag. Whether looking for a handgun for medium-sized game or fast-shooting self defense, the GP100 could have you considering the .327 Fed. Mag. round. It will be available with rear adjustable sights, cushioned Hogue Grips, a triple-locking cylinder and Ruger's transfer-bar mechanism.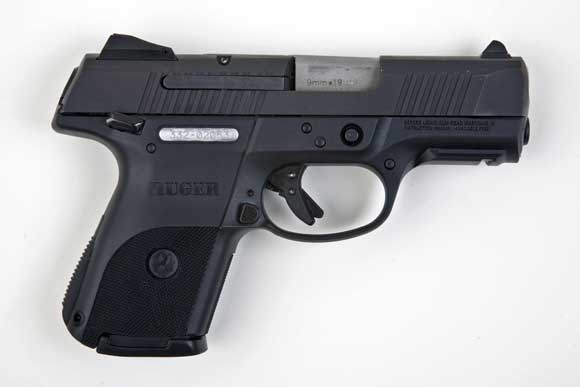 Ruger SR9 Compact in 9 mm
Concealed carry is more popular than ever, and Ruger has come out with an easily concealable 9 mm pistol with the features that self-defense advocates demand: trigger safety, magazine disconnect, loaded chamber indicator and a trigger bar interlock and striker blocker. Best part is its trigger, which produces the lightest and smoothest pull that Ruger has every created in a semi-auto pistol. Reliable and rugged for everyday carry, the Compact SR9 is a lightweight (23.4 ounces unloaded) 9 mm pistol with a glass-filled nylon frame designed to reduce recoil and a stainless-steel slide.