Support NRA American Rifleman
DONATE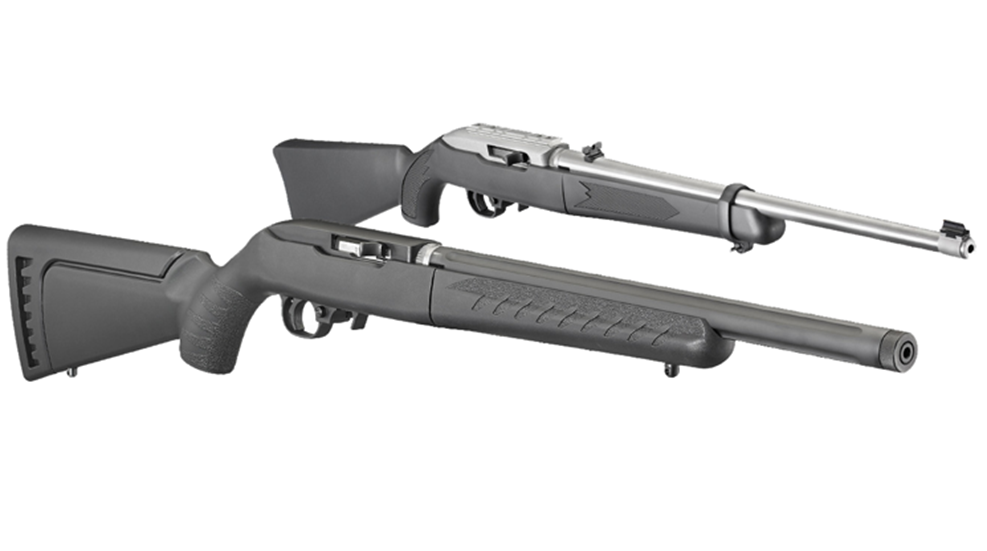 New shooting enthusiasts and first-time gun owners often have their interest in firearms sparked by one particular facet of the shooting sports. But once the gun bug bites, it's only natural to feel a desire to explore more shooting endeavors. Thanks to a current favorable climate when it comes to our 2nd Amendment rights, we have at long last returned to a buyer's marketplace. Dealers' shelves are well-stocked with a variety of options at reasonable prices. This means now is a great time to try something new.
Each of the following guns will provide new shooters with important operational experience. Someone who understands how to run at least one gun in each of these categories will have a basic understanding of how to use just about every make and model that can be purchased at local outdoor retailers. 
This list includes half a dozen readily available and affordable guns that allow shooting enthusiasts to get their feet wet in the most popular types of shooting endeavors without spending a fortune on gear or ammunition:

1. The .22 Rimfire Rifle
If you have never owned a firearm or spent very little time shooting guns of any type, then a terrific place to get started is a handy little rimfire rifle chambered in .22 Long Rifle. These rifles and carbines produce next to no recoil, are relatively quiet (hearing protection is still a must), easy to operate and affordable to feed. Guns chambered in .22 are fun and accessible to just about every body shape, age and experience level on the planet. The best thing about a quality .22 is you'll never outgrow it. You may move on to larger or more powerful long guns for other activities but that rimfire will always be an enjoyable way to spend time at the range or outdoors. They can be used for skill building (target practice), small-game hunting and casual plinking.

For semi-automatic rimfires, the Ruger 10/22 in all its variations is hard to beat. Lightweight, rugged, reliable and affordably priced, the 10/22 is one of the most successful commercial American rifle designs of modern times. Buyers will find a staggering number of accessories and upgrades for this rifle including extended magazines, triggers and barrels. Several of us here at American Rifleman agree that one of the most useful models of the 10/22 is the Takedown, which splits in half for easy storage.

For those who are in the market for something other than a semi-automatic .22, Henry Repeating Arms' series of lever-action rimfires are a terrific option. Henrys will reliably feed every velocity level of .22 Long Rifle as well as .22 Short and .22 Long cartridges (if you can find them). The receivers are grooved for scope rings, the sights are adjustable and the action cycles smoothly shot after shot.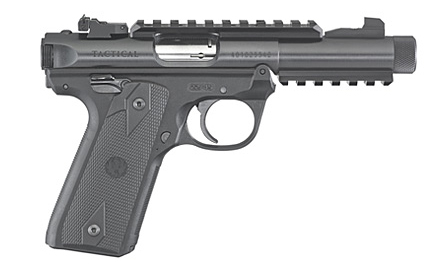 If you're more interested in handguns than long guns, then a .22 pistol will provide the same affordable means of practice as a rimfire rifle. Models worth considering include the new Ruger Mark IV and the Smith & Wesson SW22 Victory.

2. The Pump-Action 12-Gauge Shotgun
As one of the most widely recognized and well-respected commercial firearms available today, the pump-action 12 gauge is an exceptionally flexible, reliable and powerful platform. Because the 12-ga. shotshell is so popular, it's manufactured in several lengths and power levels with payloads that include birdshot, buckshot, slugs and mixed payload offerings. This allows the 12 gauge to be used for sporting clays, upland game, waterfowl, deer hunting and home defense. 

                                               

Sporting pump-actions can easily be converted into tactical shotguns with the purchase of drop-in replacement barrels and interchangeable stocks. The two most popular models these days are the Remington 870 and Mossberg 500 series. They are affordably priced in a variety of configurations with plenty of aftermarket upgrades to choose from. Although the pump-action type is simple, it's not necessarily easy or intuitive to use. If you choose a shotgun for personal protection, then it's a good idea to seek out proper training in its operation. 
If felt recoil or gun size is a concern, then purchasing a 20 gauge instead of a 12 gauge is a perfectly viable alternative. Depending on the load selected, 20-ga. shells can launch 80 percent of a 12-ga. shell's payload with only 50 percent of the felt recoil. Remington and Mossberg offer tactical, sporting and youth models chambered in 20 gauge, including the Mossberg 500 Bantam Tactical and FLEX models.

3. The 9 mm Semi-Automatic Pistol
Today's most popular handguns are polymer-framed, semi-automatic and chambered in 9 mm. This makes selecting a duty-size or compact 9 mm one of the best places to start if you're getting into handgun shooting for the first time.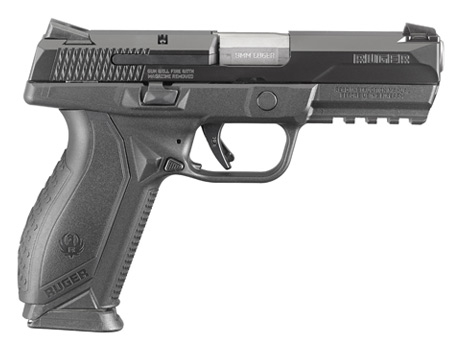 What are the platform's advantages? The guns are relatively lightweight and affordably priced. The 9 mm cartridge produces a moderate level of felt recoil when fired from mid-size or larger pistols making it more comfortable to work with. Despite some drastic changes in ammunition pricing and availability the last few years, the 9 mm is still one of the least expensive and easiest to find center-fire cartridges around the country. The combination of comfortable recoil levels and less expensive ammunition encourages longer practice sessions at the shooting range which, in turn, can lead to increased confidence and better shot placement. 
Once dismissed as an ineffective defensive option, today's defense-grade hollow point 9 mm ammunition has been researched and improved to the point that law enforcement and federal agencies are adopting this platform in place of larger caliber pistols. It should be noted that the compact models can serve triple duty: target shooting, concealed carry and home defense.
There are simply too many makes and models to choose from in this class to offer just one or two recommendations here. Plastic is fantastic but steel and aluminum framed models are still in the game. Here are a few of the models we've tested that are worth considering:

Arex ReX zero 1 CP Compact
Glock Gen4 Pistols
Heckler & Koch VP9
IWI Jericho 941 FS
Ruger American Pistol
SIG Sauer P320RX Compact Pistol
Springfield EMP4
TriStar P-120 9 mm Pistol

4. The .357 Mag. Double-Action Revolver
Some folks are going to disagree but I think the .357 Mag. Revolver is about as close as one can get to a just-one-handgun option. These wheelguns are strong, well-balanced and fun to shoot. These revolvers can be loaded with standard velocity .38 Spl. ammunition for comfortable plinking and target practice, .38 Spl. +P hollow points for home defense and full-power .357 Mag. loads for hunting medium game and personal protection outside the home. It's not easy to conceal a full-size revolver, but it can be done. If the wheelgun is primarily for carry and home defense, consider going with a 2" or 3" barrel. If you want to stretch the range and potency, go with a 6" model. The 4" barrels provide a split-the-difference balance that's useful for a variety of shooting needs.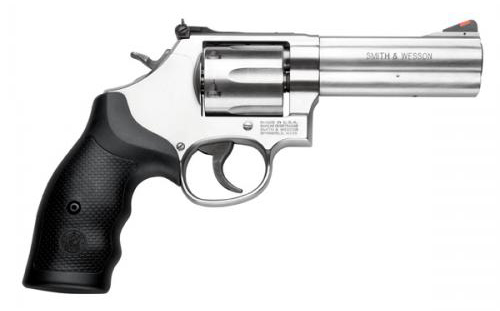 For those who are looking at a big-bore revolver primarily as a hunting tool or defense against dangerous game, selecting a .44 Mag. instead of a .357 Mag. is a good way to go. The .44 Mag. can be loaded with softer-shooting .44 Spl. ammunition for practice and personal defense. The two top American companies manufacturing quality wheelguns these days are Smith & Wesson and Ruger. 

5. Bolt-Action Hunting Rifle
Just about every type of long-gun action ever invented has been incorporated into hunting rifles. Lever-actions, break-action single and double barrels, semi-automatics and pump-action have all been used to pot game of all sizes. So why do bolt-actions continue to reign as a top choice for big-game hunting?

                                  

Bolt guns have the advantage of being simple, rugged and reliable with solid accuracy potential when properly constructed. Because the action is manually operated, it does not rely upon the pressure levels of the ammunition in order to cycle properly. This eliminates much of the ammunition "sensitivity" experienced by semi-automatic configurations. Bolt-action receivers and chambers can be constructed to handle high levels of pressure while remaining relatively lightweight. This combination of flexibility and strength has led to bolt-actions being made available in chamberings ranging from the .22 Long Rifle all the way up to the massive .50 BMG.   
Thanks to advances in materials and manufacturing processes, solid entry-level bolt-action rifles can be found at surprisingly low prices from a variety of manufacturers. I would recommend taking a look at offerings from Savage Arms and Ruger because both companies offer affordable bolt guns with top-notch adjustable triggers.

6. Semi-Automatic Carbine
Semi-automatic carbines successfully fill the power gap that exists between .22 rimfire rifles and high-power hunting rifles. They are generally chambered in mid-size calibers such as the .223 Rem., 5.56 NATO, .300 BLK and 7.62x39 mm. These compact semi-automatics commonly sport such handy features as threaded muzzles, pistol grips, folding stocks, extended magazine capacities and accessory rails for optics, lights and lasers. Common examples of the breed include the AK-47, Ruger Mini-14 and the Modern Sporting Rifles (MSRs) based on the AR-15 and AR-10.

                              

Although each of these carbine models and calibers have positive features that make them worthwhile investments, I'm going to go ahead and stick with the AR-15 as my recommended just-one-carbine for this list. Over the last decade, the AR pattern MSRs have become exceptionally popular and prolific because of their flexibility and modularity. It's remarkably easy for enthusiasts to swap out components or build whole rifles from scratch at home. The gun splits in half allowing for quick and easy caliber conversions. Today's MSRs are being used to fill just about every rifle role there is including casual target shooting, competition, medium to large game hunting and personal protection. 
The constant threat of unfavorable gun legislation in recent years (with MSRs at the top of the list) drove the demand for ARs through the roof. Basic $800 models were selling for as much as $2,000 in some cases. Magazines were similarly affected with $16 standard-capacity, 30-round models tripling in price. Currently, AR sales have slowed to more typical levels. In fact, there is enough of an overstock right now that the same $800 dollar models mentioned before are going at prices in the neighborhood of $500.
Be aware that the MSR market tends to be volatile. It seems to swing from low-demand to high-demand overnight depending on the political climate. Right now is a great time to buy, with rifles and magazines at reasonable (and some cases rock-bottom) prices. Knowing which AR is right for you requires some homework because the platform is so prolific with a diverse set of calibers and features to choose from. This year 9 mm carbines are driving a good deal of interest. 
Suggested Reading:

Armalite M15 Law Enforcement Carbine
ATI Milsport 9 mm Carbine
Black Rain Ordnance 2015 NRA Limited Edition Rifle
Colt Combat Unit Carbine
Hardened Arms HBAR 7.62x39 mm AR-15 and LumaShark Handguard
Mossberg MMR Carbine
Palmetto State Armory DIY Kit
Savage MSR-15 Patrol
Springfield Armory Saint
Do you agree with this list? What guns do you think are essential to a well-rounded gun collection? Please share your thoughts in the comments below.