Outdoor recreational shooting has been a part of my life since I was 12 years old. It's an activity that I fell in love with because of the sheer excitement I got when I hit my target. I felt a sense of accomplishment and exhilaration each time I pulled the trigger. These days, spending time outside allows me to disconnect from all the daily technology and simply appreciate what's right in front of me. If you are looking to experience the same enjoyment, NRA's Women's Wilderness Escapes provide an opportunity to experience it with like-minded women from every walk of life. If you have an interest and drive for trying new activities, this could be the adventure you're looking for. I, for one, cannot wait to attend my first one this year. Here are five reasons why you should attend one of the three escapes—or all three!

1. Three Escape Options
Are you interested in sporting clays? How about learning the basics of long-range shooting or maybe a combination of pistols, rifles and shotguns? Do you prefer the desert to the mountains? All the above were considered when planning the perfect escape for women interested in the outdoors and the shooting sports. Choices range from a sporting clays experience hosted at the Seven Springs Resort in Pennsylvania, a long-range shooting/hunting instruction class at the Queen Mountain Lodge in Wyoming or a five-day training with pistols, rifles and shotguns at the renowned NRA Whittington Center in New Mexico. Based on your interests and location preferences, you can choose your ideal get away.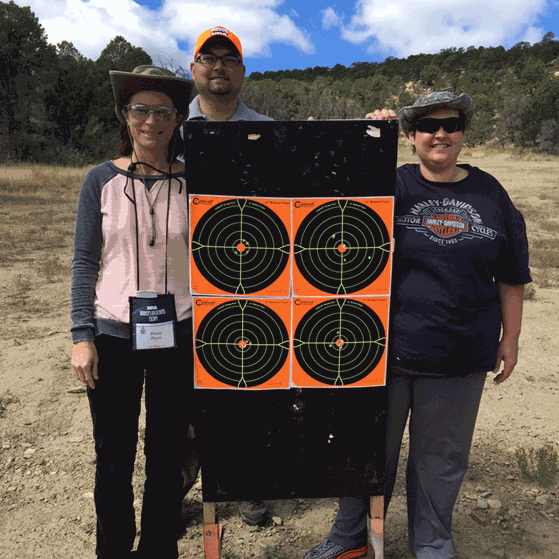 2. Open to All Experience Levels
All three escapes are open to every skill level. Whether you are a beginner or more experienced shooter, everyone is welcome. If you or someone you know enjoys trying new activities and especially loves the outdoors, these escapes will provide that and more. Plus, all packages include equipment, lodging and meals.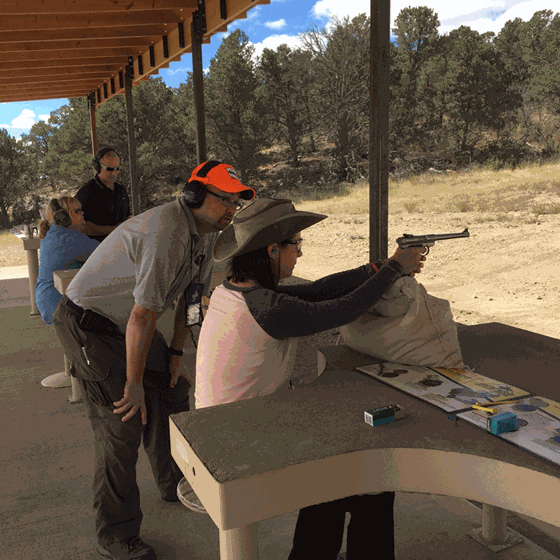 3. Expert Instruction
Whether you're an experienced shooter or brand new to the sport, NRA certified instructors will be there to guide each event. Attendees will learn safety, techniques, tips and the confidence to apply these skills at a range back home.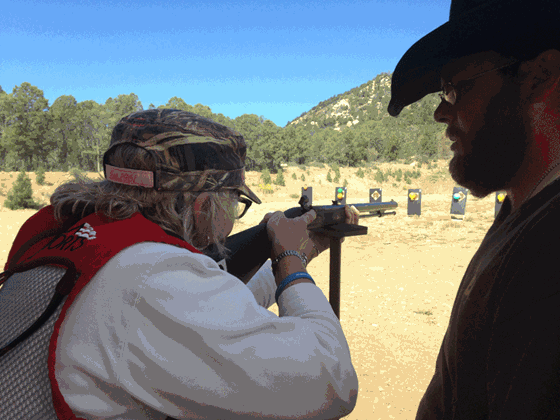 4. The Perfect Mother's Day Gift
With Mother's Day on the horizon, it isn't too early to start searching for the perfect gift. There is no person in the world that deserves it more, so why not gift her an experience she will never forget? With Mom always thinking about everyone but herself she may not even consider going on a once-in-a-lifetime experience—which is exactly what this will be. Which one will she love?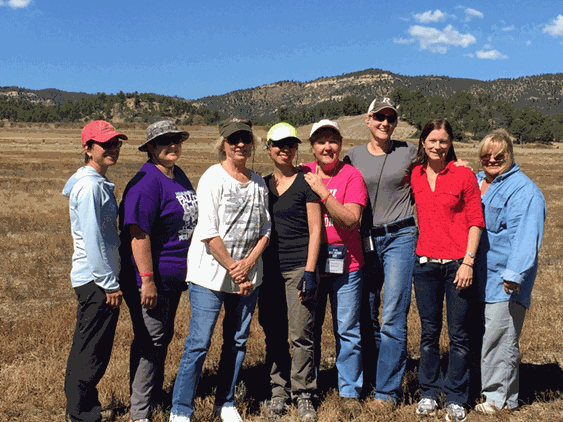 5. Camaraderie
It's the perfect chance to meet new people, develop new friendships, enjoy the time and create memories with new friends. 
If you plan on attending the NRA Whittington Center Escape, you or Mom will even get a chance to meet yours truly and possibly appear in an article on this site! Imagine—a whole week with me—what could be better? 
Whatever your reason for attending, I hope to see you there. If you decide to participate in either of the other escapes, I wish you a wonderful time. Not only will you walk away with new friends and great memories, but skills you can build on and use in future adventures.
For more on how to participate in a Women's Wilderness Escape, go to wwe.nra.org

Images courtesy Women's Wilderness Escape

Additional Reading:
Women's Wildneress Escape Expands Offerings with Long-Range Hunting Class