Christensen Arms launched its Quest long-distance marksmanship school in June 2021, and it took only a few scattered mentions on social media and word of mouth for classes to fill. The company expanded sessions this year to seven, each booked fully, and it plans on holding a total of nine next year to meet the today's growing long-distance trend.
The company's reputation for making rifles that print small groups with unfailing reliability helped fill those classes, no doubt, but there's something very different about the Quest approach. Shooters start in the classroom, then firing begins from the prone position. Once they've recorded appropriate dope on the rifle, load and optic, the staff uses the information to print computerized dope cards afterward. Distances stretch out to 1,000 yards and beyond on steel, and a lot of lead is sent downrange to build skill, confidence and confirm data.
It's similar to other courses across the nation in that aspect, but Quest then transitions to shooting practice while standing, kneeling and sitting, with and without shooting sticks. Different methods of using an observer to help stabilize the shooter for long-distance shots are demonstrated and attempted.
It's all done from the shade and comfort of covered firing lines, but then comes the Jeep rides to more remote locations, where exercises using field-expedient rests begin. Steel targets downrange vary in distance. Some are tough to find, and you're only allowed to use trees, rocks and whatever else you can scrounge or carry. The experience was eye-opening, if not humbling when American Rifleman attended.
Christensen Arms Senior Vice President of Marketing Stephen Graham explained, "The mission behind Quest is to provide consumers an environment that represents actual hunting scenarios where they can improve on their skills while also understanding their limitations in making an ethical shot. Doing so requires applicable or situational training from skilled/advanced instructors combined with hands on knowledge of their firearm, optic and shooting tools."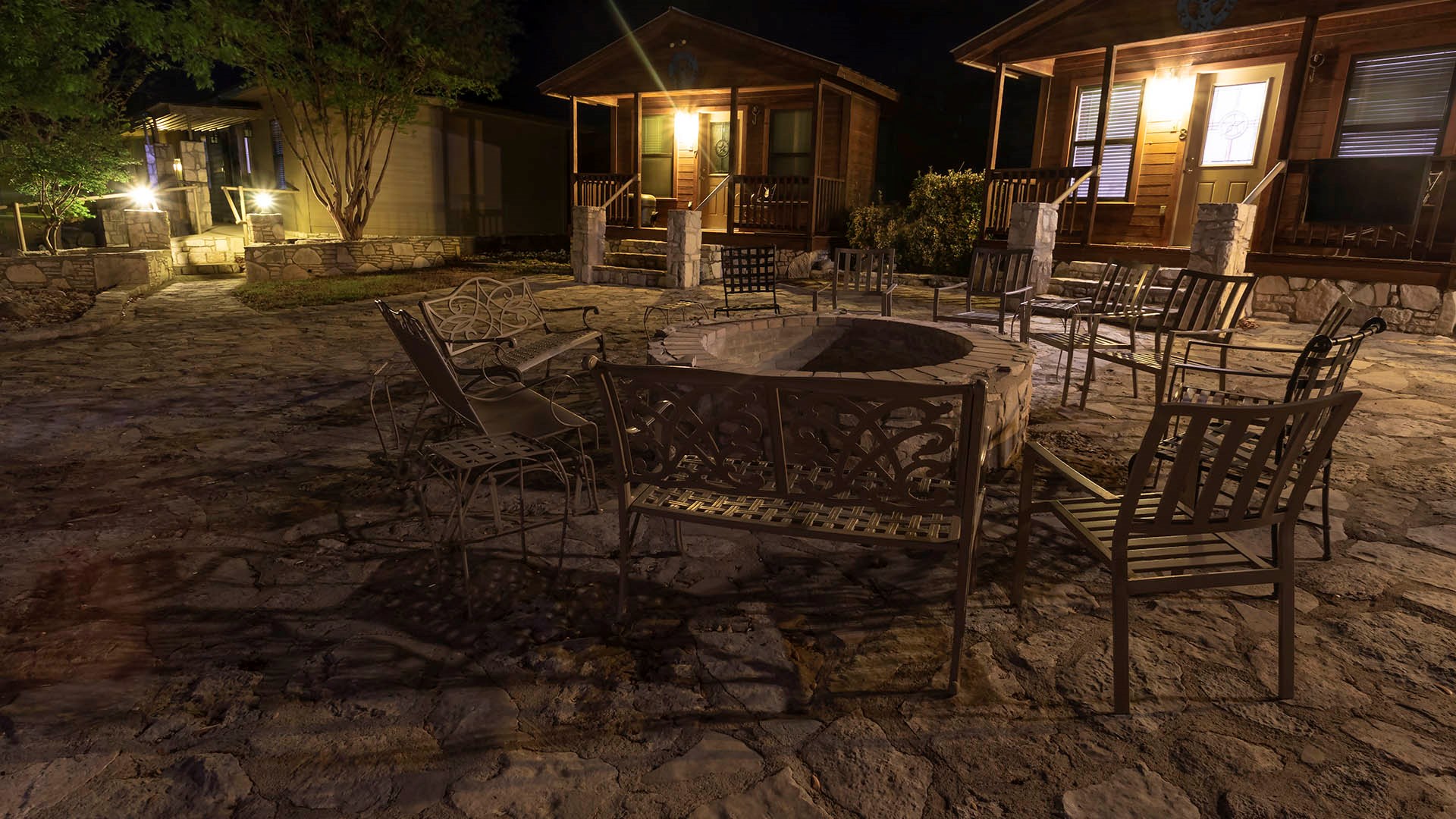 The highly trained and extremely patient instructors are part of the Sportsman's All Weather, All-Terrain Marksmanship (SAAM) staff. Student to teacher ratio during our session was 2:1, way lower than most other schools.
Classes are conducted on the FTW Ranch, which encompasses 12,000 acres of breathtaking Texas Hill County, full of valleys, ridges and crosswinds that make wind calls a challenge. The facility has 35 ranges—including one out to 3,500 yards—dangerous-game courses, five-stand shotgun course, gym, private suites and large classrooms, and the food is top-notch.
Sessions are also all-inclusive, but there are different packages from which to choose. "All Quest participants will receive on-site housing, food/beverage and exceptional training as part of the SAAM methodology at FTW Ranch," Graham said. "In addition, Christensen Arms provides students with a few essentials they will need for the Quest event along with some nice take-away items. The VIP package includes all of this, plus the student gets their choice between a Ridgeline FFT or MPR rifle, an advanced optic, scope rings, bipod and a special die-cut Pelican case for the rifle at the end of class."
Interestingly, turning a profit isn't the Quest goal. Graham explained during the 1.5-hour drive from San Antonio to the FTW Ranch that it was more of an outreach program. At least one person from the company attends every session, giving enthusiasts a chance to meet and get to know their staff. It's also a good time for the firm to receive honest feedback and witness firsthand those things it needs to communicate better to consumers or modify on their guns.
The fact owners also get to witness the real potential of those rifles—firsthand—is undoubtedly another big bonus. Word of mouth, after all, still goes a long way in the firearm industry.