We've just wrapped up Day 1 of filming for the new season of "American Rifleman Television," and it's already shaping up to be a great one. The crew is here in the beautiful Hill Country of Texas at FTW Ranch, one of the best places in the country to learn about precision shooting at long range. Though keeping up with the fast-paced course felt at times like trying to drink out of a fire hose, the concepts discussed, particularly regarding minute-of-angle (m.o.a.)- and Mils-based optics and adjustments, were presented in clear, easy-to-understand terms. It was apparent from the start that these trainers have honed their craft over many years of experience and instruction.
After requisite safety briefs and some classroom work, it was straight to the range to work on proper shooting position and rifle fit, what the instructors like to call "Building the house." This week I'm shooting the Ruger SR762 topped with a Burris XRT II 4-20X 50 mm scope, and the "fit" mainly involved adjusting the buttstock and learning how to get the most stability out of my Harris bipod. Once a solid shooting position was achieved, I zeroed the scope to the rifle at 100 yds. to establish my baseline-an important step as I look forward to three more days of shooting at 600 yds., and beyond.
The next few days definitely hold a few challenges, but I'm confident that with the help of my range card and the FTW trainers, I'll be ringing lots of steel in these Texas hills.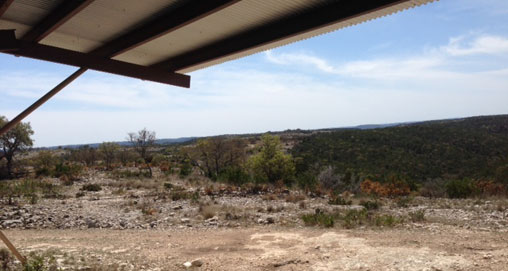 For more reports from the field, check back right here at AmericanRifleman.org. And for a full review of Ruger's SR762 keep an eye out for your monthly print and digital editions of American Rifleman magazine, and be sure to tune in to the Outdoor Channel on Wednesday nights this summer for a brand new season of "American Rifleman Television."