Support NRA American Rifleman
DONATE
Gallery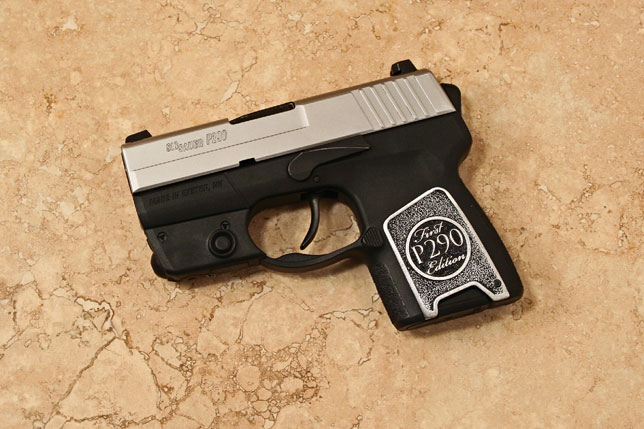 SIG Sauer P290
SIG Sauer's subcompact First Edition P290 is a handsome little gun designed to pack a punch with standard pressure and +P 9 mm ammunition.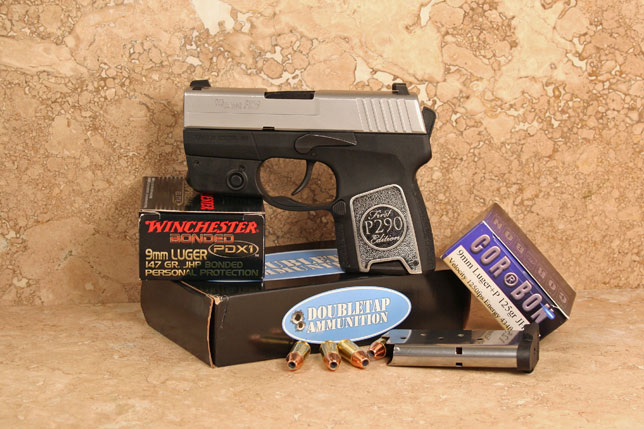 Consistent Reliability
This First Edition provided consistent 5-shot groups at 25 yards from the bench with high quality hollow-point defense loads. It ran flawlessly with every load tested, both from the bench and in off-hand shooting.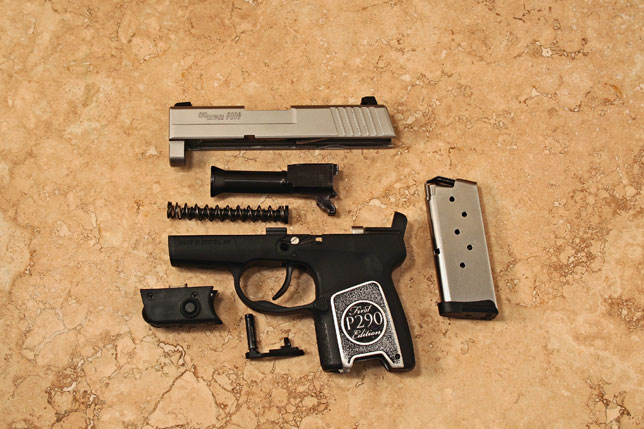 Break Down
This little SIG can be quickly field stripped for cleaning. Note the dual recoil springs to help manage recoil and the flared barrel muzzle design. A small standard screwdriver comes in handy for the removal of the optional laser module.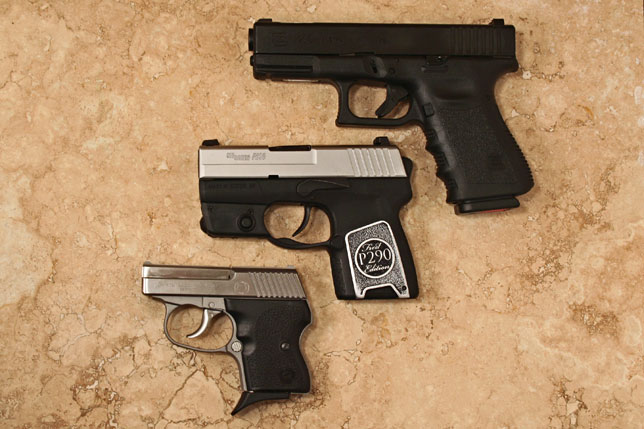 Nice Medium
The P290 (Center) fits nicely into the comfort zone between the medium-frame pistols (Top: Glock 23C) and the small caliber pocket pistols (Bottom: North American Arms Guardian .32 ACP).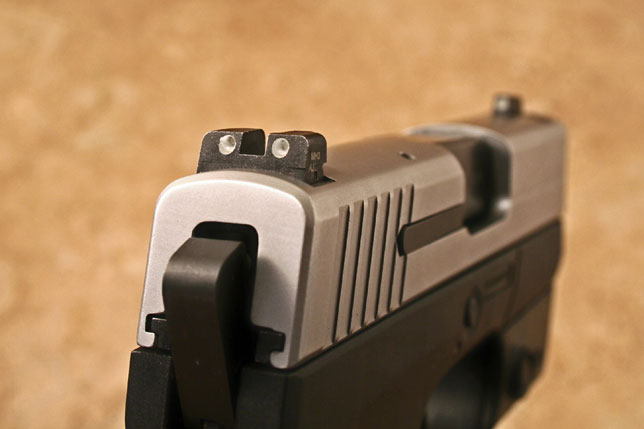 SIGLIT Night Sights
SIG Sauer made several design and production choices with the P290 to keep it out of the "mouse gun" box. This includes the addition of a set of highly visible, rugged SIGLITE night sights.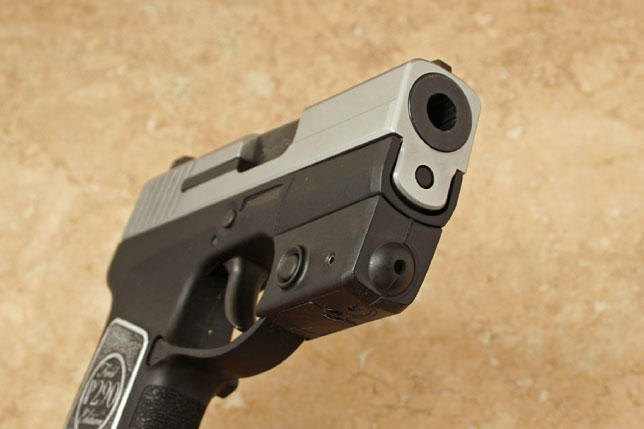 Laser Sight
The optional laser sight module is well designed. Although it's simple to install and remove, it locks firmly in place for dependable, everyday carry.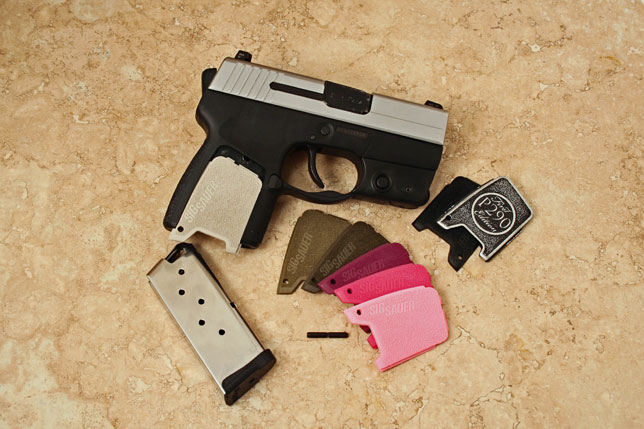 Exchangeable Grip Panels
The removable grip panels are easily exchanged to give the P290 a personalized appearance.