by
posted on January 1, 2015
Support NRA American Rifleman
DONATE
Our first "Throwback Thursday" for 2015 is only a few years old, but in the spirit of creating a "bucket list" of things to do or see before you "kick the bucket," we have brought back Jerry Lee's compilation of handguns he believes all firearm enthusiasts should have at some time in his or her life.
Gallery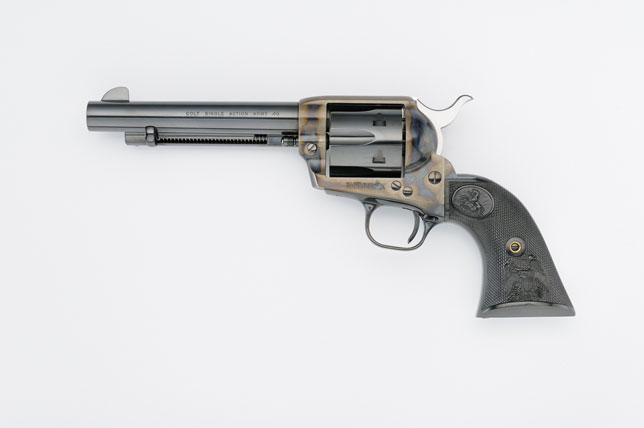 Colt Single Action Army
The Single Action Army of 1873 is as much a part of our nation's history as the Liberty Bell and the Statue of Liberty. Along with several Winchester lever-actions, the Colt Peacemaker really won the West. Except for a period from 1940 to 1956, and about a year in the mid 1970s, the SAA has been around for almost 140 years. How many products of any kind can that be said about? A couple of writers whom I respect (and who know a lot more about single-actions than I do), say the current model is as good as any Colt has ever made. The early models are highly collectible and frightfully expensive, but current examples are affordable to most, along with 2nd and 3rd generation models from the last 50 years. The simplicity of the design and operation make it a versatile gun for hunting, informal target shooting and, of course, cowboy action shooting. And even self-defense, with its five sure shots. It's a piece of history you can hold in your hand and I believe it's the most handsome and graceful handgun ever made. Pick one up, slowly cock the hammer and listen to those four clicks (some say, spelling out C-O-L-T), and you will either get what I mean, or you won't. There are many clones, some of them very well made, but I'd go with the original maker.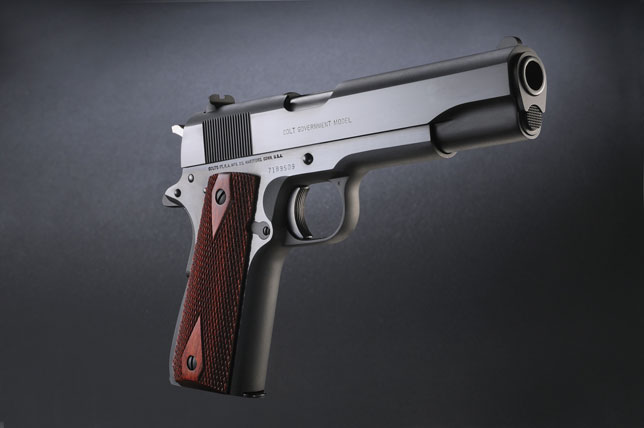 Colt 1911 Government Model
When you hear the words, "Colt .45," you will either think of the Colt SAA, or the great semi-auto that dominated much of handgunning in the 20th century—the Colt Model of 1911. Which one comes to mind will depend on your age, upbringing, the type of shooting you do, and perhaps which gun your hero carried in movies or on television. Either image is, of course, correct. Of all of John Browning's many gun designs, the 1911 and later 1911A1, is the most copied and influential. It's the standard to which all other semi-auto pistols are compared, the one most widely used in competition and is considered by most serious students of self-defense as the best fighting handgun in the world. From World War I through Vietnam, it helped save the world, and it still serves some of our elite fighting forces today. It's a handsome piece, too, with flat, gracefully sculpted surfaces that serve well as a canvas for tasteful engraving. The .45 ACP is the most popular chambering, but there is a special place in the hearts of many for the .38 Super. If that's your choice, a nickel finish and faux ivory grips are suggested.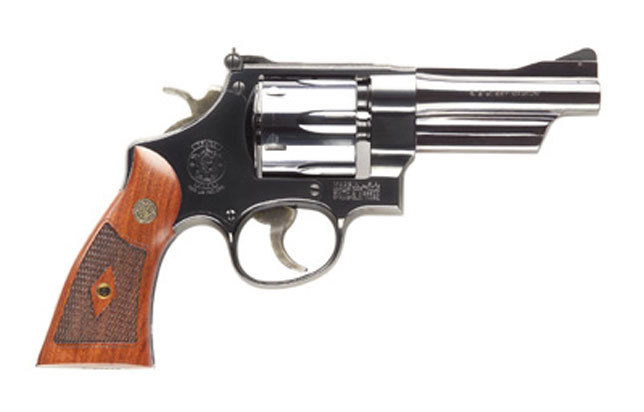 Smith & Wesson Model 27
The Model 27 is the handgun that brought us the magnum age. At its introduction in 1935, it was known simply as the ".357 Magnum," and the first one made was presented to none other than FBI Director J. Edgar Hoover. The .357 quickly became popular in law enforcement circles, often touted as being able to penetrate not only car doors but also engine blocks. It's a fine example of Smith & Wesson's big N-frame, which dates back to the .44 Hand Ejector, or Triple Lock, of 1908. S&W went to the numerical model system in 1957 and the .357 Mag. became the Model 27. It remained in the catalog until 1994, and was reintroduced in 2008 as part of the Classic Series. Go with either the 3.5-inch barrel (discontinued in the '70s) for the super-cool look, or the well-balanced 5 inch. A nickel finish and white-outline, red-ramp sights will also let them know who you are.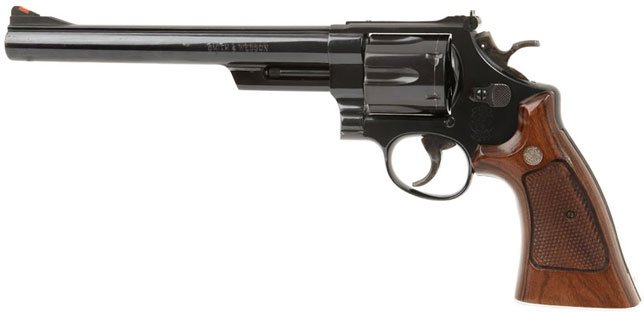 Smith & Wesson Model 29
At one time, the Model 29 really was the most powerful handgun in the world, and it's still the most powerful most of us can handle. Because of its place in history, you should have one. Created by Remington and Smith & Wesson, and based on a lot of load work by writer Elmer Keith, the .44 Mag. cartridge came out in 1955. The original gun was simply known as the "Smith & Wesson .44 Magnum." It is essentially the same handgun as the Model 27 except for the caliber. By 1957 it was known as the Model 29. The gun received star-status coverage in the shooting magazines of the late '50s with many stories about hunters taking on various species of dangerous game. When "Dirty Harry" hit the theaters in 1971, two legends were made: Clint Eastwood and the Smith & Wesson .44 Mag. It's a heavy kicker, so go with the 6.5-inch barrel if you can find one. You can also shoot .44 Spls., which is a lovely cartridge.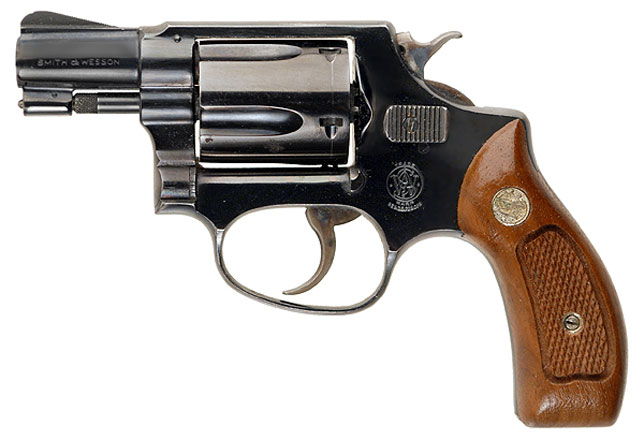 Smith & Wesson Chiefs Special
The .38 snub-nose revolver is another handgun that has become a fixture in our culture. When someone says they want a gun that is small and powerful, the snubbie is often the first one to come to mind. Small enough to conceal and chambered in a more-than-adequate round, it is popular with the general public as well as the law enforcement community for which it was designed. The Model 36 Chiefs Special is a five-shot .38 Spl. built on the compact J-frame. Introduced in 1950, it is available in many variations—concealed-hammer, alloys and titanium ultralights and some even chambered for the .357. The latter is not at all fun to shoot. Take your choice, but I favor the original .38 Spl.
Colt Woodsman
Everyone should have a .22. The Colt Woodsman has been out of production since the late '70s but is still very popular with shooters. The grip is comfortable for just about any shooter, and the size and weight make it a svelte companion for a hike in the woods. In other words, it's an ideal trail gun. Like so many other great firearms, John Browning was in on the design of the pre-Woodsman Colt Automatic .22 pistol in 1915. After 1927, it became known as the Woodsman and it remained in the Colt catalog for another 50 years. The Woodsman was available in several variations, styles and barrel lengths. The Sport Model with a 4.5-inch barrel was the most popular.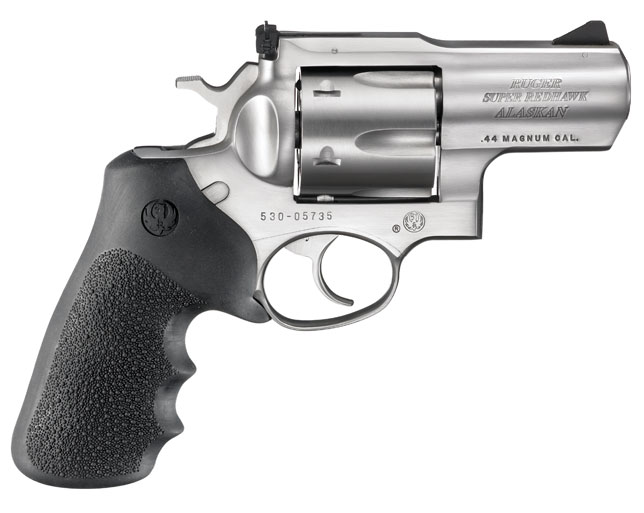 Ruger Super Redhawk Alaskan
This massive double-action revolver is a great example of Bill Ruger's legacy: a very well-made handgun with a special personality, just like Mr. Ruger. Designed, as the name suggests, to be a carry gun in bear country, it is about as sexy as a gun can get. Chambered in .44 Mag. or .454 Casull with a 2.5-inch barrel, it is a handful to shoot. But like most carry guns, you aren't expected to take it to the range and go through 200 rounds every Saturday. At 42 ounces, it doesn't weigh much more than a full-size 1911 or N-frame. We already have a .44 Mag. on the list so you might want to go with the Casull. And remember you can also shoot .45 Colt ammo.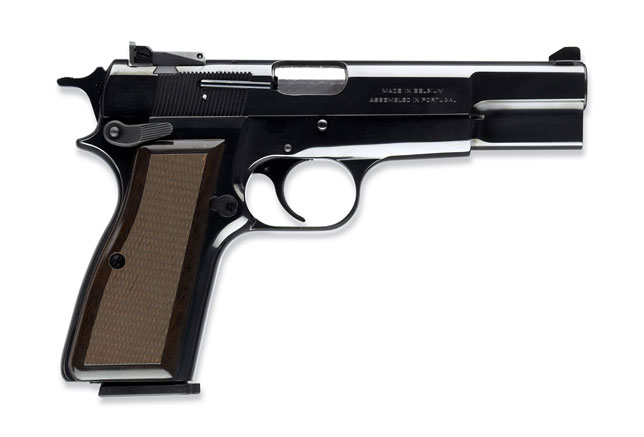 Browning Hi Power
No list of important handguns is complete without the Hi Power. Today's gun catalogs are full of "high-capacity nines" but this was the original. With its double-stack magazine holding 13 rounds plus one in the chamber, you can see where the name "Hi Power" originated. Considered to be John Browning's last handgun design (with final touches by Dieudonne Saive of FN), the Hi Power is considered by some to be an improved 1911. It has been used by the militaries of more than 50 countries since 1935, and still serves many to this day. The grip fits some hands better than just about any handgun and as the design approaches its 80th anniversary, it is a fine example of a full-size 9 mm.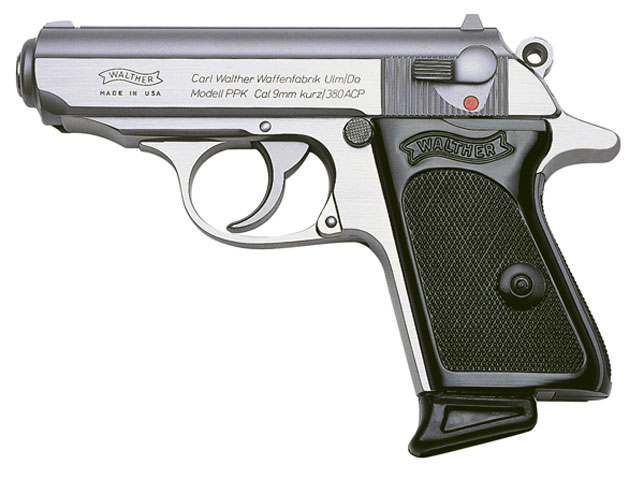 Walther PPK
The Walther PP was the first successful double-action semi-auto and served the militaries of Germany and other European countries from the '30s through World War II and well into the 1980s. My choice for this listing is the short PPK variation as it is the most popular, is still made today and, after 80 years, is still considered by many to be the perfect gentleman's carry pistol. Of course, 007 carried one, though some argue he was not a real person. There are many more modern pocket pistols around today, but a Walther PPK is a piece of history.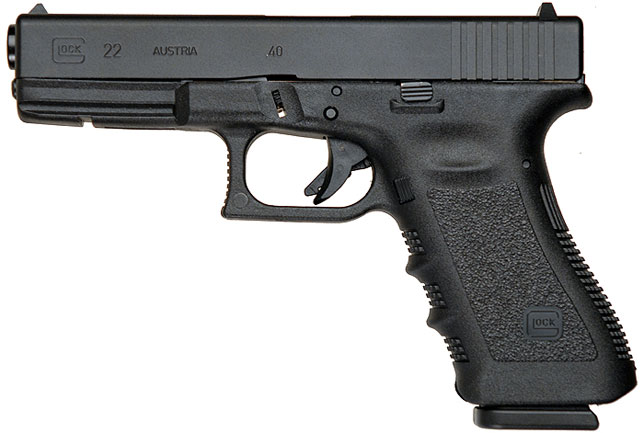 Glock 22
I thought long and hard about whether to include this last gun on the list. Many shooters either love it or hate it. But few can dispute the fact that the Glock is the most revolutionary handgun of the last quarter century. It started the polymer fad, perfected the simple striker-fired operating system and is virtually indestructible. In the mid '80s when the semi-auto was replacing the service revolver, Glock stormed the law enforcement market before anyone realized it with the 9 mm Model 19. Today more men and women who wear a badge, from your local deputy sheriff to FBI Special Agents, carry.40 S&W-chambered Model 22s than any other model. Handgun aficionados who have never fired or owned a Glock owe it to themselves to see what all the fuss is about.