Support NRA American Rifleman
DONATE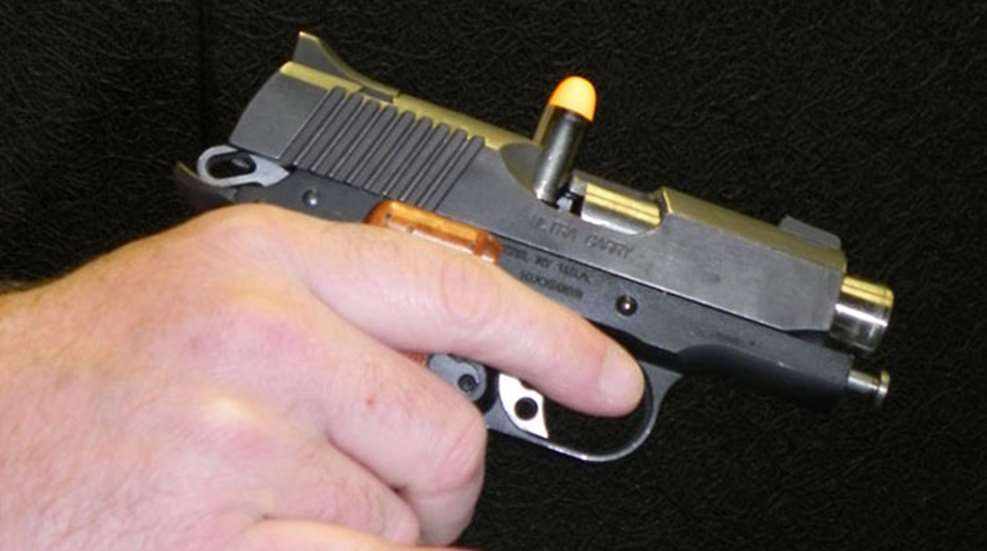 Gallery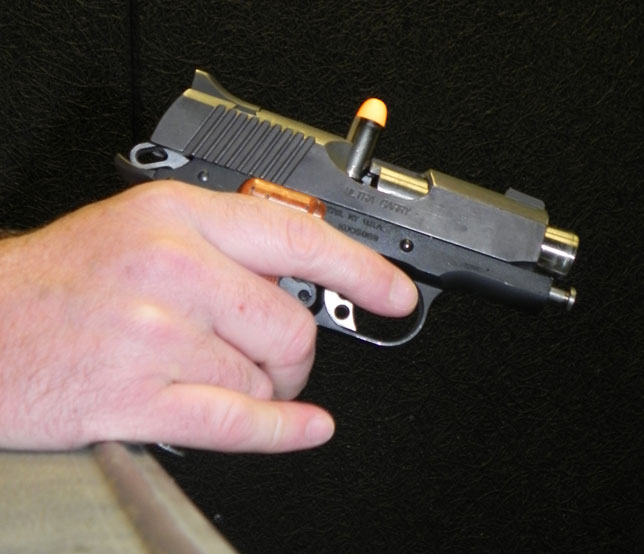 Tap
Hit the bottom of the magazine against a hard object, such as a table, the ground or yourself to ensure the magazine is fully seated.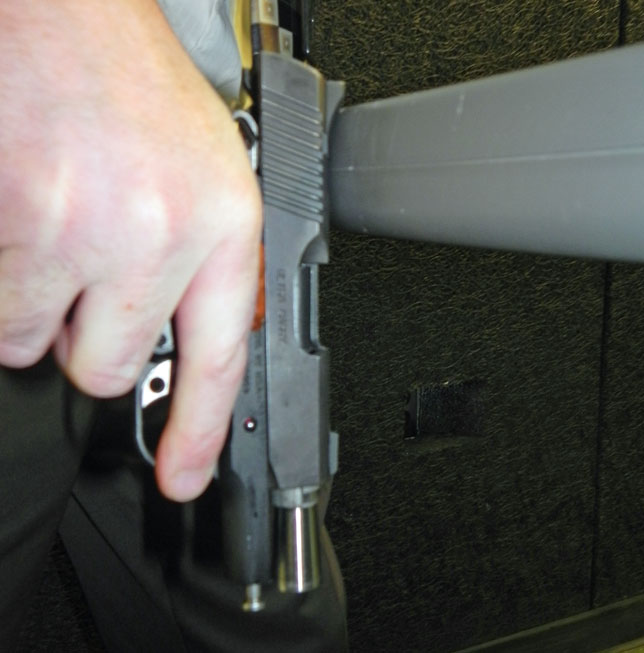 Rack
Hook the rear sight against the edge of a hard object, such as table or wall corner to rack the slide. Be sure to push hard to ensure the slide goes all the way back.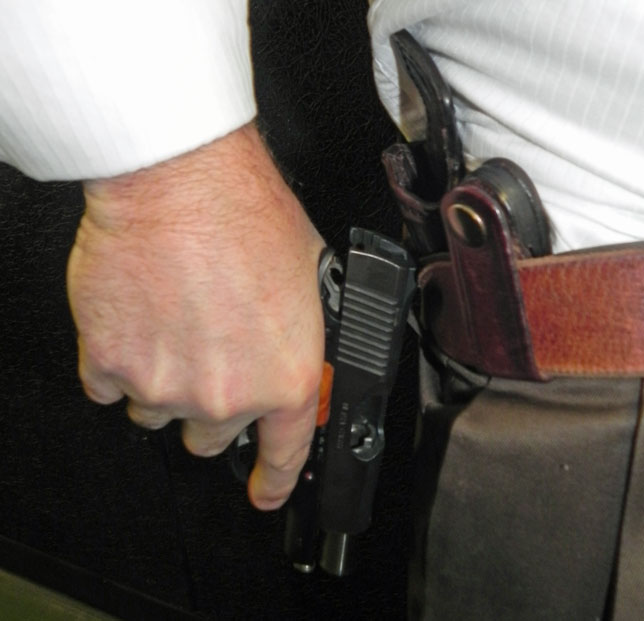 Holster
You can also rack the slide by hooking the rear sight against your holster and pushing down with a high degree of force. This is my favorite way to conduct this exercise since I'm always wearing a holster.