by
Christopher Olsen, Managing Editor
posted on April 12, 2023
Support NRA American Rifleman
DONATE
Meet the all-new FN 15 Guardian.
The new-for-2023 FN 15 Guardian is an all-new carbine from the R&D team at FN America that's aimed squarely at a market space previously left open in the company's catalog of products. With the FN 15, you get that classic Stoner operating system with modernized features; FN America left no stone unturned in the making of its FN 15 Guardian.
"When we created the specification for the FN 15 Guardian, our focus was on perfecting the foundation of the rifle to ensure the high standards for FN quality remained, cutting corners to reduce the purchase price was not an option, our customers expect more from our brand and we have to deliver on that trust," said Scott Vilardi, senior product manager at FN America.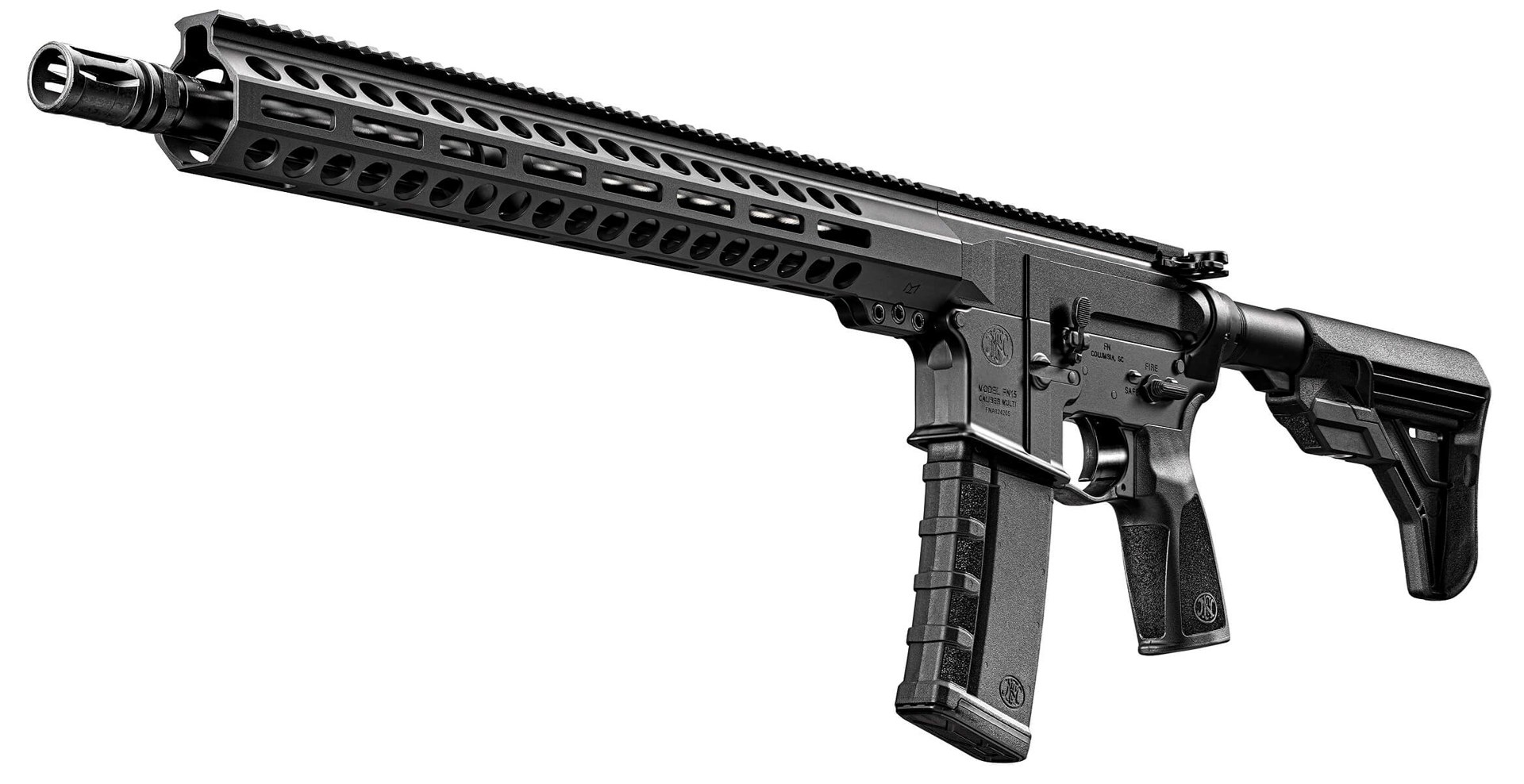 At launch, the new FN 15 Guardian will come chambered for the 5.56 NATO cartridge, which means .223 Rem. ammunition is perfectly suitable for use. The gun features a 16" button-rifled barrel with a hybrid profile. Barrel material used is an alloy steel chosen for strength and corrosion resistance. You'll get a standard 1:7" twist of the rifling to smoothly stabilize most bullets in flight. FN America claims the Guardian has the capability of delivering sub-m.o.a. groups with match-grade factory ammunition, which is an impressive claim we at American Rifleman are all excited to put to the test. I had the fortunate opportunity to sample a FN 15 Guardian at an indoor range event before this product launch, and though the range length was limited, I was exposed to the Guardian's capabilities through tactical maneuvers and quick, close-up shooting. And it excelled.
Fairly lightweight at about 6.6 lbs., empty, engineers at FN were able to trim weight of the FN 15 Guardian in several key areas, one of which is its barrel and handguard system. FN did away with the forward-assist mechanism, too. You'll also get a low-profile gas block and a mid-length gas system to channel expanding propellant gasses back to the nitride-treated bolt-carrier group. It is important to note, too, that the Guardian is set to come with an A2-style flash hider to reduce its firing signature and help combat muzzle rise just slightly. Ferrous-metal parts will feature a nitride treatment to further combat corrosion, giving the FN 15 Guardian an extra-long service life.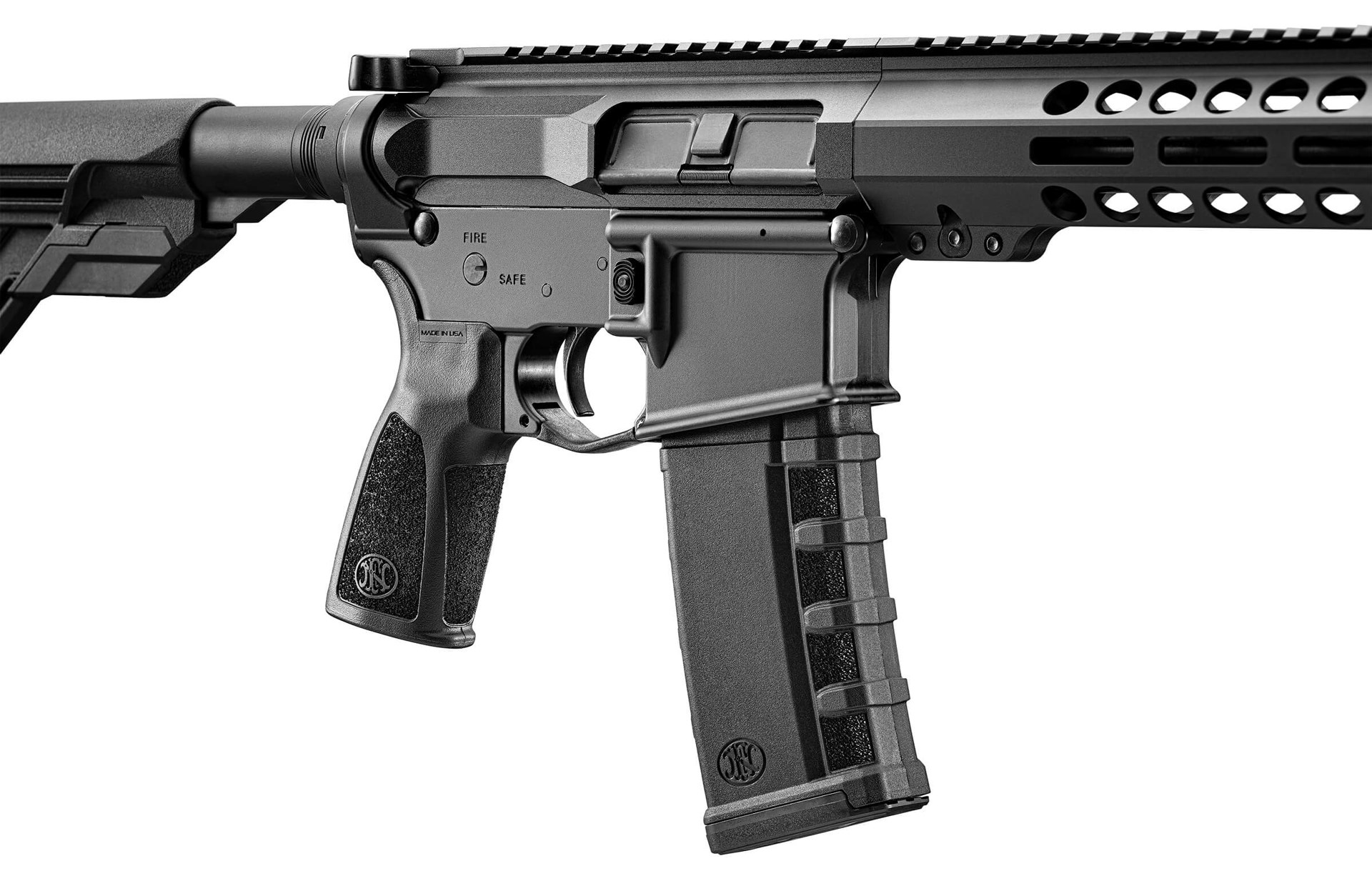 The Guardian comes with a unique handguard system, too. It is lightweight, measures 15", made of aluminum and attaches to the upper receiver via an interesting mounting system that securely fastens it to the receiver. The guard freely floats the barrel and gives its operator 24 M-Lok slots, at the 3-, 6- and 9-o'clock positions, providing abundant space for accessories such as sights, optics, bipods and more. You''ll also expect to receive a custom furniture package as well, which includes a tight-fitting, six-position polymer buttstock with three sling points. The pistol grip is unique, too, in that it offers a 19.5-degree grip angle and has an anti-slip stippled texture.
From the gun's hybrid barrel profile, to the unique handguard-mounting system, Picatinny rail and built-in creature comforts, the FN 15 Guardian is poised to be a highly capable platform for competitive sport shooting, long-range plinking, hunting and home defense. With nearly 9 million new shooters navigating today's marketplace, it makes great sense that a company like FN America, with a rich history of protecting the globe through law enforcement and military contracts for its firearms, offer guns like its recently announced Reflex pistol and now Guardian carbine at near-entry-level pricing, especially during a financial storm as we've seen take shape over the last several years. Opportunities like these are far too infrequent, and I am excited to see this mid-tier marketspace evolve as other companies vie for their place in line.
Suggested retail pricing of the FN 15 Guardian is set for $999. For more information, please visit fnamerica.com.