Support NRA American Rifleman
DONATE
Specifically crafted for concealed carry and personal defense, the new FN Reflex is FN America's latest offering to a widely popular and growing market segment, which is micro-compact 9 mm pistols. FN's path to the party is a bit different than those we've seen come before it. Rather than miniaturizing an already proven design, FN went to a fresh drawing board, logged thousands of hours of R&D and is now ready to offer the market a hammer-fired concealed-carry handgun platform. Oh, and the Reflex has room for optics, too.
"Innovation is at the core of FN's product development efforts. We aspire to push beyond the status quo to deliver products that provide meaningful improvement over the existing landscape, and we feel we've accomplished this with the FN Reflex," said Mark Cherpes, president and CEO for FN America, LLC. "Our customers now have a firearm they can trust to perform when seconds count, that is backed by a quality promise rooted in our battle-tested heritage."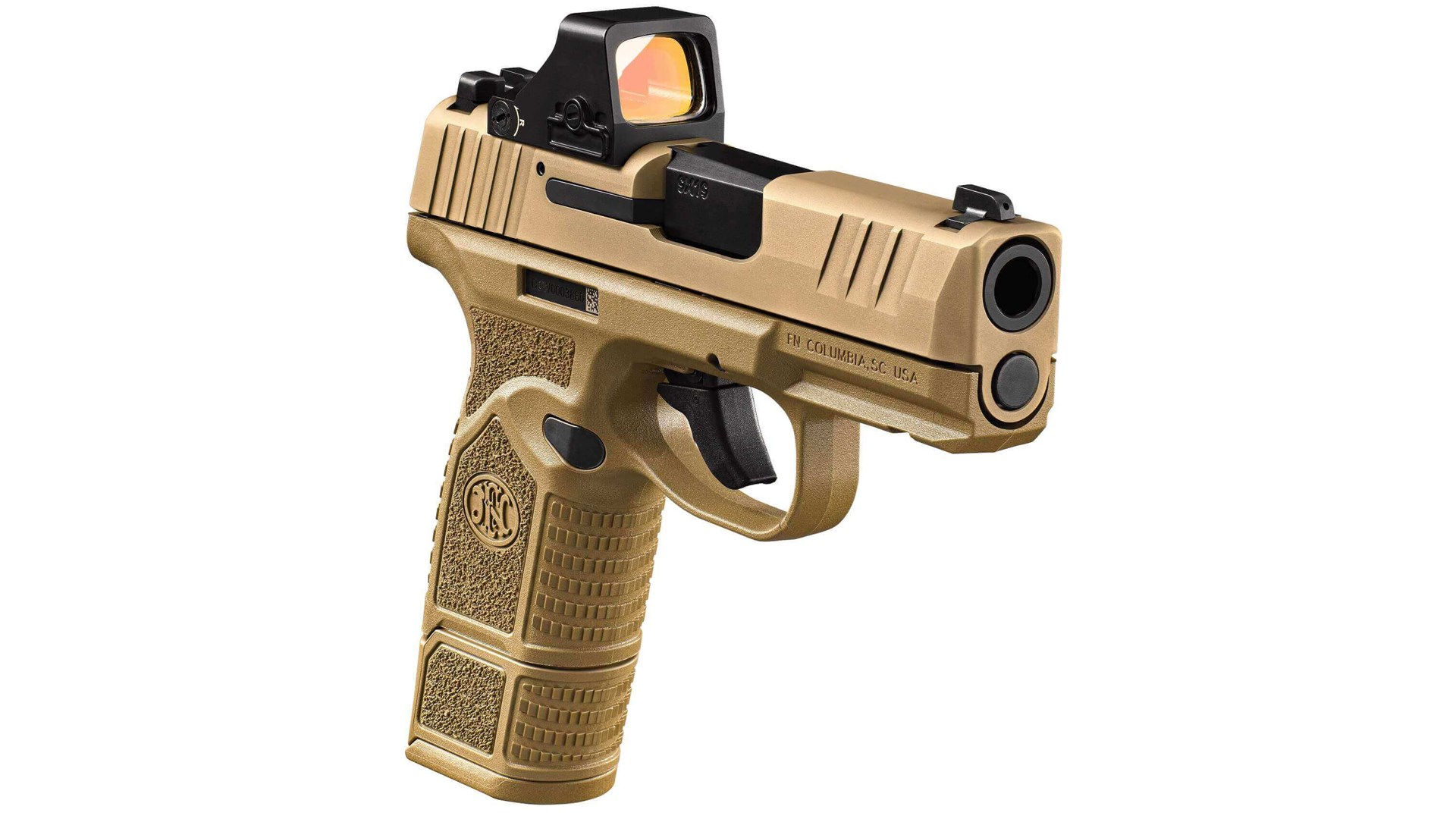 At launch, FN America is set to offer two versions of its new EDC pistol, the FN Reflex and FN Reflex MRD, which, as the latter name implies, is a micro red-dot-ready version. All models will come chambered for 9 mm Luger and feature the company's proprietary 11- or 15-round magazine design. State-compliant versions are set for release, as well as versions in Flat Dark Earth and Black. With tens of thousands of hours of design work devoted to the Reflex, "I believe it rolls up the best work to date," stated Bob Meinert, director of market at FN America, LLC.
Much like the company's Five-seveN pistol, the Reflex and Reflex MRD pistol contain an internal hammer for positive, worry-free primer ignition, which is quite the departure from the striker-fired micros we've tested in the past. Mechanically, the new Reflex is built with a single-action-only (SAO) system of operation, giving its operator a fast, smooth and crisp trigger pull, every sweep of the bow. An articulated trigger bow pulls double duty as a passive safety mechanism. There is no manual safety lever provided at this time.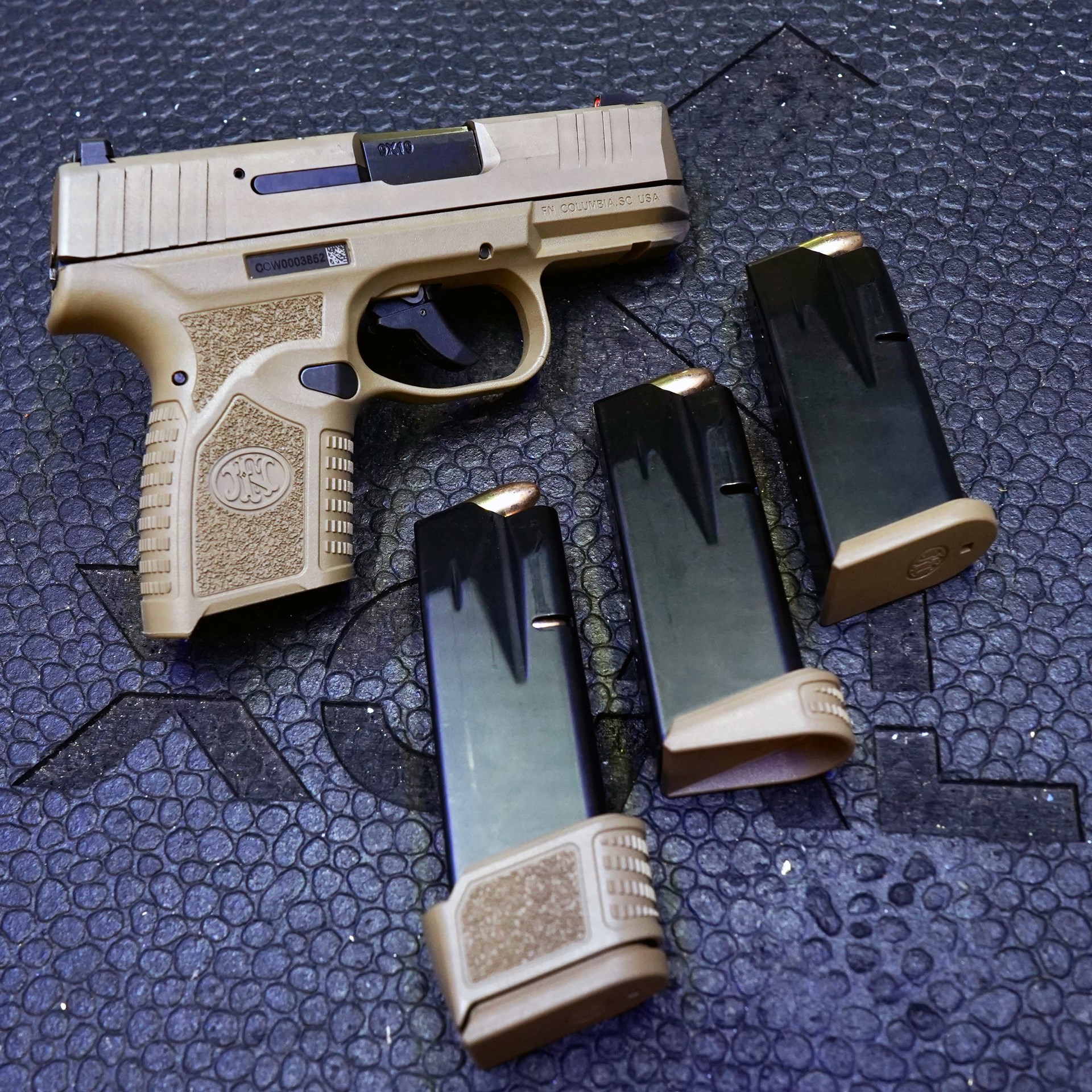 "All in, we've delivered a 9 mm micro-compact pistol purpose-built for the concealed carry buyer with impressive ergonomics, extended capacity, a great trigger and with optics capabilities that is easy to control and shoot well," said Chris Johnson, senior pistol product manager for FN America, LLC.
The new FN Reflex and FN Reflex MRD both come with a 3.3" cold-hammer-forged steel barrel that also has a polished chamber and feed ramp for better reliability and match-grade accuracy. At 1"-wide and weighing in at 18.5 ozs. empty, the new Reflex from FN makes for an easy-to-hide pistol that is loaded with premium features. For instance, the gun's robust PVD finish ensures its users with a long service life under deep concealment, and creature comforts throughout with give a range experience like none other. Thoughtfully molded texture panels are placed throughout the gun's frame and meld in the hand with a high under-cut trigger and beavertail, which helps to anchor this micro pistol securely, giving its user a low bore axis and reliable shot-to-shot functionality. The magazine release is reversible and slim-line rail for accessories come standard on the new Reflex.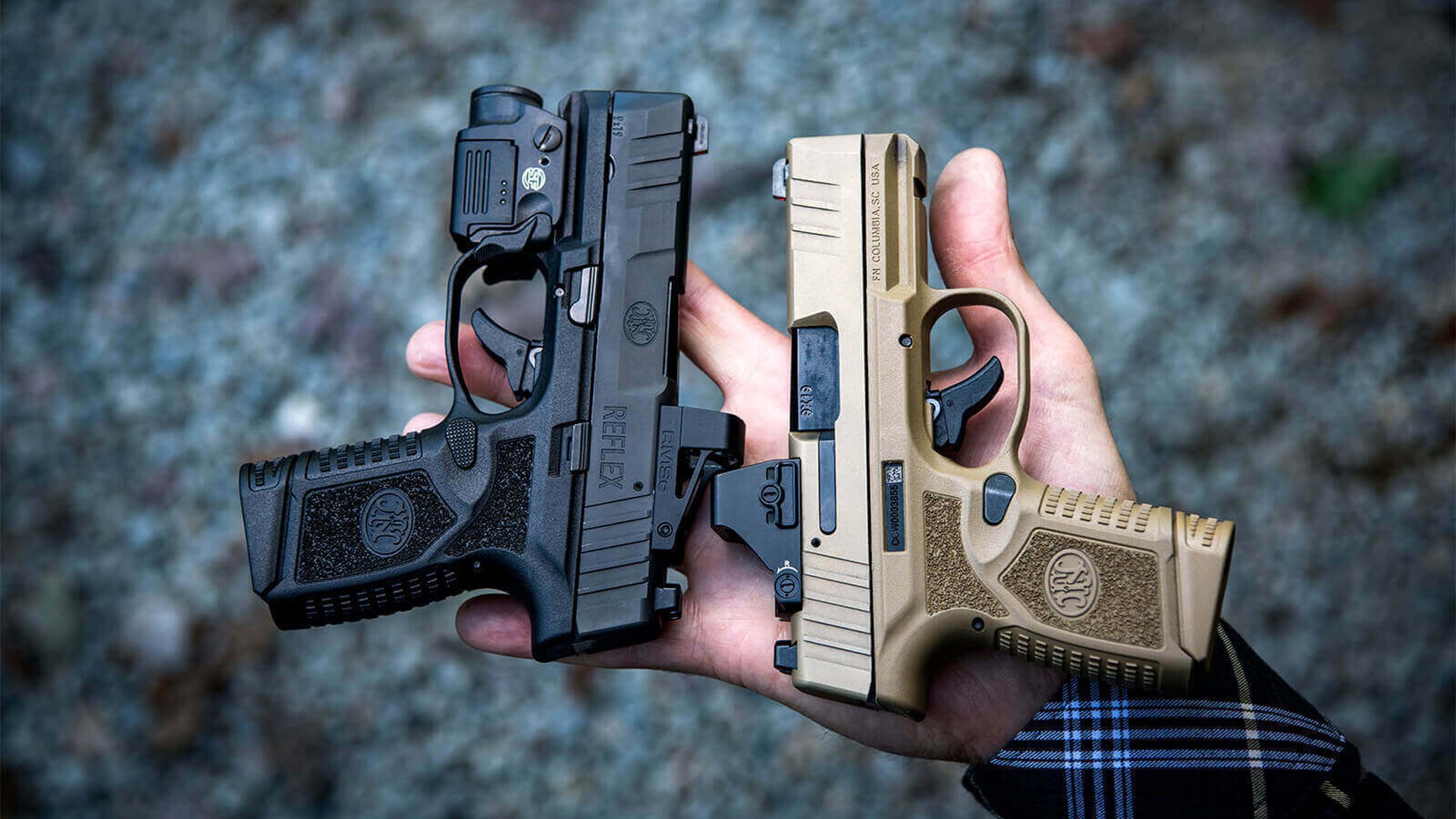 "With the release of the FN Reflex and Reflex MRD, consumers have a new choice that embraces future-forward concealed carry technology. It is the first micro compact handgun to solve the tradeoffs for accuracy, deep concealment and max capacity, which consumers have often compromised on in the past. We're confident this new pistol has set a new standard for everyday carry," mentioned Chris Cole, vice president of sales and marketing at FN America, LLC.
The suggested retail price on the gun is $599. For more information, please visit fnamerica.com.