by
posted on August 5, 2023
Support NRA American Rifleman
DONATE
The "dissipator"-style AR-15 has its roots in the first attempts to make the M16 service rifle more handy and it has a small, but vocal group of aficionados. For 2023, Anderson Manufacturing is releasing its version of a dissipator AR that combines both modern and retro elements.
In its most basic form, the term "dissipator" means an AR-15 that combines a carbine-length barrel with a rifle-length handguard and fixed rifle buttstock. Chambered in 5.56 NATO, the AM-15 Dissipator follows these parameters. Its 16" barrel is of a government profile with a 1:8" twist-rate and is given a nitride finish. It is capped with an A2 flash hider on 1/2x28 TPI threads.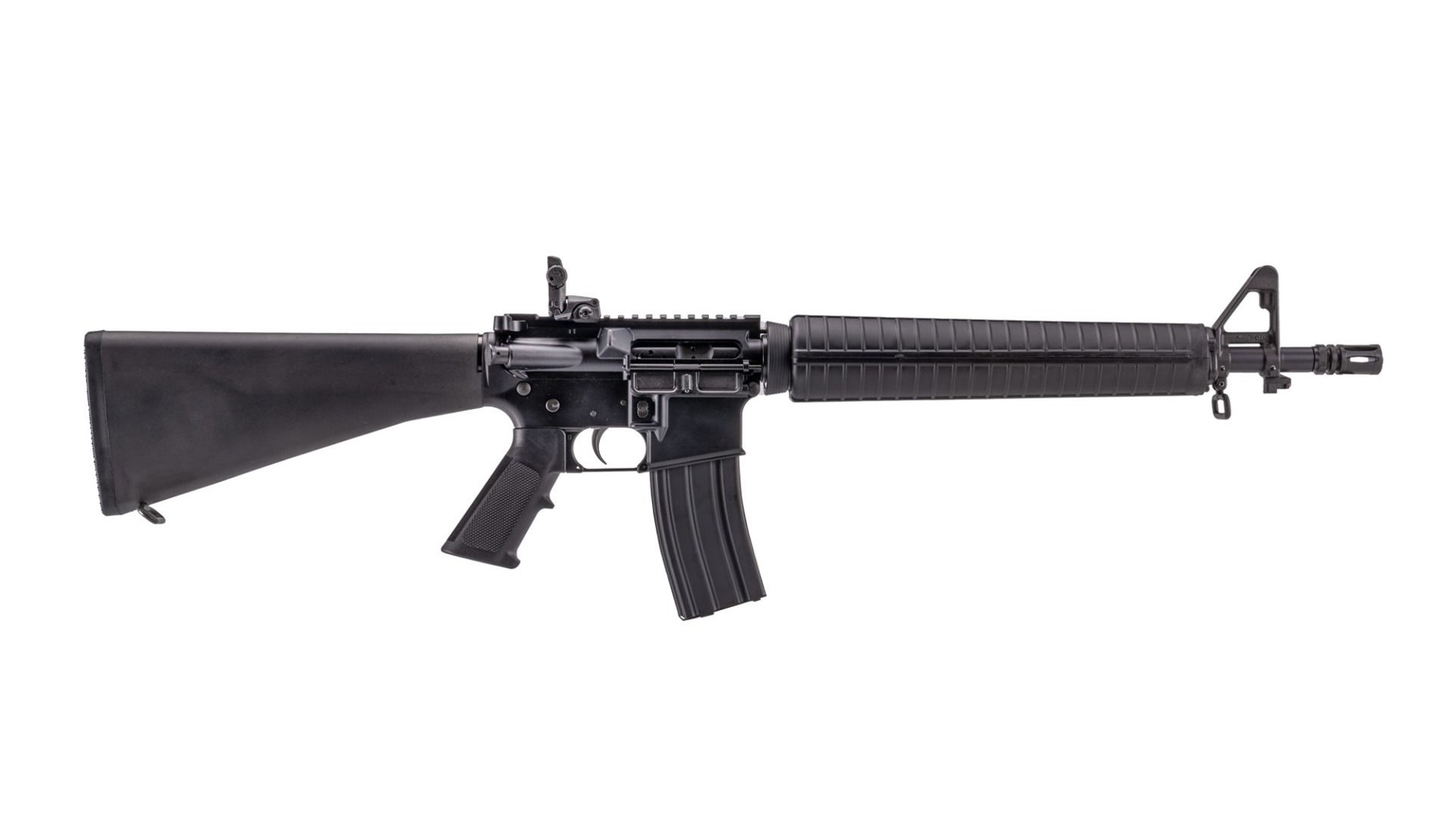 The Anderson AM-15 Dissipator combines the advantages of both a rifle-length and carbine-length AR-15. Image courtesy of Anderson Manufacturing.
Anderson claims its dissipator answers the question, "What would have happened if the original chopped M16 made it all the way to the A4 generation?" Furniture is M16A2 style, including the pistol grip, fixed buttstock and two-piece round polymer handguard. Unlike some dissipator ARs that use a carbine-length gas system and low-profile gas block, Anderson's rifle uses a rifle-length system, along with a rifle-length receiver extension and buffer. In a step away from retro-style rifles, the AM-15 Dissipator uses an A4-style flattop receiver and is provided with a Magpul MBUS folding rear sight. The front sight is a standard fixed "A-frame" gas block.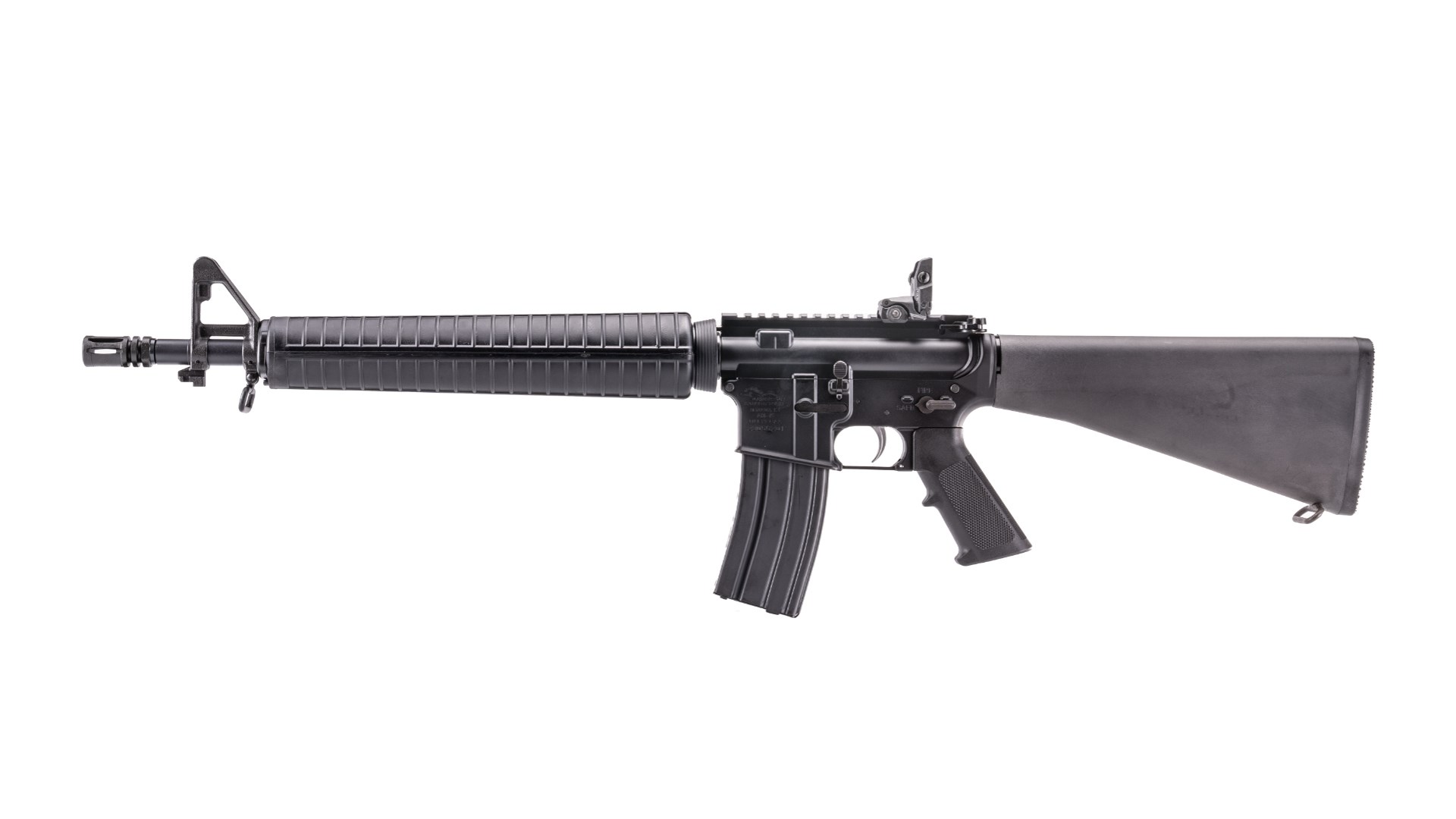 While dissipator-style AR-15s are usually retro-styled, Anderson re-imagines the dissipator if the design was made during the M16A4 era. Image courtesy of Anderson Manufacturing.
Anderson claims the advantage of a dissipator design is the reliability and smooth recoil impulse of a rifle-length gas system and buffer, combined with the compact overall size of a 16" barrel. The company also notes the longer sight radius and increased fore-end real estate created by the dissipator set-up.
The Anderson AM-15 Dissipator has a MSRP of $600. For more information, visit andersonmanufacturing.com.