When you think about all the things he does to make your world a better place, does your dear ol' Dad really deserve yet another necktie for Father's Day this year? Instead of wrapping up a tacky scrap of fabric that will never see the light of day, give your Pop something with pizazz. Here are some shooting and outdoor accessories I've had a chance to work with that will bring a smile to your Father's face.

1. 5-Star Speed Loaders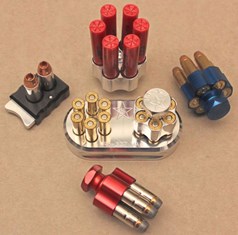 Wheelguns come in all shapes and sizes, so it's not always easy to find useful accessories for them. Some revolvers have an unusual cylinder layout like the 6-shot Chiappa Rhino, the 7-shot Smith & Wesson 686, and the 8-shot Ruger LCR rimfire. Others are chambered for less-common calibers including the .327 Fed. Mag., .41 Mag. or .480 Ruger. And how exactly does one go about carrying spare ammunition for the Bond Arms 2-shot .45 Colt/.410? 5-Star Firearms has stepped up to provide fans of unusual revolvers and the Bond Arms derringer with high-quality speed loaders for practice, competition and self-defense. Instead of using a mix of polymer and cast alloy parts, 5-Star speedloaders are constructed from durable CNC-machined aluminum components. Customers can ask for their loaders to be custom anodized, in house, in a variety of colors. 5-Star also offers a variety of support gear, including bed-side storage blocks, wall hangers, bench blocks and belt carriers. MSRP: Starting at $19.95; www.5starfirearms.com 

2. ArmaLaser TR Series Laser Sights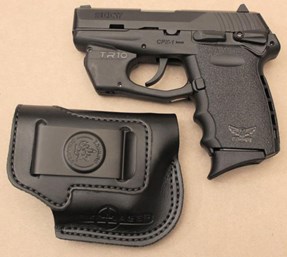 When selecting a laser sight for a concealed carry pistol, it's important to select a model that is reliable and intuitive to operate. ArmaLaser's TR series of laser sights employ what the company calls True Touch technology in place of a mechanical button or activation switch. With the laser installed, a smooth touch point is located under the trigger guard near the grip. As the shooting hand comes into contact with the sensor, the laser sight is activated. Releasing the grip turns it off again. No fuss, no muss and no chance of the batteries being drained because your holster is depressing a button. ArmaLaser offers TR laser sights for several concealed carry pistols. The TR10 (Shown) fits SCCY CPX pistols and can be ordered with a high quality inside-the-waistband De Santis holster. MSRP: Laser $139, Holster $55; armalaser.com

3. Blackhawk! Advanced Field Operator Watch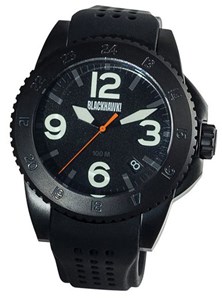 Constructed of corrosion-resistant 316L stainless steel, BLACKHAWK's Advanced Field Operator Watch is designed to be read in any physical setting or lighting condition. The case is precision milled for water resistance up to 100 meters with a PVD finish. The Miyota quartz movement keeps time precisely while the screw-down crowns of the adjustment knobs protect the interior from dirt and moisture. The molded silicone wrist strap resists sweat and chemicals for years of comfortable wear. MSRP: $199.99 - $204; blackhawk.com

4. Boyds Custom Hardwood Gunstocks
Plastic is fantastic, but nothing brings out the character of a rifle like a fine piece of wood. Boyds is determined to provide their customers with as much character as possible with their sturdy, uniquely shaped and colorful laminated long gun stocks. For Ruger 10/22 fans, the SS Evolution stock in a Forest Camo finish (top) provides a sleek, comfortable target shooting configuration with a flattened forend for stable shooting on sandbag rests, a hand filling grip, raised cheek rest and a rubber recoil pad. For those who are looking to dress up a drab AR-15, Boyd's provides a complete set of replacement furniture. Shown here (bottom) is a fixed A2 buffer tube shoulder stock with rubber recoil pad, the smooth (no finger grooves) A2 type pistol grip, and a vented carbine-length hand guard in a custom green and gray finish. These two stock options are just the tip of the iceberg. To learn more about all of the many options available, visit boydsgunstocks.com.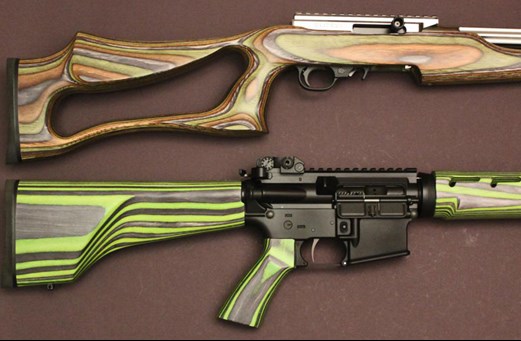 5. Gun Storage Solutions Multi-Mag Magnets
The storage space inside expensive gun safes is precious, especially for collectors who are looking to squeeze as much gear in as possible. Gun Storage Solutions' new Multi-Mag Magnets, sold in packs of four, are designed to utilize the empty spaces found around the ceiling, walls and underside of shelves. Use two magnets to hang a handgun or one to secure a magazine. Each magnet is sheathed in a protective soft rubber coating with tabs so it can be stapled securely to non-magnetic surfaces. MSRP: $24.95; storemoreguns.com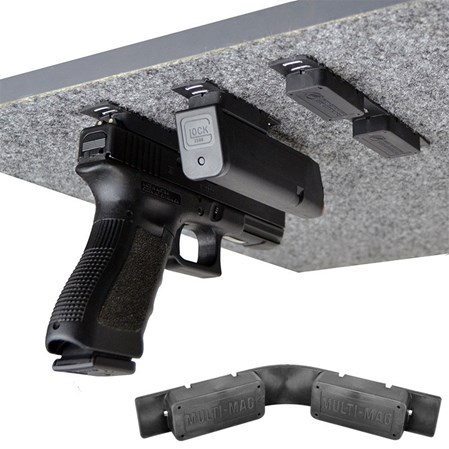 6. Hoffner Flatline Defensive Folding Knives  
Defensive knife trainer Brian Hoffner has designed the Flatline tactical folders for military, law enforcement and concealed carry applications. Available with 2.8" or 3.5" 440 chromium stainless steel blades, the Flatline features circular index sockets on each side of the handle to provide a fast and secure  

presentation of the knife. When the blade is closed, the knife handle is shaped for use as a blunt force instrument and compliance tool. The pocket clip can be mounted on the left or right side for ambidextrous use. Knives are available with natural stainless or black blades, plain or partially serrated blades, and handles in a variety of colors. MSRP: $59; hoffners.com 

7. Italian Gun Grease LTP Kits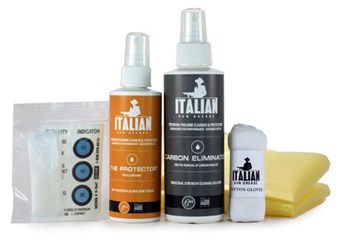 Guns are expensive, so it's important to protect your investment. Guns that get out to the range on a regular basis are usually kept clean and well oiled. But what about those antiques, collectables or hunting rifles that only see daylight once in a while? To protect guns in storage from moisture, dirt and corrosion, Italian Gun Grease offers Long Term Protection (LTP) kits. Available for both long guns and handguns, these affordable kits include a bottle of The Protector rust preventative, Carbon Eliminator cleaner, a heavy-duty oxygen scavenging VCI zip-lock storage bag, a humidity meter test strip, moisture absorber packet, cotton gloves and How-To instructions. MSRP: Handgun $19.99, Long Gun $29.99; italiangungrease.com 

8. LaserLyte MightyMouseNAA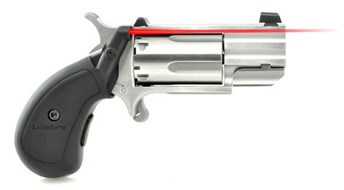 LaserLyte offers a diverse assortment of laser training aids and laser sights. Recently the company introduced the adjustable Mighty Mouse (NAA-VC) laser grip designed to fit all of North American Arms Magnum-size pistol frames, including the Pug (shown), Black Widow and Side Winder. The grip is constructed of durable 55 percent glass-filled black nylon with the automatic activation button placed along the front of the grip frame. Grasping the pistol in a shooting grip activates the laser. The 650NM, 5MW red laser can provide up to one hour of constant-on run time using three G3A button cell batteries. Two sets of batteries and an adjustment wrench are provided. MSRP: $129.95; laserlyte.com 

9. Nexbelt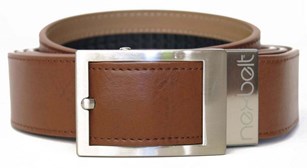 It's not easy to find a belt that fits comfortably all of the time, especially if you carry a concealed handgun inside the waistband of your pants. Typical belts have holes cut about an inch apart. While one notch may feel too tight another may not provide enough support. The Nexbelt offers a practical and comfortable solution. Each belt can be custom fit to waist sizes ranging from 35" to 45" by removing the buckle and cutting the belt to the desired length. The buckle's ratcheting system locks into a 7.50" long polymer track along the underside of the belt that allows for precise 0.25" adjustments. Choose from a wide variety of dress and casual wear models or mix and match belts and buckles for a custom look. MSRP: Starting at $49.99; nexbelt.com

10. Streamlight TLR-1 HPL Tactical Light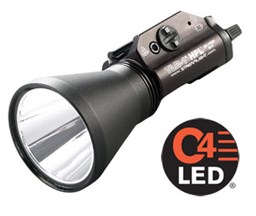 If you are looking for a powerful tactical light source for a shotgun or combat rifle, Streamlight offers the powerful TLR-1 HPL Tactical Light. The C4 LED (50,000 hour lifetime) is paired with a deep dish parabolic reflector to produce a 775 lumens long-range targeting beam with 48,000 candela of optimum peripheral illumination. The IPX7-rated anodized aluminum housing and scratch-resistant polycarbonate lens are waterproof up to 1 meter for 30 minutes. The light will operate in temperatures ranging from -40°F to +120°F. Two 3V CR123A lithium batteries provide up to 1.75 hours of run time. The TLR-1 HPL ships with a set of interchangeable locating keys for mounting the light to a variety of firearm accessory rails. Remote activation switches are available. MSRP: $222.85; streamlight.com