by
posted on July 11, 2018
Support NRA American Rifleman
DONATE
Last year I enjoyed dressing up the Ruger MK IV pistol with a variety of upgrades provided by Tandemkross [TK]. Despite already having so many top-notch options to choose from for this particular pistol, the company insists on adding more. Here are a few of the company's recent additions: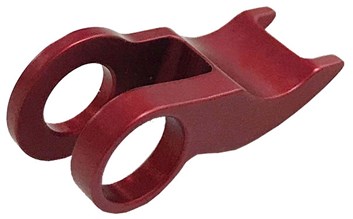 The Mark IV pistol is fitted at the factory with a magazine disconnect. This is an internal device which prevents the pistol from firing when the magazine is removed from the grip. Some folks prefer having a disconnect while others do not. The drop-in anodized aluminum Blast Shield magazine disconnect replacement has a unique, multi-purpose design. Along with allowing the pistol to fire with or without a magazine installed, it shields the hammer and sear mechanisms from debris and facilitates proper magazine alignment.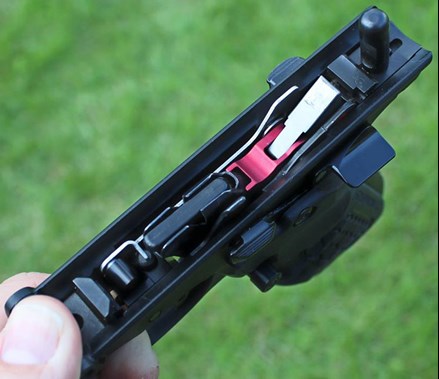 The Cornerstone Thumbrest Safety by Tandemkross is machined from billet aluminum and treated with a black Cerakote finish. This rest is easily installed in place of the left side thumb safety lever with the factory installed right side lever remaining in place and fully functional. No permanent modifications are required. Placing the shooting hand thumb on the rest locks down the safety so that it won't be unintentionally bumped into Safe mode during high speed matches. The rest's angle provides increased stability and improved control for a secure two-handed grip resulting in less muzzle rise. The rest I worked with exhibited a clean, smooth fit with just the right amount of tension when switching between Safe and Fire settings.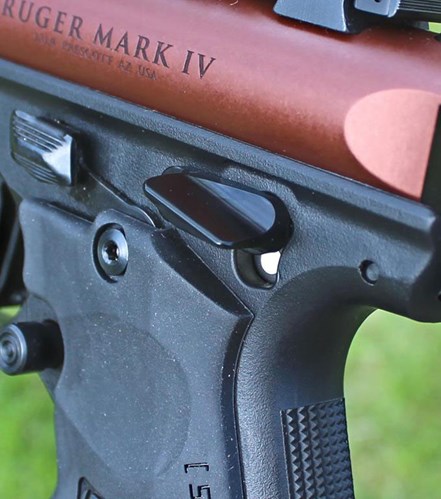 Tandemkross offers the Game Changer compensator milled from lightweight aluminum, which is made even lighter with no less than 12 ports, for those who want the benefits of reduced muzzle flip with a bare minimum of added muzzle weight. The new Game Changer PRO compensator is milled from solid steel for those competitors looking to add weight at the muzzle for increased stability. This 4-port brake is treated with a proprietary Easy-Clean Coating to make end-of-day cleanup a snap. Cut with standard ½ x 28 threads and shipped with a rubber gasket, the Game Changer PRO can be used with competition pistols or 0.920" bull-barrel Ruger 10/22 carbines. All Tandemkross compensators are American made and ship with the company's lifetime guarantee.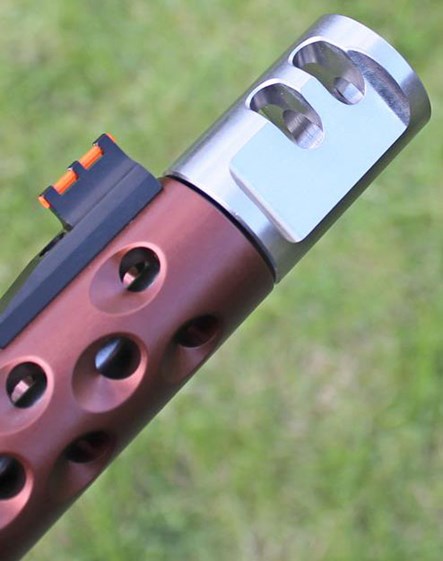 For those looking to squeeze the most out of their Ruger MK IV 22/45 pistol for Rimfire Challenge matches, Steel Challenge competitions, and casual shooting endeavors, a hand-filling grip profile is important. The flexible, durable vibration-dampening synthetic hiveGrips feature an aggressively textured surface for maximum purchase and control even when the weather is not cooperating.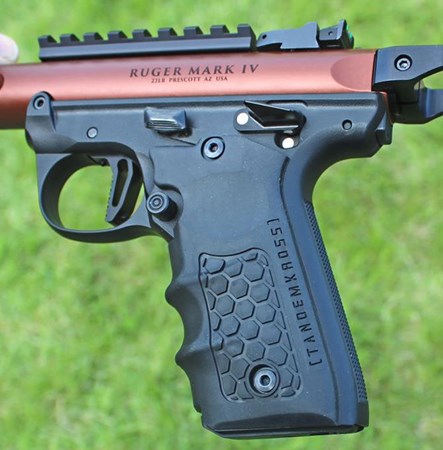 These wrap-around grips feature well-defined ergonomic finger grooves along the frontstrap for proper hand placement while providing a slim side-to-side profile in order to fit a wide range of hand sizes. The hiveGrip is installed using the same four screws that secure the factory grip panels. For more, visit tandemkross.com 
MSRP:
Ruger MK IV Blast Shield Magazine Disconnect (TK24N0271RED1) $21.99
MK IV 22/45 Cornerstone Thumb Rest Safety by Tandemkross (2826N0263BLK1) $55.99
Game Changer PRO Steel Compensator (TK00N0269) $59.99
Ruger MK IV 22/45 hiveGrip (TK26N0277BLK1) $39.99