by
posted on June 28, 2018
Support NRA American Rifleman
DONATE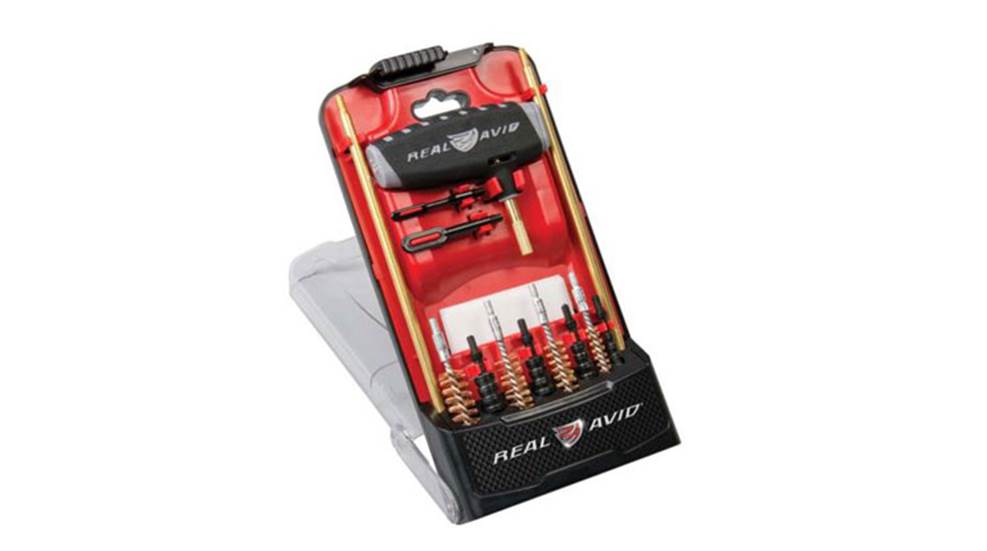 I distinctly remember the first gun cleaning kit I purchased years ago. It was a small black box with a few components rattling around in the bottom of it. It contained a decent handle, one bore brush, an eyelet for patches and not much else. Although it provided a reasonable starting point for cleaning my handguns, I ended up buying several additional items piecemeal before I really had what I needed to work with.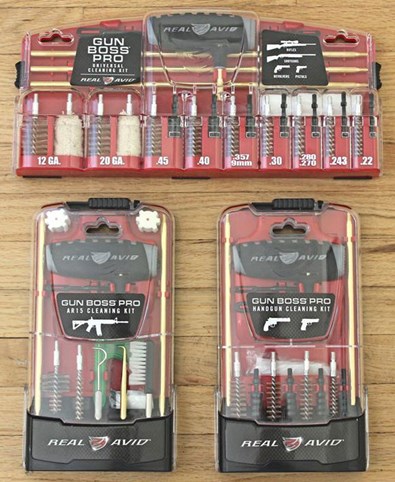 Today, Real Avid has successfully simplified the gun cleaning tool purchase process with the Gun Boss Pro series of cleaning kits. Choose from specialized kits, such as the Handgun and AR-15 models, or cover all your bases with the expanded Universal kit.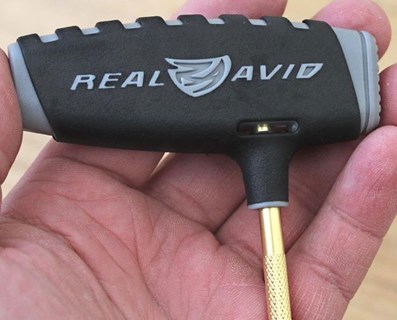 All of these kits ship with a multi-function handle with an over-molded textured grip. Use the rotating rod connector for cleaning the bore or the fixed connector for detailed work with the appropriate fixed tools. The textured end of the grip can be used to tap or press pins into place. The sturdy 6" long cleaning rod sections are made of solid brass so as to not mar the bore.
The kits are loaded with the tools best suited to your particular platform. The AR15 shown here contains key cleaning items that are often sold separately, including a star chamber brush, a bolt carrier brush and a 90-degree-angled brass carbon scraper. The bore mops (left), bronze bore brushes (center) and polymer jags (right) are high quality products that will hold up through multiple uses.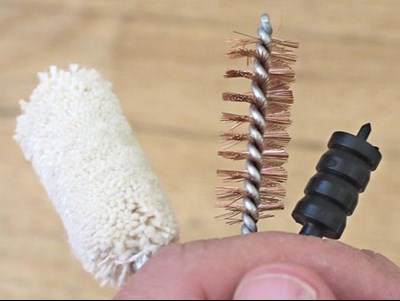 With most products, the peg hook packaging it arrives in is simply peeled off and thrown away. As a result, the smaller bits and pieces eventually drift into the bottom of a tool box somewhere, never to be seen again. But Real Avid has opted to provide customers with an impact-resistant, engineering-grade resin case that serves as a storage container and tool organizer. The transparent cover allows you to see which tools are inside and it flips around to serve as a bench-top stand.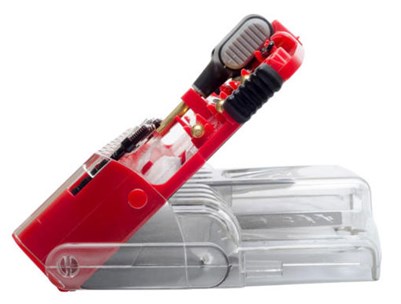 Real Avid's Gun Boss Pro cleaning kits represent just one of the company's diverse lines of firearm cleaning and maintenance tool options. MSRP: Real Avid Gun Boss Pro--Handgun $19.99; AR15 $29.99; Universal $29.99. For more, visit realavid.com