by
posted on January 19, 2021
Support NRA American Rifleman
DONATE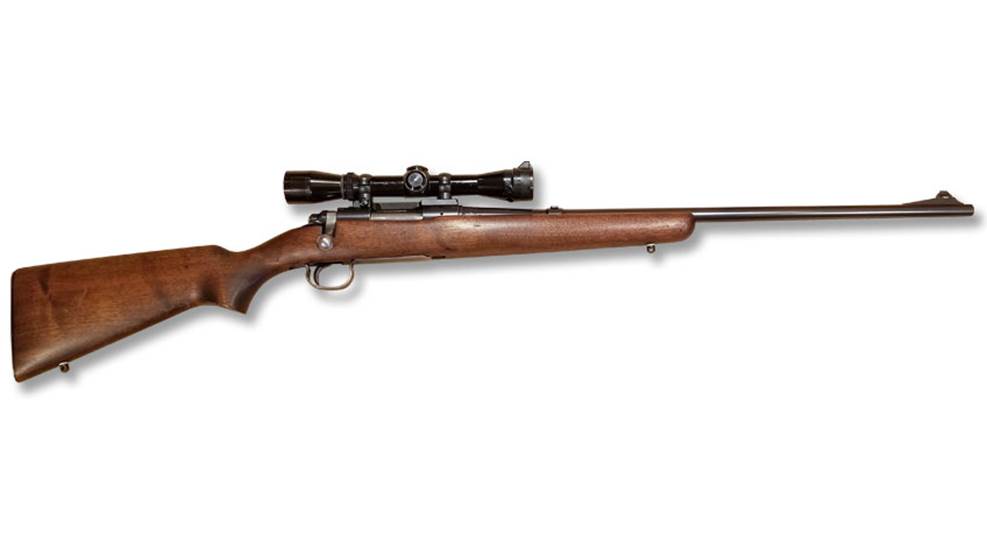 I was 12 years old in 1970 when my father was stricken with a brain aneurysm the day after Christmas. He had owned a 1950s-vintage Remington Model 722 chambered in .300 Savage, but, sadly, I was never able to hunt with him. When he died, my amazing mother and some family friends stepped in to fill his shoes, but that's another story for another time.

I hunted using dad's rifle for a year or two, but I'm left-handed, and I was convinced that I needed a left-handed rifle, so mom listed dad's rifle for sale. Fortunately, one of dad's buddies quickly saw the ad and called, urging us not to sell the gun. But money was tight, and I was a persistent young boy, so we sold it to dad's friend, and I went ahead and purchased a left-handed Remington.
It didn't take long for me to realize the error of my ways. After graduating high school, I approached my dad's friend to ask if he'd ever part with the 722, but he had already sold the rifle to another of my dad's buddies. For years I would occasionally think about my father's rifle, and 20 years later, I contacted the new owner and inquired whether he'd ever consider selling the .300 Savage. We were able to agree to a trade, and dad's Model 722 was returned to me, no worse for wear. I was almost like a 12-year-old boy at Christmas again!
The rifle itself is nothing special, the plain walnut stock shows handling marks and the bluing is slightly worn, but it holds tremendous sentimental value to me—and it still shoots well, too. I have since harvested a couple of deer with the rifle. Thanks to generous friends and some luck, the rifle was returned to our family after a nearly 30-year absence, and our sons have promised to never let "dad's deer rifle" ever leave the family.
Dave Birchard, Pennsylvania