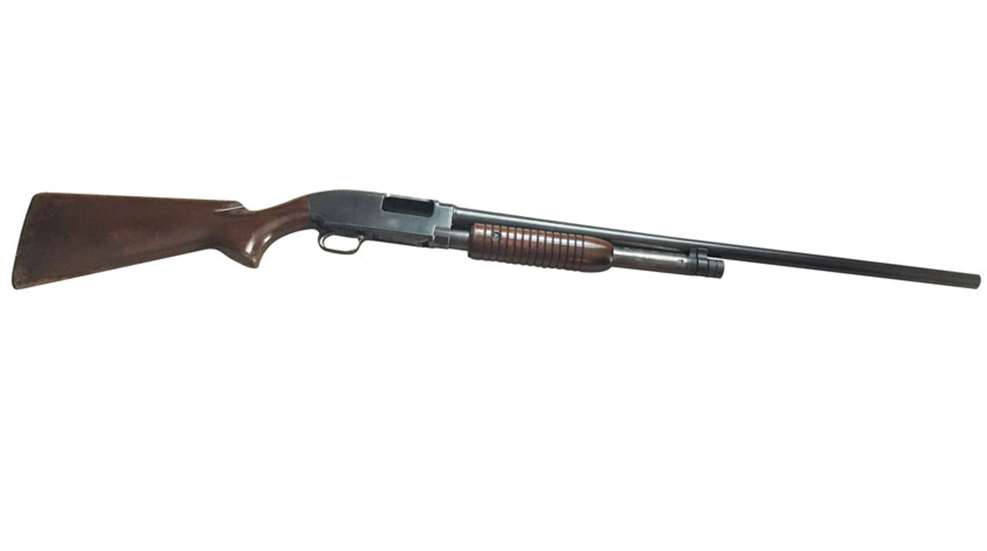 I first saw my Winchester Model 12 Featherweight in the display window of Baker's Hardware Store in early November of 1961. I was 15 years old, and I had been studying the Model 12 in the big Sears catalog for almost a year. It was an absolutely handsome shotgun and the perfect upgrade from my Mossberg single-shot bolt-action .410 bore. Then, one day, there it was in Baker's window surrounded by fall leaves, several boxes of shotgun shells and a few duck decoys. Oh, how I wanted that Winchester!
Since Christmas was fast approaching, I couldn't wait to tell my father about the Model 12. He listened with interest, but told me that my .410 was sufficient for the present. I checked out that Model 12 almost every day on my way home from school, and repeatedly informed my father that it was still in the window.
Then, one day a week or so before Christmas, it was gone! It had been replaced in the window by a double-barrel 10 gauge. My heart sank. I went inside to check the gun case, but there was no Model 12 in sight—it must have been sold. I told my father the bad news, and he responded by telling me that there would be many Winchester Model 12s around in the future.
`Twas the night before Christmas, and all I could think about was that display in the hardware store window; I pined over what might have been before I went to sleep. Then Christmas morning came, and down the stairs I slowly crept to see what Santa had brought. Something glimmered under the tree—it was the Model 12 Featherweight.
For almost 60 years now, my trusted Model 12 has never flinched, be it at pheasants, quail, doves, rabbits, ducks, geese or clay birds. And today, that well-worn, but always ready, Winchester stands in the safe next to some much more refined hunting tools, but none come close to the memories and experiences I have had with my Model 12.

Edwin S. Jacob, Virginia