Support NRA American Rifleman
DONATE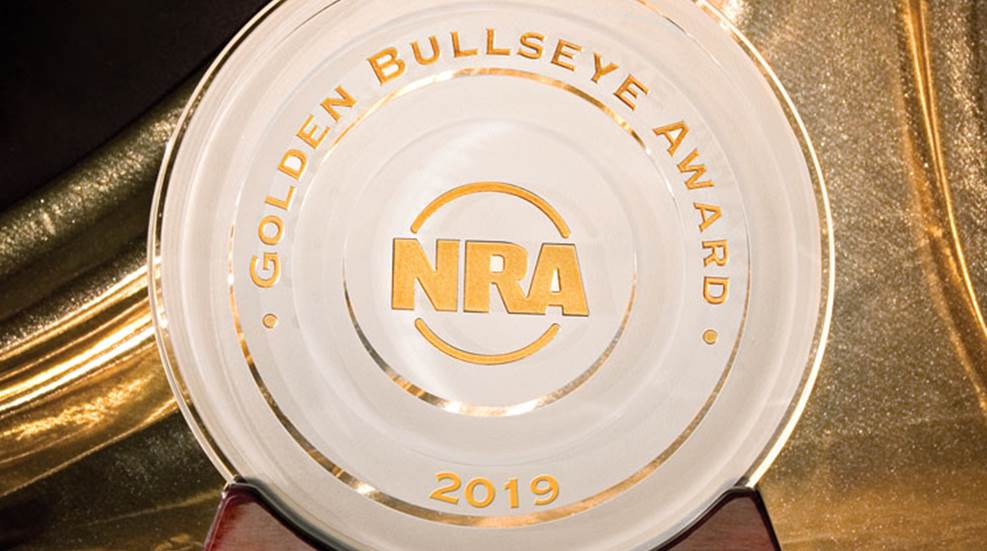 After a few years of frenzy in firearm production, 2018 may have seemed comparatively sluggish. While gun sales remained steady all year, the calmer environment didn't stop the innovation and design progress. American Rifleman editors were easily—and pleasantly—reminded of this when it came to select the coveted 2019 Golden Bullseye Awards. NRA Publications will present its 17th annual Golden Bullseye Awards and Golden Bullseye Pioneer Award at an invitation-only breakfast on Friday, April 26, during the 2019 NRA Annual Meetings & Exhibits in Indianapolis, Ind.
"We are pleased to announce the winners of the 2019 Golden Bullseye Awards," said Doug Hamlin, Executive Director of NRA Publications. "Selected by a seven-member committee consisting of editors, graphic designers and veteran NRA Publications staff, they epitomize what NRA members seek in their shooting and hunting equipment—outstanding performance, innovation and value. Congratulations to those who have created the industry's best new products."
To qualify for consideration for a Golden Bullseye Award, the product must have been:
Recently introduced and available to consumers prior to the selection of the Golden Bullseye Awards;
Used/tested by a staff member or regular contributor to the magazine and/or affiliated media;
Reliable in the field, meeting or exceeding the evaluator's expectations;
Innovative in design and function;
Readily perceived as a value to the purchaser; and
Styled in a manner befitting the shooting and hunting industry and, perhaps more importantly, its enthusiasts.

Whereas the Golden Bullseye Award acknowledges the finest products available in the shooting sports, the Golden Bullseye Pioneer Award specifically honors outstanding personal achievement. The Pioneer Award spotlights the exemplary achievement and cumulative body of work of an individual, or members of a family, team or partnership, responsible for the development and introduction of shooting equipment that has made a profound, positive and enduring impact on the way Americans shoot and hunt. 
The winners of the 2019 American Rifleman Golden Bullseye Awards are below. Please be sure to check out the American Hunter and Shooting Illustrated winners too.

Rifle of the Year: Ruger Precision Rimfire




Shotgun of the Year: TriStar Bronze Viper G2 .410





Handgun of the Year: Smith & Wesson M&P M2.0 Compact




Tactical Gun of the Year: Springfield 911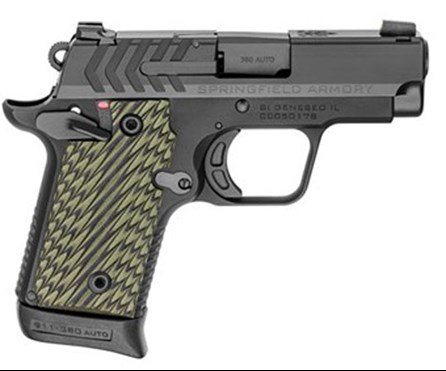 Ammunition Product of the Year: SIG 365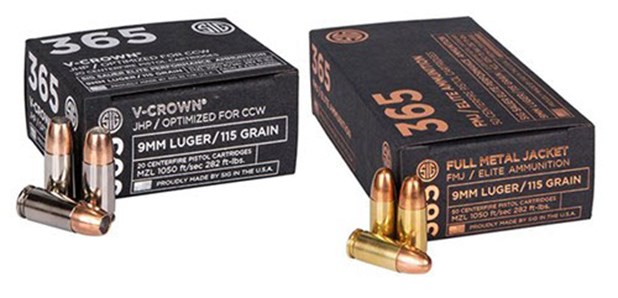 Optic of the Year: Trijicon Reap-IR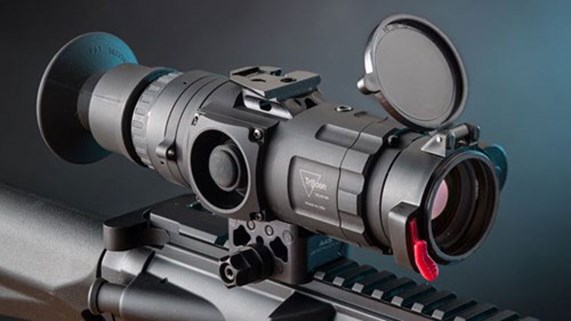 Accessory of the Year: Maglula 10/22 Loader




Women's Innovation Product of the Year: Smith & Wesson M&P 380 Shield EZ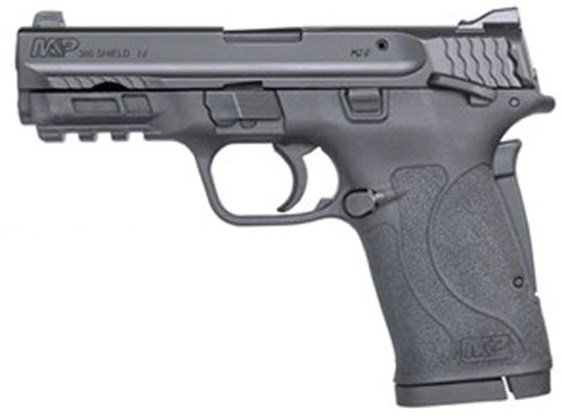 2019 Golden Bullseye Pioneer Award: George Kellgren, CEO, Kel-Tec
A man's stature in the firearm world can extend beyond the number of guns made by his company, and that's certainly true of 2019 Golden Bullseye Pioneer honoree George Kellgren. Though his family-owned Cocoa, Fla.-based Kel-Tec CNC, Inc., produces a fair number of guns, virtually everyone who carries a lightweight, compact, recoil-operated .380 ACP or 9 mm pistol can thank Kellgren.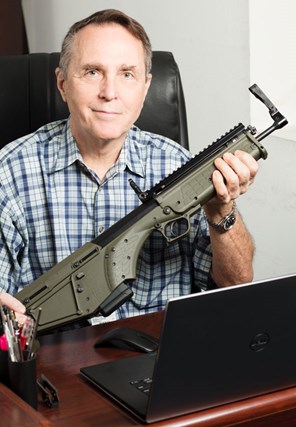 Born in Sweden in 1943, Kellgren attended that nation's Royal Naval Academy before earning a bachelor's degree in mathematics. He went to work as a firearm designer for Husqvarna—at that time Sweden's foremost gunmaker—then was employed by companies in Germany and South Africa before joining Sweden's Interdynamic AB, followed by Interdynamic of America (Intratec).
In 1990, Kellgren founded Grendel, Inc., in Rockledge, Fla., where he developed a folding stock for a bolt-action rifle, the SRT, as well as a series of pistols, including the interesting, blind-magazine P-10 in .380 ACP. Then came the P-12, combining a polymer frame and a 10-round magazine in just 13 ozs. In 1993, Kellgren launched Kel-Tec CNC Industries as a machine shop to make components for Grendel. The original firm soon closed, but within two years Kel-Tec was making complete guns under its own name.
At the time, the market's only .32 ACP carry gun was the Seecamp, a somewhat-heavy, all-steel, blowback-operated design. Kellgren put his inventive mind to the task of developing a "proper locked-breech design, using lightweight polymer." The gun proved a game changer, one that has spawned an entire generation of concealed carry pistols. It is still made today as the P3-AT.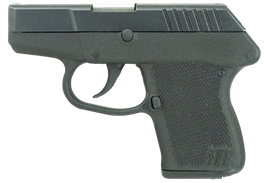 Kellgren followed with a 9 mm version, the P-11, and his designs have been copied by many major manufacturers. "We want to have a gun that most people can afford. I think that's important," Kellgren said in a recent interview. "Our guns are usually smaller and lighter than the competition. And have higher magazine capacity."
Kellgren also designed the SUB-9 semi-automatic folding carbine, which was followed by the SUB-2000, as well as SU-16 and SU-22 folding carbines. More recently, Kellgren and his design team have tackled projects such as the pump-action, double-barreled KSG bullpup shotgun. Interestingly, the .22 WMR PMR 30 and its carbine counterpart, the CMR 30, are refinements of guns Kellgren worked on back in the 1980s. He's been fascinated by bullpups, developing the semi-automatic RFB as well as the RDB. "In the old days, it was just me doing the whole thing," said Kellgren. "Now we are five or six," at Kel-Tec, and, "I still like to do the advanced stuff. I still enjoy inventing firearms."



Kellgren has lived in the United States since 1979, and is very proud of his U.S. citizenship, as well as his NRA Life membership. He's also very proud of his work force—all NRA members. Still very active, George Kellgren goes to work daily, extending a distinguished career designing guns.

Previous Golden Bullseye Winners:
2018 American Rifleman Golden Bullseye Awards  
American Rifleman's 2017 Golden Bullseye Winners
American Rifleman's 2016 Golden Bullseye Awards 
American Rifleman's 2015 Golden Bullseye Awards
2014 Golden Bullseye Winners
2013 Golden Bullseye Winners
2012 Golden Bullseye Winners