posted on November 29, 2018
Support NRA American Rifleman
DONATE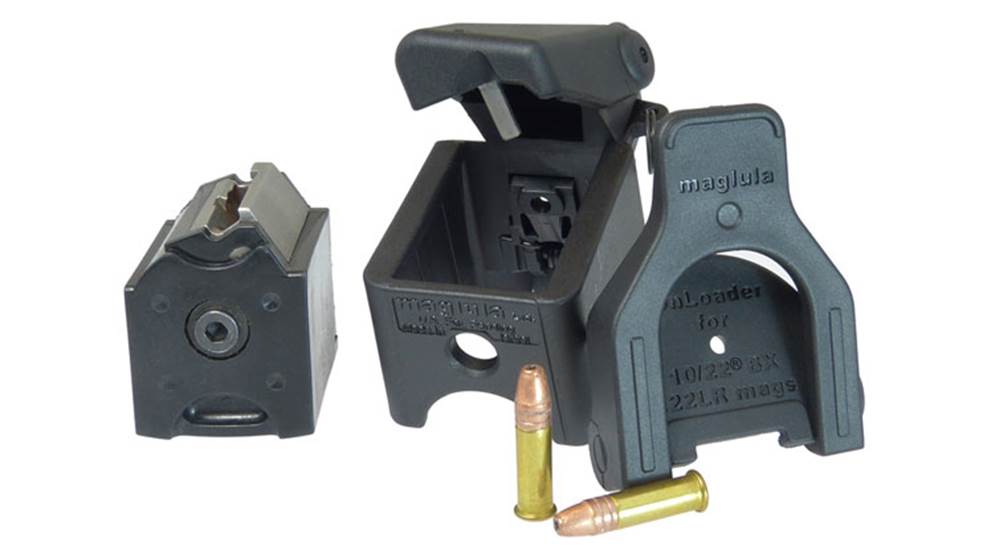 Any time I am staring down a range day involving several hundred rounds of .45 ACP or 9 mm, the one accessory I never forget to pack in my range bag—in order to save both time and my thumbs— is my trusty maglula UpLULA handheld magazine loader. Now maglula has taken the technology used in its aforementioned double-stack magazine loader and applied it to another of America's most popular platforms: the Ruger 10/22 rifle.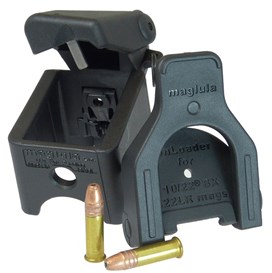 Sold as a pair, the maglula 10/22 BX LULA Loader and Unloader set is easy to set up and quick to use. Simply orient the large and small pins on the 10/22 magazine toward their respective holes on the loader (front and rear) and press until it snaps into place. Then push down on the top lever, which holds down the follower and cartridges, enabling one to slide in shots without having to exert almost any downward pressure. To release the magazine, press the tab on the bottom and it falls right out.

Load a magazine too many? Clip the handy unloader onto the small rear magazine pin. Once in place, actuate the lever back and forth until the magazine is empty, a process that takes approximately two seconds (I timed it).

If you regularly shoot a 10/22, or anything that uses Ruger BX-1, 5, 10 rotary, BX-15 or BX-25 magazines, or S&W T/CR22 10 round magazines, then the 10/22 BX LULA is a veritable necessity. Besides, at $40 it practically pays for itself after several hours of range time. For more information, please visit maglula.com.