Support NRA American Rifleman
DONATE
If you are one of the millions of new pistol shooters, welcome! Whether your goal is self-defense, competition or simply punching paper, some introductory training is a necessity, followed by quality range time to build what you learned into memory. Merely pointing your gun at paper and pressing the trigger repeatedly isn't going to provide much in terms of progress—like all programs of improvement, there needs to be some discipline. Drills are practice routines that are undergone with semi-rigid guidelines that provide measurable results. They are used to determine how much progress a shooter has made and also to illuminate any issues that might be present. Matching a drill's skill level to a difficulty level is a tough task, as many are geared toward established pistoleros. However, here are five that are perfect if you are just entering the fold.
5. Dime Dry Fire
This drill has been around for decades, and that should tell you something. Handguns haven't changed much. Sure, today, we have better materials, ergonomics and controls, but the overall concept remains the same. This also holds true for the shooting fundamentals needed to shoot them accurately. You may have heard the adage "slow is smooth, smooth is fast." This drill will introduce you to what I call the "third verse," and that is "fast must be smooth."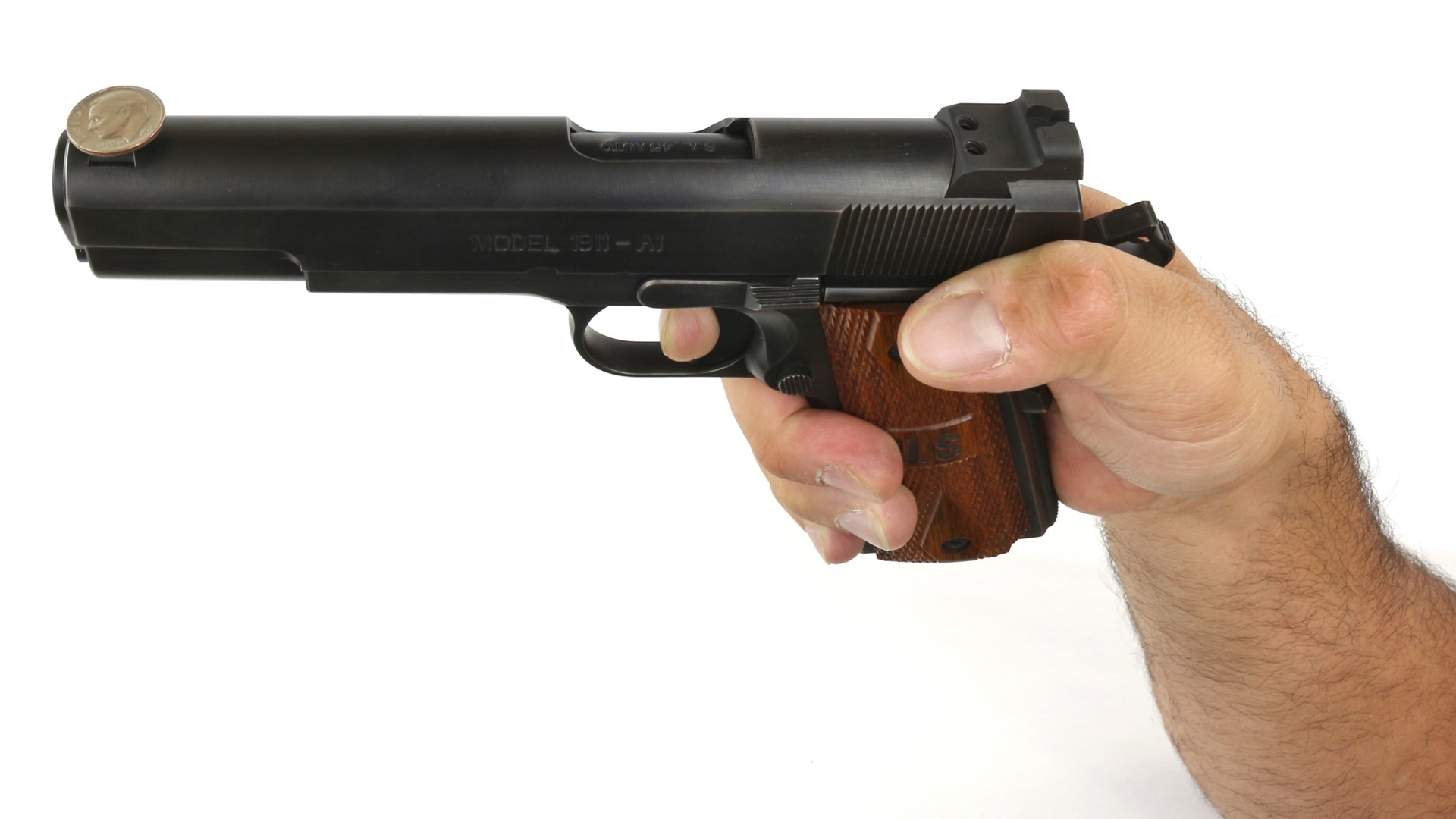 Best of all, it's conducted without ammunition, making it perfect for pre- and post-range sessions. With a completely unloaded handgun pointed in a safe direction, balance a dime on the top of the slide and press the trigger as quickly as you can without the dime falling off. Start slow and smooth, then progress to fast but smooth. In doing so, you'll be conditioning the muscles required for controlled pairs and other multi-round techniques. For an even greater challenge, balance the dime on top of your front sight and attempt the same clean, smooth trigger press.
4. Ball And Dummy For Beginners
I have written several full-length articles about this drill and can continue to do so as long as there is ink in the universe. This is one that should never be abandoned, no matter what skill level you fall into. In the early stages, it's an excellent way to learn how to clear malfunctions. "Ball" refers to a live round of ammunition, and "dummy" refers to a round that was never intended to fire. These may look identical to the live rounds that they represent or are brightly colored for classroom and home use.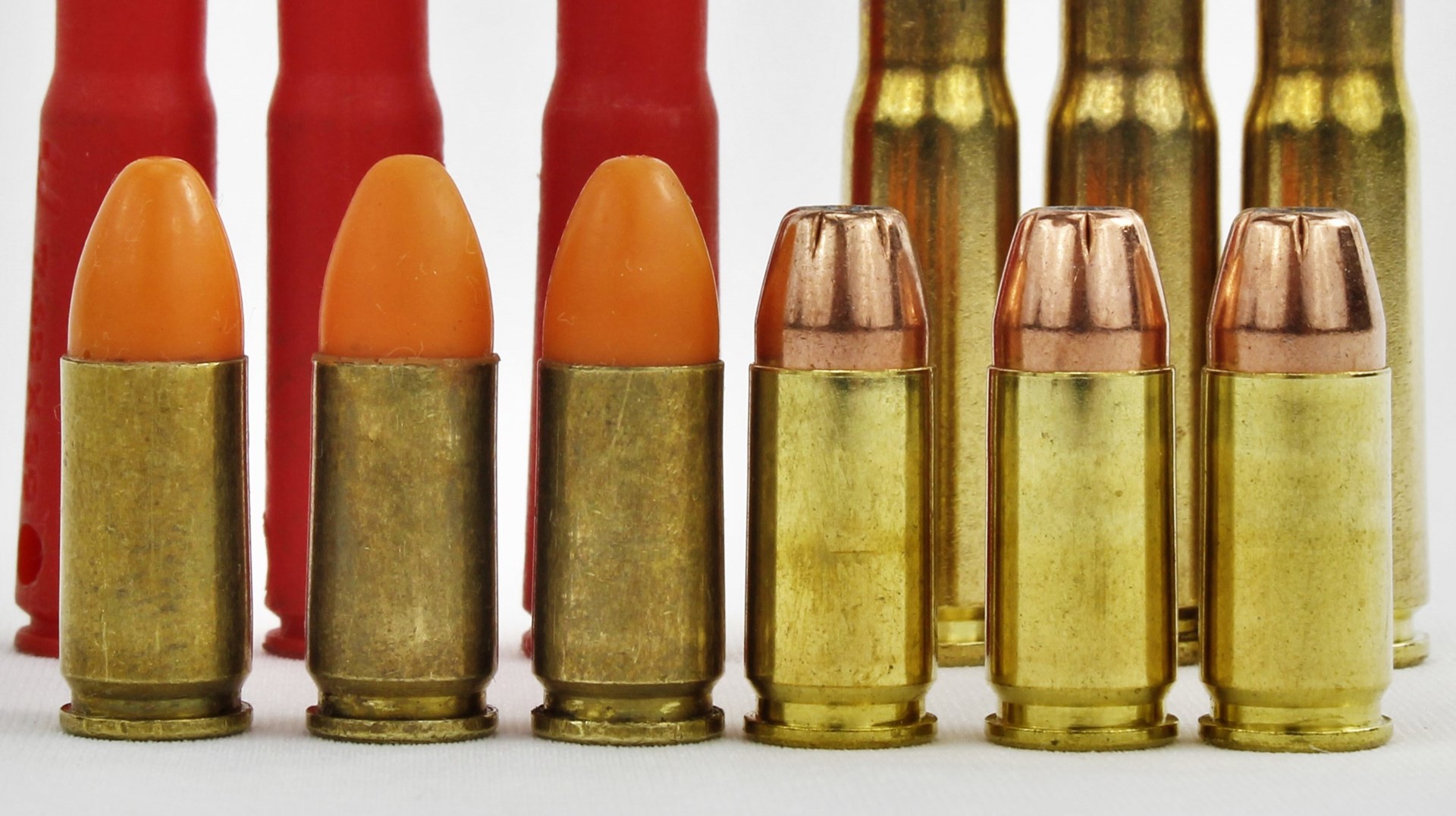 Being that this drill is conducted on the firing line, feel free to use either. With your gun unloaded and sitting at the shooting point, prepare a magazine to capacity with one dummy round mixed in. It is best to do so without looking at the magazine to retain a level of surprise. Fire at a pace that you are comfortable with, and once you hit the dummy round, treat it as a misfire and clear it by removing the magazine and cycling it out of the action. Progress to three dummy rounds in a magazine and then crown yourself the king or queen of misfires.
3. The Pre-Bill Drill
The Bill Drill is a quintessential self-defense drill that requires a shooter to draw and fire six shots as fast as they can. It's intended to uncover issues with a shooter's grip, recovery, recoil control and any problems they may have with drawing. If you've just strapped on a pistol, it's almost guaranteed that you'll have problems in these areas, so why waste ammo firing all six shots at first?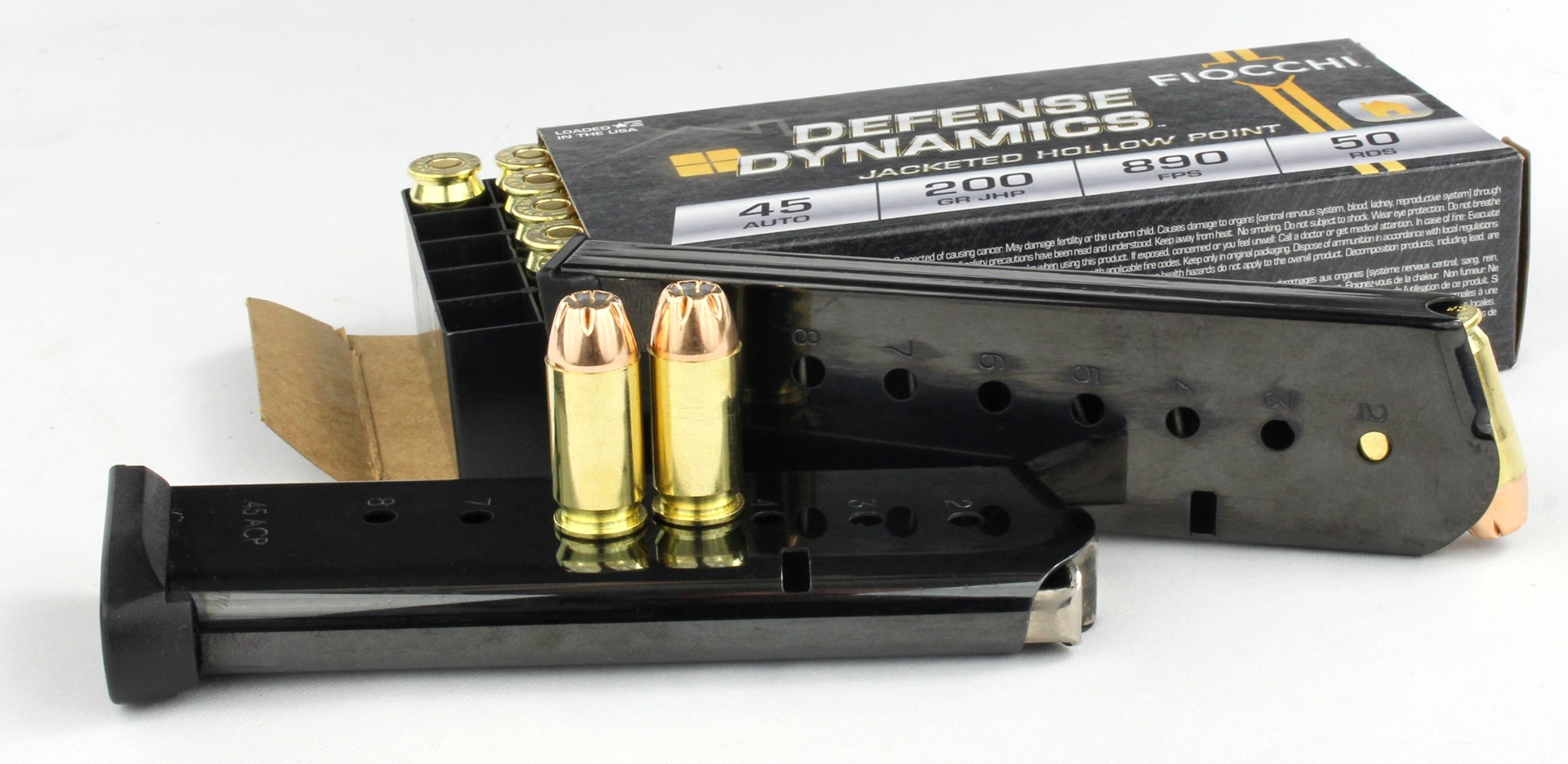 Instead, build your way up to the full six-shot drill by starting with an empty gun and a draw that is smooth, straight and free of any extraneous motions, followed up by a single shot dry fire. The second step is to add live ammunition and apply a single shot. From here, you can add rounds until you get to six, then train the full Bill Drill until you safely reach a speed that you feel proud of.
2. Buddy Call-Out Drill
Once your friends find out that you have a new handgun, they're bound to want to go to the range with you to try it out. Ammunition is expensive, so make them earn their keep with the Call-Out Drill. To conduct this one, you'll need a paper target with multiple scoring areas that differ in shape, color and/or number. This drill becomes even more interesting with a variety of steel targets, if the range allows.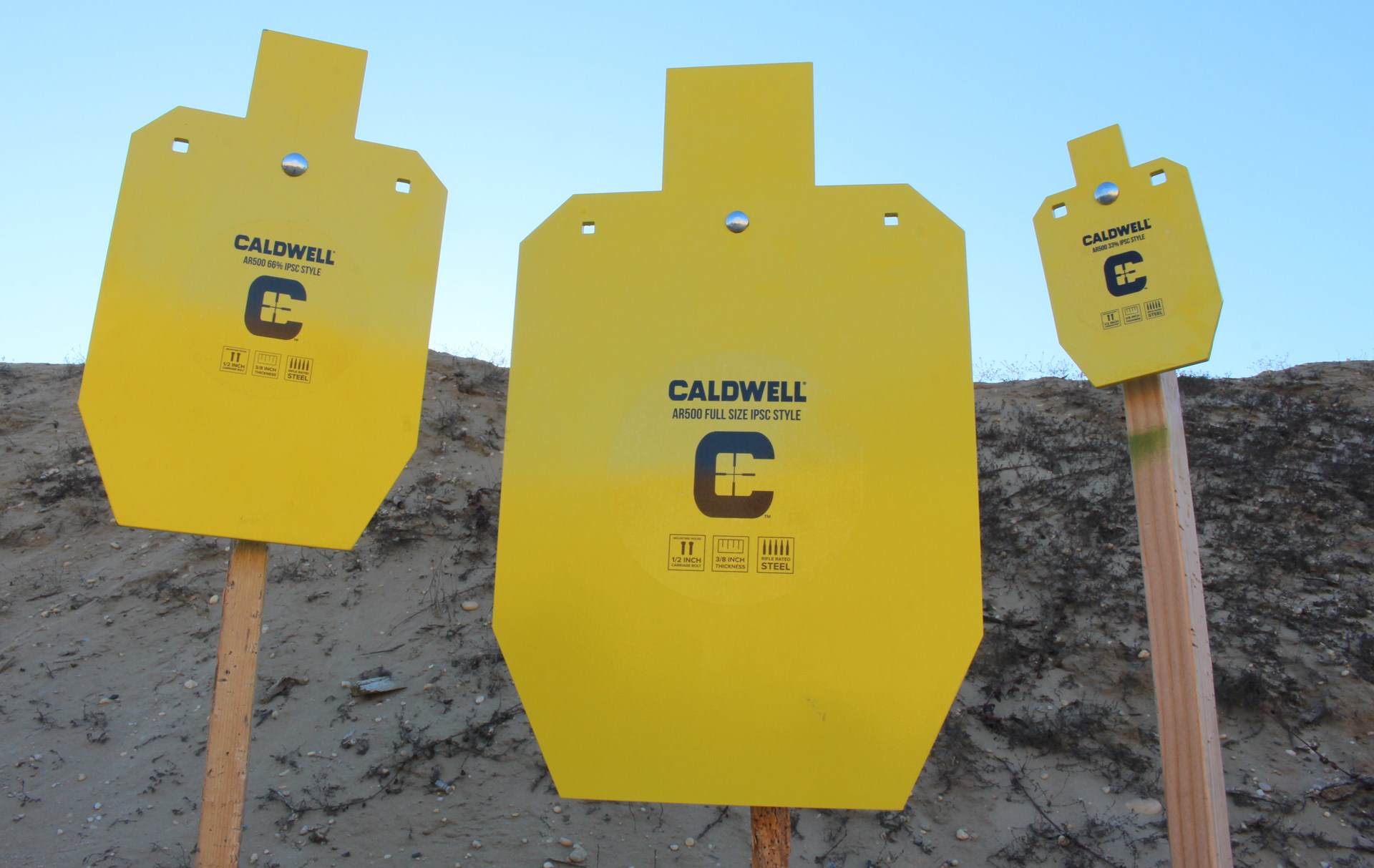 Have your buddy call out targets for you to engage, starting with just two. Once you can score first-round hits on both, have him or her add a target. In doing so, you'll condition the same fundamentals as the Bill Drill, plus learn how to align your sights rapidly under stress. Above all, it builds the basics of transitioning between targets, which is the basis for any of the practical shooting sports.
1. Fore And Aft movement
Walking is rather simple and something that we do every day. However, once a handgun is introduced into locomotion, our balance is altered quite a bit. Furthermore, keeping your sights on the target is a delicate task and takes more rehearsal than meets the eye. Using a single target placed at 15 yards, work on firing two rounds while taking just two steps forward. After the second round is fired, replant your feet and then repeat the routine in reverse. You can progress by using a smaller target or tighter accuracy standards or by introducing a shot timer and working towards a series of continually faster benchmarks.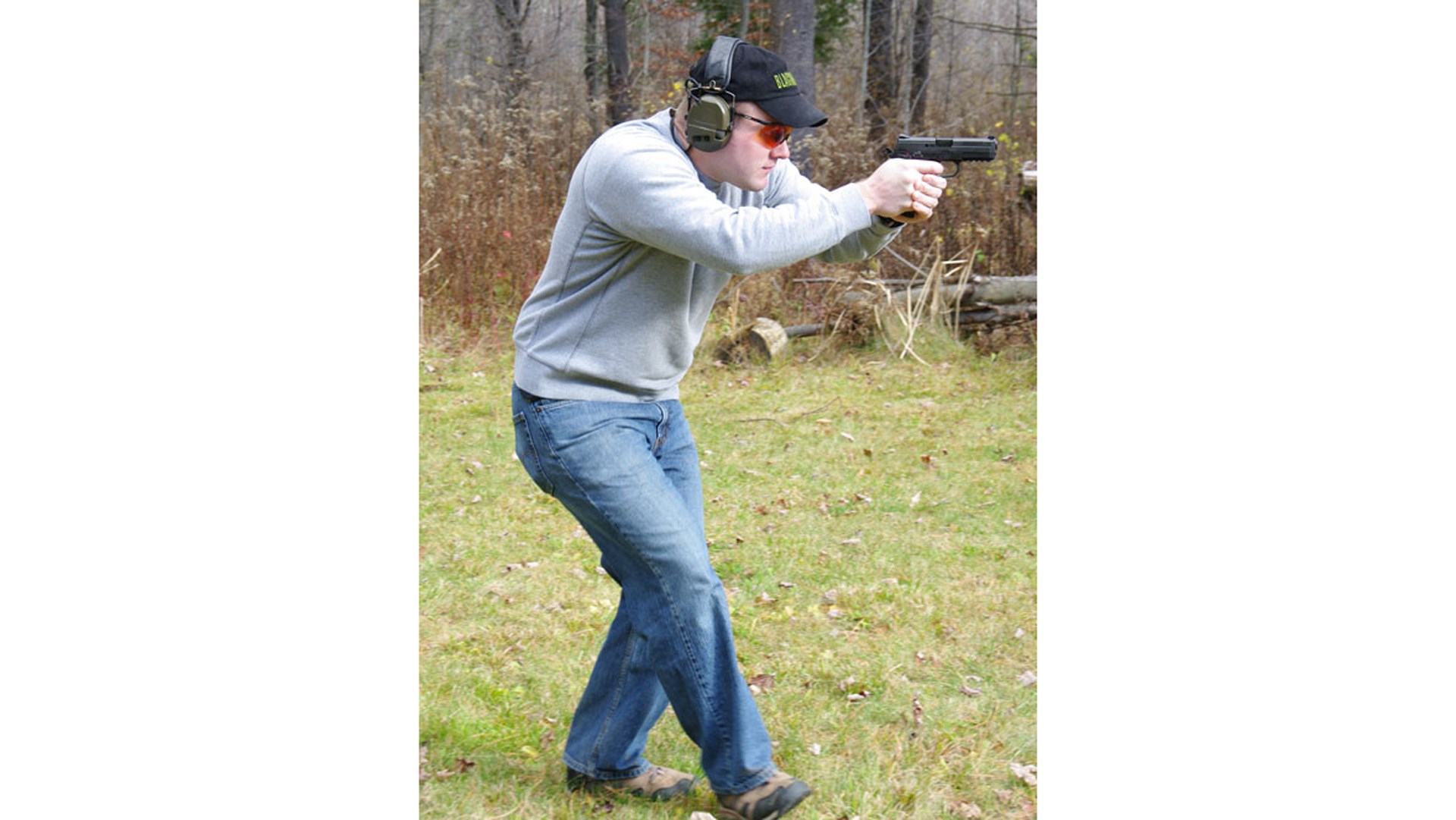 Maintaining sights on target while moving is a delicate task. Image courtesy of Bryce Towsley.
Owning a handgun can be tremendously rewarding or outrageously frustrating, depending on how you spend your time and ammunition. Those that adopt a routine will find that the sport never grows old, mainly because they just keep getting better. Additionally, they will find themselves entering new arenas and participating in an ever-growing list of organized shooting activities. Above all, have fun and try to shoot each box of ammunition a little better than the last.