Support NRA American Rifleman
DONATE
Gallery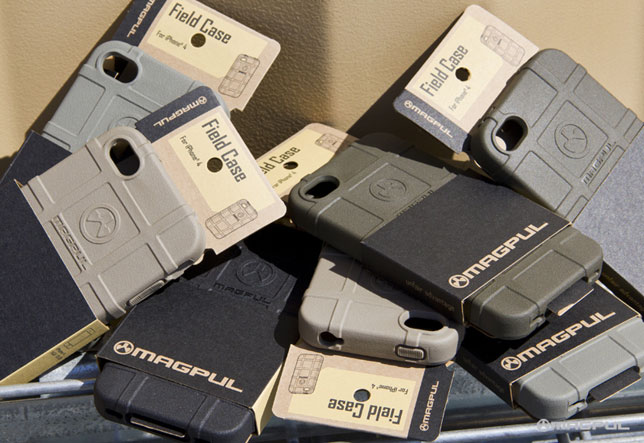 Magpul iPhone Case
With variety of shooting apps like ballistics calculators and shot timers available, the iPhone has become a legitimate shooting accessory. What better way to protect your investment than with a Field Case from Magpul. These semi-rigid cases snap on to protect your device from drops, and come in a variety of colors. The suggested retail price is $9.95.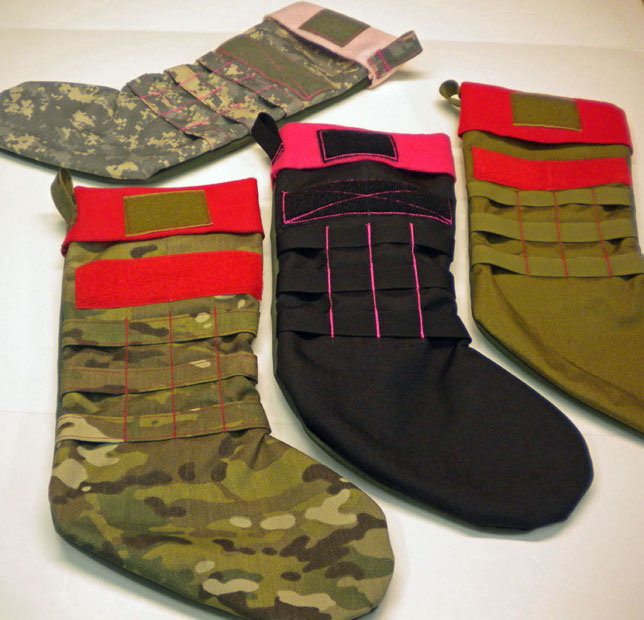 Original Special Operations Equipment Christmas Stockings
Make it a "Tactical Christmas" with an Original SOE stocking. These custom made stockings are available in olive green, coyote brown, foliage, black, ACU and even Multicam. Each stocking features MOLLE webbing for attaching "accessories," velcro for name tapes or patches, and a choice of pink or red felt top. Adult and children's sizes are available starting at $25.00.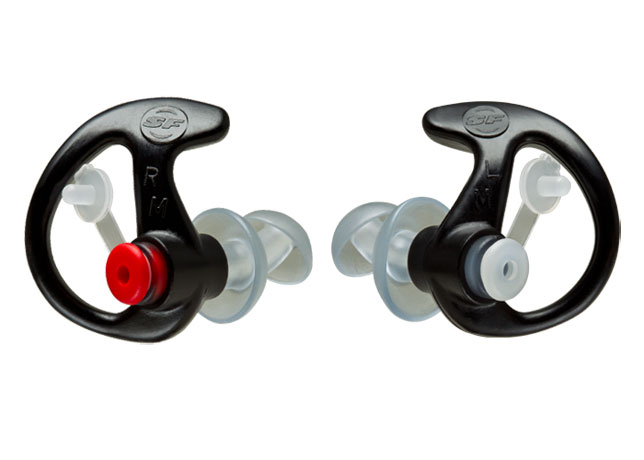 Surefire Sonic Defender Ear Protection
Protecting one's hearing is a key component of firearm safety, but the ability to hear range commands is also important. Electronic ear muffs work well but can be expensive, and batteries always seem to go bad at inopportune times. These ear plugs from Surefire protect your hearing from dangerous noise above 85 dB while maintaining your ability to hear ambient sounds. They're available in three sizes for $13.95.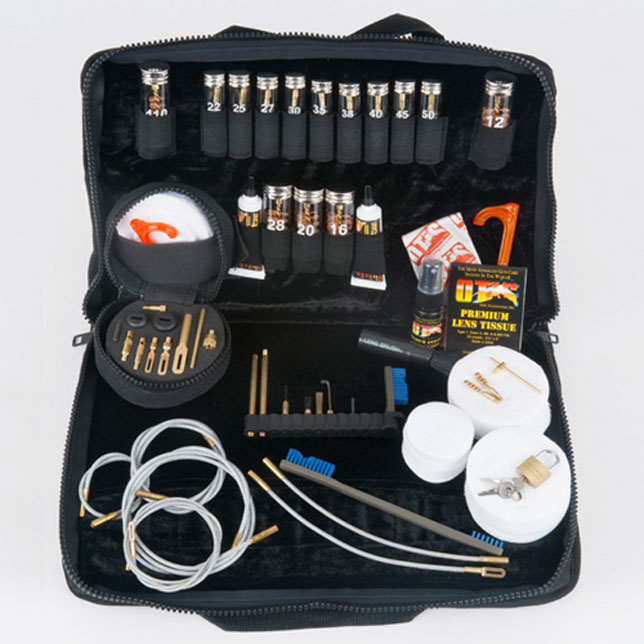 OTIS Elite Cleaning System
No one enjoys cleaning firearms, but it's a job that has to be done.  The Elite kit contains everything you need to clean your rifle, shotgun, handgun or muzzleloader. This 40-component system includes a nylon case so you'll always know where to find even the smallest brush. The entire kit fits into a large range bag and can even be used to maintain optics. The suggested retail price is $125.30 after a $15 rebate that is available until Dec. 31, 2011.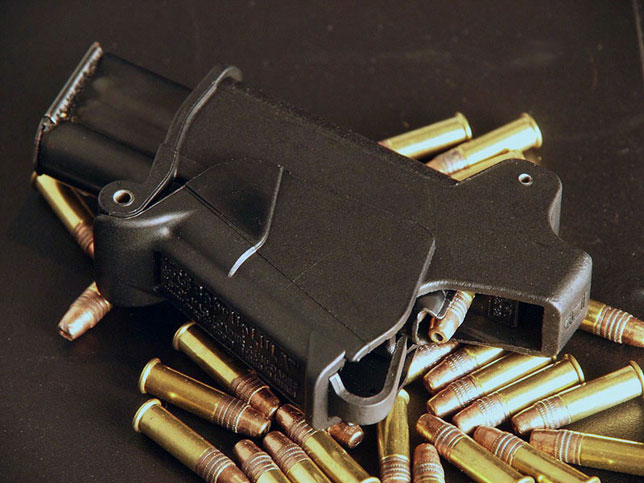 MAGLULA Magazine Loader
Loading and unloading magazines by hand is not nearly as fun as unloading them into the backstop, but you can minimize the pain with a magazine loader/unloader from MAGLULA. These products are easy to use and can be real thumb-savers when preparing for a trip to the range. They are available for a variety of rifle and handgun magazines, and most models are around $25. They are available from a variety of retailers, including Midway USA.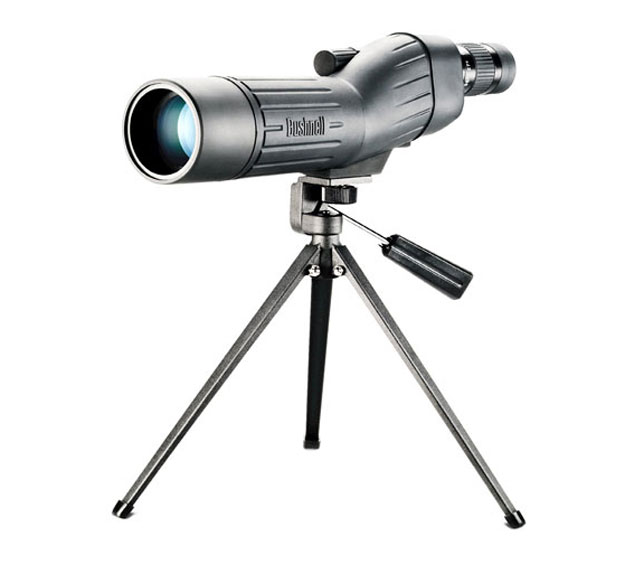 Bushnell Sentry Spotting Scope
No range kit is complete without a spotting scope to help identify your shots on the target. Save yourself a walk with this 18-36x50 mm waterproof spotter from Bushnell. It weighs less than 2 pounds and includes a tripod and a hard carrying case. At around $192, it represents a good balance of quality and price.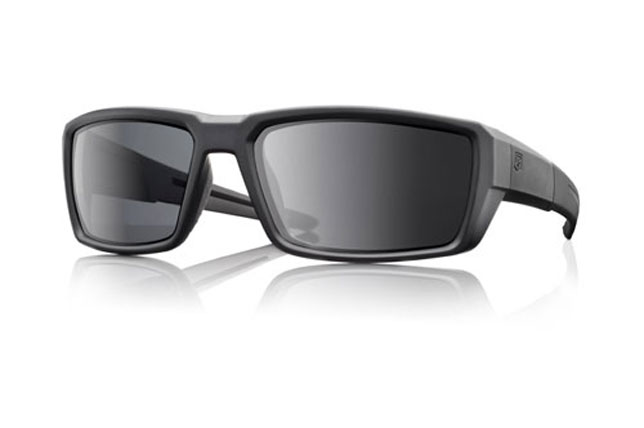 Revision Vipertail Ballistic Sunglasses
You have a set of sunglasses, and you have a set of shooting glasses. Why not have one good-looking pair of ballistic glasses so you're always protected? Revision eyewear has earned a great reputation by protecting our troops, and now the company is are offering attractive ballistic sunglasses for everyday wear as well as range use. These glasses exceed military impact standards and provide effective UV protection for $89.99.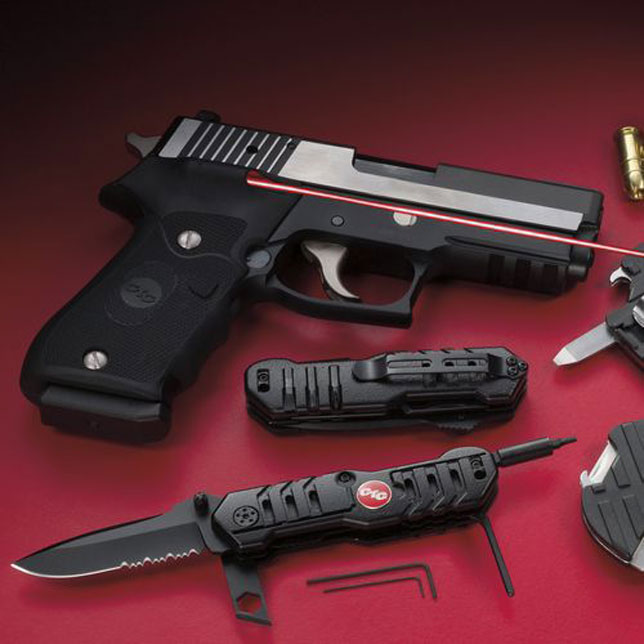 CTC Multi-tool
CRKT and Crimson Trace have teamed up to create this tool that's perfect for the shooter. The pocketknife-size CTC Multi-tool combines a proven CRKT half-serrated blade with a variety of hex wrenches and a multi-bit screwdriver with standard, Phillips and torx heads for repairs in the field or at the range. The price is $49.99.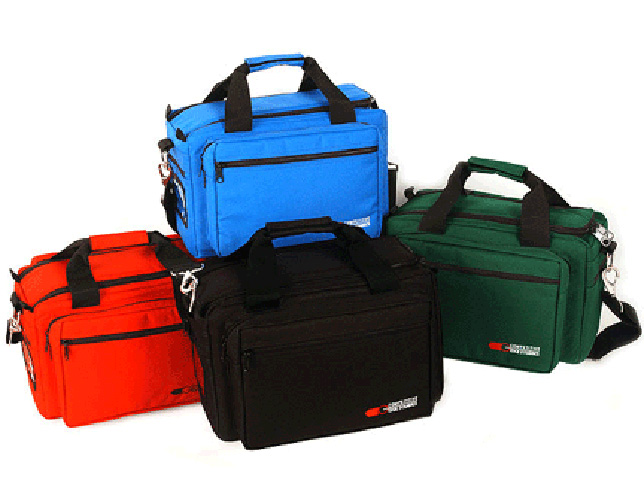 CED Professional Range Bag
You won't leave anything behind on your next trip to the range if you keep it all in your CED Professional Range Bag. This 2,600 cubic-inch bag holds up to four handguns as well as magazines and all of your shooting accessories. The bag is constructed from weather-resistant polyester and features a rubber bottom to keep the contents dry. An outside pouch holds empty brass while keeping dirt out of the internal compartments. It's available in four different colors for $78.95.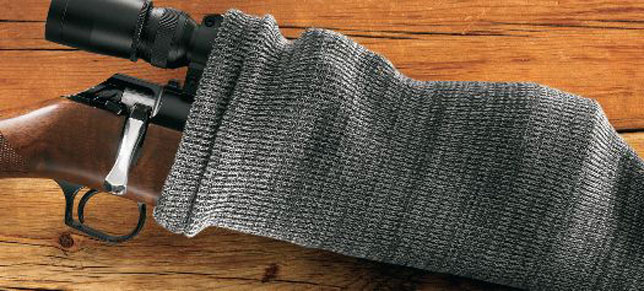 Cabela's Gun Sock
Keep your firearm free of rust and scratches with a gun sock from Cabela's. These silicone-treated knit socks stretch over your long arm or handgun and won't retain moisture. Firearm can be damaged by other guns in a crowded safe and these socks will go a long way in preventing those scratches and stock dings. They make the perfect stocking stuffer and start at $4.99.