Gallery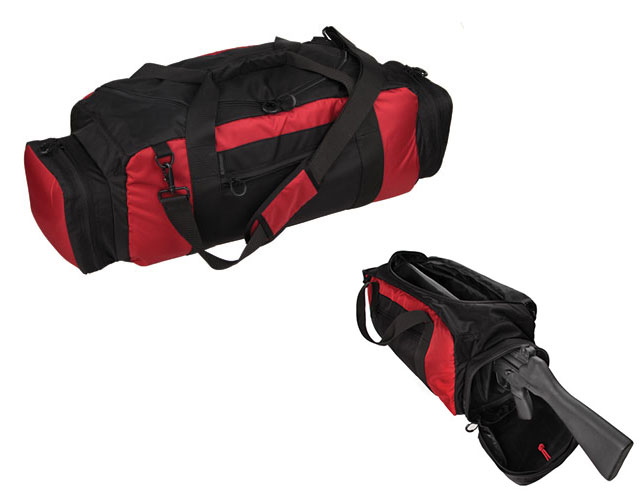 Diversion Bags from BLACKHAWK!
Whether you're preparing for a day on the range, visiting your local gunsmith or heading out on a hunting trip, you'll be transporting at least one of your firearms. BLACKHAWK! is offering gun owners a chance to do so inconspicuously. The new packs provide responsible gun owners with a new way to transport firearms and accessories. Mimicking everyday backpacks and bags, the full line of customized bags and packs prevent drawing unwanted attention, giving gun owners discreet storage, retention and transportation capabilities. The Racquet Bag, Workout Bag, Range Bag, Courier Bag, Carry Sling Pack, Carry Backpack and Board Pack use common color schemes and popular designs that enable secure and safe transportation.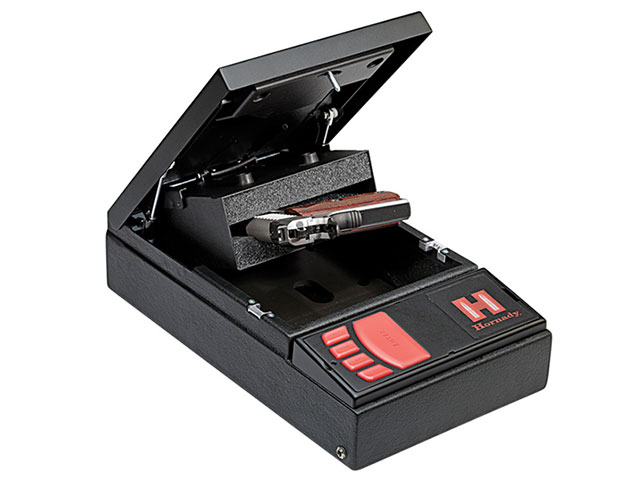 Hornady's RAPiD Safe
Any dedicated home-defense practitioner wants to have quick access to a firearm—but ease of access rarely goes hand-in-hand with secure storage. Hornady's new RAPiD Safe is meant to bridge that gap. The RAPiD Safe features fast, touch-free entry, a child-resistant design, multiple access option and a heavy-duty construction not often seen in bedside options.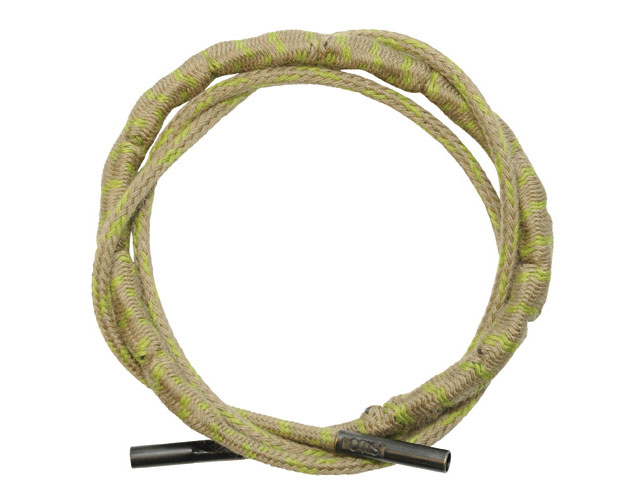 Otis Technologies Ripcord
If you own firearms, they're going to get dirty—which means just about any shooter could use this one.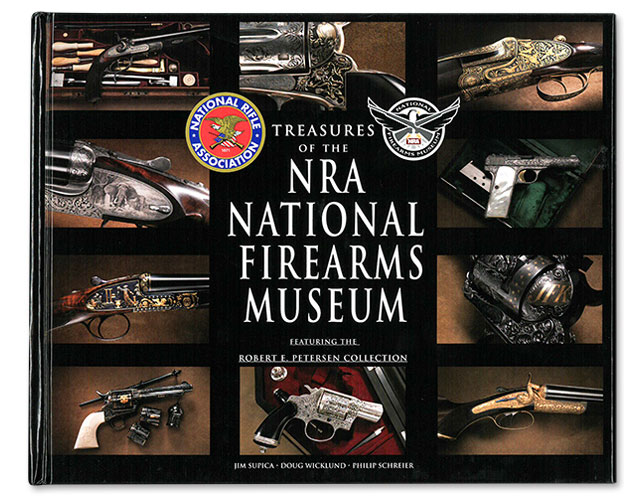 Treasures of the NRA National Firearms Museum
In a perfect world, everyone would be able to visit the NRA National Firearms Museum. Since that may not be possible, our next gift is a way to deliver an inside look at the museum to your favorite firearms enthusiast. Treasures of the NRA National Firearms Museum is a stunning book featuring hundreds of never before published full-color photographs of some of the most exquisitely engraved and embellished firearms ever produced. Shown here in stunning high resolution are true treasures from the collection of America's premier firearms museum. It's available exclusively from the
Nikon Prostaff 5 Riflescope
No one's ever said no to a new optic!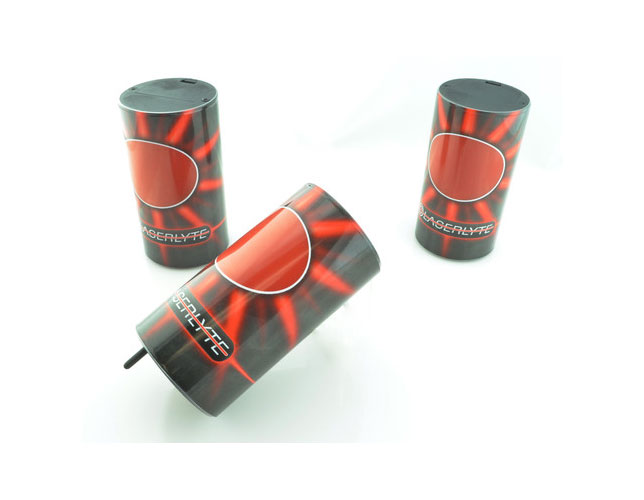 LaserLyte's Trainer Target Plinking Cans
LaserLyte is known for its innovative training products, and its latest release is poised to deliver a whole lot of fun. When hit with a laser from any of the LaserLyte training cartridges or other laser trainer tools, the Laser-Plinking Cans react by jumping up and falling over just as a real can would. This reaction is all powered by a 9V battery (included) and a spring loaded plunger released by a solenoid. To reset the cans, simply stand them up and depress the plunger. Consider this one a must-have.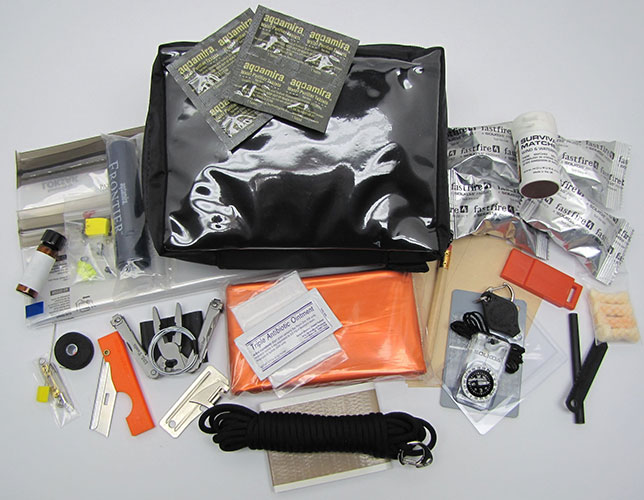 SOLKOA PSK Survival Kit
You don't have to be a full-on doomsday prepper to appreciate a good survival kit, and SOLKOA produces some of the best in the industry. The PSK provides 28 top-of-the-line U.S. military-grade quality items that can be utilized world-wide for serious real world survival. these kits are highly-recommended for hunters and outdoors people. The PSK comes packed in a clam shell design nylon case with Velcro content retaining straps and an exterior map window.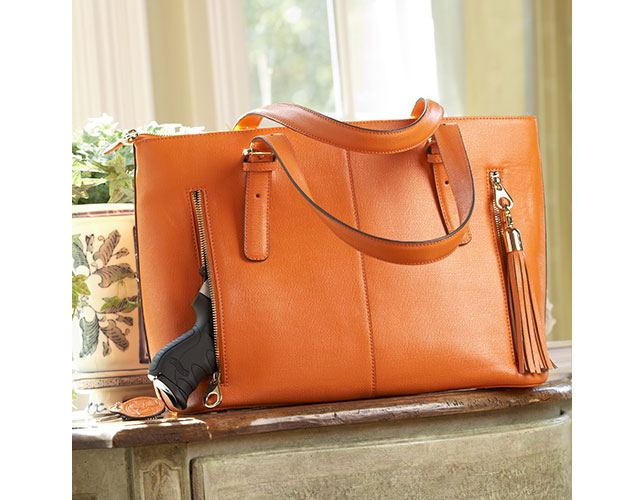 Concealed Carrie Purses
Still need something for the lady in your life? How about a purse that's specifically designed for concealed carry? Leslie Deets recognized an opportunity when she saw it: unattractive handbags and awkward methods of on-body carry by women in her handgun training and concealed carry class. After rejecting these fashion faux pas, Deets, who has a background in interior design, responded by creating her own line of concealed carry handbags that are more consistent with the high-end designer bags women prefer. Whether it's the satchel style, tote or even a computer bag, with Deets' Concealed Carrie line women who carry can now invest in the quality leather and contemporary design of other well-known brands, filling a long-existing gap in the market.
Hornady's Critical Duty .357 Sig.
If there's one gift that's going to leave any firearm owner smiling, no matter what, it's ammunition. Criminal violence in society is inevitable, and Hornady's' Critical Duty is designed to defeat bad guys and the barriers they often hide behind. The latest addition to that line is Hornady's new Critical Duty .357 Sig. A box of that—or of any other caliber—should be a sure fire holiday hit.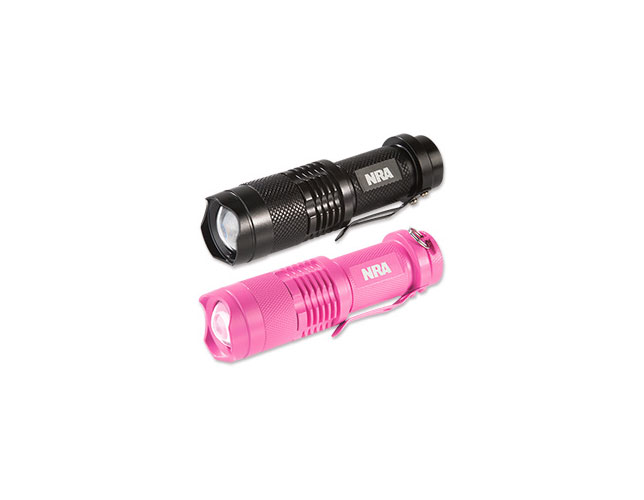 NRA Tactical 130T LED Flashlight
Flashlights can make for great stocking stuffs, and are just handy to have. A single AA battery is all you need for this everyday carry light to emit an impressive 130 lumens. Constructed of machined aircraft grade aluminum, the weatherproof NRA Tactical 130T incorporates a bright white CREE LED bulb. The NRA Tactical 130T LED Flashlight is available exclusively from the NRA Store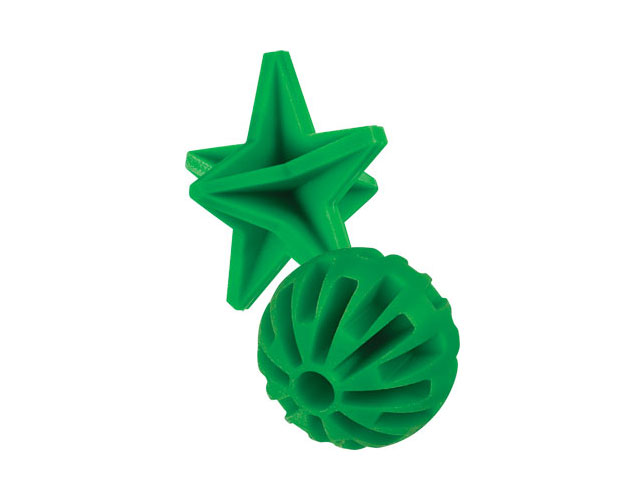 DuraSeal Bouncing Targets
If you've got a regular plinker on your shopping list this year, we've got just the thing: Made from high-visibility, self-healing DuraSeal material in "radiation" green, Champion's new U.S.-made Crazy Bounce Star Target handles impacts from .17- to .50-cal. handguns and rifles without becoming misshapen, and will tumble wildly with each strike. Exclusions to the aforementioned calibers are pellets and BBs from airguns and subsonic ammunition. The 6-inch, 9.3-ounce target also has a hole that enables it to be suspended.
MRA Hunting Showstopper Air Rifle
Given that it'll shoot a Gamo PBA Platinum pellet at 1400 feet-per-second, the MRA Showstopper is a bit more advanced than that Red Ryder that Ralphie pines for around this time of year—and it's an awful lot of fun to shoot, too. The Showstopper is a spring piston break Barrel action air rifle with a velocity of 1,400 fps. This air rifle comes with an SAT 2-Stage adjustable trigger and SWA recoil pads with 74-percent absorption. The stock is made of all-weather black stock synthetic Twin Cheek Pads for ambidextrous shooting.