Support NRA American Rifleman
DONATE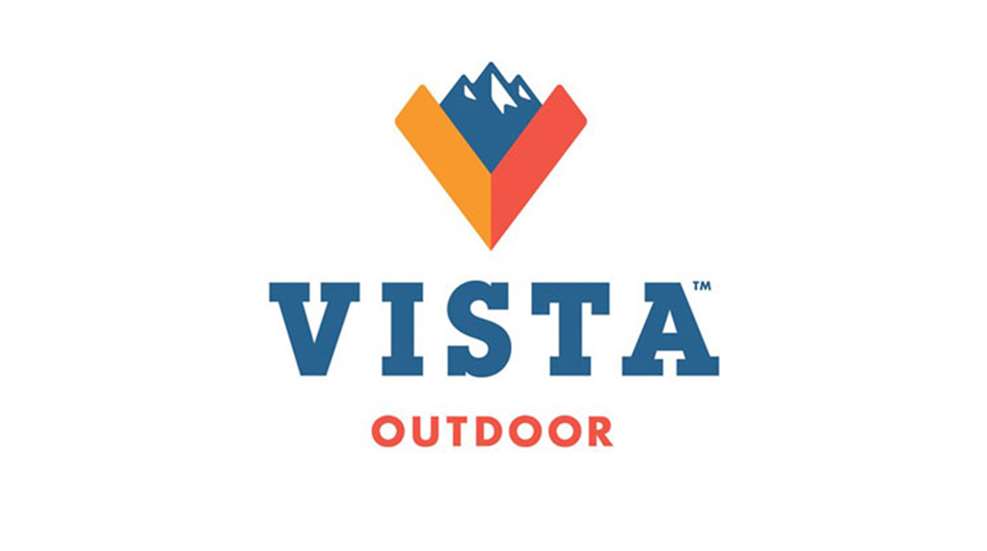 A week before the 2018 NRA Annual Meetings, Vista Outdoor announced a "strategic business transformation" that included plans for selling a number of its component companies—including Savage Arms. Following two months of relentless attacks on our freedoms, including some from commercial interests ranging from banking to airlines to retail chains, the news came as something of a shock to shooters and NRA supporters. Eyebrows were raised. Indignant blogs were written.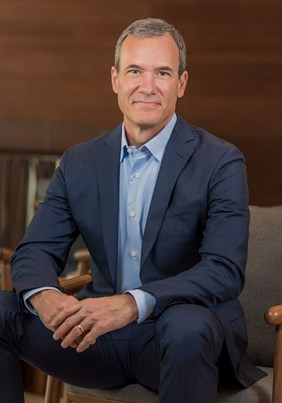 But in fact anyone who had given even a cursory read to the strategic announcement learned that Vista has absolutely no intention of bailing on the shooting industry. In unequivocal terms, the company stated it had made a hard decision to divest certain parts of its portfolio in order to marshal funds for investment in the "core brands" not being put on the block. "[We] identified product categories that are core to the company's long-term business strategy," said Vista Outdoor CEO Chris Metz. "We believe future investment should focus on categories where Vista Outdoor can achieve sustainable growth, maximize operational efficiencies, deliver leadership economics, and drive shareholder value." In short, the plan is to focus monies on developing and producing better ammunition, gunpowder, reloading equipment, scopes, rangefinders, game calls, camp stoves, etc. A big "tell" in the announcement was the fact that all of Vista's non-shooting-related brands are also slated to be sold. As American Rifleman Editor in Chief Mark Keefe so aptly put it that day, this is far different from the wholesale, craven sell-out of those choosing to put political cover ahead of free-market principle.

Since Mr. Metz is relatively new at Vista and in the firearm industry, we jumped at an invitation to speak directly with him and to learn more about the man now running one of the firearm industry's biggest corporate entities—including where he stands on preserving our rights. Naturally we hoped to hear more about why Savage didn't make the cut, as well as where the strategic vision will take legacy brands like Federal Premium, Bushnell, CCI, Alliant Powder, Champion Target, Primos and Camp Chef, to name just a few.
Our conversation was purposely brief and to the point, and we came away impressed with Chris Metz's candor, as well as his determination to build us better ammunition and accessories.
NRA: Could you please fill us in on your background? I know that's something our members are wondering about.
Metz: Sure. I grew up as a sports nut; there wasn't a sport I didn't enjoy and didn't play. And that includes hunting. A lot of my life lessons were driven into me on the field, on the court and out in the woods. That's the person that I am. I spent about 13 years at Black and Decker and was part of a small team of people that launched the DeWalt brand of industrial power tools. That's really where I ground my teeth in how to engineer, develop and manufacture and service great products. Whether that product is an industrial power drill or a shotgun or an offroad vehicle, that's really my love. After that I went through a span of 10 years in private equity, helping build better companies if you will. I spent a few years as a CEO of the publicly traded snowmobile and offroad vehicle company called Arctic Cat. I then got the call from Vista Outdoor and I said I'll be honest with you, I am not quite sure who Vista Outdoor is. They said go to our website and check out the brands. So I checked out the brands and found I use over a dozen of them. I'm a big, big user of our brands and I love them. I had a bunch of them in my halls, garage and my closet.
I'm a dad, too. My kids, twin boys now 16 years old, took their hunter education really early and qualified for their hunter-safety permits at 9 years old. Since the age of 9, I let my sons go out with a .22 bolt action, no magazine, just a single load. They would go bird-hunting at our family place in Montana. A big amount of my recreational time now is spent with my kids either hunting, fishing or on getting on horses for pack trips, just being outdoors.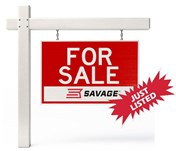 NRA: The recent announcement about Vista's intention to sell Savage Arms no doubt creates questions in the minds of gun owners. Given the restructuring plan you announced, where does this leave us with Federal, Bushnell, CCI, Champion and all of Vista's other shooting sports brands that mean a lot to the NRA membership?
Metz: Let's consider all the brands that we need to feed, perhaps look at it as a house full of kids. We have 51 brands, and it's very difficult to satisfy the "appetite" of all of them. I'm a big believer that new products are the life-blood of our industry, that the reason someone goes out and buys a new 20-gauge shotgun or.30-06 hunting rifle is probably not because they truly need one, but because whatever is new is news. All these brands are vying for funds to feed product innovation. We sat down, took stock and strategically laid out which brands and which businesses we think we can invest in and grow. Our core user is the hunting/shooting enthusiast. We built our heritage on Federal and Federal Premium ammunition. That remains our heritage. We talked to over 3,000 consumers who hunt and shoot everything from occasionally to 10,000 or 20,000 rounds per year. What do you do with your free time? What do you do for your hobby? That's when we starting hearing I shoot, I hunt, I camp, I hike, I pack, and I cook outdoors. All that stuff informed us of the brands that we ultimately are keeping. Selling off a few of our businesses will allow us to focus on that core, and will allow us to reinvest in Federal and in brands like Primos, Bushnell and other core brands.
NRA: How do you see all this—the restructuring, the reinvestment—filtering down to the consumer?
Metz: What the consumer is going to see is a product-innovation machine. Take ammunition: There are so many cool things we could be doing with ammunition. Think about the 224 Valkyrie …. We had forecast sales of a half-million to 1 million rounds and we're selling way more than that. It has far exceeded our expectation. This thing will fly supersonic past 1,300 yards, very flat, and there's no cartridge out there like that. There's a lot of innovation that we can bring to ammunition, and to other categories, no question. I just have to give the team the funds to be able to develop those new products.
NRA: News came out a couple weeks ago about another major, publicly traded firearm company—Ruger—getting political pushback during a shareholders meeting regarding specific products they're manufacturing. Is that something that can possibly happen with Vista?
Metz: You get these people who stand up and think they know more about your business than you do, and these are people, in large part, who have never owned a firearm. It's crazy. What I would tell you that we are first and foremost a shooting-enthusiast company. You cannot use many of our products if you do not own a firearm. If anything ever happens to firearm freedom, it's the death knell of all of us. You won't find a more ardent supporter of the 2nd Amendment and all the principles absolutely crucial to our core business and to our customers.
A question I know is on lots of folks' minds is why did Savage get looked at as a potential divestment from Vista? And it is the hardest decision we've made. I won't get into all the strategic rationale involved, but we said then that it had to be core business to our end users, but also we had to exercise leadership. Savage is a wonderful company. Arguably one of the best in bolt-action rifles. However, Savage represents only 7 percent of our revenue and is a small player in the overall firearms marketplace. Over half that marketplace is handguns. Because it costs less to manufacture a handgun, which can actually sell for more than a long gun, most of the profits are in handguns. So we concluded that in order for us to be a leader in this category we needed to make handguns. We did the research and found out from handguns owners that they would not have a propensity to go out and buy a Savage handgun. Now, if we were to buy an existing handgun manufacturer, that would cost us $10 million, $20 million, $30 million—money we would then not have available for new product development in ammunition, Bushnell optics or other areas. We had to step back and make a decision.
A second factor making the decision really difficult was the Valkyrie and how it's vastly exceeded our expectations. But even so, what big firearm manufacturer that has chambered rifles for this caliber? So far, not one. They're all small companies.
But since the announcement regarding Savage, we've had two of the bigger ones reach out to us and basically say, Now that you are "Switzerland" and you're not going to take our technology and give it to [our competitor] at Savage, we're much more willing to sit down and talk. And so in that sense, we're getting back to our roots as an ammunition company, which is very important to the continued growth of our global market-share position. It's not us getting out of the shooting industry, it's us saying we want to double down on the industry through the lens of ammunition, which is who we really are.
NRA: Looking ahead, after restructuring has settled in, where do you see growth coming from at that time?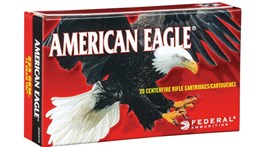 Metz: The first thing we want to do is make sure that we're growing our own brands as much as we possibly can. Acquisitions and stuff of that nature are exciting, and hard work when you bring together different corporate cultures, and have duplicity in people and ways of doing things. Done carefully, it can make one plus one equal three. But done incorrectly, it can make one plus one equal one. And that's kinda where we're at with a lot of the brands we own. My first priority in leading this company is to put it in position to make Federal Premium the absolute best rounds in the world. And then to achieve similar leadership with all of our other brands. I think we can easily double the size of our company without one more acquisition. Easily. As we start to grow our share of our currently served markets, than we can start looking at adjacencies. There are adjacent categories where we know shooters and hunters would give us credit for our track record and which would attach very nicely to the consumers we're going after, to our channels of distribution and to the independent dealers that carry our lines. My love is growing business, and what we're going to do is a little bit of growth now and ensure we are on the right path to mash the accelerator in the future.