Support NRA American Rifleman
DONATE
More than a year after Vista Outdoor raised eyebrows by placing its Savage Arms business unit on the block, completion of the sale was announced July 8. Press releases from Vista listed the total purchase price as $170 million and said that the buyer—Long Range Acquisition LLC, according to a Securities and Exchange Commission filing—is a "group of investors headed by Savage President and CEO Al Kasper."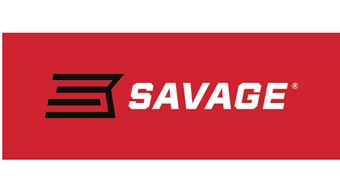 When Vista's intentions regarding Savage became known last spring, some pro-gun commentators reflexively feared that the Minnesota-based conglomerate was abandoning the firearm industry amid a wave of craven corporate virtue-signaling in the wake of the Parkland tragedy. As it turned out, the Savage divesture was part of a larger, ongoing strategy by Vista to reduce debt by selling assets outside of its core business of ammunition, optics and other shooting and hunting accessories. At the time, newly arrived Vista CEO Chris Metz told American Rifleman, "I'm a big believer that new products are the lifeblood of our industry, that the reason someone goes out and buys a new 20-gauge shotgun or .30-'06 hunting rifle is probably not because they truly need one, but because whatever is new is news. All of our brands are vying for funds to feed product innovation. We sat down, took stock and strategically laid out which brands and which businesses we think we can invest in and grow." Metz also emphasized that as the world's largest commercial ammunition manufacturer (Federal, Speer, CCI and Alliant Powder), Vista would very much remain a force in the firearm industry.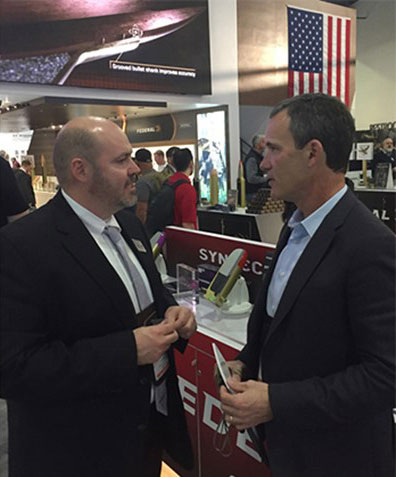 We caught up with Metz after yesterday's announcement, and he acknowledged, "I had become close with a great management team, Al Kasper and his colleagues at Savage, so this is a bittersweet moment. But it was a decision made some time ago, something we set out to do, and we feel good about the outcome."
By all appearances the break-up is amicable. Kasper said, "We want to thank Vista Outdoor for the support. They invested in us and provided guidance in the transformation of the Savage brand, further developed our product portfolio allowing entry to new markets. [We're] an extremely strong brand and in a great position to keep charging forward.  The momentum gained under Vista will propel us for future success. It is business as usual and Savage is excited to continue building on existing relationships within the firearms industry."
While all parties are deflecting inquiries about the new ownership, Metz took the time to answer other questions in the wake of the sale.
AR: Does this move meet the objectives you started with last year?
Metz: When I joined Vista and learned how highly leveraged we were, we had no choice but to sell assets, not only to reduce debt, but equally important, to be able to invest in our core businesses. The hard part was facing the fact that while Savage is an iconic brand, predominantly it's been a bolt-action company, a rifle company, and was in need of investment to extend their shotgun line and to get into making handguns. Though Savage played a key role in the creation of Vista, we simply didn't have the resources required to grow that brand as a full-service firearms company, certainly not while we also need to support core brands like Federal, Bushnell, Primos and others, and now we've done that.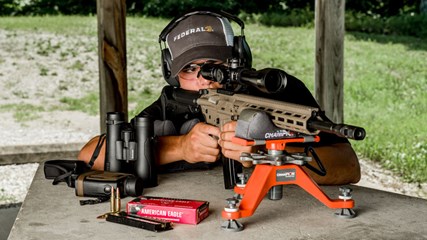 AR: Did the effort to sell the business go as you expected?
Metz: We wanted to make sure Savage ended up in the hands of good owners with the means to support their innovation and product growth. I think this creates a win-win, for us, for Savage and for the industry in general. The new ownership prefers to remain anonymous and we will respect that request. However I can assure you, they have every intention of building the Savage brand as an independent firearms company. This ownership is another deep-pocketed supporter for our industry, and we are happy about that. It took a while, but we found the right buyer
AR: From a customer perspective, what does this mean for Vista's remaining popular and also iconic brands?
Metz: First, is how it will benefit our ammunition. This enables us to partner with any firearm company we want out there. We've had numerous discussions with competitors of Savage that wouldn't talk to us because ostensibly we were a competitor. 
AR: What possibilities could there be in those types of partnerships?
Metz: Conversations started even before we consummated the sale. Whether it's partnering with a firearms company or working on innovative R&D solutions for military and law enforcement, as well as the consumer market. We're now able to sit down with leading firearms companies and talk about innovative calibers and loads to support new product lines they are developing. It will be a big boost to our brands and benefit our customers.
AR: Last May when we spoke, you identified yourself and Vista as "ardent supporters of the Second Amendment." Does that change at all or change how Vista will support NRA and pro-gun advocacy in general?
Metz: No, not one bit. If we're not the largest industry supporter of the NRA we're certainly one of the top and that will continue to remain the case. We own more than a dozen leading brands, all dedicated to Second Amendment supporters. It's the crux of who we are and what we represent. You'll see that support continue, even more so.