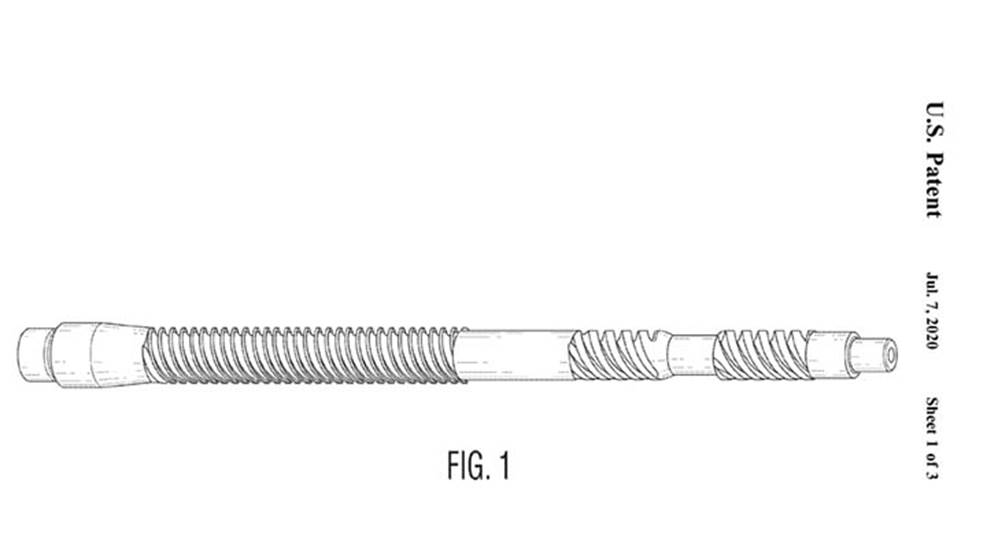 Two engineers at the U.S. Army's Combat Capabilities Development Command (CCDC) Armaments Center have invented a new helically fluted M4A1 barrel that reduces risk of barrel failure or premature cook-offs during high rates of fire for extended periods. The design was created by Thomas Grego and Adam Foltz at the Picatinny Arsenal in New Jersey.

The barrel features spiral fluting in three distinct areas that increase exterior surface area to increase heat dissipation during firing. Fin height gradually tapers but widens toward the muzzle end, providing an unusual profile to the design. Barrel weight is a quarter pound less than that of the currently issued M4A1 version.

CDCC indicated the design may be applicable for other weapons systems currently fielded by the U.S. Military. Enthusiasts may soon see versions available on the commercial market because, "The patented design is available to companies that would make, use, or sell the barrels," according to the announcement.

Testing by the CDCC found the unique fluting pattern does not compromise accuracy, yet sustains fire "…at temperatures as high as 909.5 degrees F" without barrel drooping. The improved heat transfer also increases life expectancy of those barrels wearing the pattern.

Concerns about U.S. troops experiencing melting barrels and cartridges pre-maturely cooking off in combat were widely reported after the Battle of Wanat, which took place in 2008. A well-coordinated attack by at least 200 Taliban terrorists on the forward operating base in Afghanistan neutralized heavy guns and munitions at the disposal of the 49 U.S. Soldiers defending it early in the fighting. M4s then became their primary battle weapon on the ground during the engagement.

Many of the survivors reported stoppages, malfunctions and drooping barrels during the high rate of fire required to successfuly repel the attack. Nine U.S. Soldiers died and 27 were wounded during the battle.