by
John Zent, Editorial Director
posted on September 13, 2018
Support NRA American Rifleman
DONATE
Pittsburgh's heritage as America's steel center lives on at E.R.Shaw in nearby Bridgeville, Pa. Shaw has principally been known as a barrel fabricator since its founding in the 1950s, and over the years has supplied OEM product to many of America's best known gun manufacturers, as well as highly regarded custom tubes for individual project rifles.
Still owned by the family of founder E.R. Shaw, the firm is now led by the uncle/nephew team of Bud Behling and Carl Behling Jr. They still use the original shop on Thoms Run Road, but have expanded operations to include another production facility, along with a retail gun shop, on Bridgeville's main drag. Also growing is the product line, which now includes fully built rifles on both bolt-action and AR platforms. Attendees at NRA's annual Great American Outdoor Show in Harrisburg, Pa., flock to the Shaw booth to see their well-crafted lines, making it one of the busiest spots in the Shooting Sports Hall.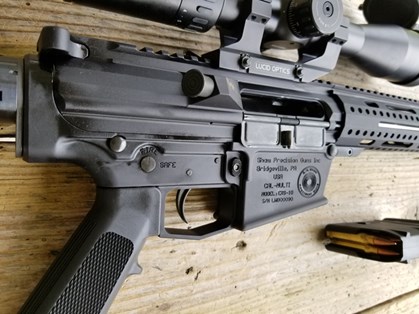 But it would be a shame not to spread the word further, and so I took advantage of the chance to visit Shaw a few weeks back and got to meet some extremely skilled and proud steelworkers who build barrels and rifles every day, then subsequently took part in a lengthy range session to see proof of what they can do. I knew the barrels had a sterling reputation, but frankly was astonished by the ruggedness, style and precision we experienced with the ERS-10/ERS-15 MSRs and Mark-VII and Mark-X turnbolts. We'll be reporting on those rifles in more detail in the near future, but how's this for a teaser? During the informal session, our small group managed to fire multiple one-hole groups at 100 yds.


I also learned what I consider interesting bits about gun barrels, some of which are shared here.

1. Want to break in a new barrel like the pro's at E.R. Shaw? Fire 20 consecutive shots, then clean thoroughly after the 20th That's it. For optimum, inexpensive cleaning, they swab with common cotton rope (clothesline will do) that has been de-stranded. One thousand passes will cost you about $6.

2. Cut rifling vs. button rifling. Cut rifling can produce precise lands and grooves and very consistent twist, while causing limited stress to the metal. However it is a slow and therefore costly process, and cut-rifle bores must be lapped. Rifling created with a super-rigid carbide "button" typically displaces (moves) enough metal to create the lands and grooves in a single pass. The result is an ultra-smooth surface—no lapping needed, but button-rifled barrels must be stress-relieved. Displacement hardens the bore, which makes it more durable. As seen in benchrest records, both types of rifling can produce great accuracy. Shaw barrels are mostly button-rifled.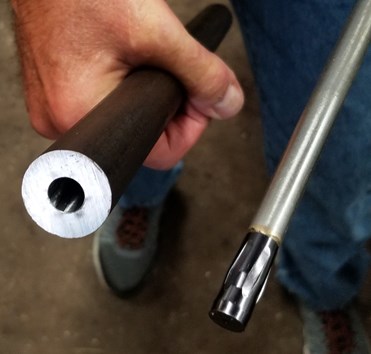 3. For fluted barrels, the number of flutes (exterior grooves) depends on the outside diameter. Small-contour barrels normally have six flutes, while the larger ones have eight. Shaw was the first to introduce decorative helical (spiral) fluting.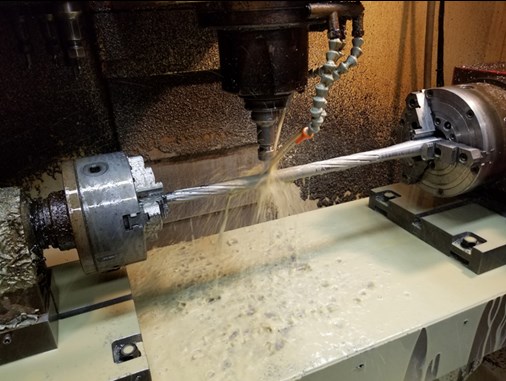 4. Like many U.S. makers, Shaw predominantly uses 416 stainless steel imported from Germany and U.S.-sourced 4140 carbon steel. There are exceptions, such as the barrels used for current-production semi-auto Thompson replicas, which are made of softer 1137 carbon steel since pressures are quite low.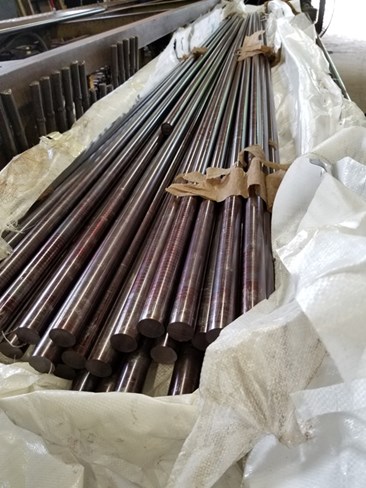 5. When Shaw started business in the 1950s, shotgun barrels were its specialty. Included were the distinctive 36" tubes for the legendary, if outlandish, Marlin Model 55 Goose Gun.

6. When installing AR barrel extensions, Shaw applies 130 ft-lbs. of torque.

7. Drills used to create the bore are stationary; rather, the stock, or barrel blank, is what rotates. Turning speeds range from 1,000 to 2,800 rpm, getting faster as the bore diameter decreases.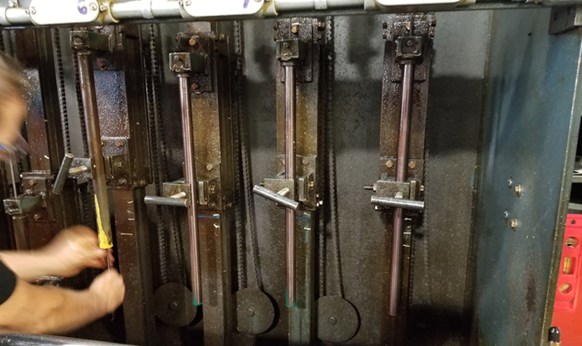 8. Shaw uses three fittings to cut and ream chambers, then indexes the go/no-go gauge off the bolt face to regulate headspace. A single machine set-up produces both the chambers and breech threading.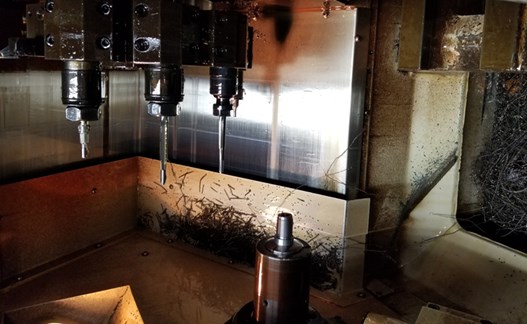 9. Still working is a 1950s-era reamer that is Shaw's oldest machine. Reamer rods, which turn while the barrels remain stationary, are hollow in order to carry oil to the reamer bits. To prevent stressing the metal, barrels slide down over the rods from above. Reaming ensures bores are extremely precise and smooth as glass.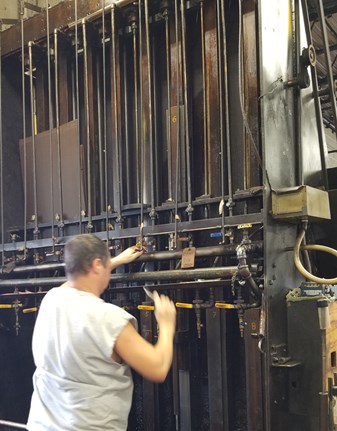 10. The majority of Shaw rifle barrels come with an 11-degree crown, but may vary a little depending on OEM specs.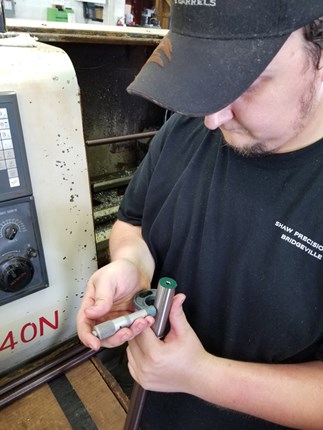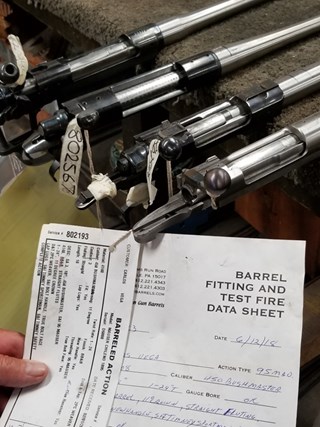 11. A barrel's outside diameter is machined first in an operation called "pre-qualifying." After that, the bore is drilled and reamed to be perfectly concentric with the OD.

12. Shaw leaves its barrels a bit long through the rifling operation, then trims to final length to ensure perfectly square end rifling.