Support NRA American Rifleman
DONATE
Inside the Smith & Wesson factory, the Smith & Wesson Performance Center takes standard products from the company's various offerings and tunes them up for specific tasks. Ultimately, this makes the Performance Center a miniature "factory within the factory," and American Rifleman had a chance to go through the Performance Center's offerings and learn about its mission. Watch our "American Rifleman Television" feature segment above to see what it's all about.
"The Performance Center has really truly evolved over time within its role in Smith & Wesson," said Vince Perreault, senior brand manager for Smith & Wesson. "It was rooted in competition when it first came out, and that's primarily what it was. Today, we've extended that to almost a premium offering across all of our products. So whether it's revolvers, pistols, rifles, there's typically a Performance Center variant out there for it."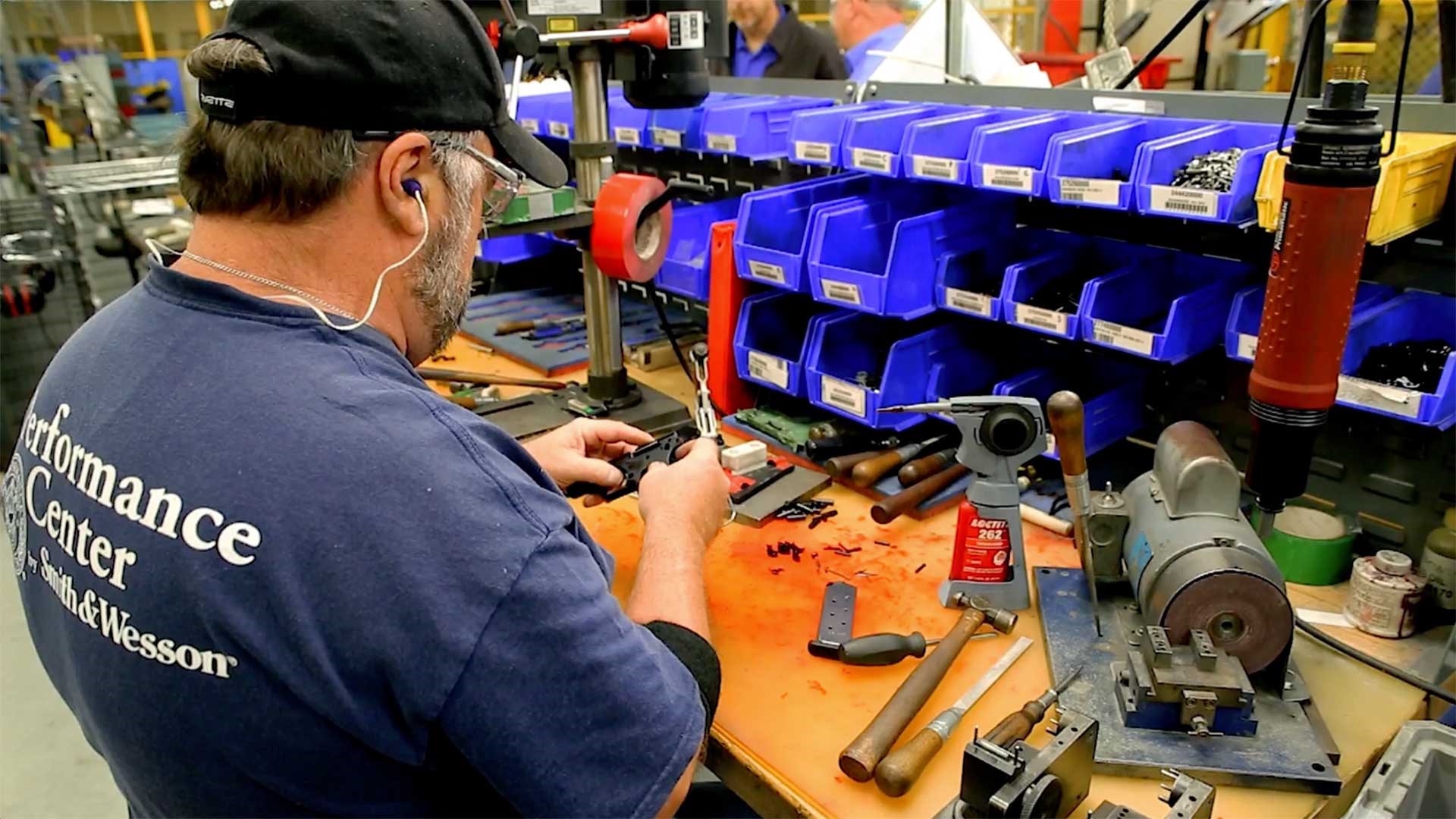 Currently, Smith & Wesson offers more than 100 different products through its Performance Center, covering the gamut from revolvers to 1911s to rifles and more. Each gun receives special attention and is loaded with special features and built to spec in order to fulfill a particular niche.
"What Performance Center does is we take those aftermarket features and blend them into what would be production firearms, and a lot of that is just to take the ease off the consumer," Perreault said. "Rather than trying to have to source all that stuff themselves and then take the time to actually install it on the firearm, we'll do that, and there's also a cost savings associated with that we can pass on to them."
At the heart of Smith & Wesson's Performance Center, though, are the revolvers. Whether for personal defense, field use or competition, there's a custom-tuned revolver to suit a consumer's needs. One such model is the 327, which is chambered in .357 Mag. The gun has been built up specifically for personal defense, and it has a capacity of eight rounds while weighing only 23.2 ozs., unloaded.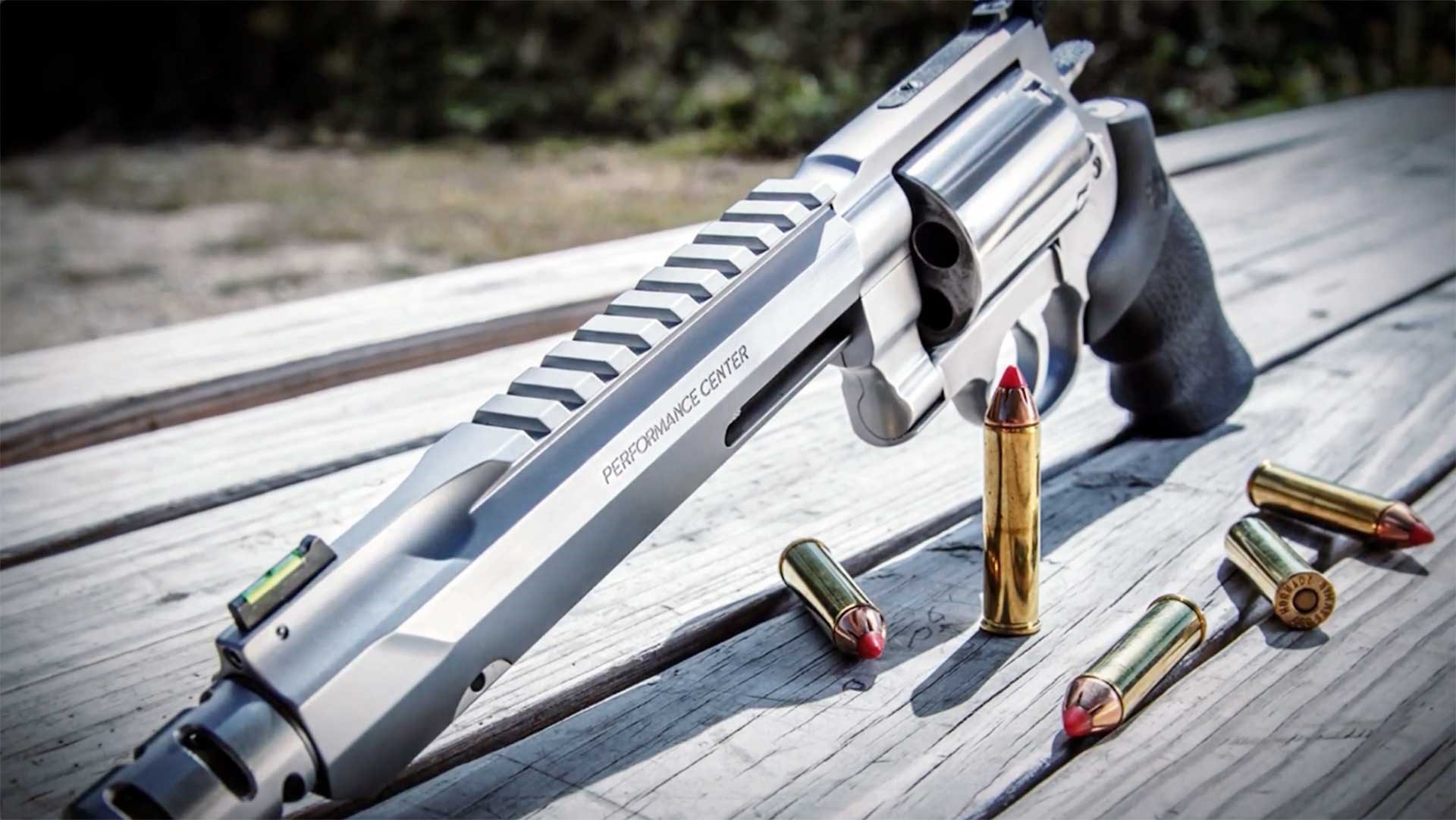 "The Performance Center really cut its teeth on revolvers, and the revolvers from the Performance Center really are designed for specific purposes, and you'll find that if you look at the product lines," said Matt Spafford, Smith & Wesson's former senior marketing manager. "We have revolvers that are designed for concealed carry that are ultra lightweight. We have mid-size revolvers that are particularly suited to competition, and then moving up to X-Frame, your 460, your 500, your big-bore revolvers, they're designed for handgun hunting, with special rails for optics or bipods. Each one is really designed for that specific purpose that you wouldn't find in a normal, standard product line."
Another legacy product that the Performance Center focuses upon is the M1911 platform. Currently, seven different tuned SW1911s are offered through the Performance Center, and each is built with a particular task in mind. Some are designed for target work, while others are dedicated concealed-carry platforms.
"Performance Center 1911s are unique in that there's a lot of custom work that goes into those guns, so those guns are forged here in our forges, and the slides and the frames are really hand-fit together," Spafford said. "There's a lot of custom work that goes into that, which really makes those guns incredibly accurate and reliable over and above what you'd find from a standard product-line 1911."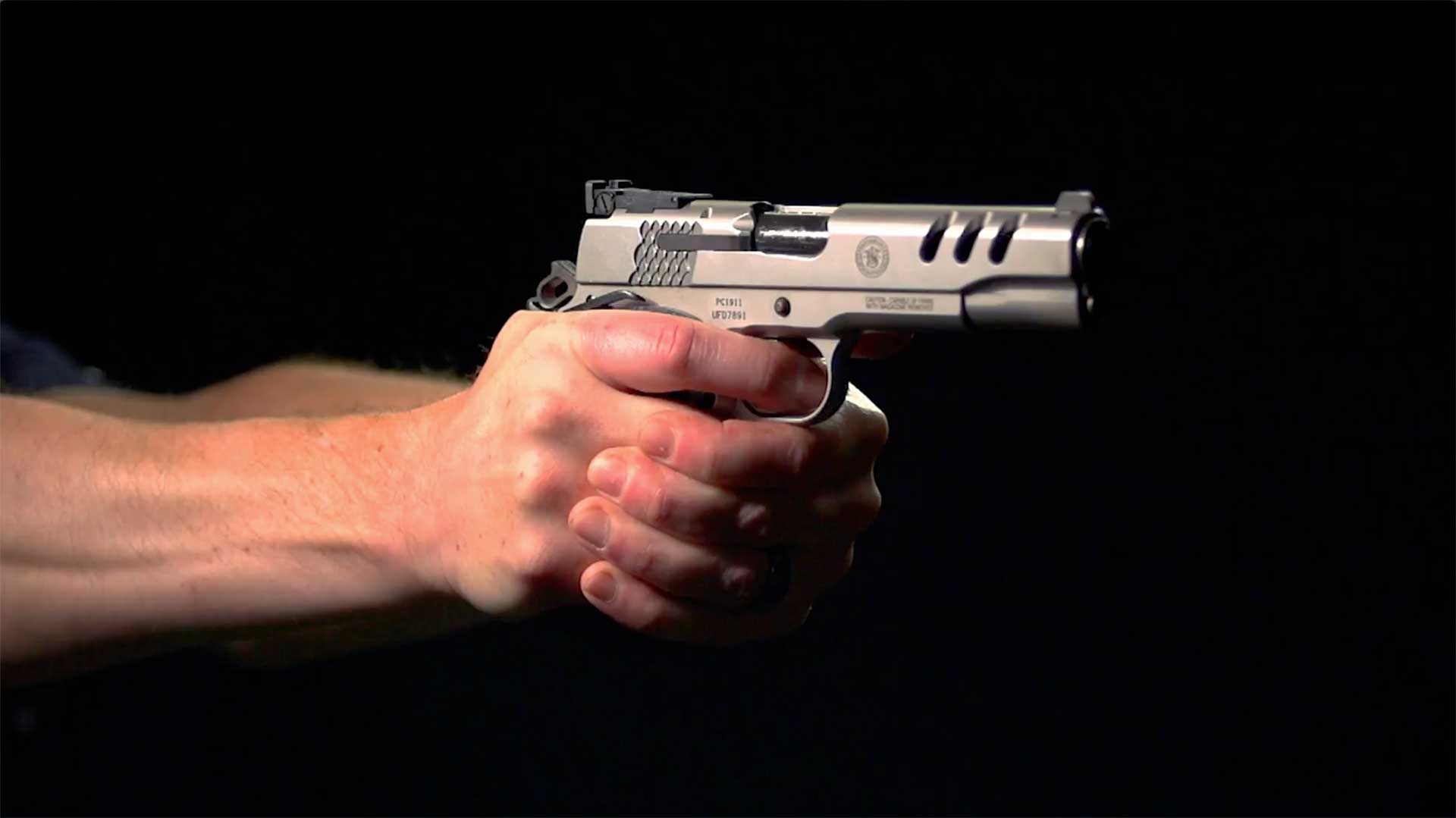 Of course, no Performance Center lineup would be complete without including Smith & Wesson's M&P platforms. There are an incredible number of M&Ps that have been tuned up, ranging from competition-ready, full-size M&Ps with porting and optics to compact, easy-to-rack Shield EZs that are decked out with specially finished components.
"Performance Center M&Ps are really designed to integrate a lot of those enhancements that heavy users will make after they buy a product," Spafford said. "So if you're a competition shooter and you want a gun and you're going to have the slide sent out for optics, we offer that. If you want to put in a new trigger, well, we offer enhanced triggers. If you want porting, we offer that. On the competition side, you're getting a competition-ready pistol straight out of the factory."
Despite Smith & Wesson's ever-expanding lineup of products, the unique role of the Performance Center within the company's main lines will ensure that it continues to stay on the cutting edge.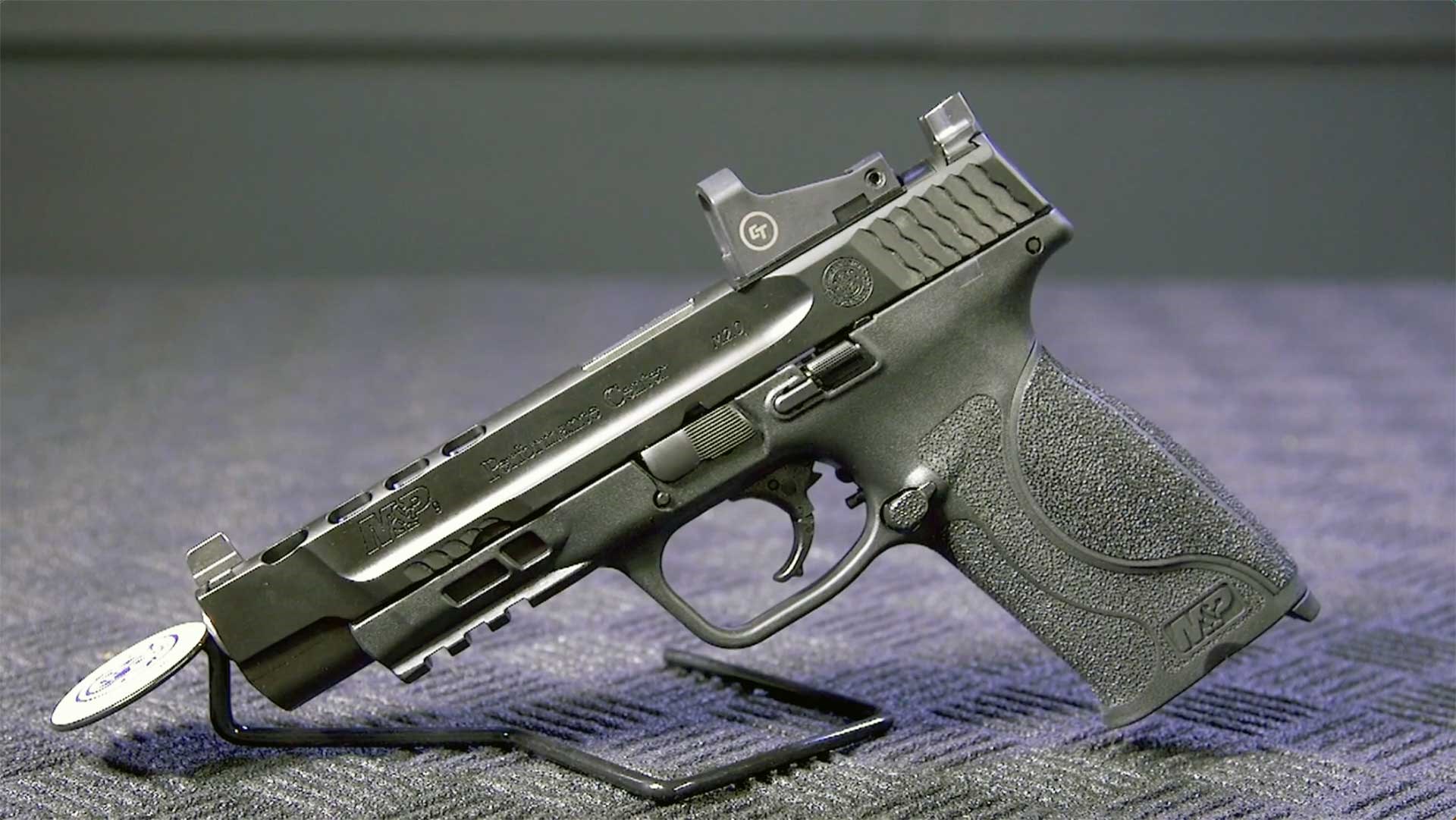 "As the firearms market continues to evolve and consumer wants and needs change, the Performance Center really works to adapt our products to that so that we can deliver customers advanced features and enhancements over and above what can be found elsewhere on the market," Spafford said.
To watch complete segments of past episodes of American Rifleman TV, go to americanrifleman.org/artv. For all-new episodes of ARTV, tune in Wednesday nights to Outdoor Channel 8:30 p.m. and 11:30 p.m. EST.