Support NRA American Rifleman
DONATE
Smith & Wesson has long had many options for those interested in a dedicated concealed-carry gun, starting with the company's diminutive revolvers that date back to the 19th century. However, more recently, the company decided to offer a different take on the popular micro-compact nine concept that proliferates in today's handgun market. The Smith & Wesson CSX is a metal-frame, hammer-fired handgun that's still lightweight and compact, yet offers a familiar manual of arms for those used to traditional M1911-style guns. Watch our "American Rifleman Television" Rifleman Review segment above to learn more.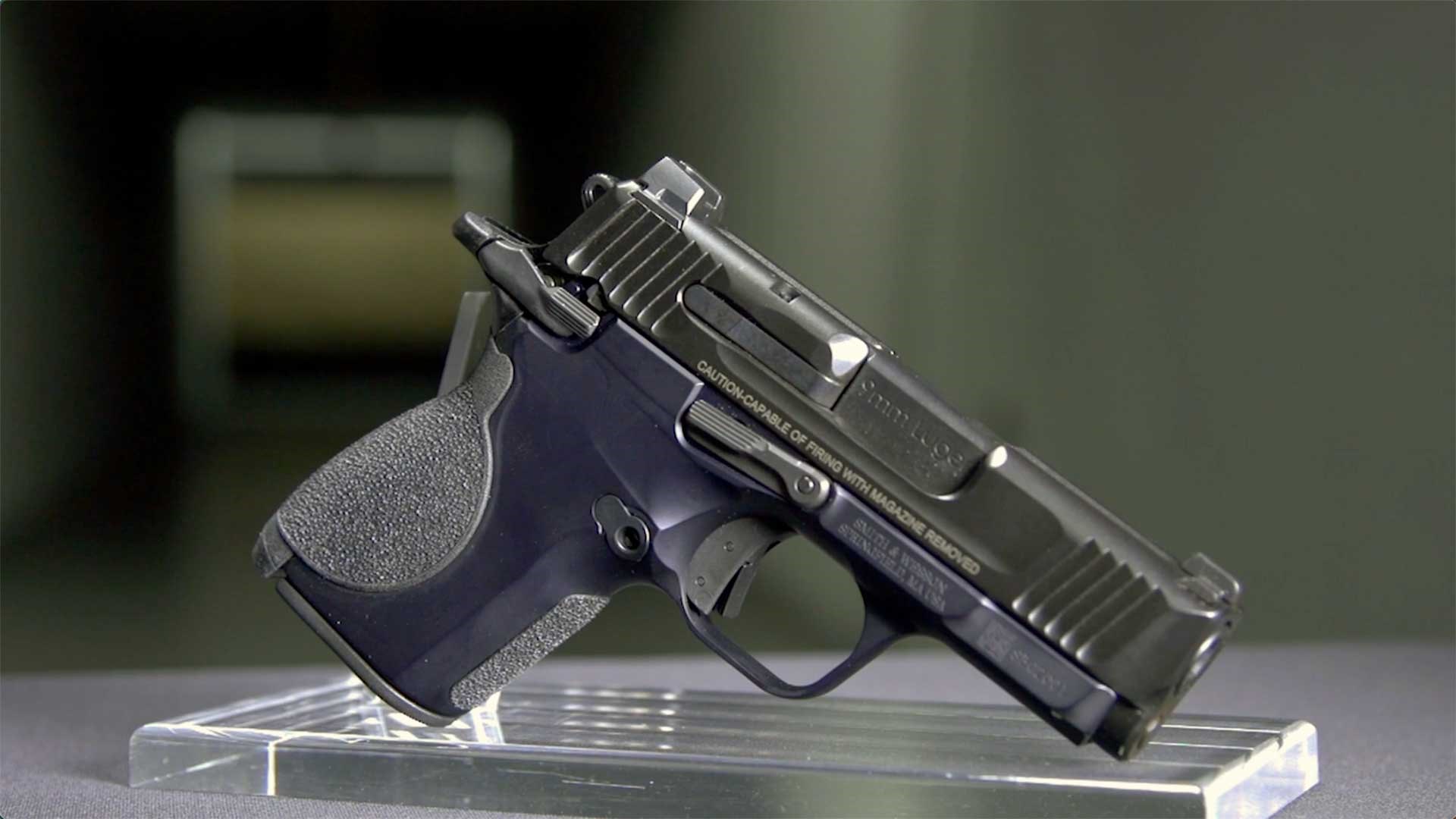 "Smith & Wesson, with the new CSX introduced in 2022, they tried to just take a little bit of a different tack and offer something for folks who wanted something other than that typical polymer-framed, striker-fired nine," said American Rifleman Executive Editor Evan Brune.
Measuring just 6.1" long, 4.6" high and 1.12" wide, the CSX fits the bill for an easily carried CCW gun, and with its 19.5-oz. weight, it's in the same ballpark, weight-wise, as some other micro-compacts, despite its aluminum-alloy frame. The frame adds a bit more rigidity to the platform, though, and gives it a feel that polymer just can't replicate. The gun also has a suite of controls that will be familiar to those fans of more traditional platforms.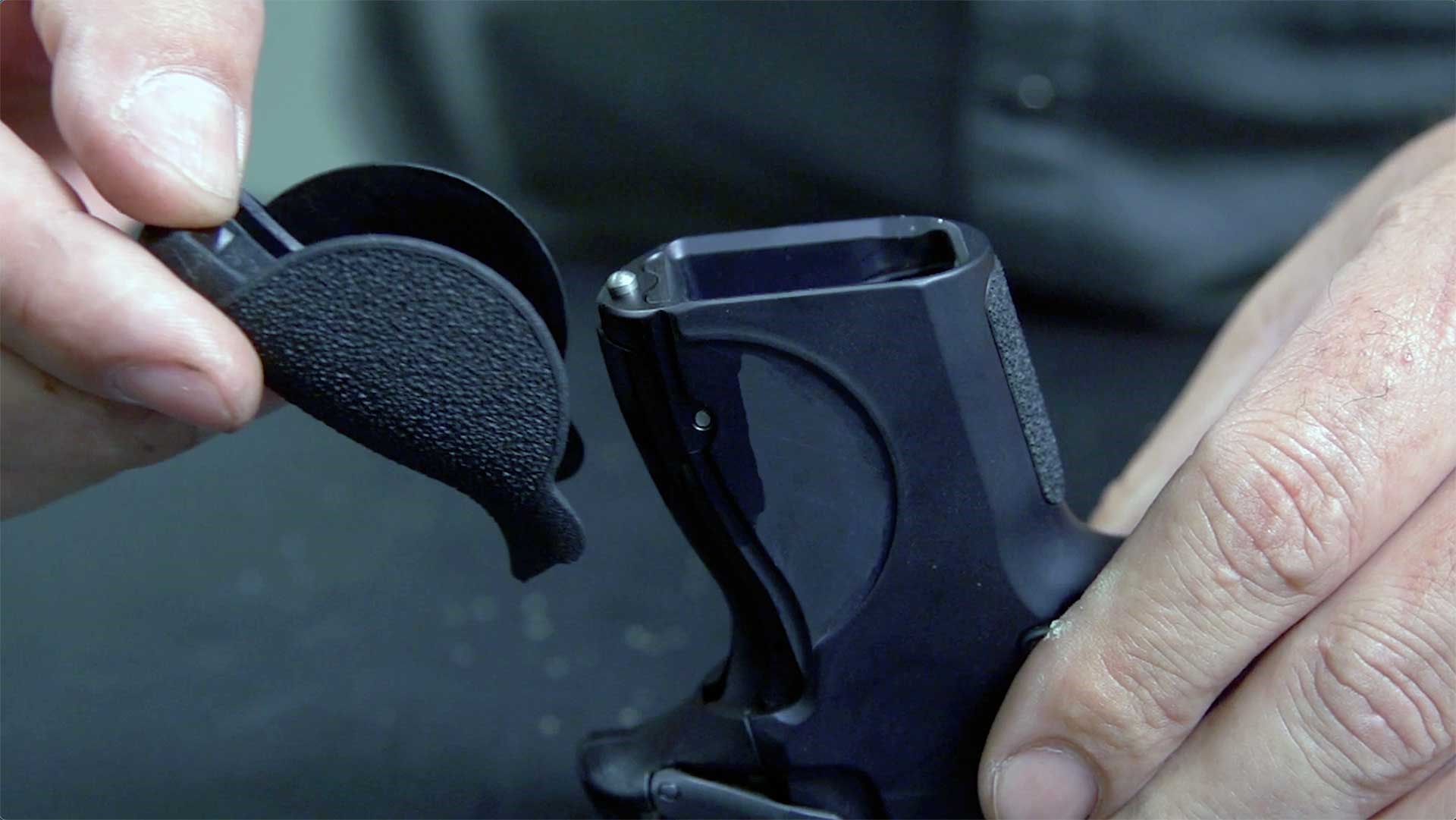 "Some of the other really nice considerations are how friendly it is to left-handed users and ambidextrous users," Brune said. "One of the nice things that I like to see in a concealed-carry handgun is the ability to use it with either hand, and the Smith & Wesson CSX offers that capability. We've got bilateral thumb safeties, we've got bilateral slide-stop levers. Now, the magazine release is not bilateral, however, there is an option to put a mirrored magazine release on the gun, so if you are a left-hand-dominant shooter, you'll have the ability to access the magazine release in the place you prefer."
An interchangeable backstrap panel makes it easy for users to customize the fit of the pistol to their hand. Small and extra-small backstraps are included with each gun. There's also a textured frontstrap for added grip, as well as a flat-faced, single-action trigger with an integrated blade safety.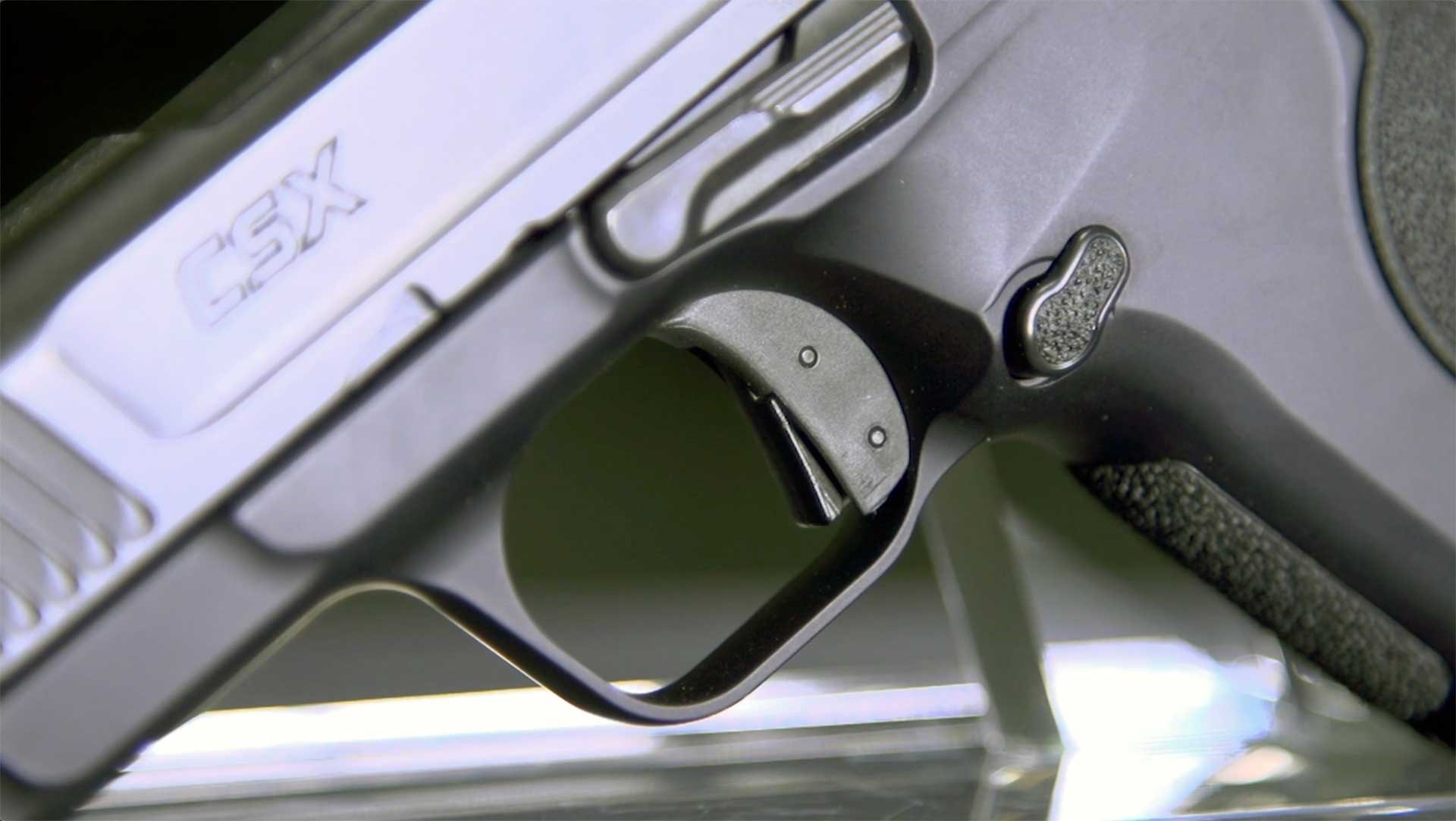 "All in all, the Smith & Wesson CSX is a really nice option to have in what is a very crowded marketplace of micro-compact nines, and for folks that practice the 1911-style manual of arms, this is a 1911-style gun that is great for concealed-carry use," Brune said.
To watch complete segments of past episodes of American Rifleman TV, go to americanrifleman.org/artv. For all-new episodes of ARTV, tune in Wednesday nights to Outdoor Channel 8:30 p.m. and 11:30 p.m. EST. 
Smith & Wesson CSX Specifications
Manufacturer: Smith & Wesson, Springfield, Mass.
Action Type: recoil-operated, hammer-fired, semi-automatic, centerfire pistol
Chambering: 9 mm Luger
Receiver: aluminum alloy
Barrel: 3.1"
Rifling: 1:10" RH twist
Overall Length: 6.1"
Height: 4.12"
Width: 1.12"
Magazine: 10-round detachable box
Trigger: single-action; 5-lb., 11-oz. pull
Sights: three white dot; drift-adjustable for windage
Weight: 19.8 ozs.
Accessories: owner's manual, additional backstrap, left-hand magazine release, carrying case, lock
MSRP: $609