Support NRA American Rifleman
DONATE
Smith & Wesson has a long history of making firearms in Springfield, Mass., spanning back to the mid 1800s. The company has made revolvers at its current manufacturing facility there since the mid 1900s. In 2019, American Rifleman staff were given an inside look into how Smith & Wesson makes its various revolvers.
Despite the modern handgun market's trend towards polymer-framed, semi-automatic handguns, Smith & Wesson has continued to support and produce many different revolver lines. This includes various sizes and models, from the small J-frame Model 642 to the massive X-frame Model 500.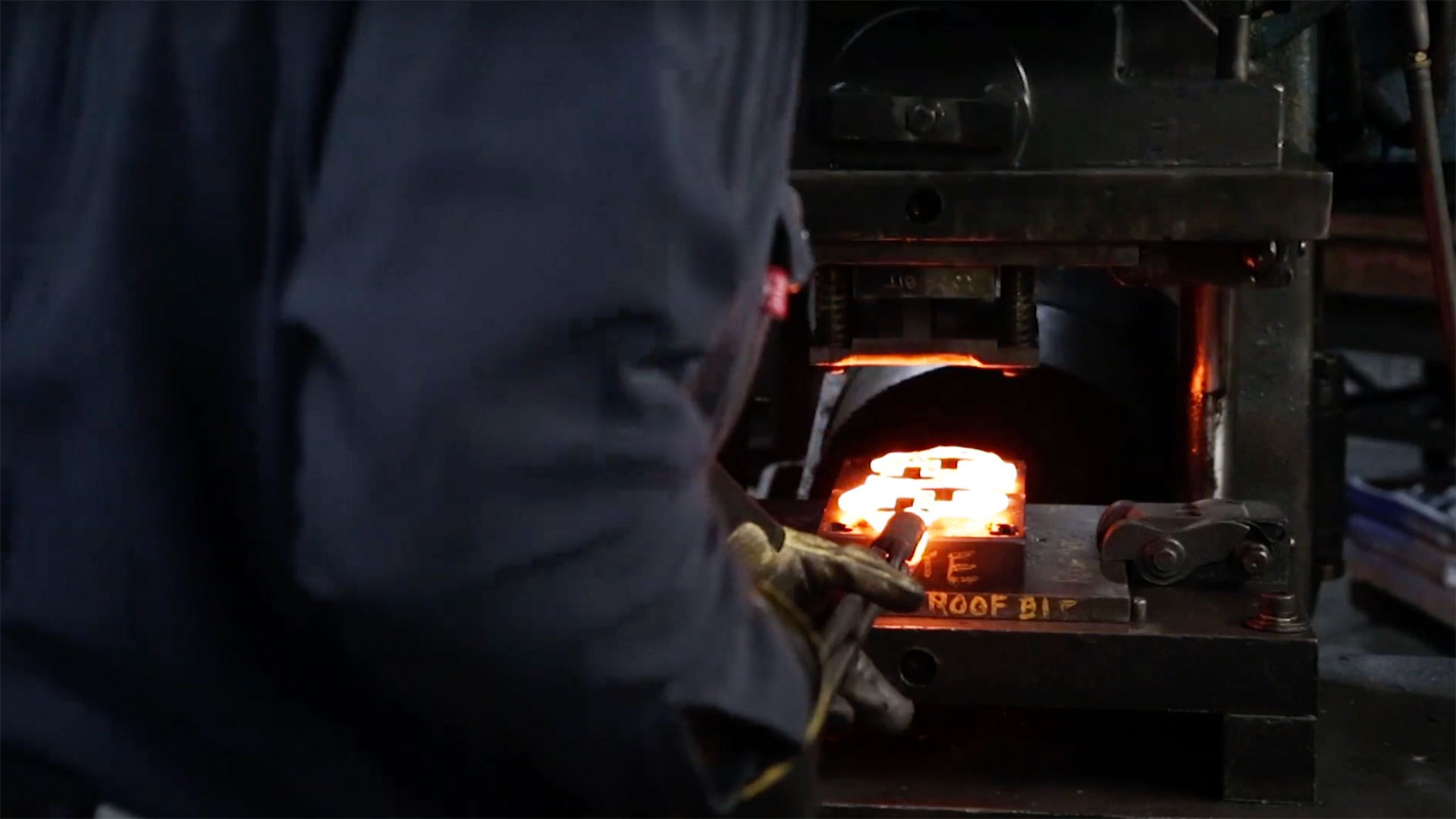 A worker shaping raw steel frame forgings in a press.
Production starts with the forging of the frames. Rather than outsource the forgings, Smith & Wesson produces the forgings in house. Steel bars are heated and then hammered into the rough shape of frames with the use of shaping and cutting dies. The raw frame forgings are then milled with CNC machines, for final shaping into finished frames. The frames for revolvers made from lighter materials, like aluminum and scandium, are CNC machined from billet.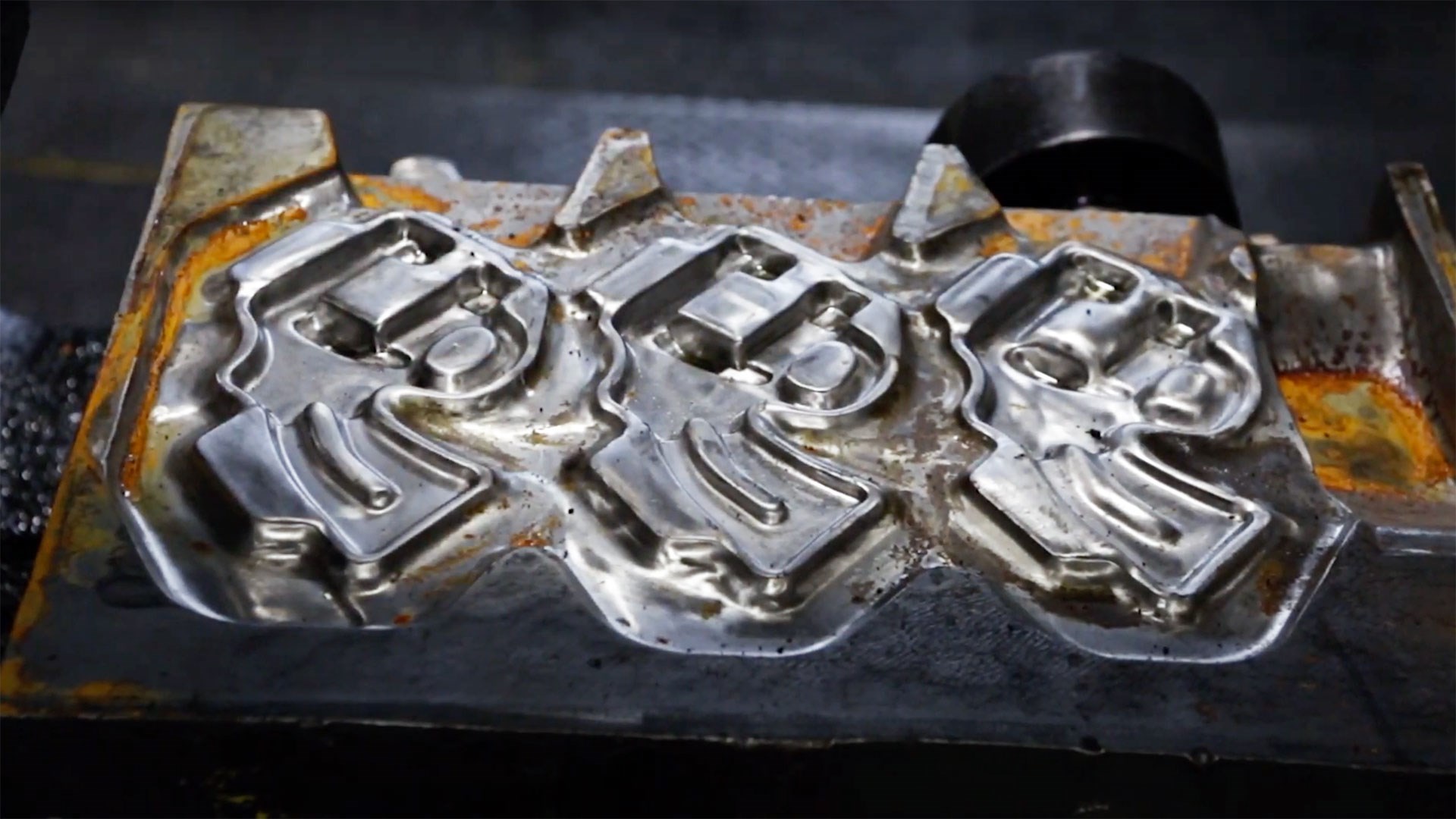 A die used to shape the heated steel into raw frame forgings.
The barrels and cylinders are also shaped with the use of CNC machines. Yet, despite the extensive use of modern day machinery in production, Smith & Wesson still maintains a hands-on approach to the final fit and finish of its revolvers. After the parts are machined, they are carefully fitted and function checked by skilled technicians. Even the polish work is done my hand. Along the way, various quality checks are performed by the technicians to ensure each revolver passes safety and quality expectations.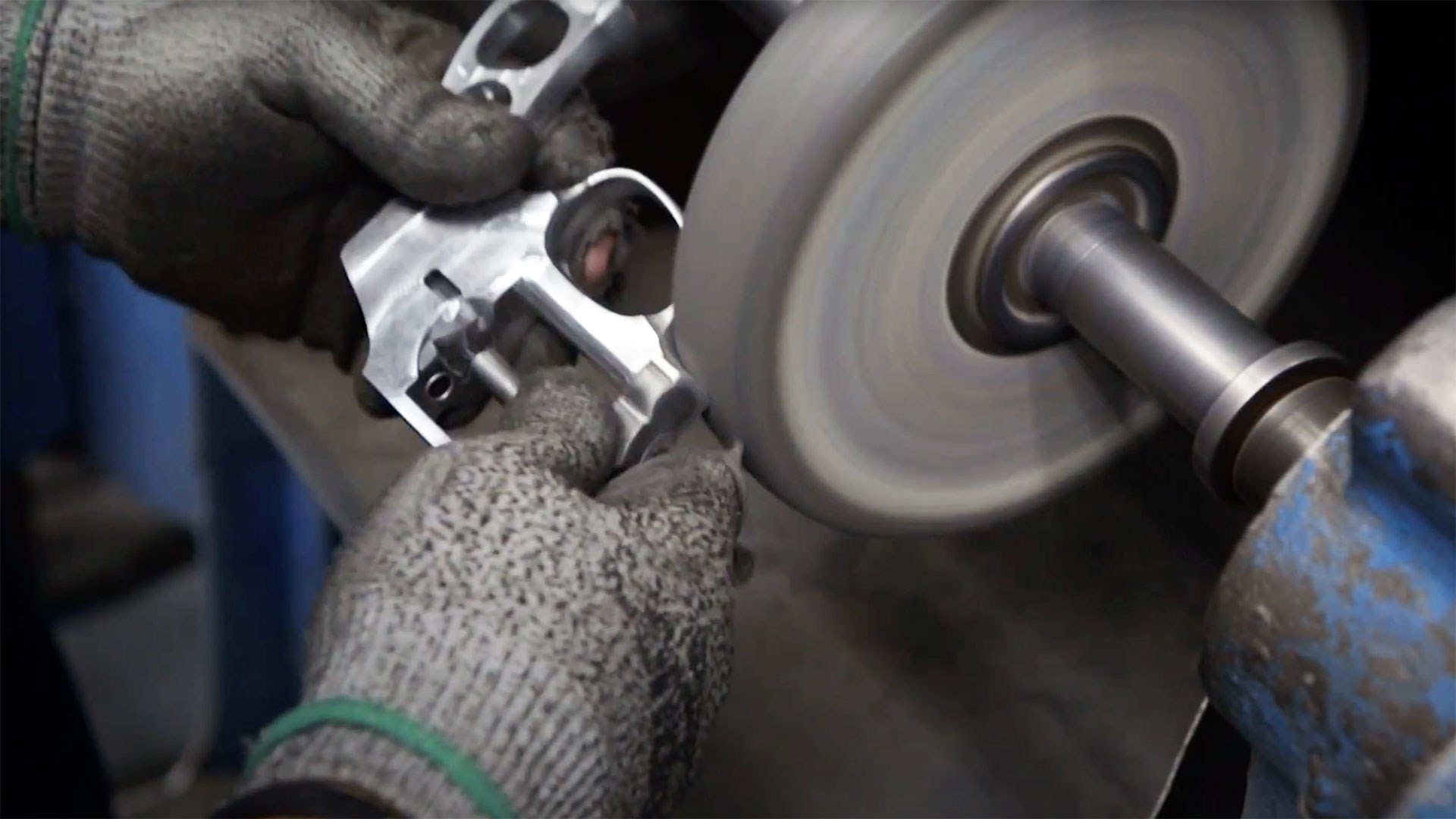 A technician polishing a machined frame by hand.
Alongside the standard production line of revolvers at Smith & Wesson, there is also the Performance Center line. The Performance Center works to enhance the quality of the revolvers it produces, performing fine adjustment work to areas like the trigger and action, along with the addition of other special accessories which make Performance Center revolvers stand out from standard production.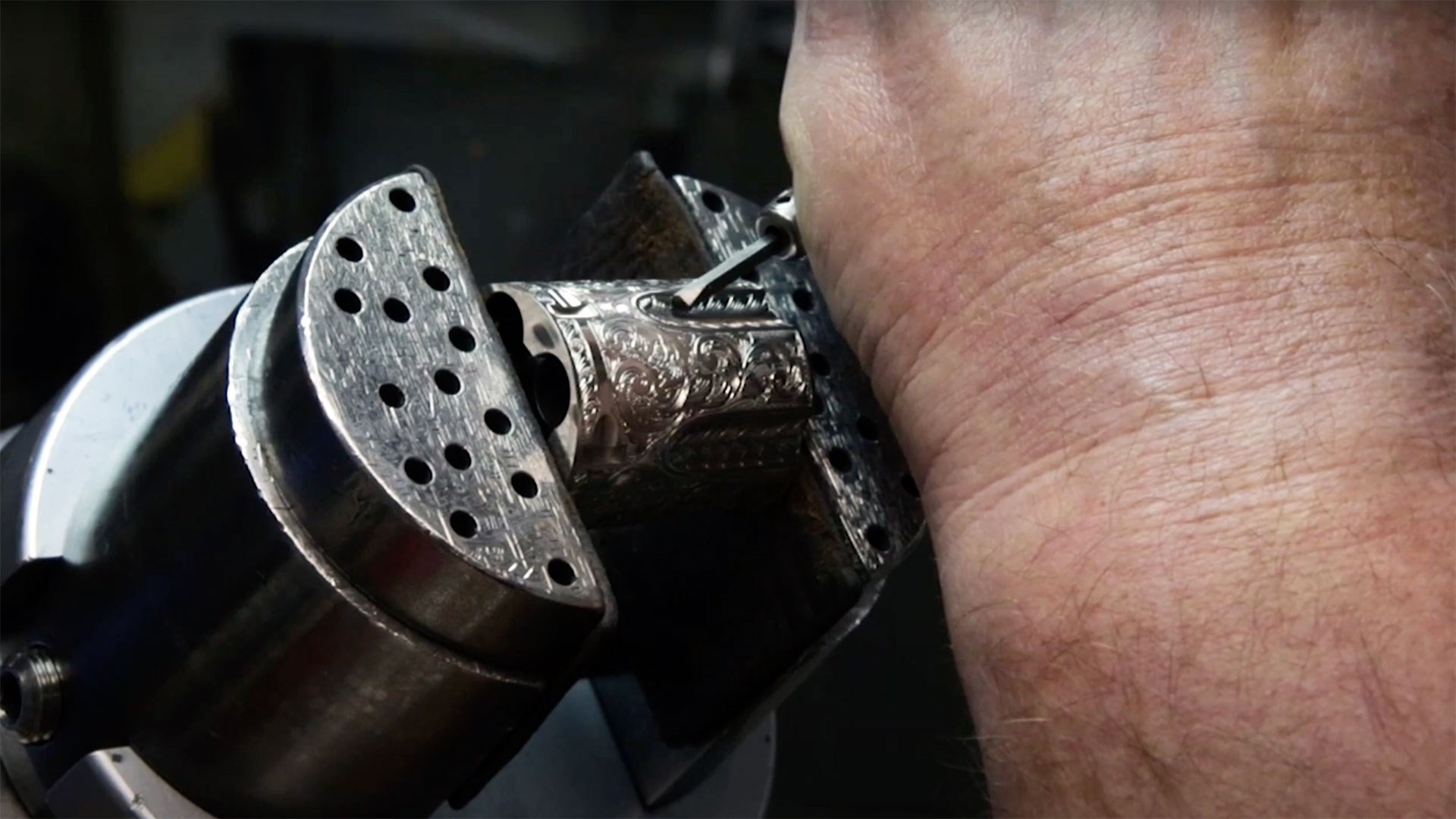 One of the craftsmen of the Smith & Wesson engraving shop carefully engraving a cylinder.
Smith & Wesson also has a custom engraving shop in its facility, which can intricately engrave various parts for the revolvers. Engravings are still made by the hands of a skilled craftsman, instead of a laser engraver. The engraving shop can create various ornate designs on a revolver by request, or through a custom order. For more information on current production Smith & Wesson revolvers, visit smith-wesson.com.  
To watch complete segments of past episodes of American Rifleman TV, go to americanrifleman.org/artv. For all-new episodes of ARTV, tune in Wednesday nights to Outdoor Channel 8:30 p.m. and 11:30 p.m. EST.