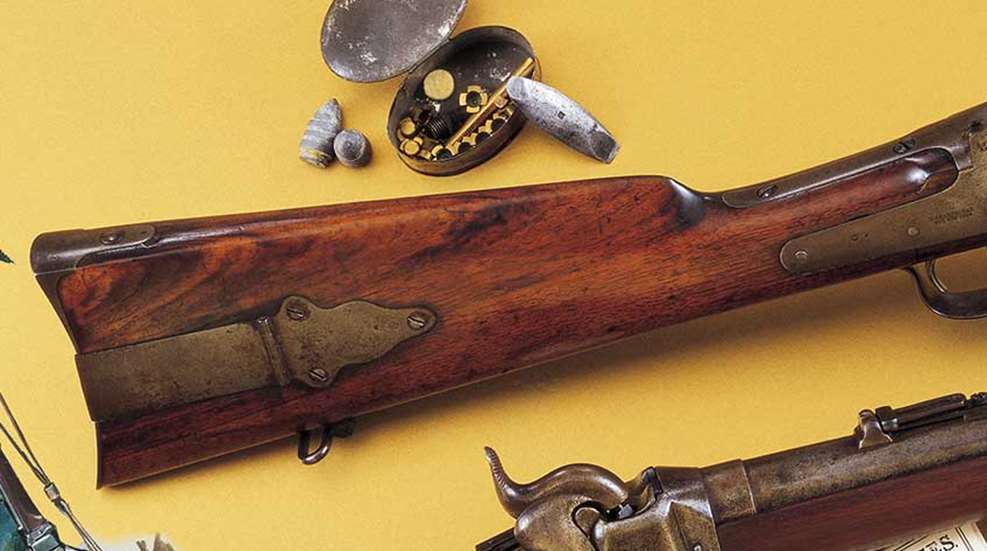 "After having seen pictures of old rifles, I am thinking of "antiquing" three of my modern guns. By "antiquing," I mean I would like to strip the stock finish and apply some kind of oil stain/finish to give them that old look. Do you foresee any problems, and what color should I use to give them that "old" look?"

Depending on the time frame and the firearm producer you wish to duplicate, wood stocks received more or less attention in the finish process. The varnishes and lacquers available for wood finishes during the late 19th century were more suitable for interior use and did not offer much, if any, protection against the outside elements.

Rifle stocks from that time period that were not given any special treatment and have survived to this day seldom offer much evidence of their original finish. As such, you might consider that the "look" you desire may be the result of a century of use.

A typical oil finish of that time involved sanding the wood smooth, perhaps followed by a dewhiskering and burnishing process. Several coats of linseed oil (usually thinned with turpentine), often with a stain or color agent added, were applied to be absorbed into the wood.

Final coats of oil were rubbed in by hand and the stocks were allowed to dry before final assembly. Higher gloss stocks went through the same process, but a drying product was added to the oil and more coats were applied, with the finish being allowed to "build up." If a varnished finish was desired, it was applied after the first coloring coats of oil.

Filling the pores of the wood was not typically a goal of the firearm producers, except for the high-end, specialty made guns of the day. Duplicating those finishes can be done, but may involve some trial and error before you can achieve the look that you want.

Start by using a chemical stripper to remove all remnants of the modern finish. The chemical strip combined with a light sanding with 250-grit paper will put you at the start of the refinishing process.