Support NRA American Rifleman
DONATE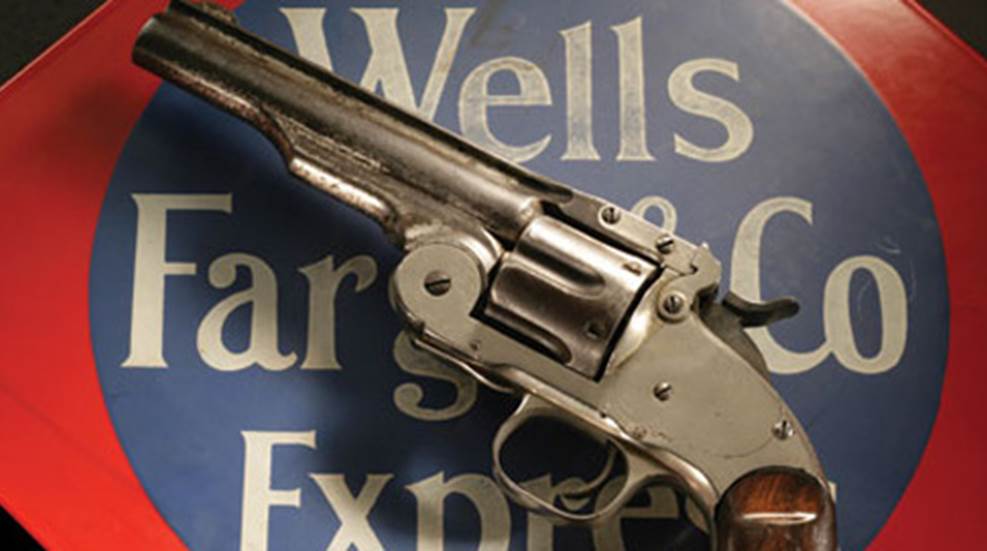 While Colt and Remington six-shooters seem to populate almost every Western film, Smith & Wesson's large-frame, top-break single-action revolver, dubbed the "Schofield" after the efforts of Col. George Schofield to improve earlier Smith & Wessons for military use, was seen on the silver screen in the film Unforgiven. The Schofield was only manufactured from 1875 to 1877. About 8,000 of these S&W revolvers were ordered by the U.S. Army, and they served right alongside Colt's Single Action Army briefly. One important difference between the two single-action handguns was that the Schofield was chambered for a shorter .45-caliber cartridge.
While a limited number of Schofields were produced for the civilian market, the majority of the military order wound up being sold as surplus to dealers who refinished these revolvers, cut down the 7-inch barrel to shorter lengths and marketed them to express agencies such as Wells Fargo & Company. This Schofield .45 bears serial No. 1 and was a revolver that witnessed both military and civilian service. After its short military issue, it was purchased by Wells Fargo.
This single-digit Schofield is just one of dozens of historic arms represented in the National Firearms Museum's newest temporary exhibit, "Guns West!," where visitors can view more than 2,200 firearms in galleries spanning six centuries of arms technology.