by
posted on March 10, 2020
Support NRA American Rifleman
DONATE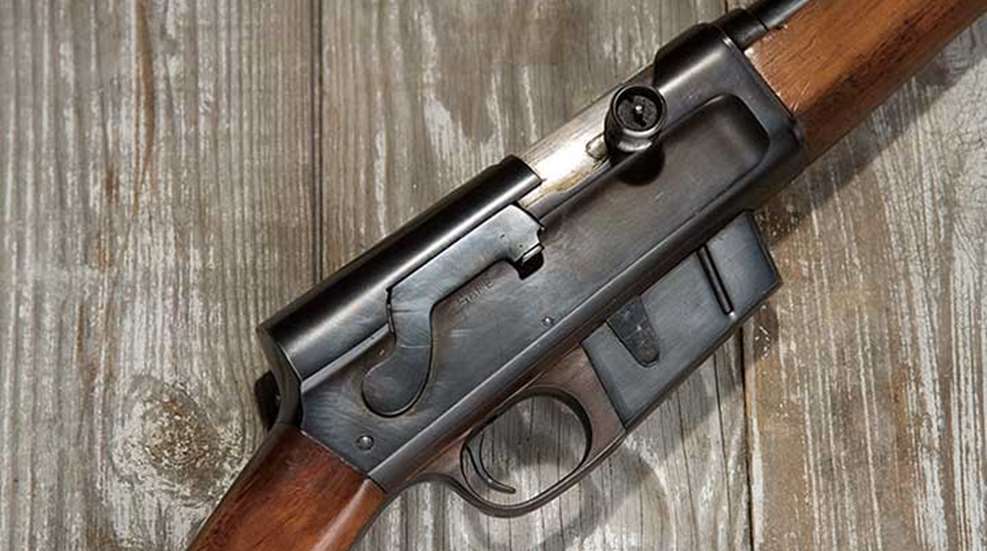 The first semi-automatic rifles were blowback-operated. Winchester debuted the Model 1903 chambered for the .22 Winchester Automatic cartridge. Two years afterward, Tom Johnson—designer of the 1903—scaled up the rifle to handle centerfire cartridges. But the .32 and .35 Winchester Self Loader rounds lacked enough power for even small deer.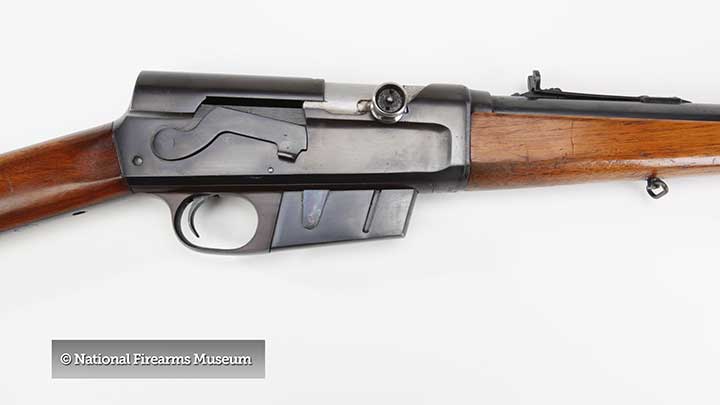 John Browning had been working on a self-loading shotgun design for several years. Instead of a blowback operation, Browning developed a long-stroke recoil operation that kept the breechblock closed until after the bullet left the barrel, allowing for more powerful cartridges better suited for hunting. Patent number 659,786 for an autoloading rifle was granted to Browning on October 16, 1900. Browning sold the patent to Remington, but foreign manufacture was done by Fabrique Nationale. The FN Model 1900, manufactured from 1910 until 1929, never received much attention and was dropped with only 4,913 copies made.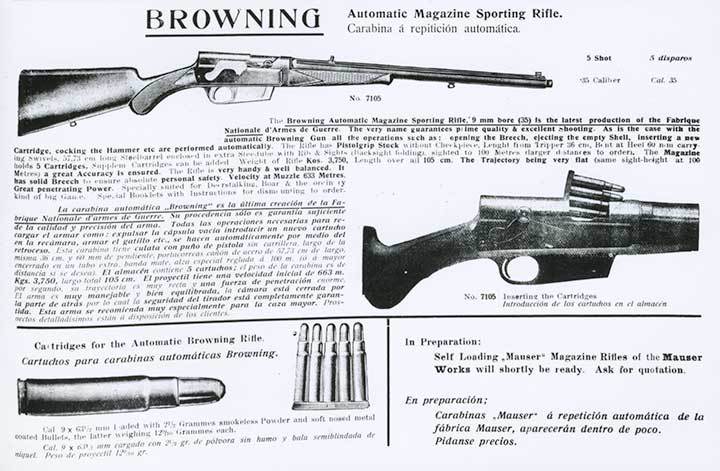 Remington, however, got on the ball and designed four cartridges based upon the same case in .25, .30, .32 and .35 calibers to compete with the most popular hunting cartridge of the day—the .30-30 Winchester. It brought out the Remington Autoloading Rifle in 1906 with a lot of fanfare and promotion. Sales were good, if not spectacular. In 1911, the rifle was rechristened the Remington Model 8, and over the next 25 years, more than 80,000 copies were made.


As manufactured by Remington and implemented in the Model 8, Browning's long-recoil operation features a rotating bolt. At firing, the barrel and bolt travel rearward still locked up and compressing a pair of recoil springs. When the assembly hits its most rearward point, the bolt is temporarily restrained while the barrel returns forward under one of the recoil spring's pressure. When the bolt is in battery, the bolt is released to move forward under the second spring's pressure, stripping a cartridge from the integral box magazine and chambering it. The barrel is contained within a large-diameter sleeve that gave rise to a false rumor that one could remove the barrel and shoot a 12-gauge shotgun shell in the sleeve.


During its manufacturing run, the Remington Model 8 was available in five grades: Standard, Special, Peerless, Expert and Premier. Although standard with a fixed, five-round box magazine that could be loaded via stripper clips made for the Remington line of cartridges, a few Model 8s were made for law enforcement with higher-capacity detachable magazines.

Renowned Texas Ranger Frank Hamer used a Model 8 in .35 Remington with a 15-round detachable magazine to end the careers of Clyde Barrow and Bonnie Parker on May 23, 1934. Hamer's Model 8, serial number 10045, was custom ordered through Petmeckey's Sporting Goods store in Austin, Texas. Magazines capable of feeding 20 rounds were available to law enforcement agencies only through the Peace Officers Equipment Company in St. Joseph, Mo.


The Remington Model 8 was a beautifully made, if complex and heavy, rifle. Remarkably, in spite of its complexity, it was a very reliable rifle—a hallmark characteristic of John Browning's designs. In fact, the Model 8 was the first successful autoloading hunting rifle. I've shot a couple of Model 8s and found all the machinery and its machinations operating in my face a bit distracting. Too, compared to a bolt-action sporter the Model 8 is just ugly, in my eyes. Nonetheless, more than 100,000 of them were made, and those that bought them, loved them.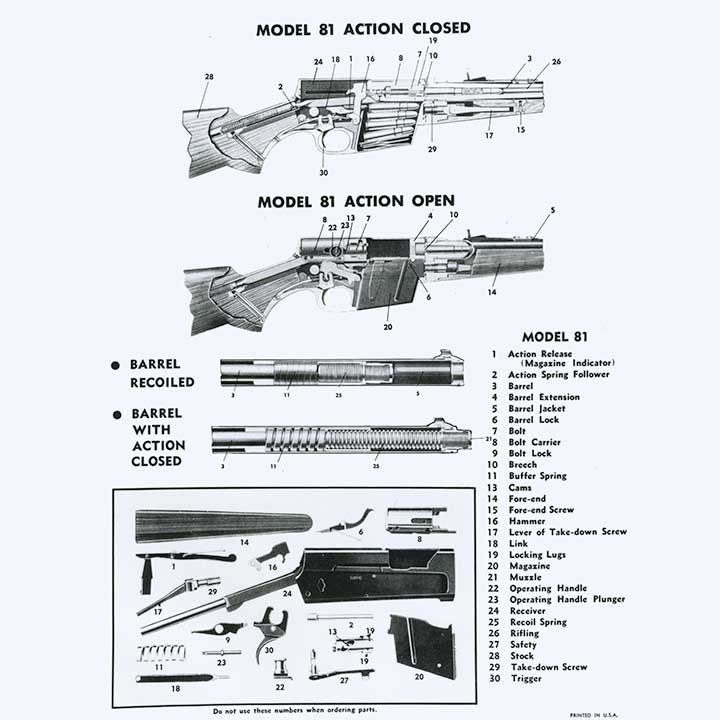 Like a lot of other fine guns, the Model 8 fell victim to The Depression and in 1936 was redesigned into the Model 81 Woodsmaster. Changes were mostly designed to lower manufacturing costs, but the wrist and fore-end were also strengthened to better handle recoil. The Model 81 lasted another 14 years and more than 55,000 copies before yielding to the gas-operated autoloader. Ol' John Moses's first autoloading rifle was and remains a resounding success.