by
Mark A. Keefe, IV, Editorial Director
posted on December 23, 2014
Support NRA American Rifleman
DONATE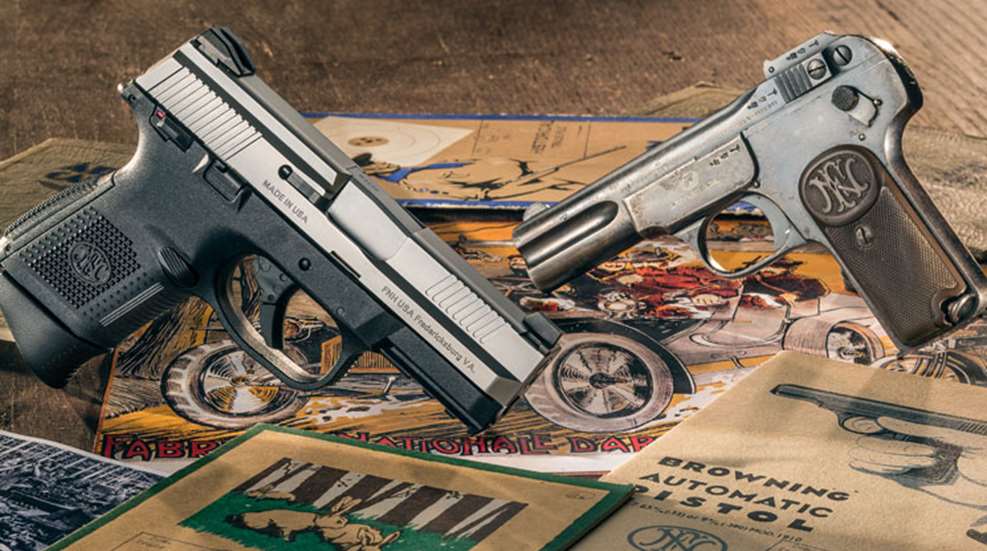 It all started with an order for 150,000 rifles. By European standards, Belgium is a fairly new country. Ruled at times by the Romans, the French (Bourbons and Bonaparte), the Holy Roman Emperor and eventually the Dutch, Belgium separated from the Netherlands in 1830, and King Leopold I was installed in 1831. While the nation of Belgium might be a relatively young, gunmaking around what is now Liège in the Meuse River Valley has been ongoing there about as long as guns have been made in Europe, with the earliest reference dating to 1346. Before that it was swords, pikes and other useful items made of iron or steel. And it turned into one of the great gunmaking regions in the world. When Confederate agents set out to buy arms in 1861, they went to Liège first.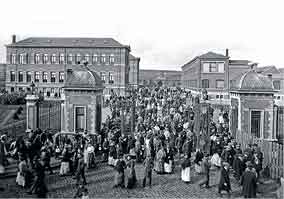 For centuries guns were made by the hands of skilled craftsmen in a tightly structured system. Liège's seemingly feudal system worked well for centuries, resulting in some of the most beautiful arms ever made. By the late 1880s, Belgium was looking to modernize its small arms, leading to a trial in which a Mauser design beat out designs by native sons such as Pieper and Nagant. The gunmakers around Liège tended to be smaller companies, not capable of filling large orders unless they banded together. But they were not capable of building 150,000 rifles.
The Walloon region, in which Liège lies, includes a mix of Flemish and French speakers, although most are the latter. And Wallonia, at least its regional government, is currently owner of the company in Herstal named Fabrique Nationale. It translates roughly as "National Manufacturer," but when combined with d'Armes de Guerre you have "National Maker of Arms for War." That is somewhat of a misnomer these days, as the Herstal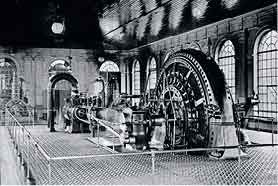 Group's Fabrique Nationale, which certainly makes arms (only some of which are for war), is truly an international company with manufacturing facilities in Belgium, Portugal, Japan and, of course, the United States. The name changed to the far less belligerent Fabrique Nationale Herstal in 1970. But even today the storied gates bear the words "Fabrique Nationale d'Armes de Guerre."
So, in 1889 Fabrique Nationale d'Armes de Guerre was set up by about a dozen Belgian armsmakers, including familiar names such as Dumoulin, Francotte, Nagant and Pieper. For technical assistance, the Belgians turned to Berlin's Ludwig Loewe to set up the plant in Herstal, a suburb of Liège. The first FN Mauser 1889s rolled off the factory floor in 1891.
But what would become of FN after the fulfillment of the 1889 contract wasn't really settled by those who set up the corporation in the first place. Some wanted it dissolved (not wanting the competition), others wanted to continue to operate FN and go after foreign orders. In any case, the company entered into foreign sales of military rifles and ran smack dab into competition with Loewe. In the end, control of the company ended up in the hands of Ludwig Loewe.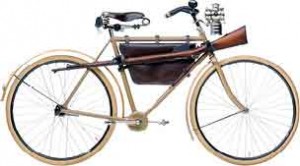 Not Just Guns
Gun companies often have to diversify in tough times. Smith & Wesson still makes handcuffs, and Winchester made roller skates and baseball bats. FN had to get into the bicycle business in 1897 because its German owners did not want to compete with the Belgians for foreign military contracts. To its credit, there was innovation in its wheeled products, including a "sans chaine" (chainless) bicycle. And, being a company wanting to sell more bicycles, FN offered bikes "avec chaine" as well. The company also entered the car and motorcycle businesses, but bicycles are what led to what would become a legendary partnership between John Moses Browning and Fabrique Nationale.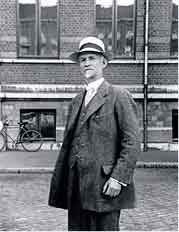 The Browning Connection
John Moses Browning was instrumental in FN's success, which is good because FN owns Browning now. It all started with what smells a little like industrial espionage. Hart O. Berg, FN's sales manager of external affairs, was in the United States in 1897 finding out what he could about American bicycle technology when he was introduced to John Moses Browning. Browning had invented a blowback-operated semi-automatic pistol in what would come to be called .32 ACP. Berg had a modern plant looking for something to produce; Browning was squabbling with Winchester over royalties. Browning gave the little pistol to Berg, who took it back to Belgium. It fired 5,000 rounds without a stoppage. Browning was offered a contract, and his response is still in the FN Herstal archives.
"Ogden July 26 - 97
"Received of the Fabrique Nationale d'Armes de Guerre. Two Thousand dollars ($2000.00) in payment on Automatic Pistol as per contract.
"John M. Browning
"Matthew S. Browning"
Browning continued to invent pistols and send them to FN to manufacture. Some models were produced by both Colt and FN with slight variations-the Model 1903 being one. But it was with FN that Browning worked, literally, until his death. He traveled overseas for the first time in 1902 to bring FN the world's first successful semi-automatic shotgun, the Auto-5 (one of many trips he made to FN). It was with FN that Browning chose to make it, along with the Superposed and his .22 slide-action and semi-automatic rifles. He offered his new designs to FN first, and he allowed FN to mark guns with his name in 1907. And Browning was at FN when he died in 1926. He was such a revered and respected figure that he lay in state in the FN boardroom. Work was interrupted so every employee could pay their respects to le maître or "the Master."
The FN Browning partnership had been a good one. In fact, FN has made guns under the Browning brand almost uninterrupted, except during the world wars, since 1899. Eventually, Browning was acquired by FN in 1977.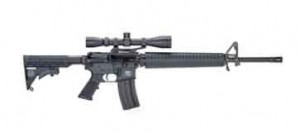 FN And The U.S. Military
Fabrique Nationale started off as a military arms company. From the first Model 1889 delivered in 1891 to FN Browning Model 1900 adopted by the Belgian government, the production of martial arms has been key to FN's success. In the 1920s and '30s, FN was very active in military sales, concentrating on Browning-designed machine guns, the BAR-based models and Mauser-based rifles. Then of course, there was the Grande Puissance or High Power pistol. During the Cold War, FN became one of the world's greatest military armsmakers, and continues that tradition today. Most Western armies since World War II are using or have used FN rifles or machine guns, and its designs have led the free world for more than 60 years.

The U.S. military has been, at times, slow to adopt foreign designs (even though it copied them voraciously at one time). When NATO nations cast about looking for an infantry rifle to chamber the 7.62x51 mm NATO cartridge, most of the free world adopted the Fusil Automatique Léger, the FN FAL, as designed by Dieudonné Saive, the company's chief engineer who was John Browning's protégé. Although the U.S. military tested the T48, the Ordnance Dept. declared its own ingeniously designed M14 superior, adopting it in 1957.
When it came to general-purpose machine guns, again the U.S. Ordnance Dept. backed and adopted its favorite son, the M60 in 1957. That's too bad as FN's Ernest Vervier invented the better mousetrap with the Mitrailleuse d'appui général or Mitrailleuse á gaz, known today as the FN MAG at about the same time. The MAG combined Browning design elements, such as its locking and gas systems, with a feed system derived from the German MG42. It wasn't until 1976 that the U.S. military adopted the MAG, but as the M240 coaxial gun for the M1 Abrams tank. Eventually the Army and Marine Corps adopted the gun for infantry use as the M240B and M240G, respectively, as well as for other armored vehicles, aircraft and boats.
In 1981, FN built a manufacturing facility in Columbia S.C., and it is there that most military arms produced by FN for American troops have been manufactured. At the heart of the South Carolina plant are American workers who take pride in producing the guns used by our troops (as well armed citizens and police officers), but the tooling and manufacturing techniques in the U.S. plant mirror those at Herstal. The same machines and process used for cold-hammer forging of barrels in Herstal are also used in Columbia. And the same high level of quality control, gauging and checks, occur on both sides of the Atlantic.
Another feather in FN's cap came with the adoption of a modified version of the 5.56x45 mm NATO FN MINIMI as the M249 Squad Automatic Weapon in 1982. And FN has competed for and won contracts to build other makers' designs at the Columbia plant. In 1989, FN won the contract to produce the M16. FN America produces or has produced M4 carbines, M16 rifles, Mk 19 grenade launchers, and myriad variants of the M240 and M249 machine guns under contract for the U.S. military. In response to a U.S. SOCOM request, FN developed the Special Operation Forces Combat Assault Rifle (SCAR), which is made in Herstal.
Visiting FN Today
There are Herstal Group facilities all over the world. There is, of course, FN Herstal and a big FN ammunition plant in Belgium, but there is also a Browning plant in Viana, Portugal. Many Brownings, and some FN America products are assembled there. Then there is FN America's manufacturing facility in Columbia, S.C.
I was fortunate to visit FN in Herstal last fall with the "American Rifleman Television" crew. This season, we are airing two shows on FN's history, and in the fall we will air two more on FN's Infantry and Systems products. You can also see some of the video we filmed at AmericanRifleman.org.
There is a sense of pride in the Herstal plant over all the products the company has made: bicycles, motorcycles, cars, trucks, typewriters and jet engines. While in the Ars Mechanica Foundation showroom in Herstal last year, I saw what was, no doubt, the finest milking machine ever made (Belgian chocolate requires milk from Belgian cows, after all). And it bore an FN logo from a previous generation, with a crossed Mauser and the pedal of an FN bicycle.
FN has survived as a manufacturer by investing in technology, machines, engineering and innovation. Its Systems Division, with the remotely targeted and fired deFNnder (which is built around an FN M3R machine gun) is one of the most advanced land/sea systems in the world, and more and more of the electronic components are being produced by FN.
Then there are the gates. So many people have come and gone through them. John Moses Browning, Dieudonné Saive, Ernest Vervier, generals, prime ministers, kings and emperors. Not to mention more than six generations of men and women that have made guns. At its height, FN had more than 13,000 employees. Now there are a fraction of that worldwide. Gone now are the cars, motorcycles and bicycles. FN no longer makes jet engines (that business was sold to another firm). But it continues to do what it has always done best: make guns, whether they be military or civilian, machine guns, pistols, shotguns or rifles. Today, the famous gates remain, and behind them is a sleeker workforce that endeavors to preserve the legend of Fabrique Nationale.
FN America
In June 2014, it was announced that FNH USA, started in 1999, and FN Manufacturing in South Carolina, would be merged to form FN America. All the military, law enforcement and less lethal products continued to be offered to qualified agencies by FN America, and guns would be made as usual in Columbia.
The biggest growth for FN in recent years has been in consumer sales. FN had a long way to go back in the 1990s as much of what it made was not available to civilians (such as belt-fed machine guns), or imported by Browning. That's changed, new models made in the USA and familiar designs (such as the Super-X2, Model 70 and BAR) started to see modifications to reflect changing market demands, and they wear the FN name.
When it comes to handguns, FN America offers the U.S.-made polymer-frame double-action, hammer-fired FNX series. More recently, striker-fired versions have been introduced, and accompanying this article (p. 56) is the latest from FN-the FNS-9 Compact in 9 mm Luger or FNS-40 Compact in .40 S&W. Of course, the Belgian-made FN Five-seveN pistol, chambered for the 5.7x28 mm cartridge is imported (and FN sells ammo for it too). Sadly absent is the venerable High Power.
On the long-gun side, FN America offers the precision bolt-action SPRs, built around controlled-round-feed Model 70 actions with hammer-forged barrels (something FN is very good at) and the seriously upgraded chassis-stocked Ballista. The semi-automatic FN SLP shotguns are based on the operating system of the Winchester Super-X3, and they have been joined by the SC-1 Competition over-under, as well as by FN P-12 pump-action.
Familiar with the Browning BAR rifle? Well, put a new stock and thick contour barrel on it and you have the FNAR Competition model. Also in semi-automatics, there are the FN FS2000 in 5.56 mm, the FN PS90 in 5.7x28 mm and the several variants of the semi-automatic FN SCAR in 5.56 mm or 7.62 mm. They were joined last year by the 5.56 mm FN 15 series, which are semi-automatic-only rifles and carbines made on the AR platform in Columbia, something that plant has great experience making. The latter guns are something I have tried to talk FN into doing for more than a decade.