by
Mark A. Keefe, IV, Editorial Director
posted on May 1, 2018
Support NRA American Rifleman
DONATE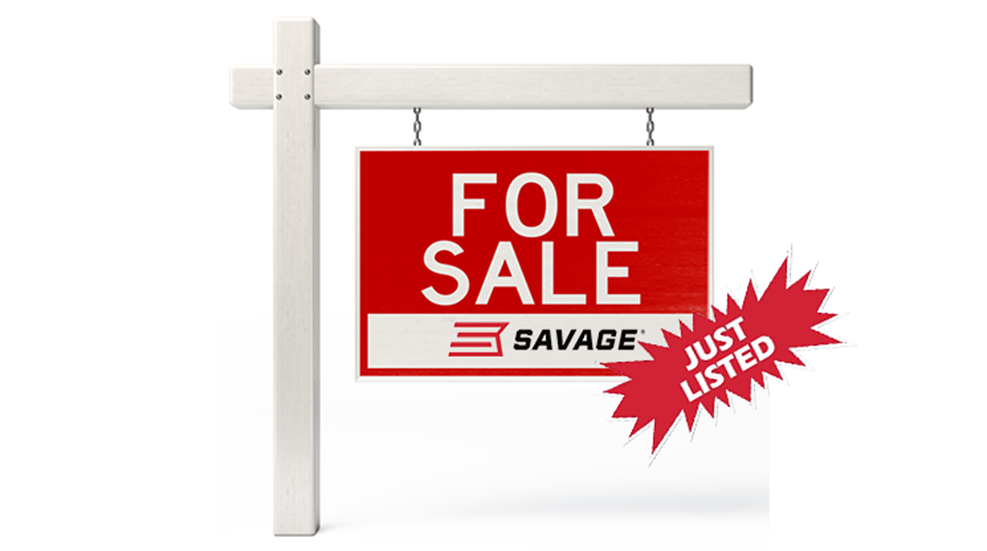 I'll say it again. Remain calm. Odds are you have heard Vista Outdoor is putting Savage Arms on the block. But there is quite a lot more to it, and it cannot be fully explained in a pithy meme or in 140 characters. This just in: "Vista Outdoor Inc. (NYSE: VSTO) today announced its strategic business transformation plan, designed to allow the company to focus resources on pursuing growth in its core product categories." You can read the full release here. And top Vista executives were on the phone right away to us.
"Our review identified product categories that are core to the company's long-term business strategy," said Vista Outdoor Chief Executive Officer Chris Metz. "We believe future investment should focus on categories where Vista Outdoor can achieve sustainable growth, maximize operational efficiencies, deliver leadership economics, and drive shareholder value."
To be clear, this was not a knee-jerk reaction to a moveon.org Astroturf petition drive and not "in light of recent events," as "The plan is a result of a comprehensive strategic review, which began in November 2017." And it's not just Savage.
"As a result of this evaluation, and with support from its board of directors, Vista Outdoor will focus on achieving growth through its market-leading brands in ammunition, hunting and shooting accessories, hydration bottles and packs, and outdoor cooking products." Whew, Camp Chef is staying (I'm not giving up my 10" Dutch Oven).
If you doubt Vista's commitment to the shooting sports, you need to have a look at what companies are not becoming a "strategic option." A perusal of the Vista Outdoor website reveals the company has no fewer than 50 brands, and it is choosing to focus, for solid business reasons, on what it calls its core businesses. This is a company that acquired a lot of brands over a short period of time.
"The company plans to explore strategic options for assets that fall outside of these product categories, including its remaining Sports Protection brands (e.g. Bell, Giro, and Blackburn), Jimmy Styks paddle boards, and Savage and Stevens firearms."

This is not an example of the corporate cowardice that we have seen from companies that are not committed to the shooting sports.
"Vista Outdoor is excited about the potential of each of our core businesses, particularly ammunition, which is our largest core business." said Metz. "An increased focus on our heritage ammunition business will manifest itself in more innovative and breakthrough new products introduced over the next few years. We also anticipate that by prioritizing this business, we will be able to invest more capital to further enhance and expand our global leadership position." Vista at heart is an ammunition and accessory company, and while Savage seems to be doing well (seen the AccuFit yet?), rumor has it that to take Savage where Vista would have liked would have required significant additional capital.
Speaking of that core ammunition business, the brands Vista will focus upon are Federal Premium, CCI, Speer Blazer, Estate Cartridge, Fusion, American Eagle and Force N Force. Then in the optics and accessories side, here are some more familiar and big names, including Bushnell, Bushnell Golf, Weaver, Simmons, Millett, Tasco, Night Optics Primos, Blackhawk!, Gold Tip, RCBS, Champion Range And Target, Butler Creek, Uncle Mikes, Eagle, Hoppes No. 9, Gunslick Pro, Outers Alliant Powder, Camp Chef, Camelback, Final Approach, M-Pro-7, Gunmate and Redfield. Odds are I missed a few. And expect big news on Bushnell later this week. This is not a company running from NRA members and the shooting sports. It's one that is trying to compete and succeed in a tough market.
So why is this happening? "Vista Outdoor expects that the execution of this process will significantly reduce the company's leverage, improve financial flexibility and the efficiency of its capital structure, and provide additional resources to reinvest in core product categories, both organically and through acquisition."
This is not an example of the corporate cowardice that we have seen from companies that are not committed to the shooting sports. Although I cannot necessarily condone the use of Tannerite and products from a certain Texas company that refuses to even sell its coolers to the The NRA Foundation, ("Yeti lied, coolers died"), this is not the same. No, when you look at the Vista portfolio, even with this "strategic transformation plan," there a lot of shooting sports names there—and I expect they will emerge stronger.
Top management assures us that CEO Chris Metz is "committed to the shooting sports but needs to drive shareholder value." Vista is, at its core, an ammunition company and an accessory company. We are told Vista is reinvesting in its core business—ammunition.  Savage would have required investment to become a full line in the firearms segment, Vista is not leaving the shooting sports industry, just sharpening its focus on certain segments.
And the sale of these brands is not a done deal, and it is not happening overnight. While I know nothing about the bicycle helmet business, I can say, unlike some companies out there, Savage is actually worth buying.