by
Mark A. Keefe, IV, Editorial Director
posted on June 6, 2019
Support NRA American Rifleman
DONATE
Now 75 years after the event, Operation Overlord-Neptune, better known as D-Day, we must remember in many ways—especially at Omaha beach; it was a near run thing.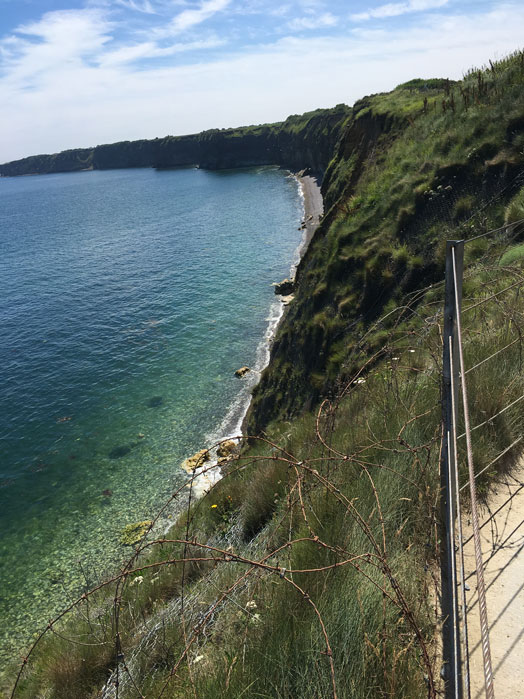 "Our landings in the Cherbourg-Le Havre area have failed to gain a satisfactory foothold and I have withdrawn the troops. My decision to attack at this time and place was based upon the best information available. The troops, the air and the Navy did all that bravery and devotion to duty could do. If any blame or fault attaches to the attempt, it is mine alone."
Thanks to the courage, bravery, sacrifice and blood of the 156,000 allied soldiers that went ashore on June 6, 1944, that message, drafted by General Dwight Eisenhower the night of June 5, was never sent. 

As historian Stephen Ambrose once said, D-Day and the fight for Normandy were a battle between boys raised on "baseball and the boy scouts" versus those indoctrinated by fascism of the Hitler youth. By the end of the day, those young men representing freedom and the ideals of Western democracy, one eight-round clip from an M1 Garand rifle at a time, had taken the first steps in the liberation of mainland Europe, and sealed the fate of one the world's greatest evils. There were many hard battles and casualties to come, but the opening of the Second Front was the beginning of the end of Hitler's despicable regime.

We've done a number of articles and stories in commemoration of this day of days, the one which author Cornelius Ryan called "The Longest Day." You can link to them below.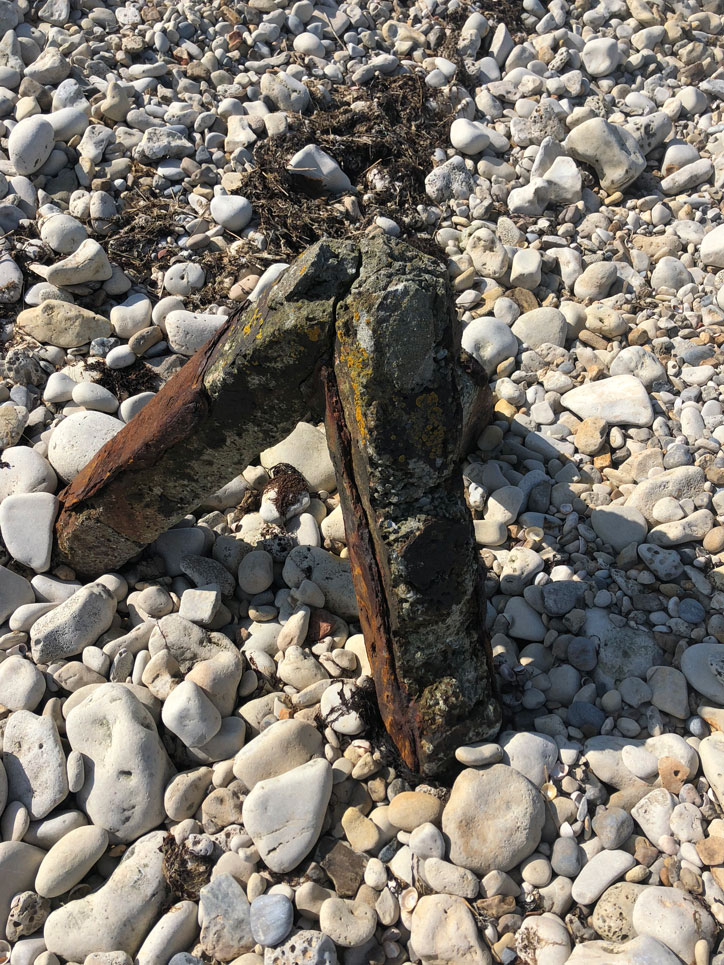 A lot of preparation and planning went into readying the Allied Expeditionary Force to take the war to Hitler's legions in France, and not all of it was done Allied staff officers. Some of it was done by the members of the National Rifle Association of America. During the war, NRA members served as marksmanship instructors, making sure that American boys knew how to shoot before they even got into uniform. Marine and recipient of the Medal of Honor Gen. Merritt Edson—later NRA executive director—gave this advice to mothers: "[I]n wartime, the military might not teach your son to shoot well enough to save his life. The best thing you can do for him is to ensure he learns to shoot a rifle as a boy." General Edson also wrote, "The ability to shoot straight is that part of national security which affects the individual more than any other."
NRA's pre-induction training program saw to it that hundreds of thousands of Americans knew how to fire a rifle and be riflemen long before they took the oath to protect and defend the Constitution of the United States.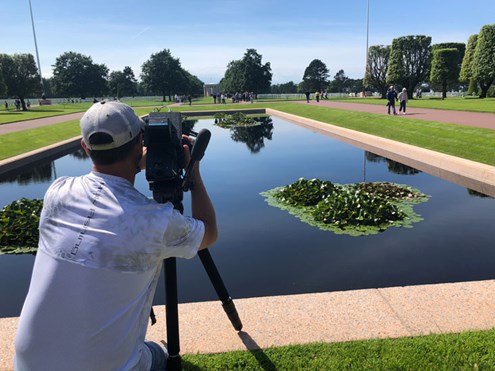 Last year, I was fortunate enough to be part of an "American Rifleman Television" crew that toured the Normandy invasion beaches and battlefields with the intent of sharing what our troops accomplished three-quarters of a century ago. If you want to know the price of our freedom, visit the Normandy American Cemetery and Memorial. Not every American can visit it in person, so we used the television show to take you there.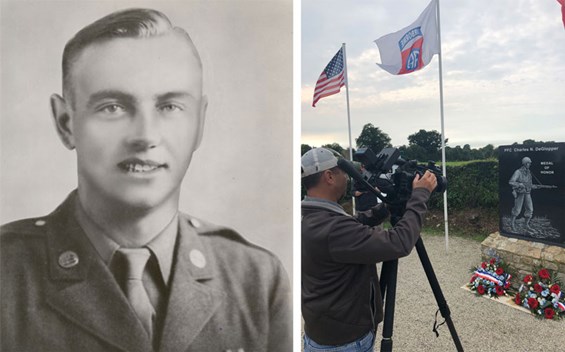 This is the memorial to PFC Charles DeGlopper, very near the exact spot where he was killed, using his M1918A2 BAR to suppress a German machine gun to allow the men from his unit to escape the murderous fire of an MG 42. All of those men survived the war, except for DeGlopper, who gave his life that day. He was posthumously awarded the Medal of Honor.
Our first four shows have aired already on the Outdoor Channel but a new series of four shows will air starting on July 12. We wanted to share what it was like to stand on Omaha Beach where rifleman Harold Baumgartner was hit. And then hit again. We want to show you the spot where PFC Charles DeGlopper used his M1918A2 to save the men of his platoon pinned by fire from a  German MG 42, sacrificing his own life in the process. We also went to where Lt. Col. James Rudder and his men of the 2nd  Ranger Battalion assaulted the cliffs of Pointe du Hoc to take German guns—that had already been moved inland—and then had to fight off German counterattacks for two days, hanging on literally by their fingernails.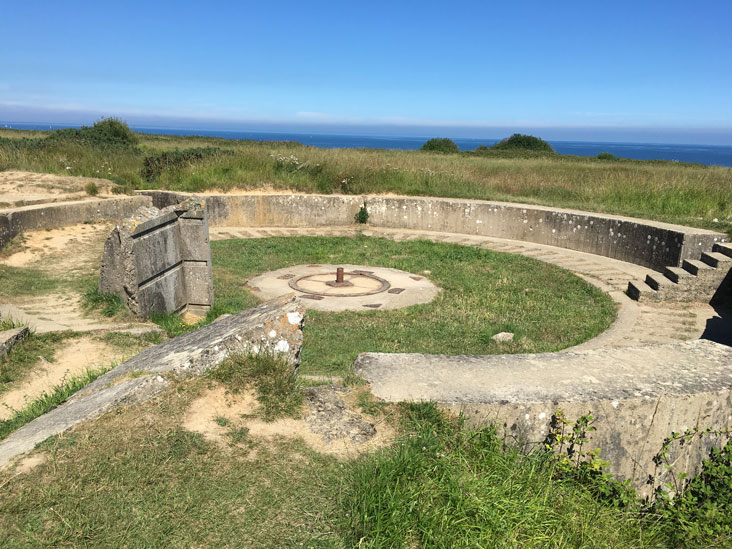 And we also paid our respects to 9,380 American war dead that will forever remain in France. Two in a particular, whose stories we tell on the TV show, are Lt. Jimmie Monteath and Sgt. Frank Pergory. Both men were to receive the Medal of Honor, posthumously. Lieutenant Monteith was killed as he led men from the "Big Red One" off the beach and up the bluffs at Bloody Omaha. Sergeant Pergory was killed by artillery fire six days after he single-handedly took his battalion's objective on June 8, getting the 29th Division moving inland.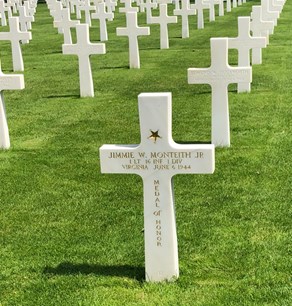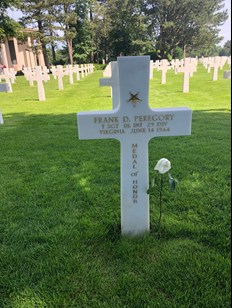 Through the magazine, our website and "American Rifleman Television," we are attempting to remember those who fought, including those who lived and died, for freedom's sake. Even those who survived are few in number today, we will tell their stories, and we remember them and what they did. The battle for Normandy, the beginning of the end of Nazi Germany, was won by the bravery and marksmanship of free men.
Lest we forget.

Additional Reading:
D-Day Plus 75: Arms of the Airborne  
The Men and Guns of Pointe du Hoc
The Keefe Report: 2nd Lt. Kelso C. Horne   
The Keefe Report: It's My Second Amendment   
The Forgotten Guns of D-Day   
The Most Famous Rifle of D-Day ... Wasn't There   
Throwback Thursday: Letter From D-Day  
Hedgerows of Normandy
Cable From Normandy
The Keefe Report: Remember Those Fellows—D-Day + 74
Video: American Rifleman TV: Don Burgett, Part 1  
Video: American Rifleman TV: Don Burgett, Part 2  
Hotter Than The Hinges of Hell's Gates–Don Burgett