Support NRA American Rifleman
DONATE
Gallery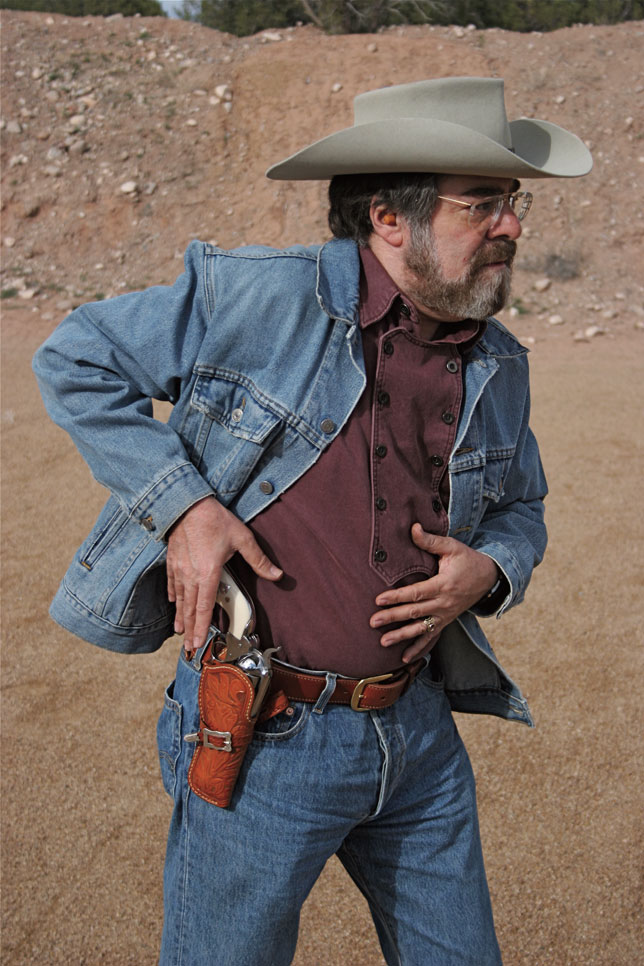 Reach
The left hand is kept close to the body, out of the way.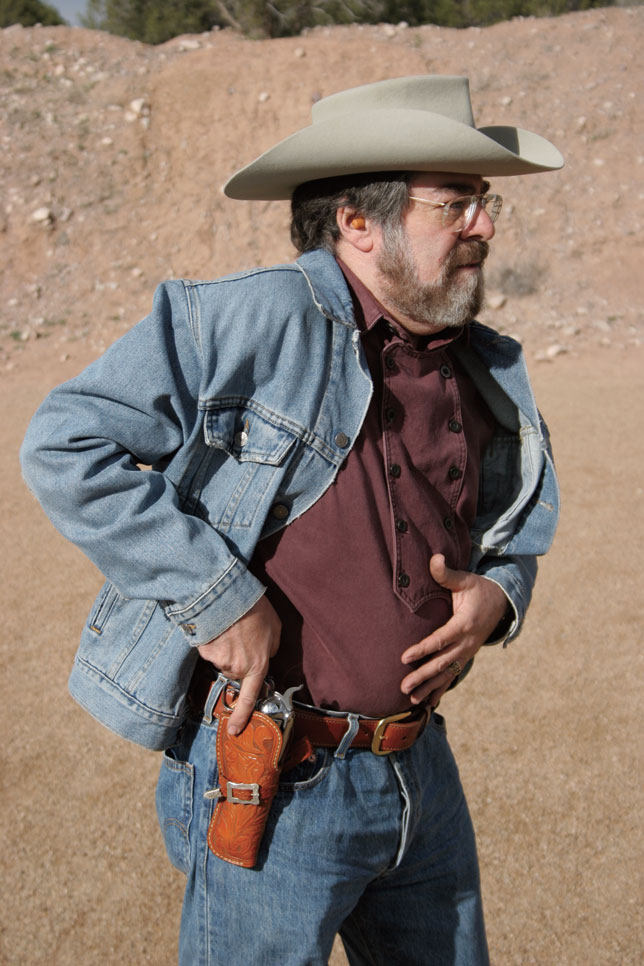 Contact
Contact is made and, as the gun is withdrawn, the trigger finger remains outside the trigger guard and holster.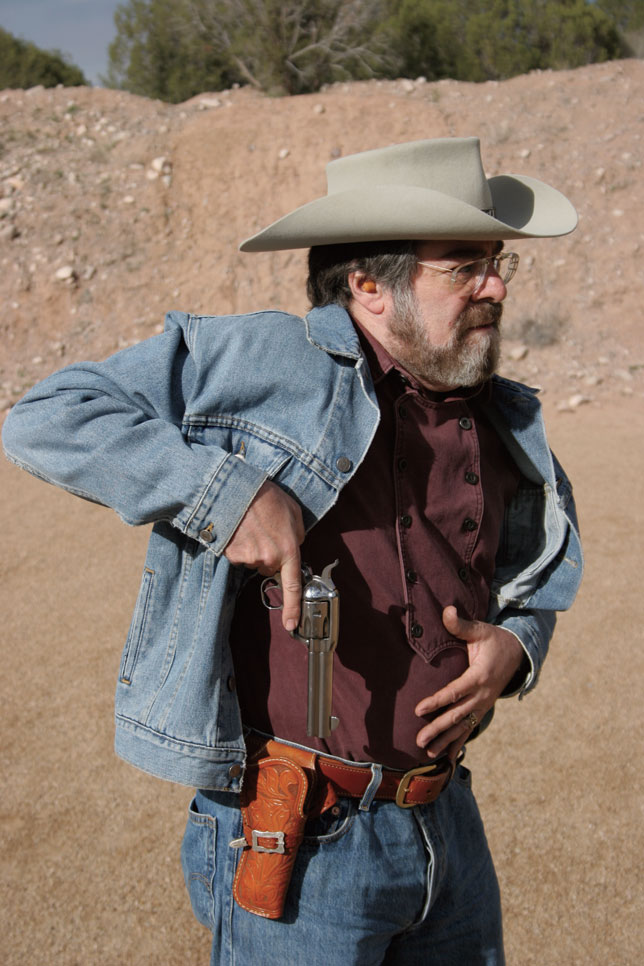 Clear
As the gun clears leather, the trigger finger still rests on the frame, away from guard.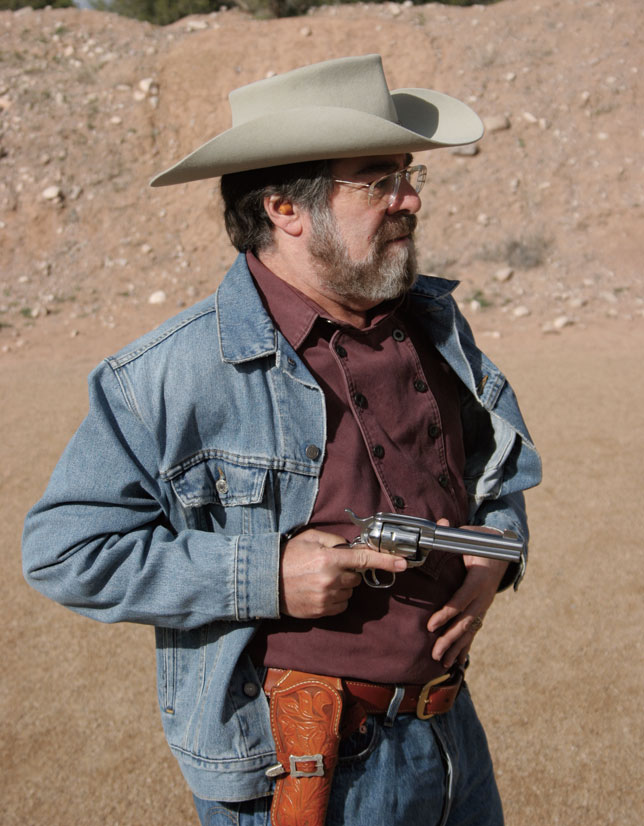 Pivot
As the hand pivots the gun toward the target, the trigger finger aids in bringing the muzzle on target.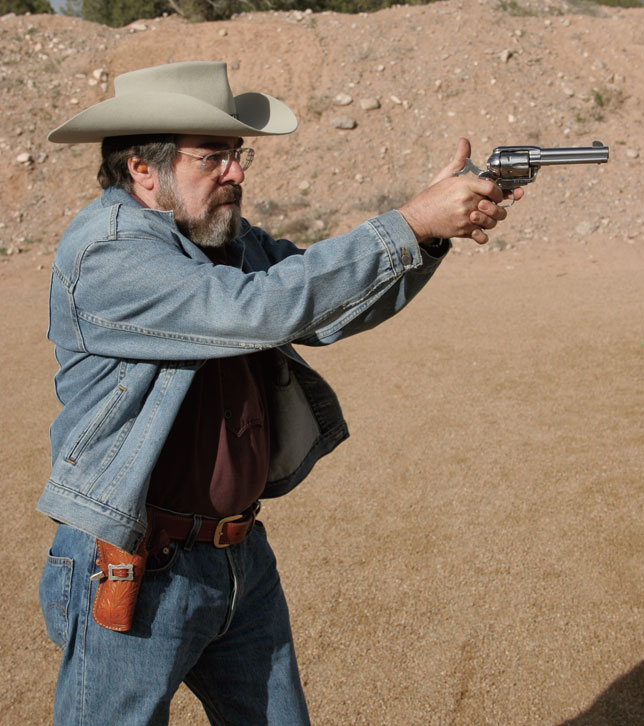 Support
The support hand comes up to the gun at eye level and the support hand's thumb cocks the hammer. The trigger finger enters the trigger guard as the sight picture is obtained, and the gun is fired.