by
posted on October 15, 2021
Support NRA American Rifleman
DONATE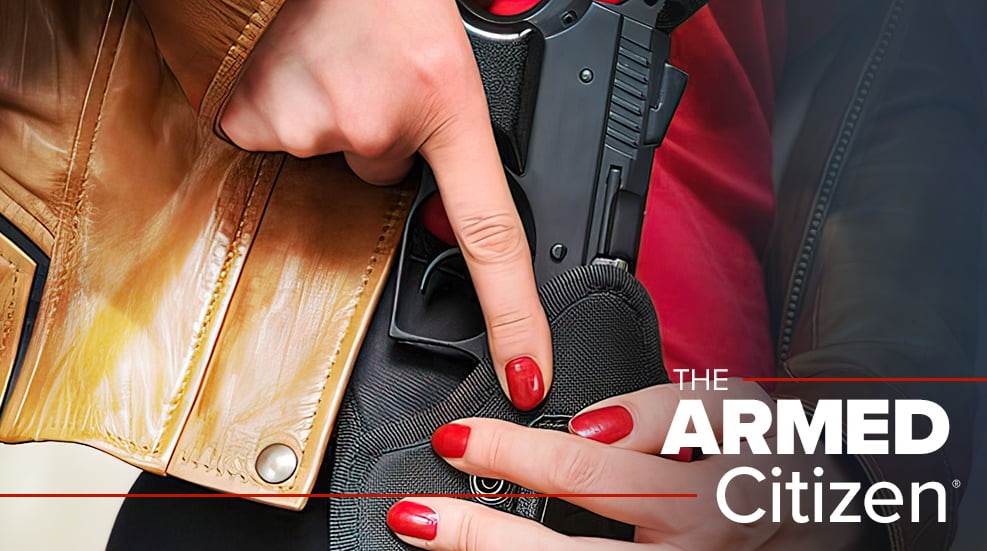 Armed Citizen® Today

A would-be robber received a rude awakening when he forced his way into a Bonney Lake, Wash., home on Aug. 31, 2021.
The incident started when the 46-year-old intruder arrived at the residence around 11:09 a.m. that Tuesday morning and immediately began to force his way inside. Once inside, the would-be robber then ran into the homeowner's 31-year-old son. A confrontation ensued, which then escalated into a full-on brawl between the two.
During the fight, the homeowner's son managed to retrieve a firearm and shoot the attacking home invader, striking him once. The shot subdued the attacker, and the noise of the gunfire alerted the neighbors of the situation, who in turn called authorities. When police arrived, the found the stricken would-be robber. He was rushed to a hospital but was pronounced dead when he arrived. (kiro7.com, Seattle Wash., 09/01/2021)

From the Armed Citizen® Archives - March 1987
Celester Thompson saw three men start to break into her Tulsa, Okla., home and figured she was about to be robbed. She woke her son, and the pair armed themselves and hid in the bathroom. When the first of the burglars entered the home, the mother and son captured the intruder and held him for police. The accomplices fled. (The World, Tulsa, Okla.)