by
posted on July 15, 2012
Support NRA American Rifleman
DONATE
Gallery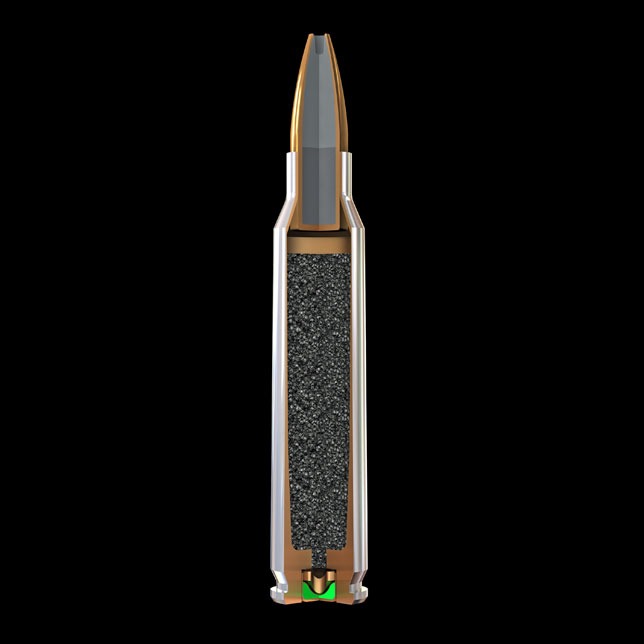 Very Similar
Externally, there is no difference in the .223 Rem. and the 5.56 NATO cartridge. The difference is found in the pressure each cartridge generates and in the way the chambers are cut into the barrel.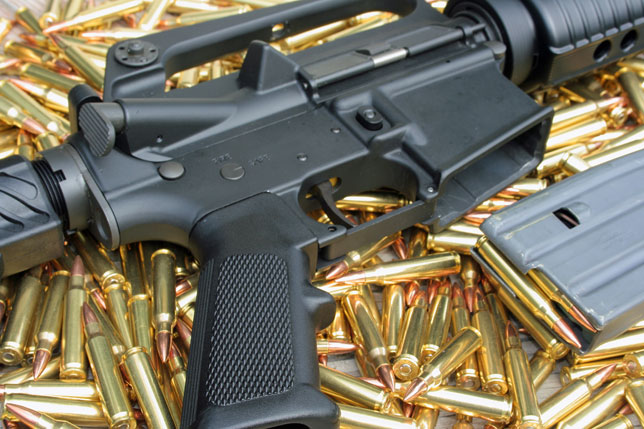 Popular Load
The .223 Rem. is arguably the most popular center-fire rifle cartridge in American right now. It might also be the most versatile.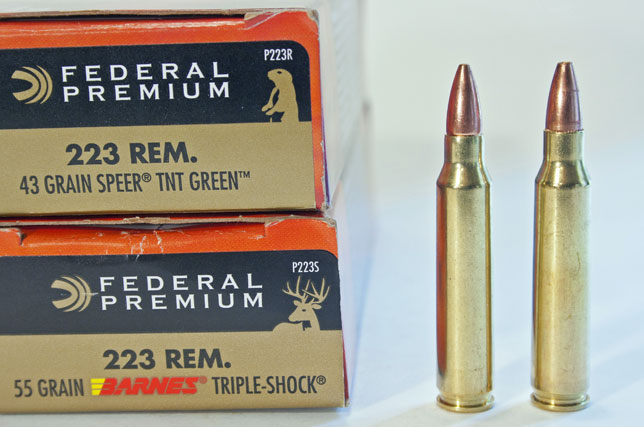 Options
Ammunition options vary widely with .223 Rem. Ammo is available loaded with varmint bullets or bullets that will work on deer. You can even get both loaded with green—environmentally friendly—bullets like these.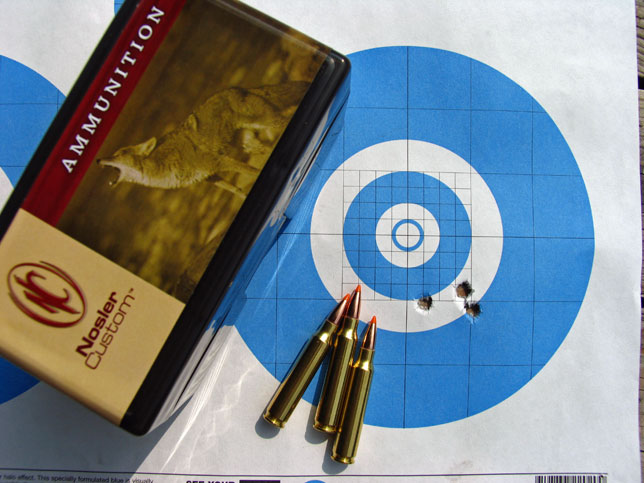 The Standard
The 55-grain bullet is the most popular bullet weight for the .223 Rem. Most all rifles have a fast enough twist to stabilize this bullet so that it will deliver good accuracy.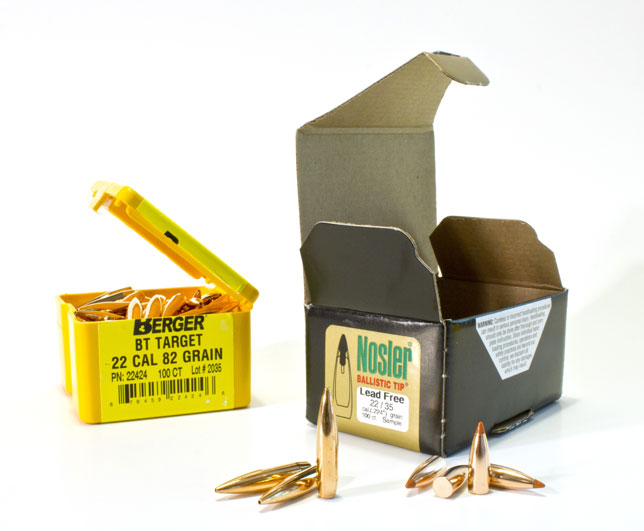 Variety
Bullets for the .223 Rem. can vary in weight and length. Shown here are Nosler's 35-grain Lead Free bullet and Berger's half-inch longer, 82-grain Target bullet. The Nosler will work with a 1 in 14 twist; the Berger needs a 1 in 8 twist.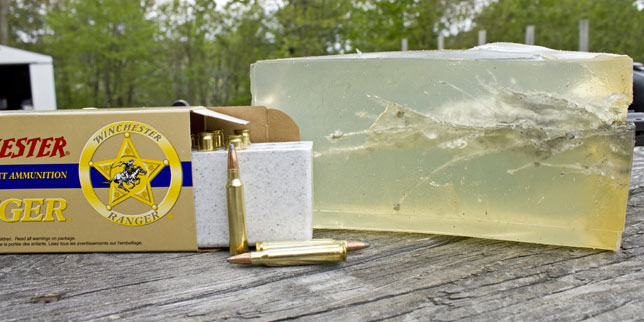 Winchester
Some .223 ammunition is specifically designed for tactical applications like shooting through auto glass. This Winchester Ranger load uses the Winchester 64-grain Power Point bullet, which also works great for deer.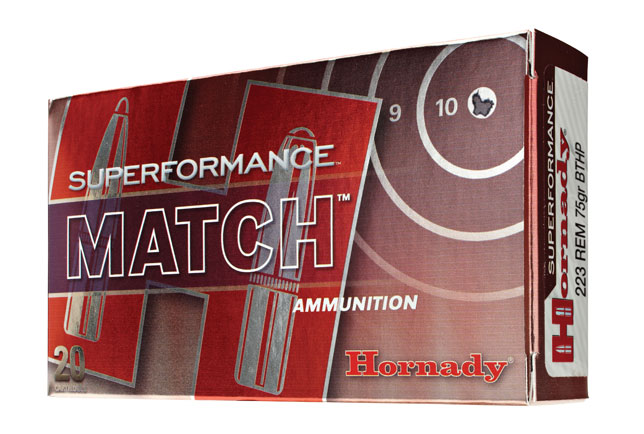 Superformance
Hornady has stepped up the velocity for .233 Rem. match-grade ammunition with the introduction of its Superformance Match line of ammo.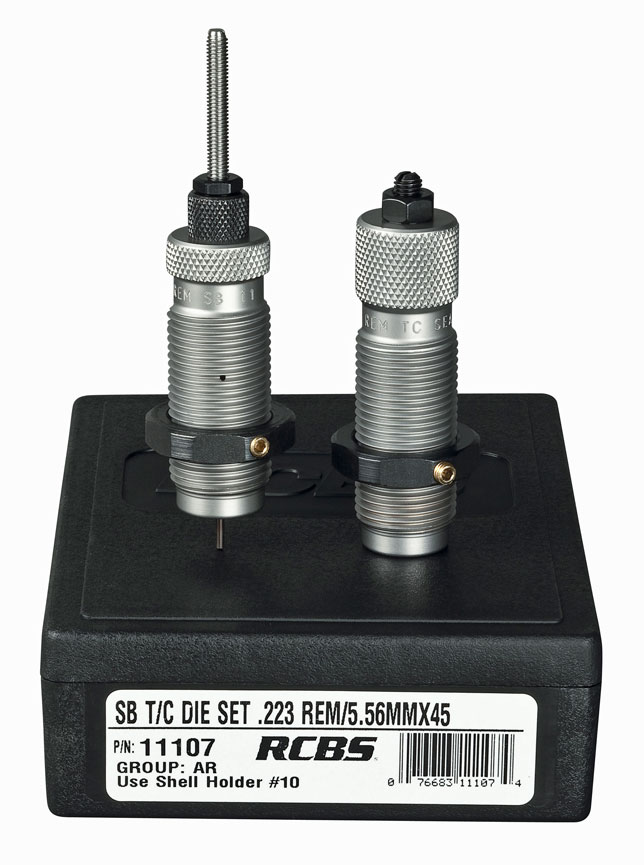 AR Reloading Dies
If your .223 Rem. is an AR, RCBS now offers reloading dies specifically tailored for those type rifles to insure reliable feeding and excellent accuracy.

Nosler Ballistic Tip
This gelatin block shows the destructiveness of the fast moving, 40-grain Nosler Ballistic Tip when fired from a .223 Rem. No wonder it makes short work of varmints.