Support NRA American Rifleman
DONATE
Gallery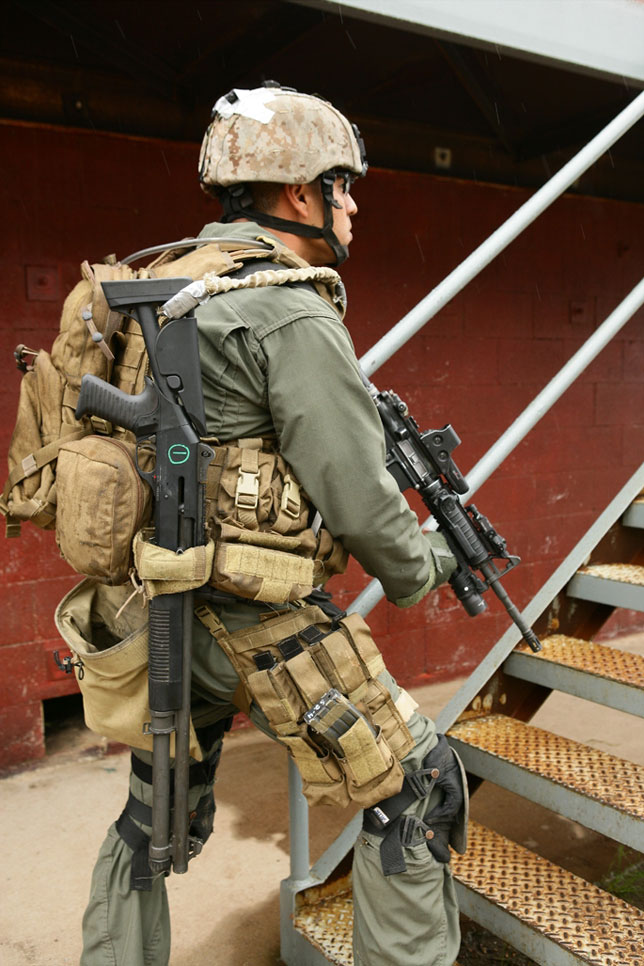 Breaching Gun
Is this shotgun in a tactical holster? It could be, according the definition of one offered in the accompanying story, except that in this case it's a breaching shotgun used to blow door locks. The main requirement for a tactical holster is that it's there to provide a remedial solution when the primary firearm goes down.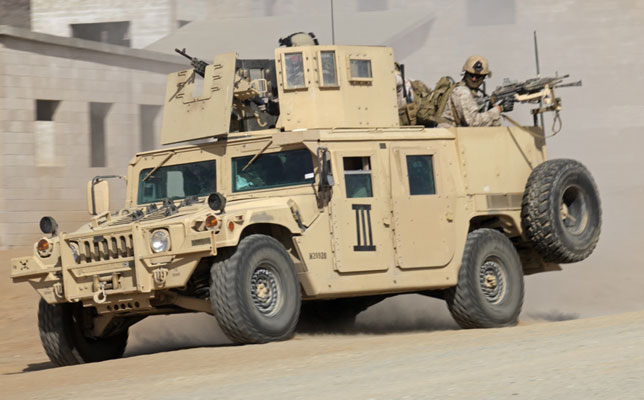 Getting Out Fast
Military operations in urban terrain (MOUT) require the use of armored Humvees. Despite their obvious bulk, the inside of one of these babies is actually very cramped and a thigh-holster can easily entrap the wearer when trying to exit quickly. Vehicle-mounted operations have led to a new genre of tactical holster, the chest-mounted holster.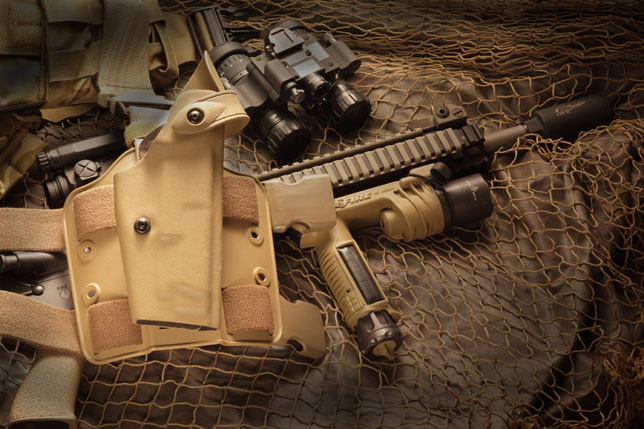 The Original
The holster that started the tactical genre—Safariland's legendary 6004. This rig has gone through quite a few revisions to its current state. Note the ergonomic "plate" behind the holster conforming to the shape of a thigh.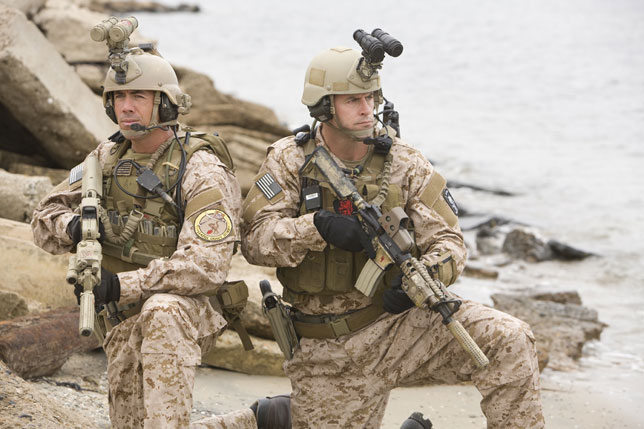 Today's Tactical Holster
Navy SEALs at Coronado Island show the placement of a tactical holster in today's real-world. Both men are armed with the Mk 18 carbine, a SOPMOD version of the M16 with a 10.5-inch barrel made for the SEALs and other Special Forces.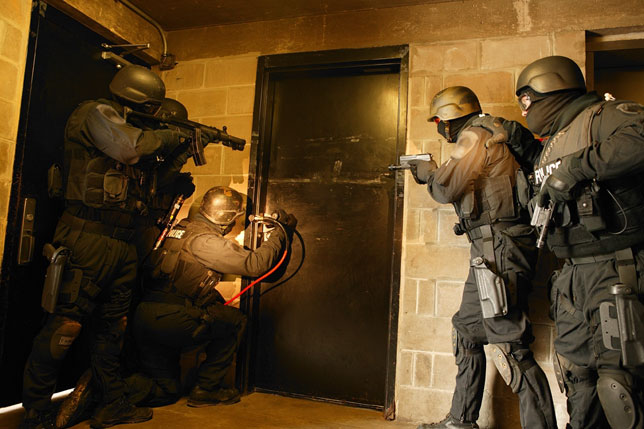 Staying with the Original
A SWAT team initiates a mechanical breach on a steel door with a "jam spreader" while wearing Safariland 6004 thigh holsters. SWAT teams remain adherents of the drop-rig, or thigh-holster, because they rarely have to deploy quickly out of a vehicle, so snagging is not such an issue.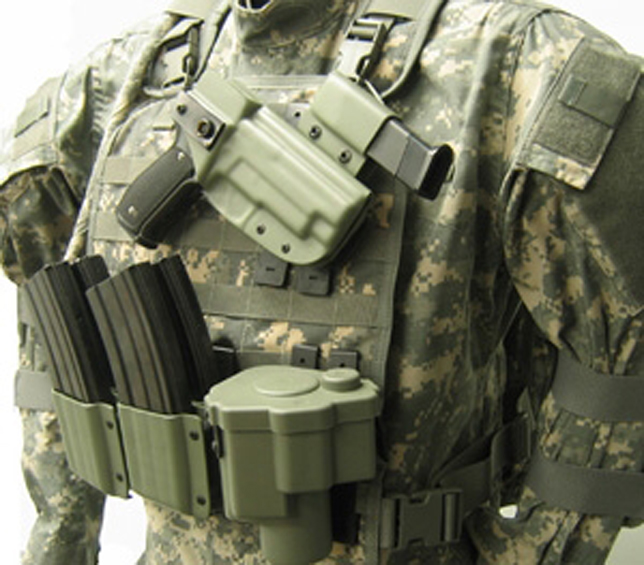 Chest Rigs
A chest-rig made by BladeTech. Some remain leery of chest-rigs because of the virtual certainty of "sweeping" yourself as you draw, although strict adherence to safety by keeping your finger off the trigger will minimize the danger.