Support NRA American Rifleman
DONATE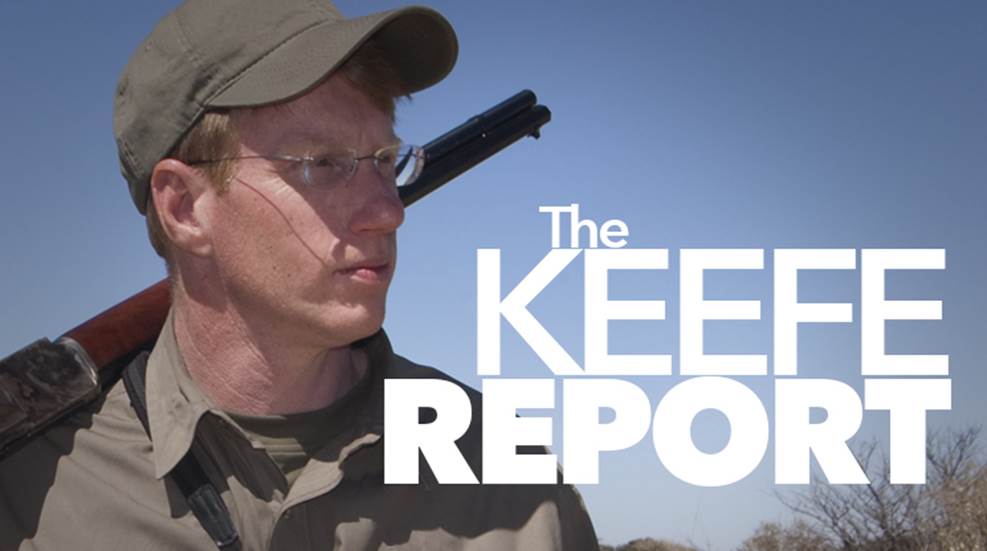 We have a winner for "Snap Shots Week 6: Nice Fish … And a Pistol Bayonet," and that is Lawrence McConnell from Facebook. "1 pound bass caught by two 12 inch fishermen." Thanks, Lawrence, be careful with your pistol bayonet.
When you have magazines dating back to 1885, you end up flipping through pages and chuckling at times over what you find. Although American Rifleman is the world's oldest and largest firearms authority, it doesn't mean we can't have a little fun. And we're willing to share that fun with our readers. Here's a gem from our predecessor Arms & The Man.
"I don't what that thing is, but it better get back" … While intended to promote the utility of the Remington Autoloading rifle, what we have here instead is a well-armed sportsman once again aiming at piece of marginal taxidermy. When did correspondence classes for taxidermy begin anyway? "Can you stuff Tippy?" Back around the turn of the century, getting wild animals to hold still for the camera was an iffy proposition. Much better to use a stuffed one. It could be a bobcat, although it appears to be more of tail-less beaver. Or it could be a botched housecat. "But Fluffy didn't have a hunchback." Regardless, it needed to be repelled at gunpoint.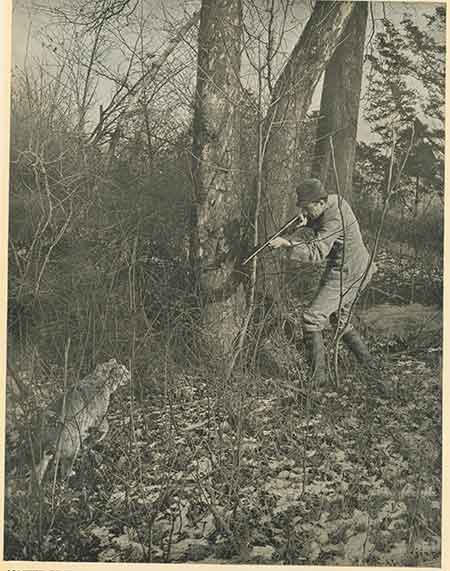 Keep it clean. Bloomberg probably pays an intern minimum wage to read this blog. Entries will be subjectively judged by staff editors between takes of the TV show, testing guns and making authors seem literate. The winner and others we deem worthy will be printed here. All judgements final. No returns. Winner will receive a random item from a box under Mark Keefe's desk the manufacturer did not want back, yet was marginally valuable enough to not throw away.
This week, we have a prize that is actually, well, a real prize. It is a nifty, brand-new Champion Pivot Bi-Pod 13.5-23". There is no gimmick, gag or joke. It is really nice bipod that attaches to a front QD stud. Still in original, if not slightly yellowed, factory packaging.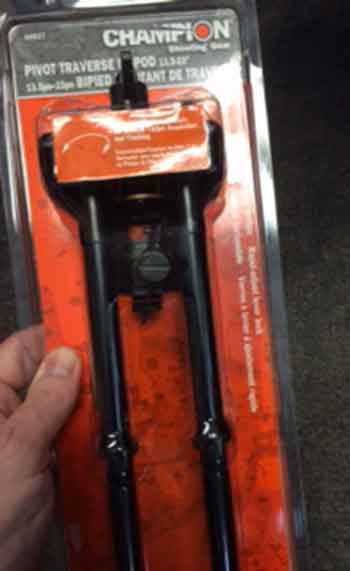 We reviewed it a couple years ago. Apparently, someone at Champion goofed because we found a box that had five of them and used the box for something else. One remains, and it could be yours for the right caption.
Official Snapshots Rules:
• Caption submissions must be made in the comments section of this blog, or on the corresponding Facebook post.
• One winner will be chosen, selected by Mark Keefe or a randomly selected guest judge.
• Keep it clean, folks.