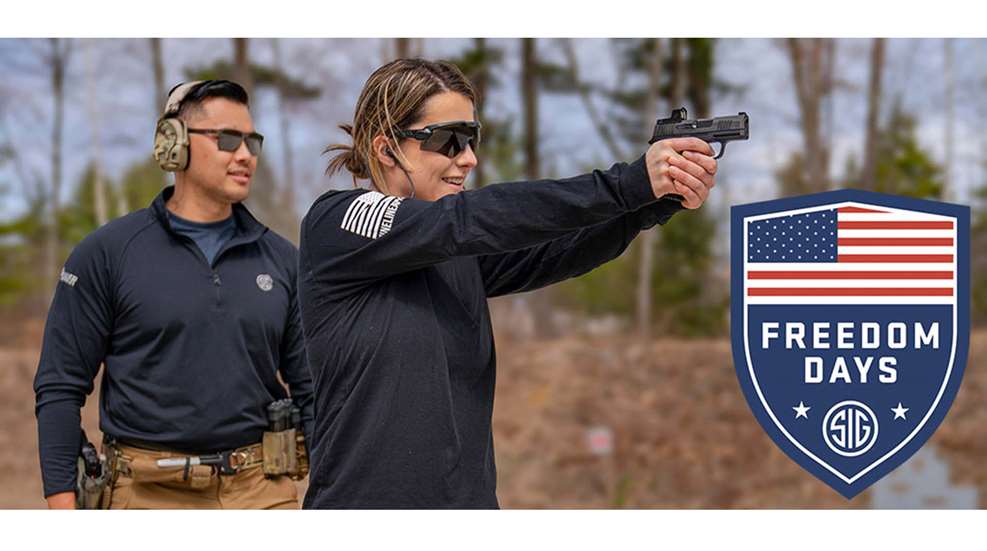 SIG Freedom Days takes place May 6th through 8th, this Friday through Sunday at the Ben Avery Shooting Facility near Phoenix, Ariz. It's the first ever total consumer SIG range and shooting experience hosted by SIG Sauer and offers enthusiasts an opportunity to shoot nearly 50 different SIG Sauer firearms. In addition, Mossberg—America's oldest family-owned and operated firearms manufacturer—will be the sole shotgun sponsor at the event.
The gathering is open to the public and cost for a daily pass is $79.95. Attendees, to the extent permitted under applicable law, may have the opportunity to shoot Mossberg's new optics-ready 940 Pro Tactical autoloading shotgun and the company's legendary 590A1 pump-action shotgun.
SIG Sauer guns available include the newly released SPECTRE Comp Series of guns, the EDC P365 series, the P320 and the MCX rifle in multiple configurations. In addition, soon-to-be-released SIG firearms will also be on hand.
Demonstrations from Team SIG's professional shooters, including Jerry Miculek will take place throughout the weekend. Team SIG Captain and Carry Optics World Champion Max Michel will provide tips and drills about carry optics, Lena Miculek will offer carry techniques ideal for women and many other information seminars will be conducted throughout the event.
It's also a chance to connect with some of the biggest companies in the industry, including Black Rifle Coffee Company, XPEDITION Archery, 5.11 Tactical, Fieldcraft Survival, Guns.com and more. Notable personalities will also be on hand, like New York Times best-selling author Jack Carr, Justin Melnick and his dog Dita from the popular series "SEAL Team," and there's also the opportunity to meet MSG Scotty Neal (ret.), from the notable "12 Strong" initiative in Afghanistan.
SIG Freedom Days daily passes are available online and include the opportunity to shoot 10 stages with SIG rifles and pistols—ammunition included—and access to the long list of activities and demonstrations.