by
posted on May 22, 2020
Support NRA American Rifleman
DONATE
Unveiled just weeks before SHOT Show 2020, O.F. Mossberg & Sons Inc., came to market with its 940 JM Pro, a 12-ga. shotgun designed to suit the needs of today's competition shooters. In fact, the new 940 JM Pro was designed in conjunction with Jerry Miculek, whose initials JM have been added to the name of this tournament-ready semi-automatic.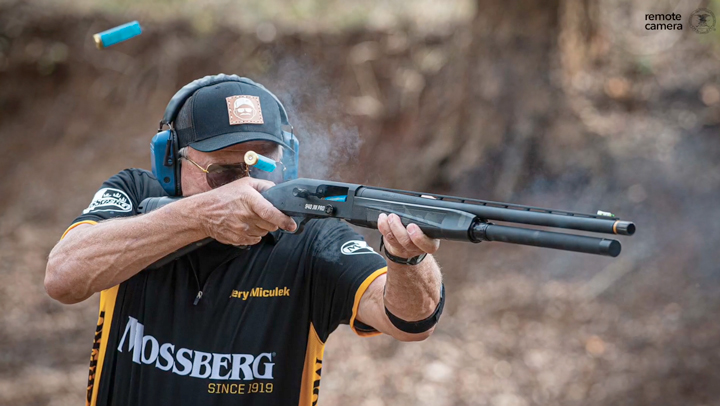 Starting with an aluminum receiver borrowed from Mossberg's successful 930 series of gas-piston operated shotguns, Miculek's design work resulted in an improved system ready for top-level competition. An upgraded piston design combines with advanced coatings to limit the buildup of carbon fouling. This resulted in a self-loader that runs cooler, faster and longer between cleanings.

The 940 JM Pro was tuned for speed, and since the limiting factor of competitive shotgun shooting is loading, this is an area where Miculek and Mossberg improved its 940 JM Pro—the loading port, elevator and shell catch were adapted to eliminate the potential for snagging and pinching, resulting in a shotgun that is quick and easy to load.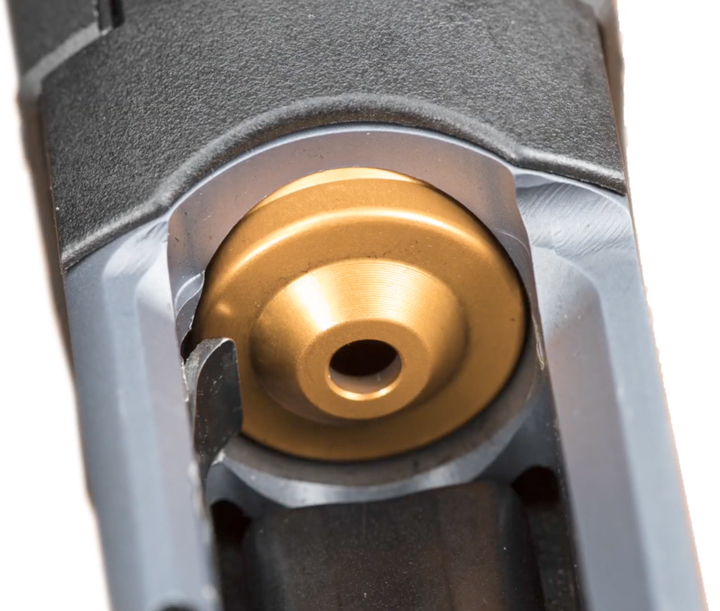 Mossberg engineers redesigned the barrel on the 940 JM Pro and included is a 24" unit threaded for the company's Accu-Choke-pattern tubes. Mossberg includes extended chokes built by renowned choke-tube manufacturer
Briley Mfg
. Topping the barrel is a 3/8" ventilated rib with an attached
HIVIZ Shooting Systems
fiber-optic front bead. The barrel is chambered for 3" 12-ga. shells and extended magazine tube has capacity for up to nine rounds.

Oversized controls are provided on the 940 JM Pro shotgun, designed to aid the shooter when time clock is ticking. Within the gun's trigger guard is a cocked-hammer indicator to notify the shooter the gun is capable of firing.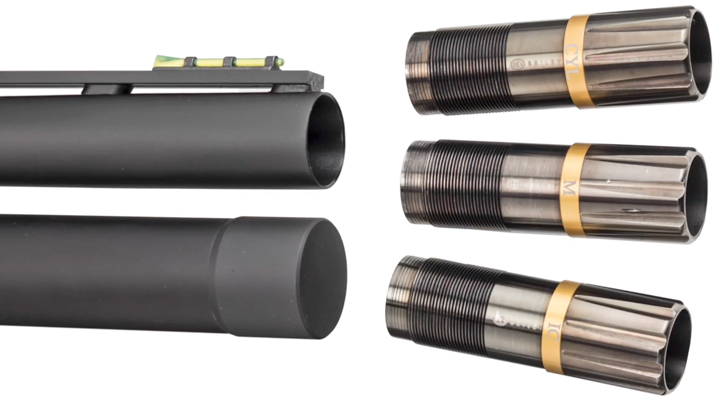 The receiver is anodized with a custom tungsten color that contrasts with the gold-colored controls. A purposefully redesigned fore-end has been thinly-sculpted to better fit a shooter's grip and contains panels of texturing for positive purchase. The buttstock houses a redesigned buffer buffer system and features a generous recoil pad that comes with spacers and shims allowing the shooter to adjust for for length of pull as well as cast and drop.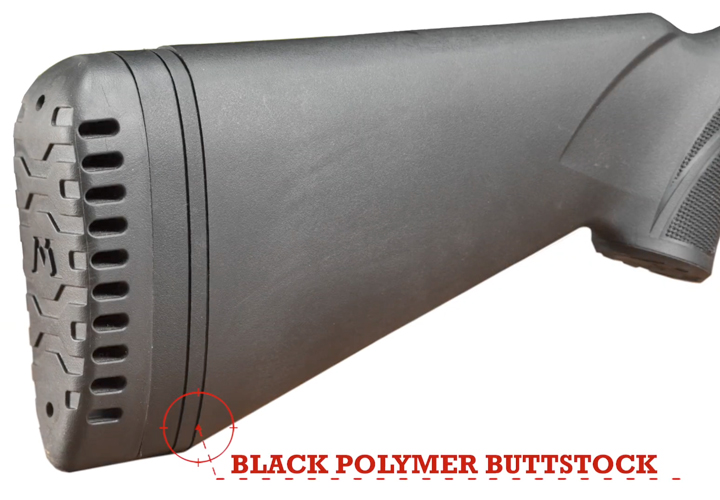 To learn more about the Mossberg 940 JM Pro 12-ga. shotgun, watch our NRA Gun of the Week video above.

Mossberg 940 JM Pro Specifications
Manufacturer: O.F. Mossberg & Sons Inc.
Model: 940 JM Pro
Action Type: gas-piston-operated, semi-automatic shotgun
Chambering: 12-ga; 3"
Receiver: anodized aluminum
Barrel: 24"
Stock: black polymer
Sights: HIVIZ fiber-optic
Trigger: 4-lb., 11-oz. pull
Weight: 7 lbs., 8 ozs.
MSRP: $1,015
mossberg.com

Further Reading:
Mossberg 590 Shockwave Review

Range Review: Mossberg MC2c
Field Tested: Mossberg 590 Shockwave—20 Ga.

Exploded View: Mossberg Brownie Pistol
Combat Shotguns of Vietnam War
---
Extras:

NRA Gun of the Week: Mossberg Patriot Vortex Series


NRA Gun of the Week: Mossberg 500 ATI Scorpion Shotgun


Handguns of World War I, Part 4


Rifleman Review: Ruger Mark IV Hunter


Greek Model 1930 Mauser