Gallery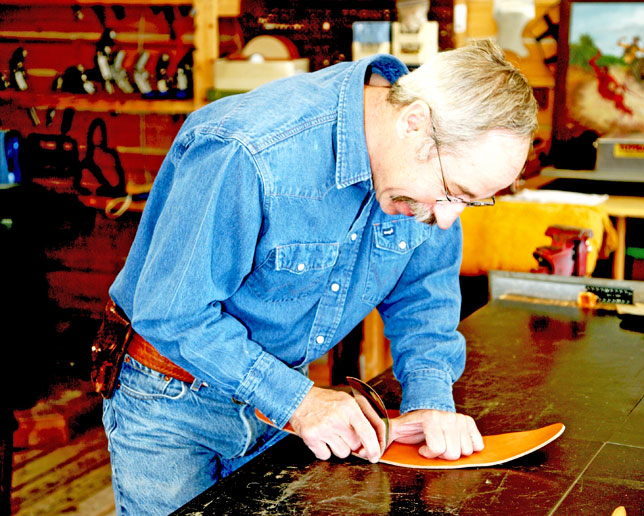 Hand Made
While Von uses patterns to maintain consistency, and each holster begins as a long back of fine cowhide. Holsters are hand-cut, hand trimmed, hand stitched and hand finished. In a day of ultra-mass production, it is refreshing to see old-school hand work being employed.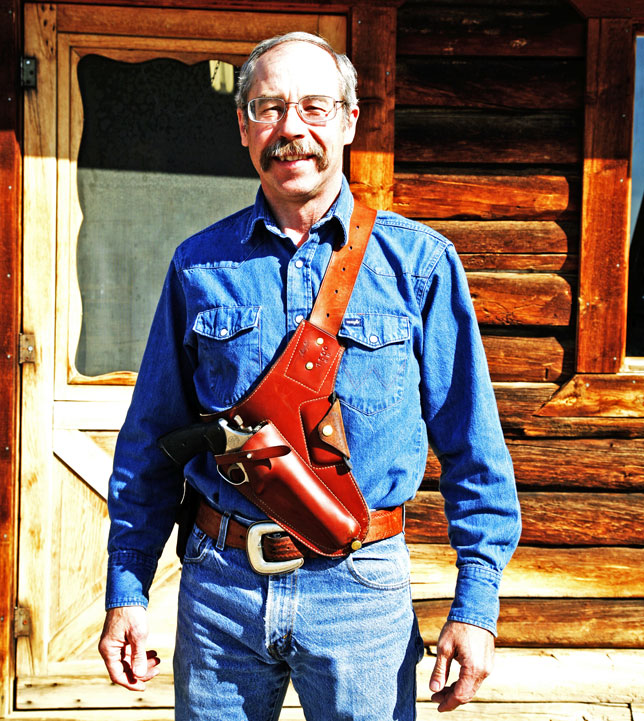 Chest Carry
It takes less than five seconds to switch to a chest position. The Wyoming Combination Holster is extremely versatile. Whether wearing heavy clothing or light, carrying a backpack or even humping a quarter of an elk off the mountain, your pistol is always at the ready.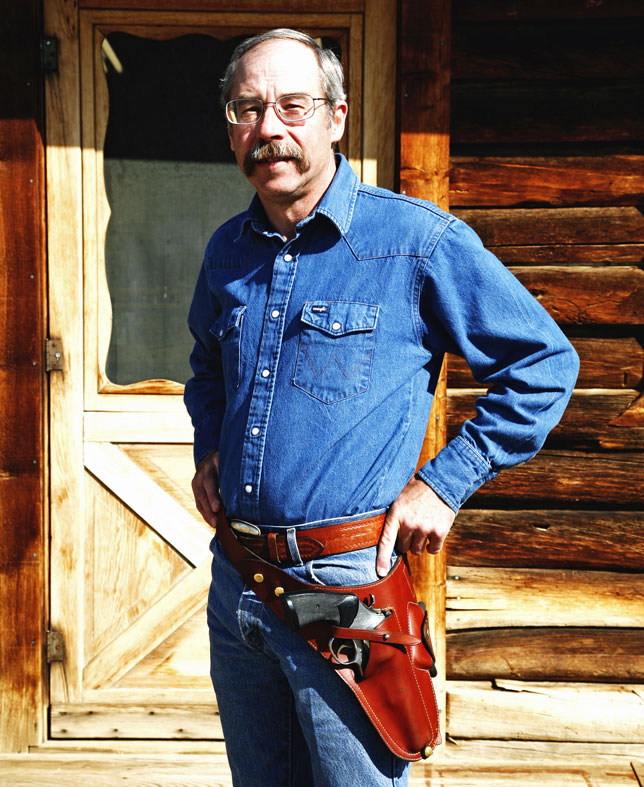 Crossdraw
The "belt" or strap of the Wyoming Combination Holster is adjustable to accommodate either around the chest or waist. Here Von demonstrates the crossdraw position.
Shoulder Carry
Von models the Wyoming Combination Holster in the shoulder holster mode. At the bottom of the holster on the inside is a small strap to secure it to the belt.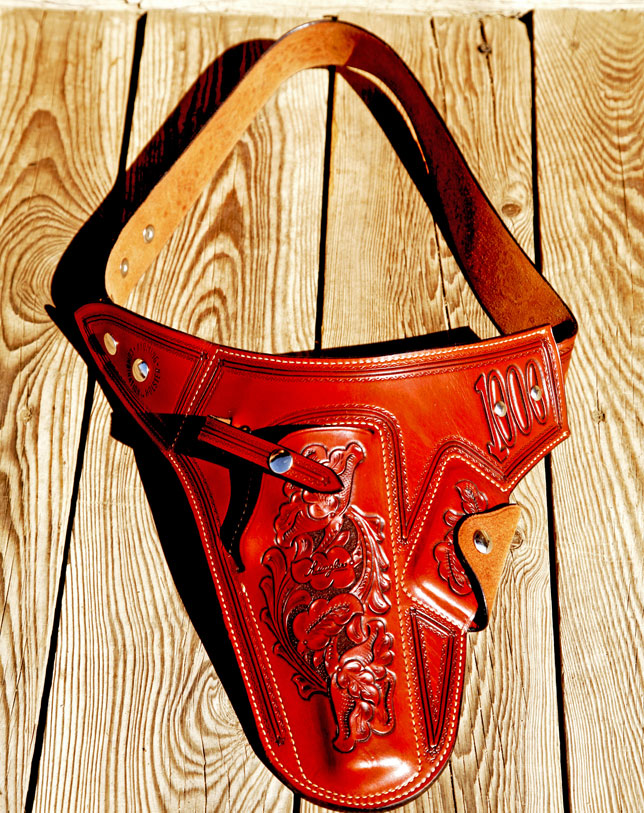 Fancy Carving
The 1,000th Wyoming Combination Holster received some enhancement in the form of fancy carving. Von's handwork is impeccable. You won't find this quality of workmanship in an automated shop.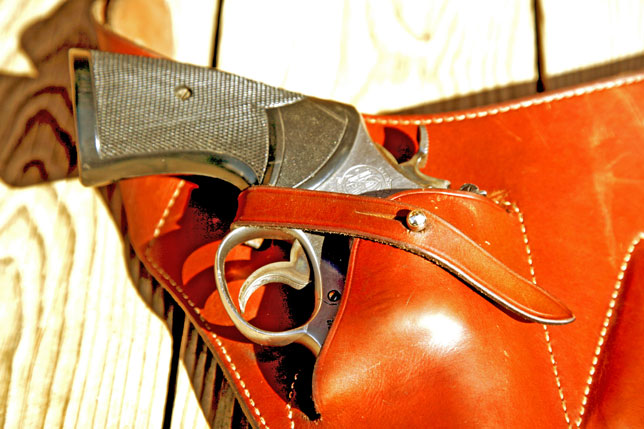 Retention
One of the latest iterations for the Wyoming Combination Holster is the use of a military-style stud to close the retention strap. The stud provides a very secure method for holding the strap, while also allowing it to be opened quickly. Von says that it is more durable than the quintessential metal snap.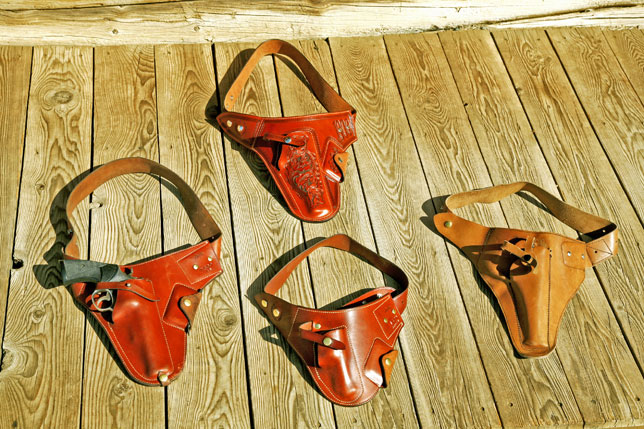 The Wyoming Combination Holster
Von Ringler's Wyoming Combination Holster has been very popular wherever an outdoorsman needs a versatile rig that keeps a handgun at the ready regardless of the clothing being worn. At the top is the 1,000th Wyoming Combination Holster; at right is the first prototype that Von made; on the bottom is a scaled-down rig made for diminutive people like his helper Shirley Bentley; and at left is Von's personal holster.