by
Hayden Foster, Associate Editor
posted on November 5, 2022
Support NRA American Rifleman
DONATE
Of all the pistols in American history, arguably the most well-known is the Model of 1911 in .45 ACP. The brainchild of the great John Moses Browning, this pistol design was the first semi-automatic to enter U.S. military service and wasn't phased out until the Joint Service Small Arms Program's XM9 selection, the Beretta 92FS chambered in 9 mm, was adopted in 1985. With that, the M1911, and subsequent M1911A1, enjoyed a service career of more than seven decades. Even out of service, the design proved ever popular on the commercial market, and that is still true to this very day.
While there are many different flavors of the 1911 around in the current market, both old and new, for collectors and enthusiasts of U.S. military arms, the most sought-after are actual U.S. military-issued M1911 and M1911A1 pistols. Such guns have been on the used market and in collecting circles for some time, but in small numbers, as all these pistols were technically U.S. government property. However, that has begun to change, all thanks to the effort of the Civilian Marksmanship Program (CMP). A few years ago, the CMP, a private organization that is allowed to sell off specific U.S. surplus arms for the promotion of marksmanship, launched a program where qualified buyers could get a chance to purchase their own genuine U.S. military-surplus M1911 or M1911A1 pistol.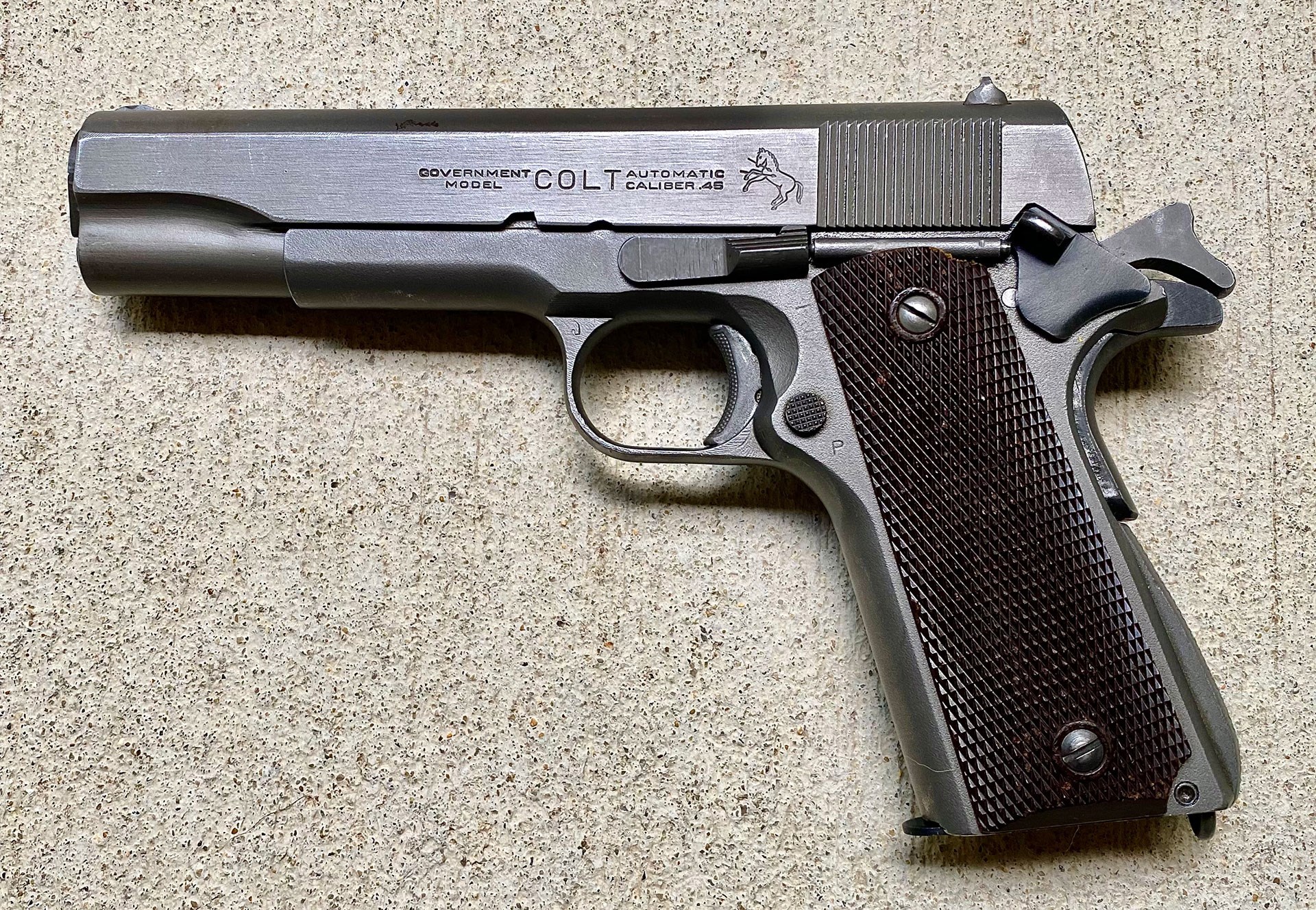 This program saw the CMP taking possession of large quantities of M1911 and M1911A1 pistols, in varying condition, that were being held in storage at the Anniston Army Depot in Alabama. The sale of these pistols is handled as a lottery, with a brief window of time open for potential buyers to send in completed order packets for each round of pistol sales, which so far has lasted a few years each. The purchase is blind and random, with buyers not being able to see the prospective pistol themselves at the time of purchase, but rather select one of three grade, depending on availability. Purchasers can also only buy one pistol at the time of this writing, and are not eligible to apply for subsequent rounds after receiving one. 
Back in April 2018, I personally had a chance to accompany other American Rifleman staff down to Anniston, Ala., to see some of the pistols that had been sent to the CMP for the first round, which were featured in an American Rifleman Television behind-the-scenes look. With an application window open through just the month of September that year, I didn't apply at the time. The first round lasted for nearly two years, before the opening for the second round was finally announced in late 2020. After having seen several examples of the various M1911 pistols that were coming out from the program, I decided to apply myself and try my luck.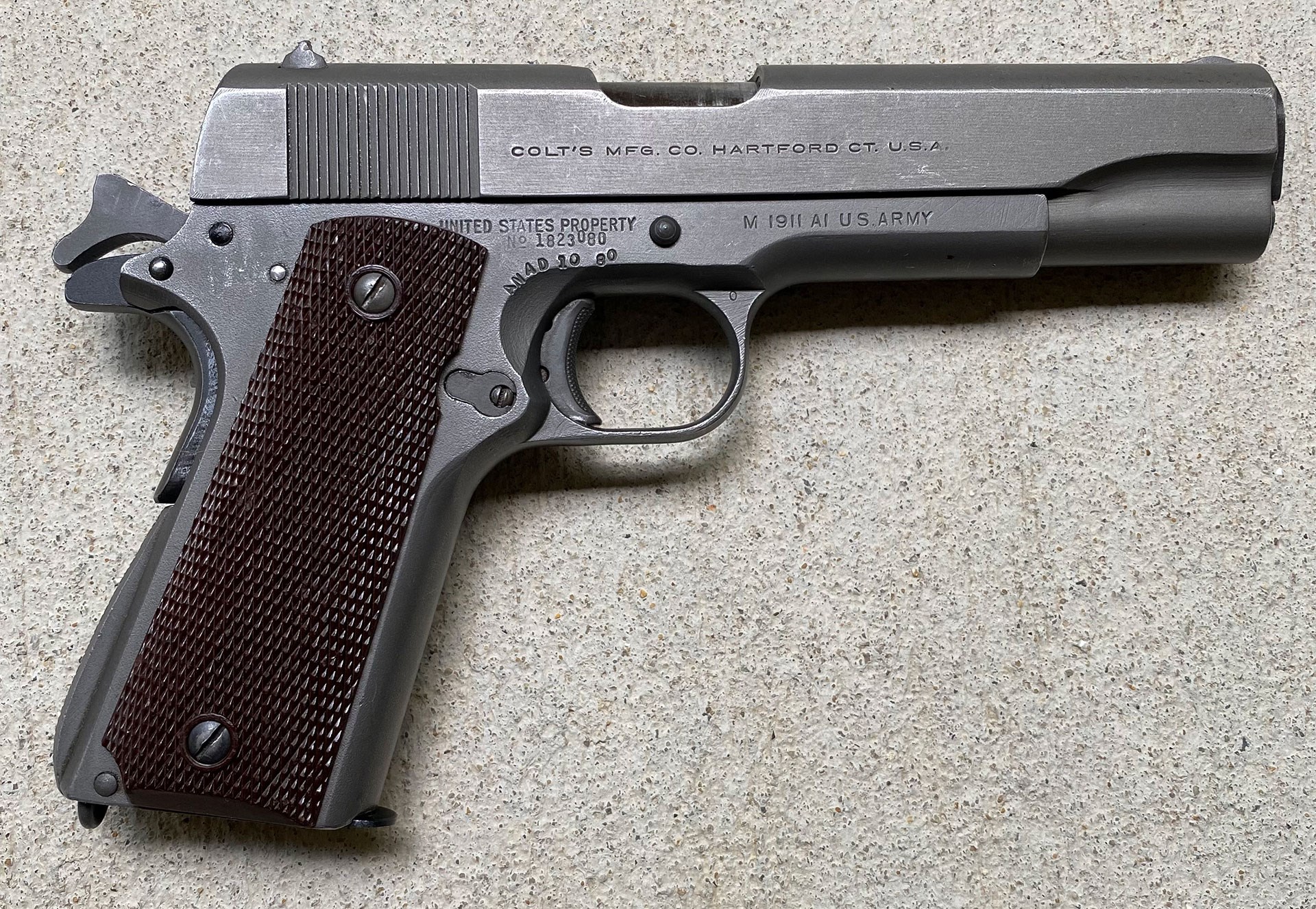 The application window for round two lasted from Jan. 4 to March 4, 2021. The application process itself was fairly straightforward, following the guidelines listed on the CMP website. This included sending in a filled-out order packet, along with proof of membership with a CMP-affiliated club, driver's license copy and notarization prior to being sent off. I sent my packet in early February and received a randomly generated lottery number, 23366, by email in April. After another two months, I received a call from the CMP that my number was up to make a purchase. While prospective purchasers do not have a choice of the specific pistol that they will receive, in terms of manufacturer, parts markup or collectability, they are offered three grades to choose from: rack, field and service. These grades are ranged by condition, from the more worn "rack" end of the scale, and thus the least-expensive option, to the nicer and more-expensive service grades.
However, all grades are not always available, depending on what is being sorted through CMP stocks, and thus will differ, depending on availability. At the time of my call, only rack and field grades were available, so I selected a field grade and arranged payment. A short time later, it arrived to my local FFL. It came in a tan-colored hardcase with CMP logo on the front, with a foam cutout inside securing the pistol and a single G.I. seven-round magazine. Underneath that, the case also contained a CMP certificate of authenticity, action lock and a copy of the U.S. Army M1911 and M1911A1 field manual.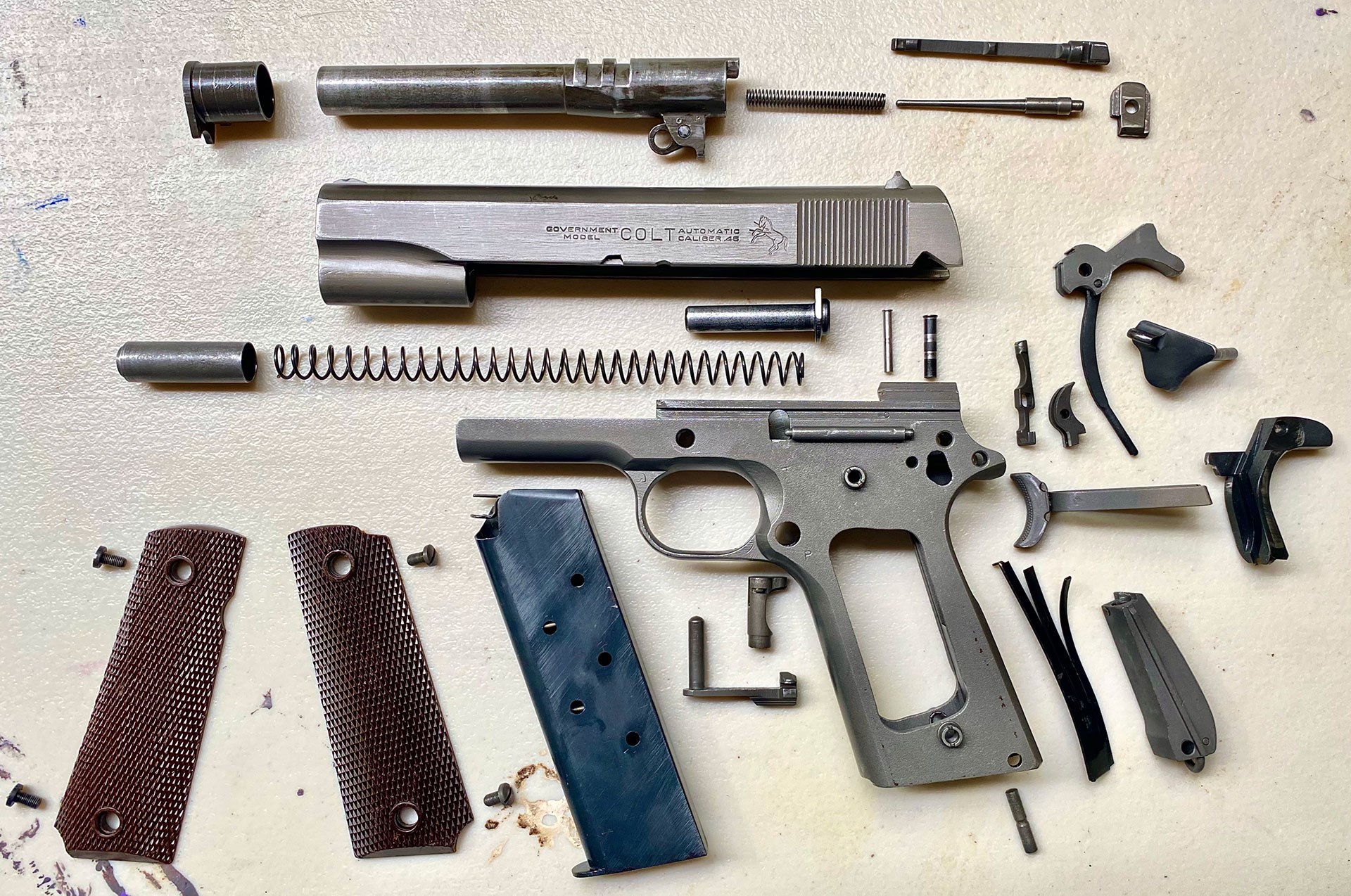 The author's CMP field grade M1911A1 completely stripped down.
The specimen I received is a M1911A1, with an Ithaca frame and Colt slide. Both the slide and frame sport a lighter Parkerized finish, with the lower frame showing signs of aggressive bead blasting, clear indications that it had been refinished rather recently in its history. The frame also bears another mark that is testament to this, with "ANAD 10 80" stamped into the left side of the frame under the serial number. This mark indicates that the pistol was overhauled by the Anniston Army Depot in October 1980. The serial number itself, 1823080, dates the frame to early 1945 Ithaca production, showcasing 35 years of service in plain view. There are a fair number of minor dings and usage wear, with the rear sight having a partially crushed ear, but it still offers a usable sight picture. As a plus, there are no signs of rust, though a little character is never a bad thing when it comes to historic service arms. 
Another interesting aspect of my field grade M1911A1 is the slide, which while Colt-marked, doesn't bear the normal sorts of markings one would expect to find on an issued M1911. Instead of showcasing the patent numbers surrounding the rampant colt logo on the left side of the slide, it instead reads "Government Model, Colt, Automatic Caliber .45," followed with the logo. On the opposite side, it is roll-marked with "Colt's Mfg. Co. Hartford Ct. U.S.A." At the time, I was at a loss as to what the backstory on the slide was, only being familiar with World War II production and later replacement slides. These markings are essentially identical to those found on 1950s-production Colt Government Models, which were themselves just M1911A1 pistols made with a better fit and finish for the civilian market. But what would a commercial Colt slide be doing on a government-issued pistol?   
The 1950s Colt replacement barrel that came with the The author's CMP field grade M1911A1, with the squared-off "C" stamp visible on the recoil lug.
After seeking wisdom from those well-versed in the M1911's history, and some of my own digging, I learned that it was, in fact, a commercial slide, and its usage all had to do with hardness. During World War II M1911A1 production, the slides were only hardened in specific spots, rather than having the entire slide hardened. As a result, these slides were prone to cracking after long-term use. After World War II, the U.S. government turned to Colt to supply replacement parts, and this included a request for fully hardened slides, which Colt was already using in its civilian production runs.
These fully hardened slides were taken off the standard Colt commercial production lines after final machining and roll-marking but were not given the final polish of the Government models, hence the presence of tool marks and chatter that would not be found on commercial examples. This is not only a cool little bit of the M1911A1's history, but it is also great for actual live-fire use, as these slides do not run the same risk of damage through use like with the earlier slides. The barrel paired with the slide was also of 1950s Colt manufacture, as indicated by the presence of a stamped "C" within a square on the right side of the recoil lug, and a "P" on the other side. Despite some wear signs on the barrel of previous use, the bore is in fantastic shape, with sharp lands and groves along with no visible pitting or buildup.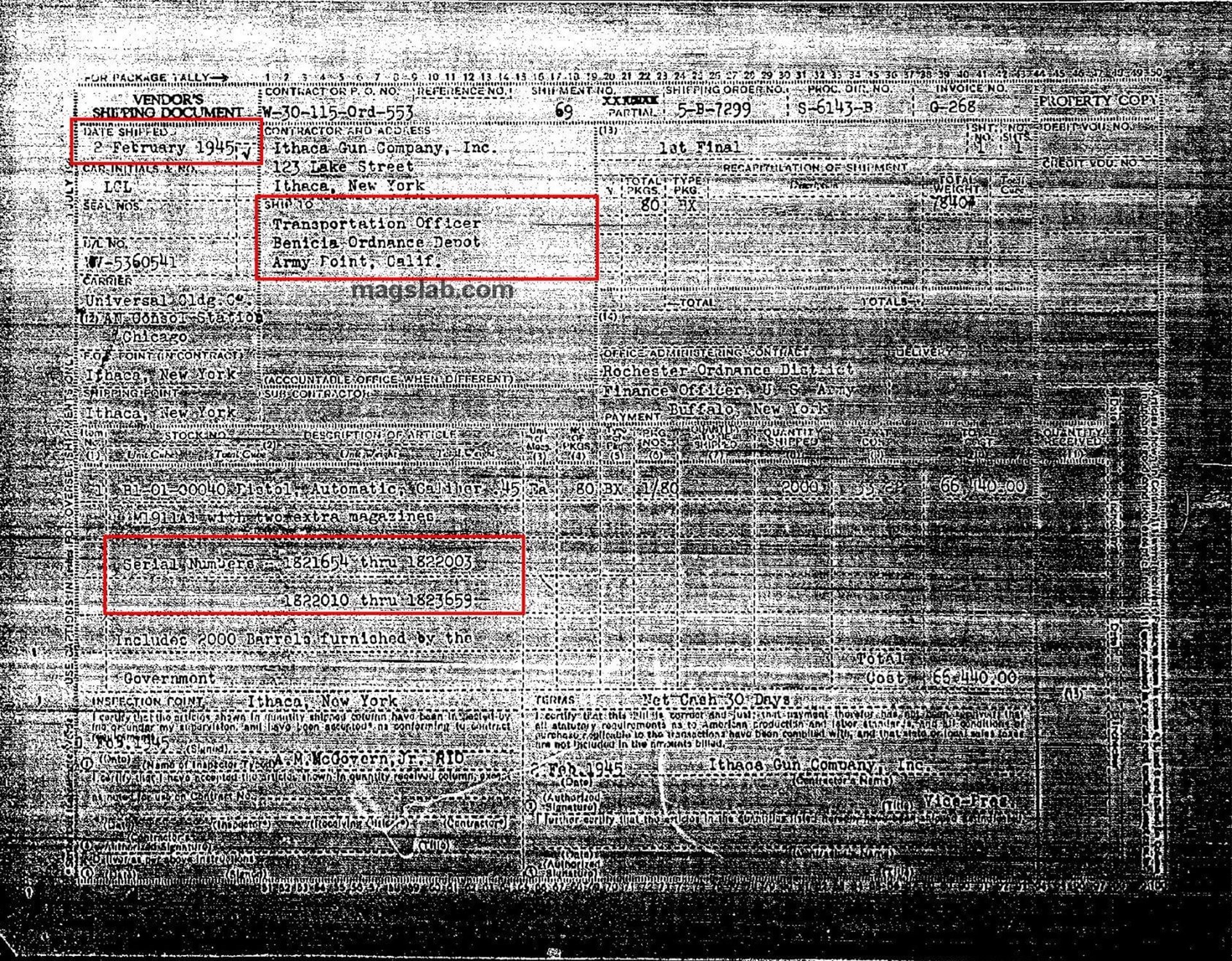 A vendor's shipping document showing a batch of Ithaca-made M1911A1 serial number blocks, of which the author's was a part, sent to Benicia Ordnance Depot in Army Point, Calif., on Feb. 2, 1945. Photo courtesy of magslab.com.
With the help of a friend, I also came by a document that showed the pistol was shipped from the Ithaca factory in New York to the Benicia Ordnance Depot at Army Point, Calif., on Feb. 2, 1945, with a batch of new pistols. While it likely didn't see any real use in World War II, what service it saw afterwards is anyone's guess. I submitted a Freedom of Information Act request on its serial number and was able to get some more information on its history, however, the furthest this went back to was May 31, 1995, when the U.S. Property & Fiscal Office (USPFO) of the U.S. Army National Guard in Aurora, Co., performed reconciliation on it. The record shows it then went into storage at the Rock Island Arsenal Joint Manufacturing & Technology Center from 1997 to 2009. Interestingly, this would appear to indicate that it was issued up to 1995, which was an entire decade after the M1911A1 was supposed to have been replaced by the M9.
Shooting-wise, my example handles well, though it does show its age in ways. USGI M1911 pistols, especially those with significant use, will not feel as refined as some of the newer examples many use today. The small, non-adjustable sights can be difficult to pick up compared to more modern sighting solutions, and the trigger shoe has a degree of play in its travel that can make getting consistent breaks a little tricky. But, overall, it handles well for a 70+ year old pistol and has fired a great variety of standard .45 ACP factory loads (normal power range) without hiccup or fuss.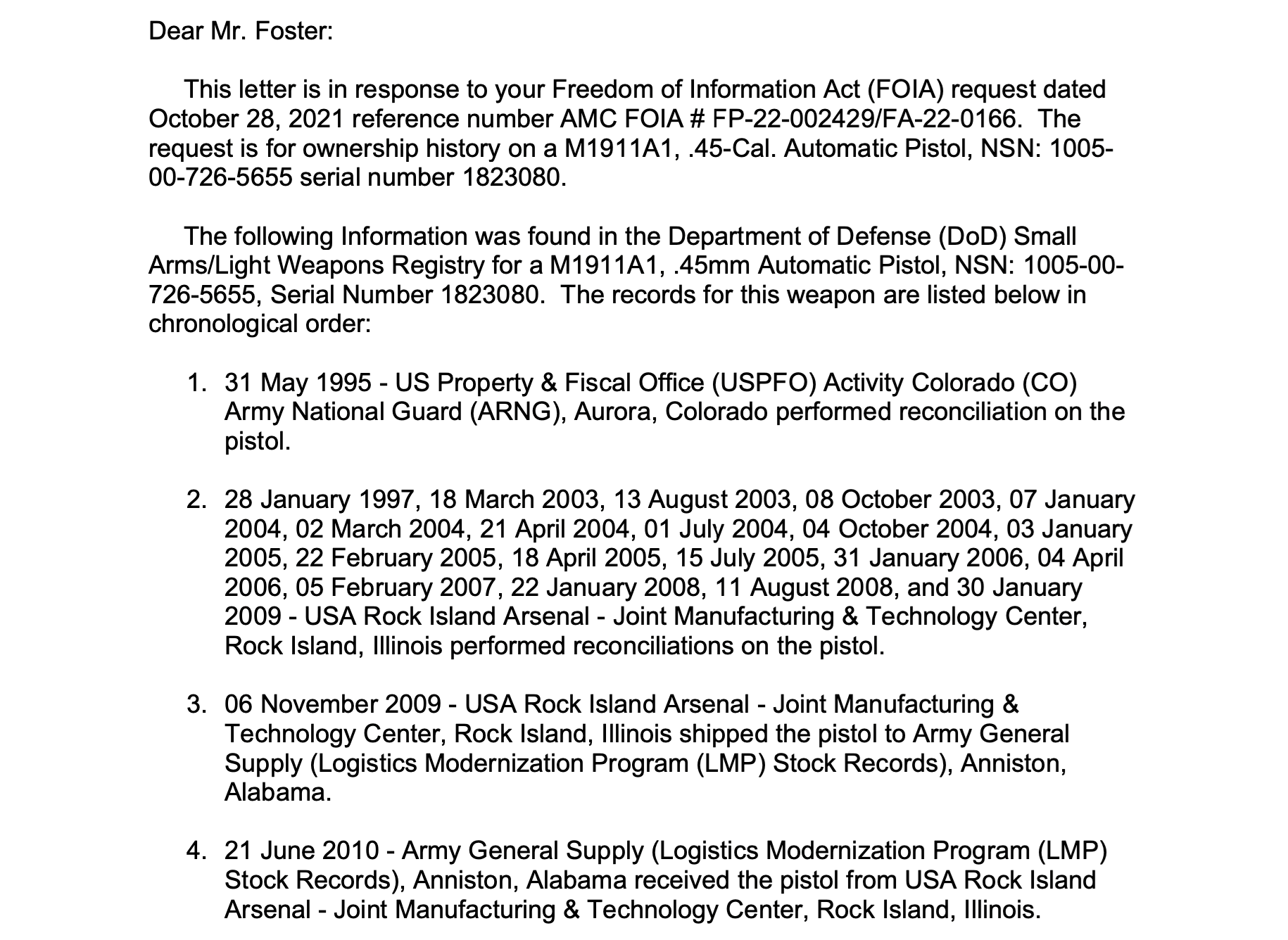 An excerpt from the fist page of the Freedom of Information Act return on the serial number of the Author's pistol, showing the oldest information found in records.
Being a military-surplus pistol with such a long history of service, and despite the replacement slide, the slide-to-frame fit is a bit loose, but not to the extent that it would impede function or accuracy. Rather, I find that the slightly loose fit actually contributes to the smooth cycling of the action, which, once lightly greased, glides without any detectable grit or grind. The same is true for the other controls, including the aforementioned trigger, which despite the wobbly shoe, does have a nice, clean break.
In all honesty, I was slightly disappointed when I first inspected this pistol, having hoped to get a World War II-era example with a darker finish and more honest wear, as many other specimens coming out of the program have been. It was particularly annoying to me, at first, that the frame had been so heavily ablated during its last refinish that the original "F.J.A." inspector's stamp on the left side is barley visible, and the light gray Parkerizing, along with the commercial logo on the slide, make it look more like a stainless Government Model than an issued M1911A1. However, what is unique about it, and what I have learned to appreciate, is that all of those features are a part of this pistol's service history, just as is the case with every other M1911 and M1911A1 sold through the CMP. These pistols have their scars and quirks not from the hands from some random owner but from being in the service of Uncle Sam.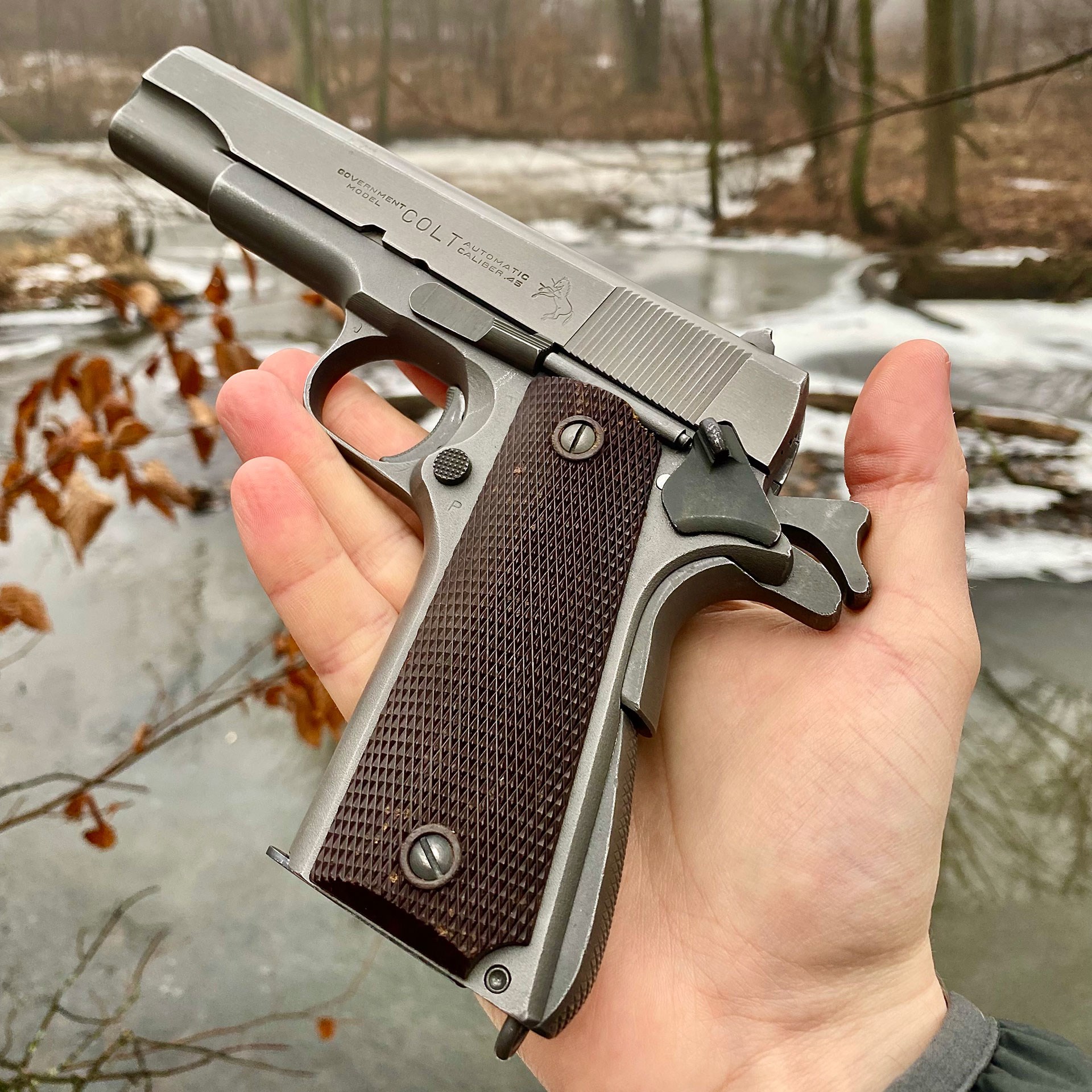 There is also the issue of price, which some have complained about in the past, and more recently, the CMP raised the pricing on all grades, which hovers close to $1,000 or more than $1,000, in some cases. For some, this seems like a tall price for outdated and heavily used U.S. military pistols. Yet, for anyone who has shopped around on the used market for a similar pistol, they will know that the pricing is much higher for examples that typically have less in the way of concrete provenance.
With all of that in consideration, these pistols are a bargain and come with a background that unquestionably includes at least three decades of military service. Thus, for all the variations in condition and parts makeup, these M1911 and M1911A1 pistols offer an opportunity for people to own their own unique example of one of the most iconic U.S. military small arms in history. At the time of this writing, round three has closed its application window, but we may see round four in a few years' time. To learn more about the CMP's M1911 sales, along with the organization's other programs, visit thecmp.org.