Gallery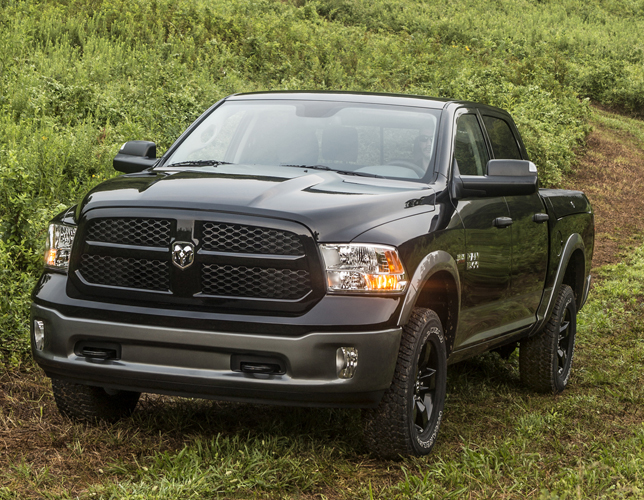 2013 RAM Outdoorsman
Check back for more coverage on this truck at a future date. The 2013 RAM Outdoorsman has a lot to offer shooters and hunters.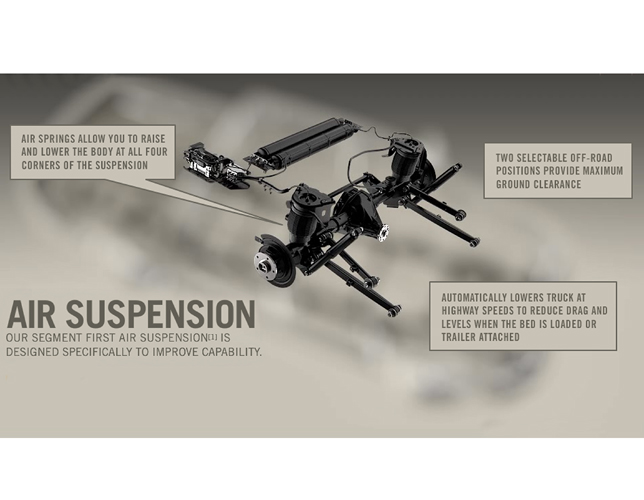 Suspension Schematic
I'd call this new RAM air system a "smart suspension." The system self-levels when the bed is loaded, and automatically goes to the optimum height based on speed and other factors. But even so, the driver remains in final control. You can bank on better gas mileage and a limo-like ride when conditions warrant, but you can also step over rough ground when you must.
This engineering breakthrough goes a long way to making the 2013 RAM Outdoorsman the truck that can do it all.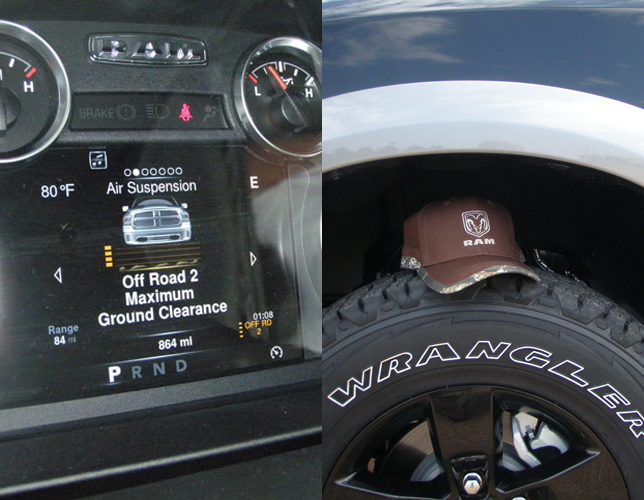 Ready for Off-Road
For unpaved byways and trail-riding there are two Off-Road settings, and Maximum Off-Road lifts the truck two inches higher than Normal Ride Height. But when you're ready to stop and jump out or back in, the truck automatically squats two inches below Normal Ride Height to ease driver/passenger effort and cargo loading.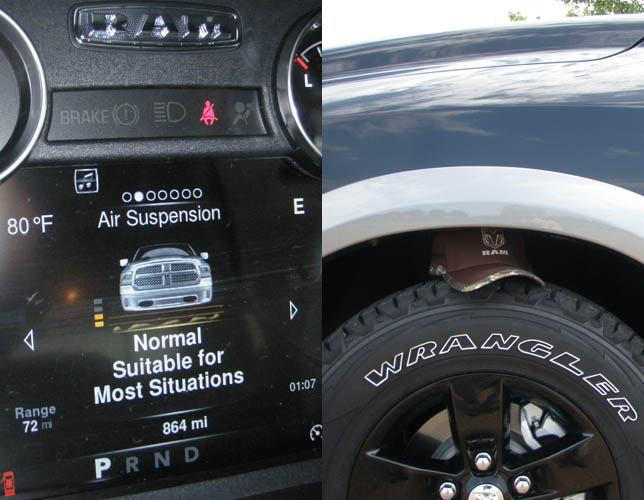 Smart Suspension
This smart suspension will set body clearance at one of five different heights depending on driving conditions. There's a low-slung Aero Mode for streamlining down the interstate, even lower than the Normal Ride Height setting that gives the truck 8.7 inches of clearance. A bold, center-dash display spells out the setting, and while the system operates automatically, drivers can also opt for manual control.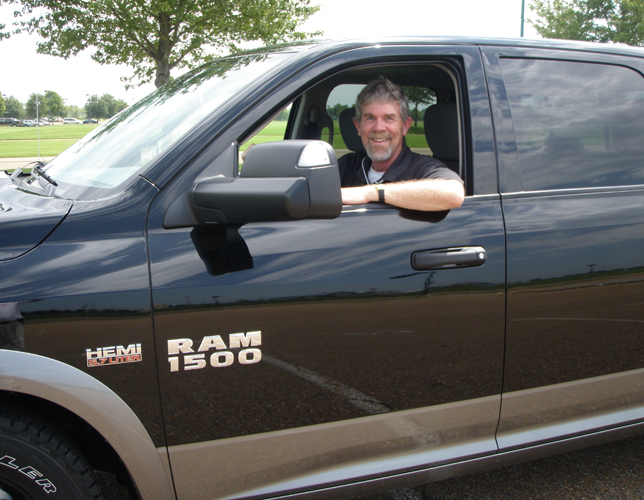 Putting it To the Test
I lucked out and got a sneak-preview spin around the block earlier this month when RAM unveiled the new beast at this year's Professional Outdoor Media Conference in Tunica, Mississippi. While my test drive was too short to check out all the new features–believe me, there's a lot to talk about–we will provide a full road-test article as soon as we can get our hands on one this fall. Nonetheless, I did get to see first-hand why the new RAM Air Suspension System can be a huge upgrade for today's hunters.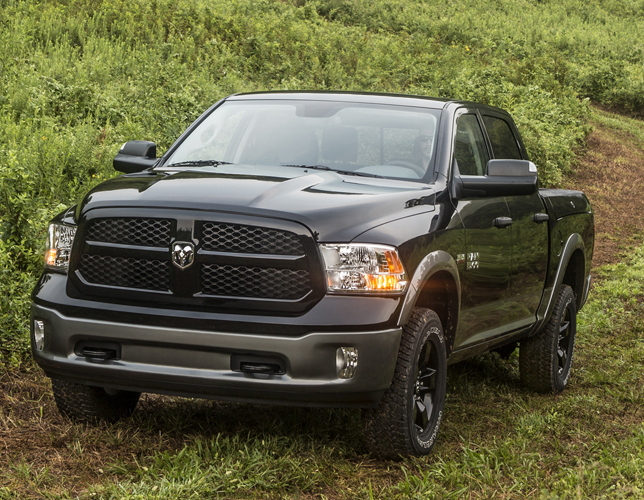 The Reworked RAM Outdoorsman
For 2013 RAM has completed a major re-engineering job, both in exterior design and, especially, in performance features. The revamped 1500 Outdoorsman retains everything that made it the premier huntin/work/do-everything pickup, but will roll into market (October) with almost-starship-worthy technology that ensures this RAM is just as perfect for highway cruising as it is for beating a trail into the backcountry. And not just that: It can do so even while delivering way more horsepower and torque despite slashing fuel use by 20 percent.