Support NRA American Rifleman
DONATE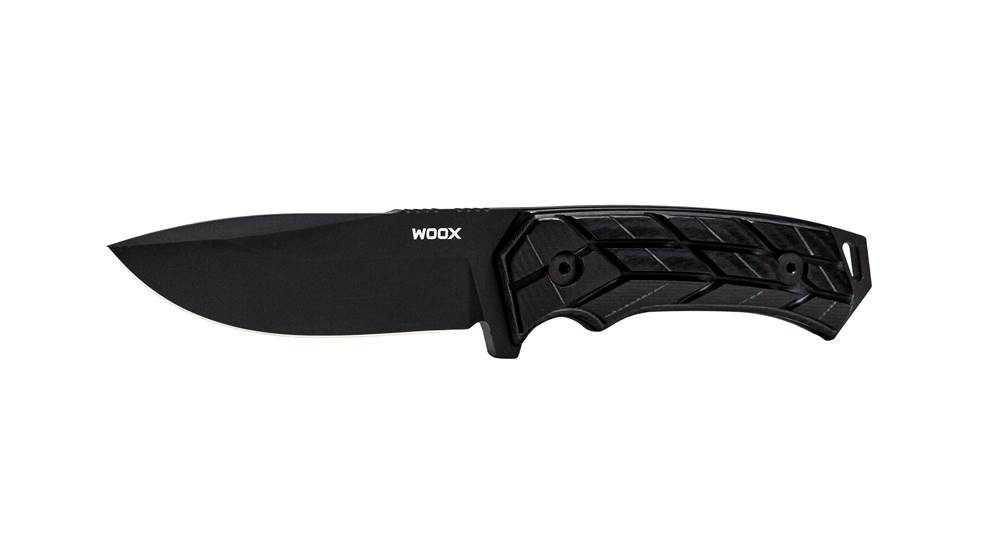 Following the launch of the company's Rock62 knife, WOOX has released a new model of the Rock62 featuring X-Grip Technology.

Taking inspiration from Pirelli tires, X-Grip Technology features grooves and threads designed into the handle to help fluids flow away from the grip surface. These fluids, whether it be water, mud or blood, are displaced by the groove design 10 times faster than standard handle designs. The texturing of the X-Grip also provides good traction between the user's hand and the grip surface. The new Rock62 X-Grip Technology offers reliable grip in multiple environments and conditions.
Like previous WOOX Rock62 knives, the new Rock62 blade is made of Sleipner steel, which has a Rockwell HRC hardness of 60-62. Made by Bohler Uddeholm, Sleipner tool steel was developed to be better than D2 tool steel. Under certain conditions and at high hardness levels, D2 has a tendency to develop micro-chips with use. Sleipner steel has many of the positive qualities of D2 while offering a more stable edge at high hardness levels.

It also has good wear resistance, though it is more vulnerable to surface corrosion than D2, due to its lower Chromium content. The Rock62 also features custom-fitted screws and German micarta handles. There are two options for the X-Grip micarta handles, brown or black. The blade itself is available in either Mil-Spec black or stonewashed grey. Overall length is 9.5" with a weight of 8.8 oz. Suggested retail price of $199. For more information on the Rock62 knife with Grip-X handles visit wooxstore.com.

WOOX, a division of the Italian Minelli Group, is based at the Minelli Group North American headquarters located in Hickory, North Carolina. WOOX designs and manufactures hybrid gun stocks, knives and axes. All WOOX products are designed and developed in the U.S., while being manufactured in Italy.