Support NRA American Rifleman
DONATE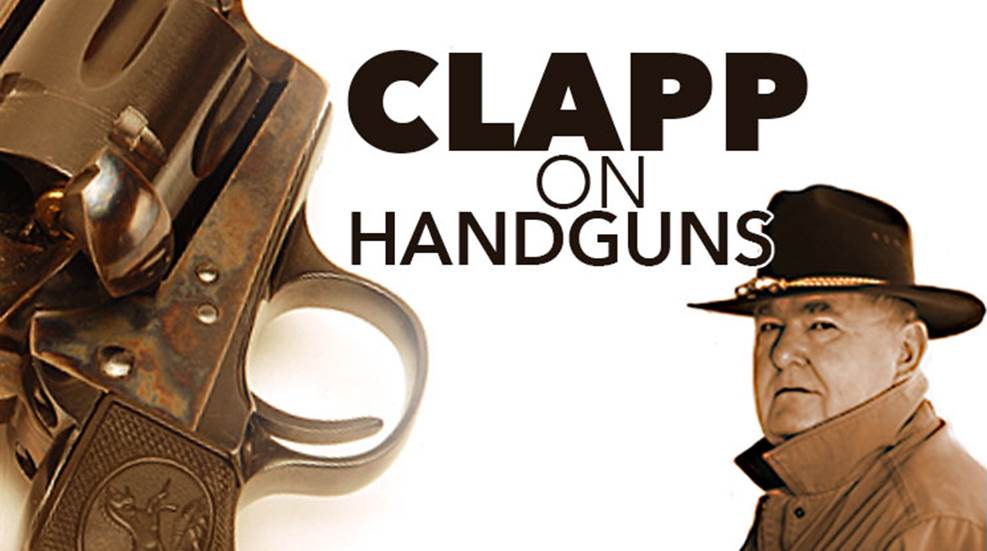 In the 1970s, I lived and worked in an area with a number of excellent gun stores. One of them was in a coastal city, and about half the salesmen were off-duty deputy sheriffs. This store was big enough to have an enormous array of guns, both new and used, and it was well connected to the major makers, so rare guns were not uncommon. It was in this cop-friendly emporium that I saw my first Smith & Wesson pinto revolver. Now, what is a Smith & Wesson "pinto" handgun?
The term is collector slang for a S&W handgun with different parts finished in standard blue and nickel plate. This two-tone finish is somewhat reminiscent of the sharply contrasting colors of a pinto pony, providing the name. Most commonly, the pintos involved a J, K or N frame revolver with nickel barrel and cylinder with the rest of the gun blued, though exceptions have been noted by the avid collectors. Only a few autos have been seen, usually Model 39s and 59s.
There are numerous theories as to how this style of handgun came to be. Some say that it came as a result of excess parts on hand. Others maintain that the Pintos were ordered by large distributors because the guns were novelties that might sell very well. S&W's historian once told me that this began as a tradition that was started in the earliest days of the company. There is certain logic to a revolver with nickel barrel and cylinder, with the remainder blued. It's particularly understandable in the black powder era, when corrosion of the parts immediately associated with firing is unavoidable. Today, we view nickel plating as primarily cosmetic, but it is much more resistant to corrosion than blued steel.
Regardless of the reason for them, S&W's pintos are growing in their collector value. And they shoot every bit as well as the all blue or all nickel guns from the company's golden age.