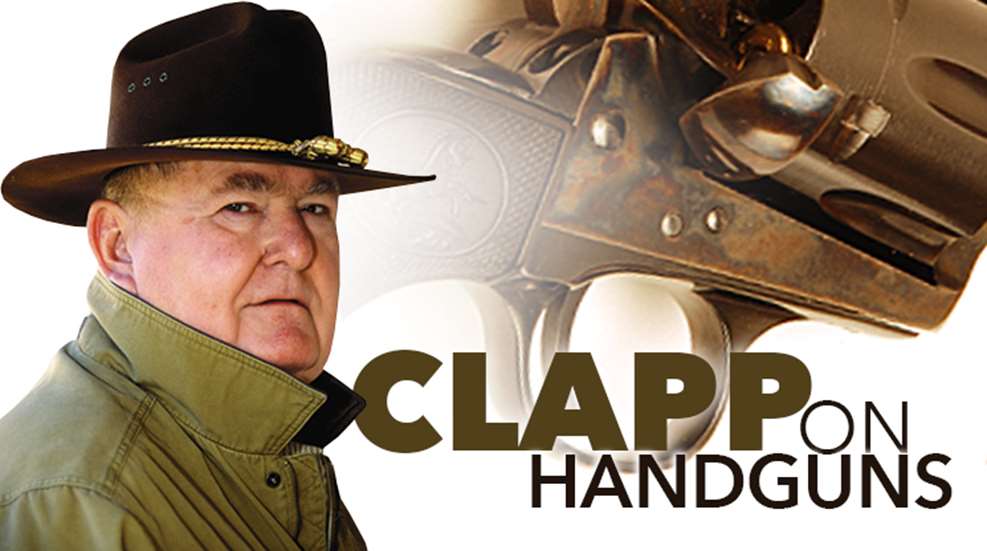 Trigger-cocking is a term first used in the Frontier era and almost never used today. It describes a form of trigger action where pressure on the trigger cocks a hammer from the down position all the way through to full tension and release to fire. Modern terminology for this system is double action.
In the late Frontier period, the major American handgun makers were Colt, Smith & Wesson, Remington and Merwin, Hulbert. All but Remington offered a large-frame six gun with this type of trigger action and each of those hefty six guns also had a thumb-cocking single action feature. This was the beginning of the modern revolver.
The major guns, from companies that persisted in the marketplace, combined features of earlier designs. The Colt 1878 DA revolver retained the side-mounted extractor rod of the Single Action Army and S&W DA Frontier had the same break-open action of the Number 3 series of guns. In essence, these transitional Models were stepping stones to the strong and powerful revolvers that we first saw around the turn of the century—the Colt New Service and the S&W 1st Model .44 Hand Ejector.