Support NRA American Rifleman
DONATE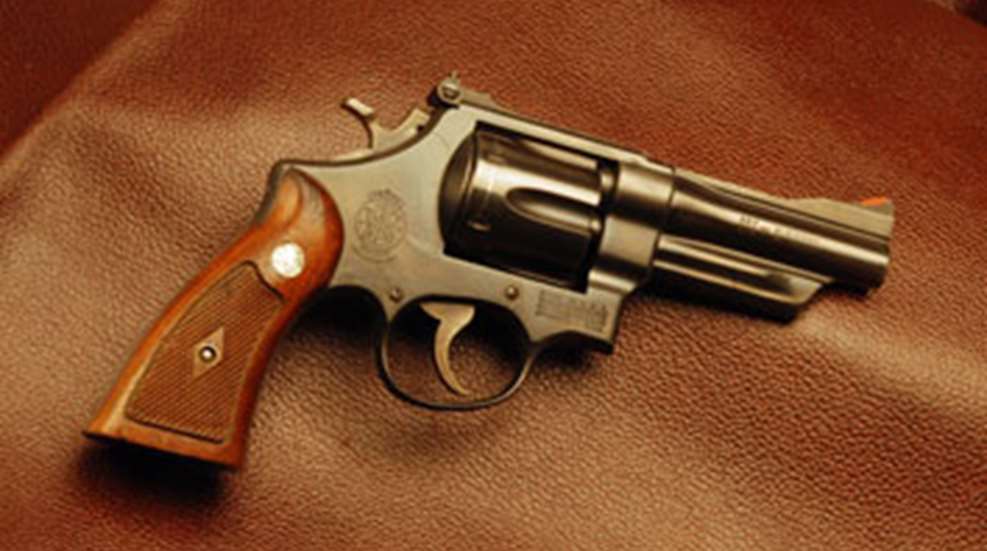 For 32 years—from 1954 until 1986—the best deal in the Smith & Wesson catalog was the Model 28, a revolver built on the N frame and chambered for the .357 Mag. cartridge. Before S&W assigned model numbers to all products, the maker called this gun the Highway Patrolman. Made with the user's choice of either 4- or 6-inch barrels, the Highway Patrolman had a matte-blue finish, with a very plebeian exterior. There was no grooving on the barrel rib or rear sight and no choices in sights, trigger or hammer. I have seen Target and Magna grips on them, almost always in oiled, checkered walnut. In other words, the Model 28 was a plain .357 Mag. revolver of the largest and strongest type. You got a lot of gun for your money and that made the Model 28 popular with cash-strapped police agencies and individual officers.
Actually, the Model 28 was almost identical to a flashier gun called the Model 27. Originally, the Model 27 was introduced in 1935, and was made to the individual specifications of the buyer. This system did very well for a few years, but eventually S&W changed to producing the most-ordered variations as stock items. In the immediate pre-World War II era, lots of people wanted one of the new magnum revolvers and the demand picked up as soon as hostilities were over. By the mid-'50s, S&W put this plain-jane magnum in the catalog. It sold well and continued to do so until police service revolvers started to lose popularity with the advent of the DA/SA autos in the 80s.
Rumors about the Model 28 were rife for many years, the most common being the allegation that the gun was not quite as good as the upscale model 27. Several times over the years, I put Highway Patrolman revolvers in the Ransom Rest and fired them against Model 27s. There was no major difference in the two. As a matter of fact, I have seen Model 28s used for bullseye competition, as well as PPC and IHMSA matches. Model 27s, which I admire greatly, are lovely guns, but they are really no better than the economy-priced Highway Patrolman. I call it the "Blue Collar" Magnum.